If COVID-19 has taught us anything, it's that business meetings can take on many forms. Plenty of things can be discussed or brainstormed over video conferencing software. But, what if you really need to host an in-person meeting that also follows suggested social distancing guidelines?   
REV's SocialVenture in Woodlawn to the rescue! Our conference rooms are available to host you and your team.  
Meet (safely) at SocialVenture
Here's what we're offering:  
Large meeting rooms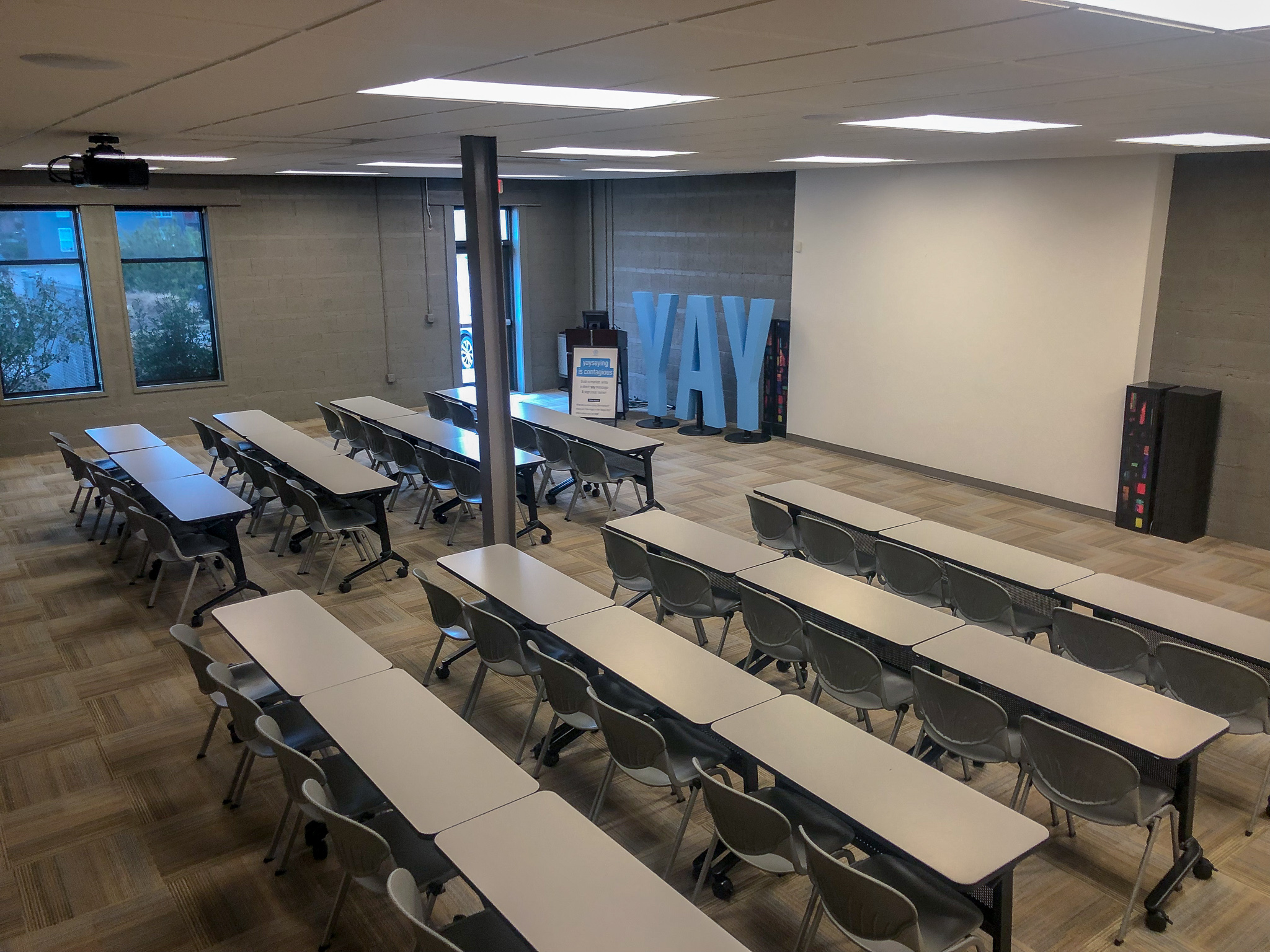 Our largest room—the Woodlawn room—has:  
3,000 sq. ft.    
The ability to mask up and effectively social distance   
Customizable desk and chair layouts  
A door that can be propped open for more circulation  
Cutting edge technology  
You'll have access to:   
168" 1080p high definition projector and screen, with HDMI cord provided  
Podium with PC for presentation  
Apple TV for wireless presentations using Apple products via Airplay  
Wireless microphones, lavaliere and podium  
Built-in sound system with mixer and soundboard  
Outside space if you need to breathe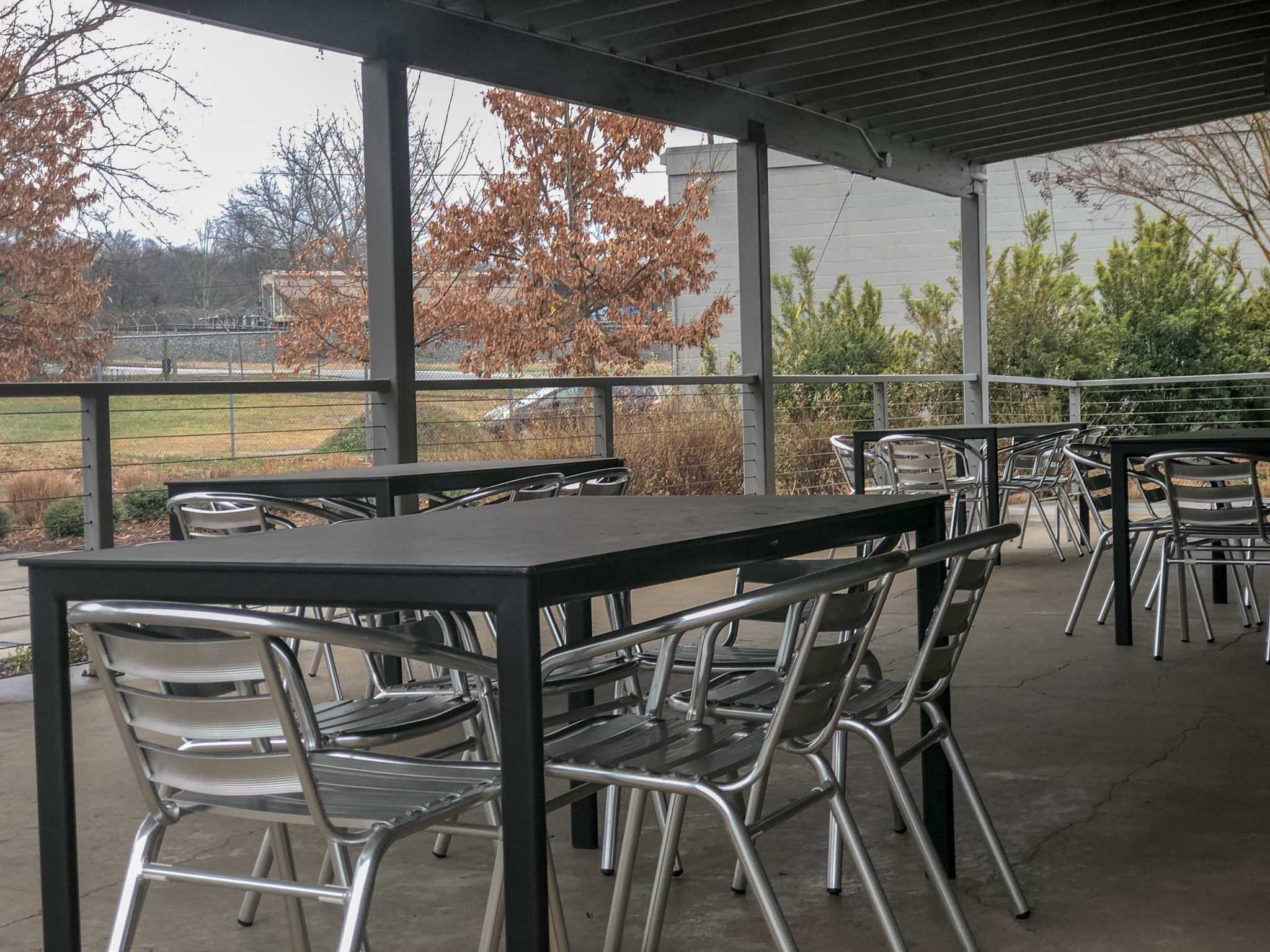 Our large patio is available for those who want or need fresh air. All doors also have touchless openers.   
—
Let us be a resource for your team as the landscape of meetings continues to change. By booking here, you're helping support REV's mission to create vibrant commercial districts. Learn more at meetinwoodlawn.com! 
Related News
Filed Under: Front Page, Small Business, Uncategorized, Woodlawn

We're so excited to welcome yet another new business to the Woodlawn Community! Thrive Wellness Lounge is a plant-based health and wellness store in the heart of Woodlawn owned by Tish Fletcher (a veteran Woodlawn Street Market vendor – whoop whoop)! You can swing by and check out Woodlawn's newest addition on Tuesday – Saturday from 11:00 a.m. – 5:30 p.m. It's always a good time to support a female, black-owned local business! We talked to Tish a little bit more about her journey to opening her very own brick and mortar store. Keep reading to learn more!

Filed Under: Business-Proving, Front Page, Small Business, Uncategorized, Woodlawn, Woodlawn Street Market

It's our favorite time of the month again – Woodlawn Street Market time! Woohoo! This month's market will be held on August 13, 2022, from 5-9 p.m. and it's a night market – because we all know how bad that Alabama heat can get! Keep reading to check out the vendors that will be featured at this month's market.

Filed Under: Front Page, Potential-Proving, Uncategorized, Woodlawn

If you're looking for public parking in Woodlawn, here's your sign!  
You may have zoomed past the Woodlawn Municipal Lot located on the corner of 1st Ave. S and 55th Place N without blinking an eye. But, hey, we don't blame you – it was easy to miss. That's exactly why the Woodlawn Urban Main team gathered volunteers from the Woodlawn Business Association to give the sign a refreshing facelift. Keep reading to check out the awesome transformation!