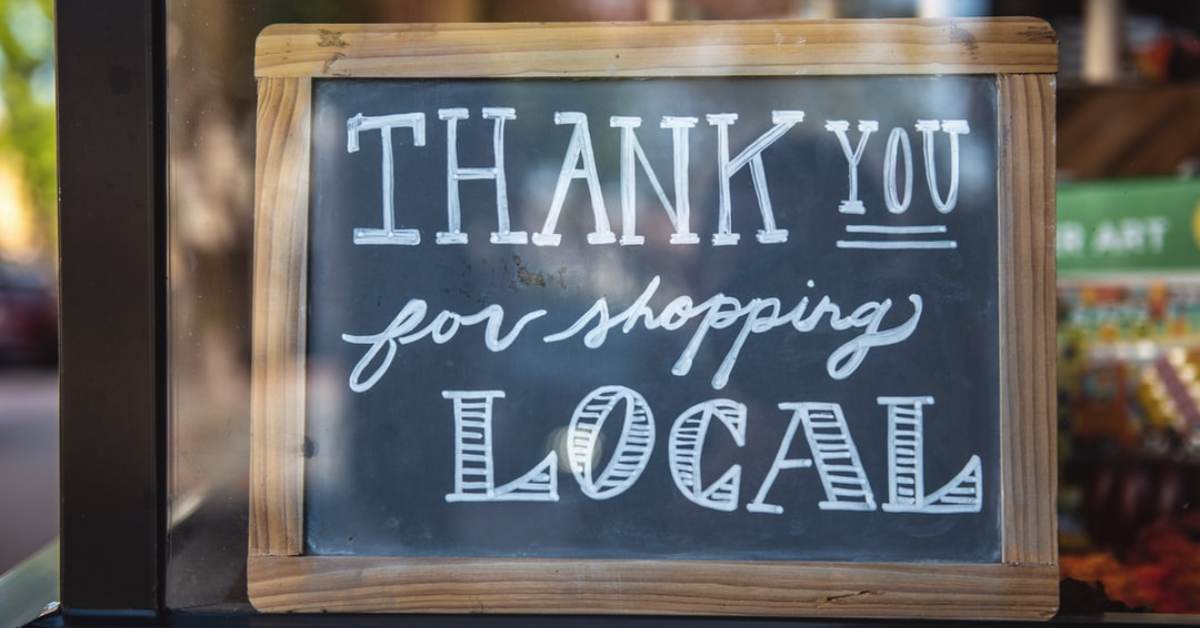 By Taylor Clark Jacobson 
REV Director of Recruitment & Growth 
"Find a need and fill it." — AG Gaston 
Successful, profitable and competitive business models are built upon this super simple principle. To create a business is to serve a customer need; and while it may seem like an uncertain time to embark on a startup journey, I think it's an awesome moment in time to do just that. In many ways, COVID has hit pause. We personally and collectively have an opportunity to reflect and to reimagine the future. 
Coronavirus has created needs and uncovered others. We, as a community, have an opportunity to respond. If you're wondering if now is your moment to pursue your small business dream, we have a 20–step checklist to get you started and we've got your back along the way.  Here's more of what to expect from the checklist:
Identify your WHY & solidify your company's core values
Consider why you're starting this business and how your customers will feel about your product. The keyword here is "feel." People don't buy what you do, they buy why you do it. Your personal why is an important piece of building a worthy product, a company and a brand. Your brand story should start with why. What do you believe and how does your product or service reflect that? What are you selling and how are you selling it?  
What do you value and how will your company be a reflection of that? Think about how you'll build trust with your customers. People buy from companies that share their values and beliefs. Write them down and let them guide you along the way. This will be your north star as you navigate the often treacherous path of entrepreneurs.  
DOWNLOAD THE 20-STEP CHECKLIST
Determine your Minimum Viable Product
Your vision may be huge, but everyone has to start somewhere. Determine the simplest product requiring the least investment and create a plan for getting to your first sale to begin gaining customer feedback quickly. 
Start with the numbers
Draft a startup budget to clearly see what it will take to get your small business dream off the ground. Consider your startup expenses first and where you'll find the resources to get started.  
WANT TO LEARN MORE?
Sign up for the 20 Steps to Launching Your Small Business webinar!
When: Tuesday, Oct. 27 5 p.m.-6 p.m.
Schedule one-on-one coaching at bizgrowth@revbirmingham.org 
Related News
Filed Under: Big Pitch, Front Page, Small Business, Uncategorized

If you've been following REV for a while, you probably remember The Big Pitch Competitions we used to hold back in the day. The Big Pitch presented by PNC was essentially our own little version of Shark Tank. And a lot of your favorite local businesses that participated in this competition now have active retail storefronts that you can go check out. Let's start with some of our finalists that are based in the City of Birmingham and see what they've been up to!

Filed Under: Developer, Downtown Birmingham, Filling Vacant Spaces, Front Page, Potential-Proving, Uncategorized

Have you been to Downtown Birmingham's newest development located on 25th Street? If not, you need to head down there ASAP and check it out! This new single story development is a product of a collaboration between David Baker Architects (DBA) and Locke General Contractors, led by DBA's very own Amanda Loper. It is intended to be a "collaborative commercial space in a catalyst development area of Birmingham." Both DBA and Locke General Contractors will be tenants of the space, along with June Coffee Roasters, Zephyr Barber, and Last Call Baking Cooperative!

Filed Under: Downtown Birmingham, Events, Front Page, Uncategorized

One of Birmingham's many hidden treasures is the music scene downtown. The sheer volume of concert venues we have in downtown Birmingham is something most people aren't even aware of – but it really is remarkable! There is truly something for everyone, whether you're into the smaller, more intimate venues or the large-scale venues for those big name artists. Keep reading to check out some of the cool venues downtown Birmingham has to offer.