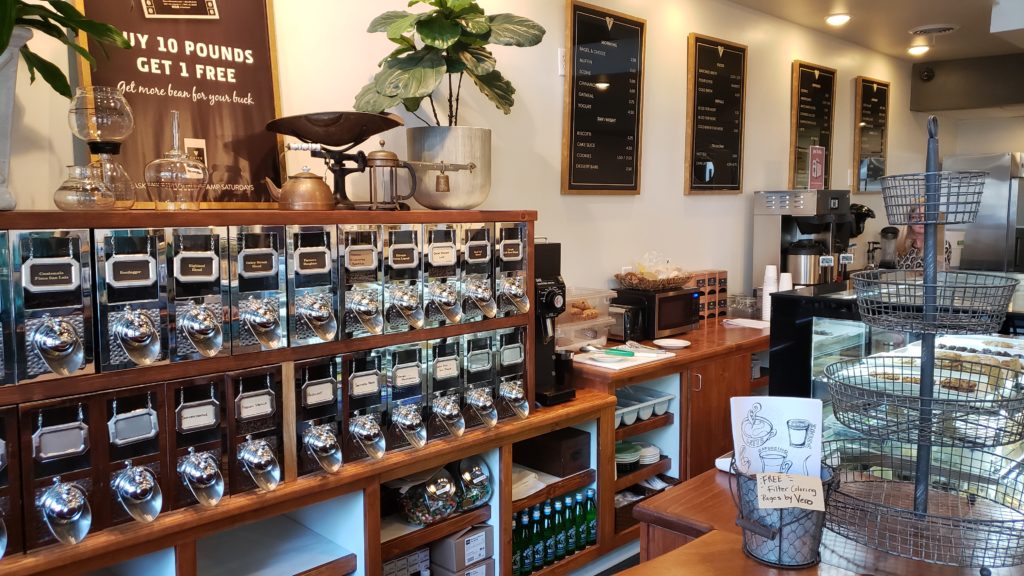 As the 10th Birmingham Restaurant Week gets into full swing, James Little is seeing things from a new perspective.   
Little has been involved as a cofounder since the event's inception, but this is his first year participating as the owner of Filter Coffee Parlor.
"Now you're kind of on the front line, not just behind the scenes," he said. "It kind of gives us an opportunity as business owners to take the tools and resources that are in place and utilize them to help grow a startup business."  
Filter, which has been open in the heart of Five Points South for less than a year, is one of the only breakfast options out of dozens of restaurants offering deals and specials until August 25.  
Diners can choose one of two house-made frittatas and flavored lattes for breakfast. For lunch and dinner, Filter will serve two of either Ethiopian or Costa Rican brews and two seasonal cakes from Beehive Baking Company.    
"We want to show Birmingham what we have to offer, especially during Birmingham Restaurant Week when it's normally dinner and lunch options," he said. "It gives kind of a different level of restaurant week."  
Little and his wife, Jill Marlar's, decision to open up a coffee shop is full circle.
Little has an extensive coffee background—He managed Barney's Coffee locations for several years and worked as a coffee roaster for O'Henry's Coffees.   
He also managed the Starbucks location that once sat in Filter's storefront and helped open Alabama's first drive-thru location for the coffee juggernaut.   
Afterward, Little worked at REV as a district manager.   
"I was able to take all that knowledge that I learned from working with startups and packaged Filter and where we are with my wife," he said.   
Marlar said they first began by observing other Birmingham coffee shops.   
"We began by really making lists," Marlar said. "Within a five-mile radius, who are the coffee shops that are around us? Who are their customers? How many customers are they seeing in a day? How are they pricing their menu?"   
Following that research, the couple sought to set themselves apart by asking another question.  
"What can we do that would be sustaining for us," she said. "Ultimately, we decided that we wanted to be a blending of all those different types of coffee shops that we were seeing in our community. Five Points South is a very blended community, you have all types of people, all different ages, all different backgrounds, all different races. We wanted to make sure that this is a place where everyone felt welcomed."   
Little echoes her sentiments.   
"People like the fact that we're in between a second-wave and a third wave coffee shop," he said. "It creates a sense of community here at the shop. It allows people to come in and have meetings upstairs, study groups. We pretty much accept any and everybody as if it's their cafe."   
The couple hopes to show off this blended environment during Birmingham Restaurant.   
"It will give people an opportunity who haven't tried us yet to come in and try us for the first time, or those who came and saw us right when we opened an opportunity to come back and revisit with us," Little said.   
Birmingham Restaurant Week isn't just about gaining new customers, according to Little.   
"It's also a good opportunity to create some energy in Birmingham centered around this great culinary scene that's growing on a fairly frequent basis," he said.    
Filter Coffee Parlor is a proud customer of Sysco Central Alabama, the official food sponsor for Birmingham Restaurant Week. 
Related News
Filed Under: Downtown Birmingham, Front Page, Get Involved

We've made it to the third and final public workshop for Re-vision Linn Park! Partners behind Re-Vision Linn Park will wrap up the community engagement process at the last public workshop on Tuesday, October 4, at Boutwell Auditorium. Community members can participate and provide feedback on a park design concept in the noon or 5:30 p.m. session – so come out one last time and let your voice be heard!

Filed Under: Big Pitch, Front Page, Small Business, Uncategorized

If you've been following REV for a while, you probably remember The Big Pitch Competitions we used to hold back in the day. The Big Pitch presented by PNC was essentially our own little version of Shark Tank. And a lot of your favorite local businesses that participated in this competition now have active retail storefronts that you can go check out. Let's start with some of our finalists that are based in the City of Birmingham and see what they've been up to!

Filed Under: Developer, Downtown Birmingham, Filling Vacant Spaces, Front Page, Potential-Proving, Uncategorized

Have you been to Downtown Birmingham's newest development located on 25th Street? If not, you need to head down there ASAP and check it out! This new single story development is a product of a collaboration between David Baker Architects (DBA) and Locke General Contractors, led by DBA's very own Amanda Loper. It is intended to be a "collaborative commercial space in a catalyst development area of Birmingham." Both DBA and Locke General Contractors will be tenants of the space, along with June Coffee Roasters, Zephyr Barber, and Last Call Baking Cooperative!