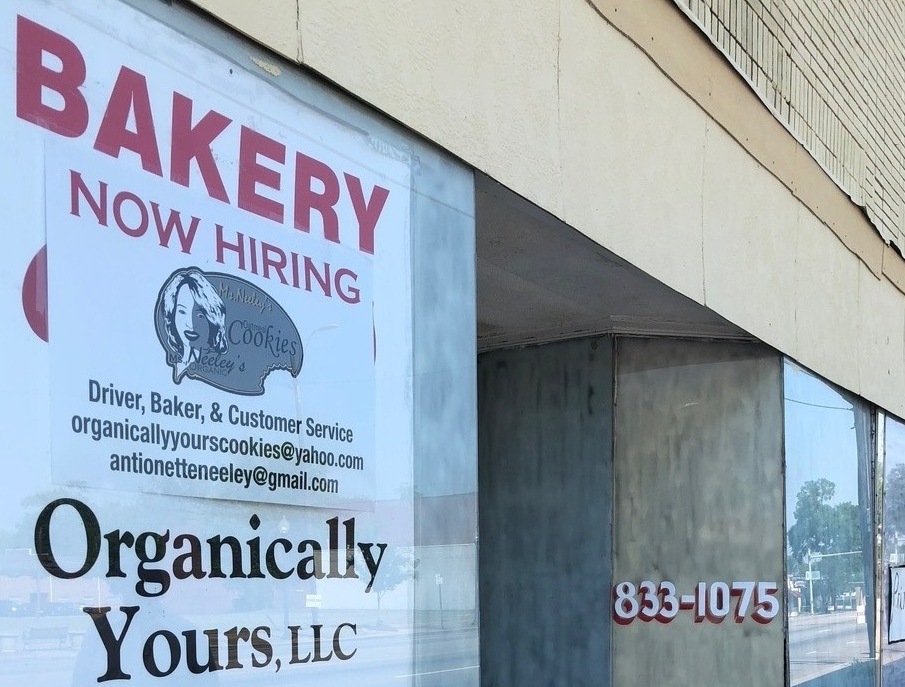 Antionette Neely started reading ingredient labels in the grocery store where she worked as a young woman. Right away, she realized most of the additives were unpronounceable and synthetic. That's when she asked herself a question: What can I do to put out better products?
Twenty years later, the lifelong baker cooked up a sweet answer to that question − homemade oatmeal cookies she baked for her kids. She switched out original ingredients for all wholesome options, and thus, Organically Yours was born. In 2009, she received her first two clients: a local Piggly Wiggly and Organic Harvest.
After 6 months of working in her home, Neely thought about opening a brick and mortar bakery, but it wasn't the time. Every time she got close to securing a space things fell through. That didn't keep her from staying focused on her dream.
"I knew from day one I was supposed to be in a brick and mortar," Neely said. "One day, it'll come."
Last year, REV helped that day come by working with Neely to identify a space in East Lake. For the first time, Organically Yours LLC had a brick and mortar space to call home. Although her new location isn't projected to open until later this summer, Neely is already excited to bring healthy, natural foods to an area that can use an economic boost.
"Over the years, I've seen it deteriorate a little. I figured that putting a bakery there would really help to revive the location," she said. "I think that people are crying for something healthier – a bakery that is healthy."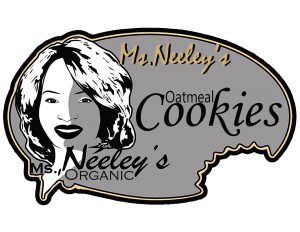 Moving to a brick and mortar location is going to be a huge change for Neely – a positive one that is long overdue. Since she started Organically Yours, she has basically been a one-woman show, managing almost every aspect of her business.
"Baking, packaging, delivering – I pretty much did all of that by myself since 2009 – up until now," Neely said. "But when you know what you need to do, you just do it."
She wants her story to motivate others who are considering starting their own businesses.
"In my case, it took 10 years. There is no overnight success," Neely said. "When you're called to do something, it doesn't happen quickly. It's going to take time to grow. It's like planting a seed. My advice would be to stay with it, no matter what comes your way."
Check out Organically Yours on Facebook and Instagram!
Related News
Filed Under: Big Pitch, Front Page, Small Business, Uncategorized

If you've been following REV for a while, you probably remember The Big Pitch Competitions we used to hold back in the day. The Big Pitch presented by PNC was essentially our own little version of Shark Tank. And a lot of your favorite local businesses that participated in this competition now have active retail storefronts that you can go check out. Let's start with some of our finalists that are based in the City of Birmingham and see what they've been up to!

Filed Under: Front Page, Small Business, Uncategorized, Woodlawn

We're so excited to welcome yet another new business to the Woodlawn Community! Thrive Wellness Lounge is a plant-based health and wellness store in the heart of Woodlawn owned by Tish Fletcher (a veteran Woodlawn Street Market vendor – whoop whoop)! You can swing by and check out Woodlawn's newest addition on Tuesday – Saturday from 11:00 a.m. – 5:30 p.m. It's always a good time to support a female, black-owned local business! We talked to Tish a little bit more about her journey to opening her very own brick and mortar store. Keep reading to learn more!

Filed Under: Business-Proving, Front Page, Small Business, Uncategorized, Woodlawn, Woodlawn Street Market

It's our favorite time of the month again – Woodlawn Street Market time! Woohoo! This month's market will be held on August 13, 2022, from 5-9 p.m. and it's a night market – because we all know how bad that Alabama heat can get! Keep reading to check out the vendors that will be featured at this month's market.