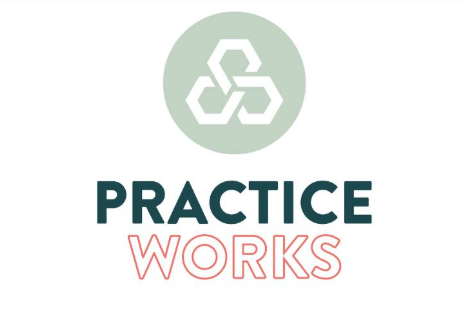 Two Birmingham entrepreneurs are bringing the concept of shared workspaces to a new group of professionals – health and wellness practitioners. As a key player in Birmingham's commercial real estate community and a REV Birmingham board member, Meredith Calhoun has witnessed first-hand the shift in commercial real estate toward more flexible and collaborative use of space.  But Calhoun and Becca Impello, a physical therapist, yoga therapist and entrepreneur, noted that the coworking trend was not accommodating the specific needs of health and wellness practitioners. 
Birmingham is home to several shared workspaces that offer affordable rates for those looking to escape their home offices or days spent working in coffee shops – from MAKEbhm to Worx BHM, Forge, Social Venture and many more. In 2017, Calhoun and Impello began developing a coworking concept that would give health and wellness practitioners similar flexibility, community and support to launch, build or shift their independent practices.  
Their concept is now a reality in Avondale: Practice Works is a coworking community for health and wellness practitioners, as well as a destination for those seeking a space to practice mindful living and holistic wellness.  
Clients of Practice Works can access an array of wellness services from different types of practitioners in one serene location. Calhoun and Impello have recruited some of Birmingham's best wellness professionals who provide massage therapy, yoga therapy, nutrition, life coaching and more.  
"Practice Works brings a brand-new option to a significant segment of the health and wellness market in Birmingham: independent therapists, wellness-oriented small businesses, the medical community and startups to corporations have a modern, efficient and conducive facility to operate their practice, refer patients, hold trainings or meetings and utilize the classes and services for their and their employees' health," said Calhoun. "We believe Practice Works is a pioneer for a business model that will see huge national growth in the next decade, and we are delighted to be starting it in Birmingham and know any success and recognition we achieve as a business will also reflect well on the city."  
On 6th Avenue South in Avondale, Practice Works is in nestled in a neighborhood that has experienced tremendous growth in the form of restaurants, bars and social settings. Calhoun and Impello believe Practice Works will bring balance to the area with its focus on workspace and wellness.  
"Having a beautiful, flexible space for meetings, conferences, one-on-one consults will bring more people and businesses to this area of town," said Impello. "At Practice Works, we are offering the general community access to wellness classes such and self-growth workshops, which is a great asset to those living and working nearby."  
Through their entrepreneurial journey, Calhoun and Impello have been encouraged by Birmingham's supportive atmosphere for start-ups and small businesses. Now having launched their dream in brick-and-mortar, the duo hopes to foster business growth for more wellness-focused practitioners by providing space to get started.   
"As an entrepreneur you are continually forced to refine and gain skills, definitely a benefit for anyone interested in growth and improvement on a personal and professional level," said Calhoun. "Creating something brand new is both daunting and exciting. Some of the benefits are that you get to really pour your dreams and visions into the project and can be very specific about why and how to bring it to fruition, and that ability to control the trajectory of a new business is empowering and forces you to become adept at making hard choices, choosing good support and pivoting without losing steam when an obstacle arises."  
Related News
Filed Under: Big Pitch, Front Page, Small Business, Uncategorized

If you've been following REV for a while, you probably remember The Big Pitch Competitions we used to hold back in the day. The Big Pitch presented by PNC was essentially our own little version of Shark Tank. And a lot of your favorite local businesses that participated in this competition now have active retail storefronts that you can go check out. Let's start with some of our finalists that are based in the City of Birmingham and see what they've been up to!

Filed Under: Developer, Downtown Birmingham, Filling Vacant Spaces, Front Page, Potential-Proving, Uncategorized

Have you been to Downtown Birmingham's newest development located on 25th Street? If not, you need to head down there ASAP and check it out! This new single story development is a product of a collaboration between David Baker Architects (DBA) and Locke General Contractors, led by DBA's very own Amanda Loper. It is intended to be a "collaborative commercial space in a catalyst development area of Birmingham." Both DBA and Locke General Contractors will be tenants of the space, along with June Coffee Roasters, Zephyr Barber, and Last Call Baking Cooperative!

Filed Under: Downtown Birmingham, Events, Front Page, Uncategorized

One of Birmingham's many hidden treasures is the music scene downtown. The sheer volume of concert venues we have in downtown Birmingham is something most people aren't even aware of – but it really is remarkable! There is truly something for everyone, whether you're into the smaller, more intimate venues or the large-scale venues for those big name artists. Keep reading to check out some of the cool venues downtown Birmingham has to offer.