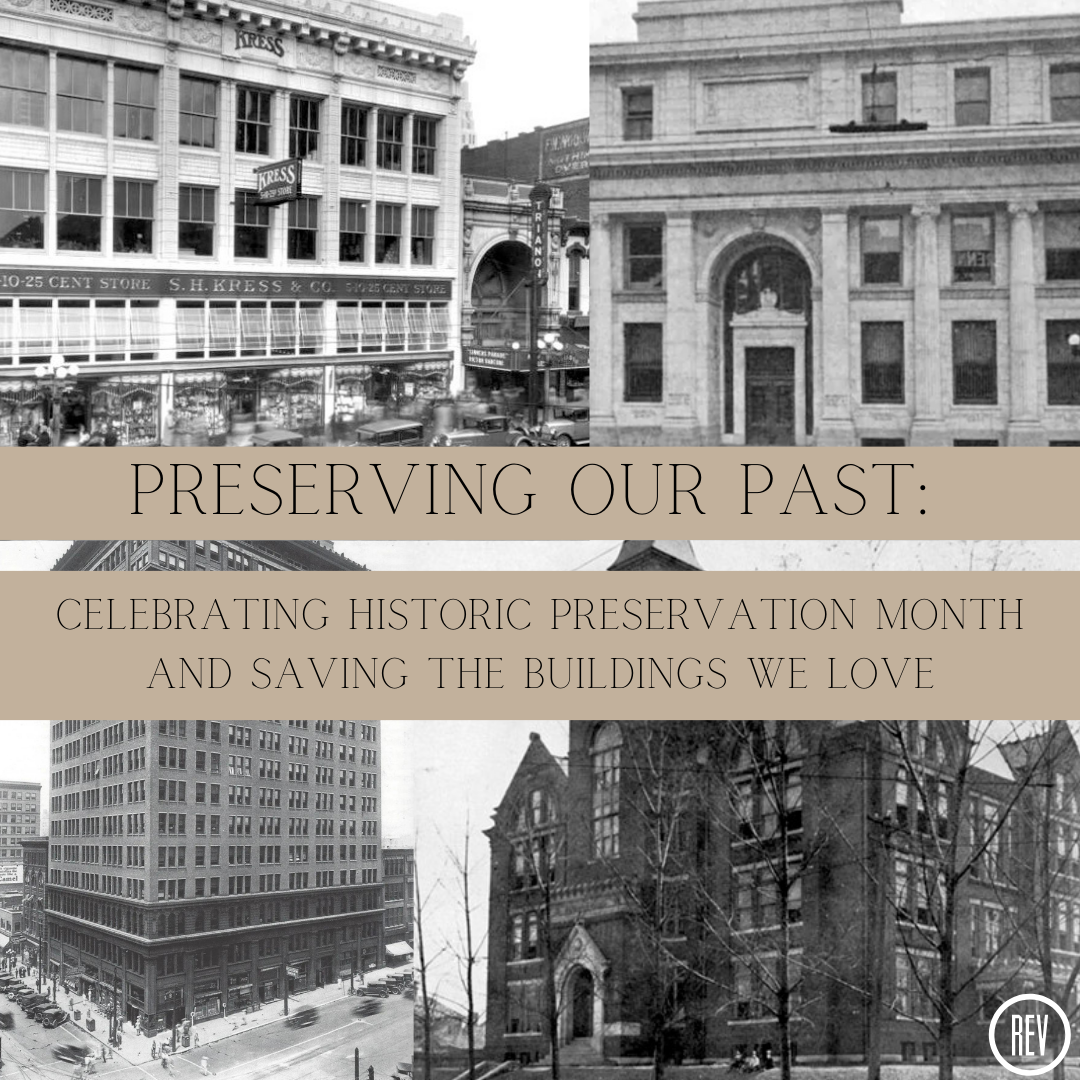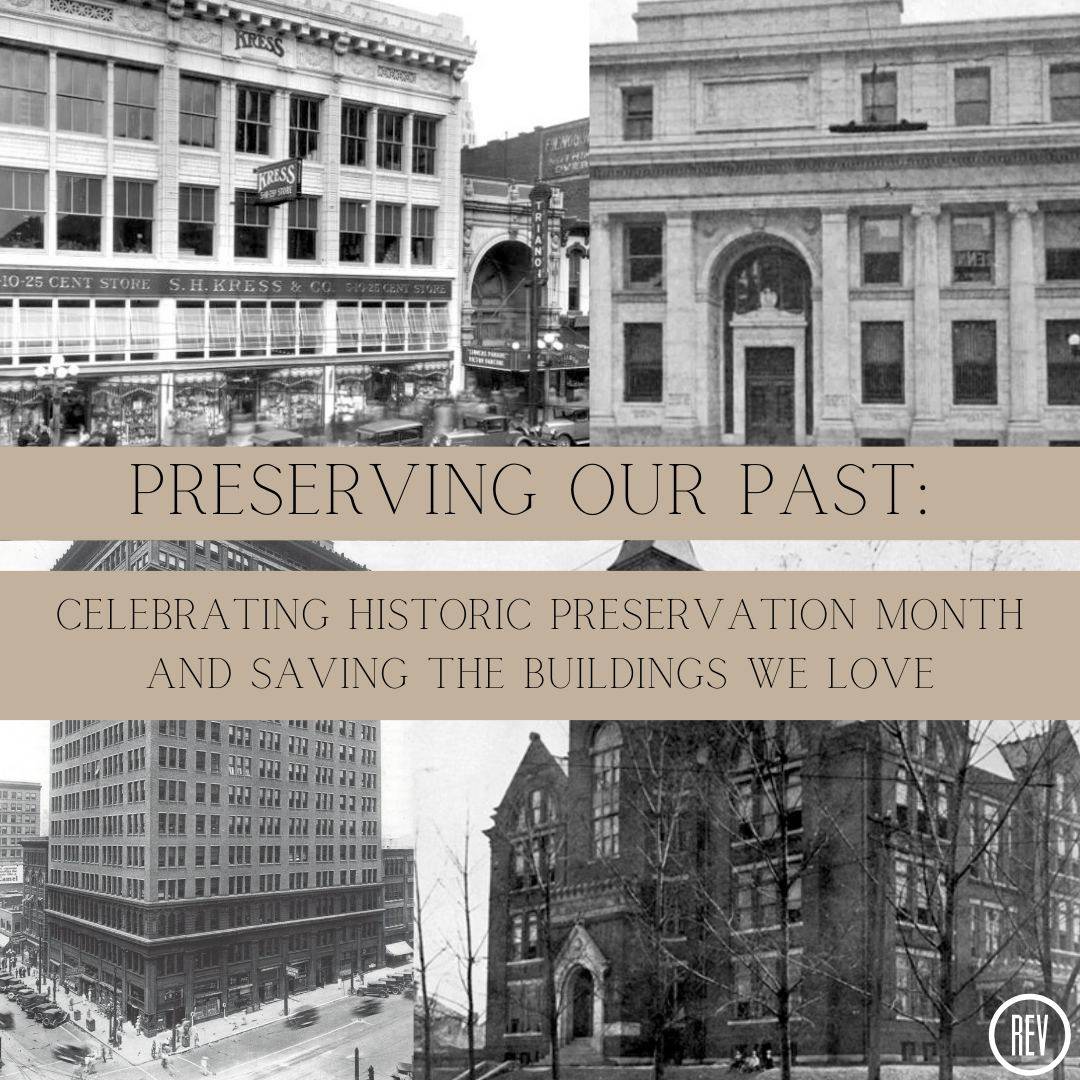 What makes Birmingham unique? Besides the fantastic food and awesome residents, Birmingham is fortunate to have a lot of historic charm in the city center. Birmingham was founded during the post-Civil War reconstruction period in 1871. Birmingham was a boomtown, and its rapid expansion during the late 19th and early 20th century earned Birmingham the nickname "The Magic City."  A significant amount of the architecture of that period of growth is still with us today. Many historic buildings, including the Zinszer Building, the John Hand and The Frank, have been successfully redeveloped while preserving their original charm.
May is Historic Preservation Month, which aims to raise awareness about the importance of preserving historic buildings. Thanks to a history of enlightened developers, public effort and incentives like the Historic Tax Credit, Birmingham has seen investment into this historic fabric.  However, we have experienced some tragic losses.  Even now there are significant historic resources in downtown that need a preservation solution. These buildings have the potential to be redeveloped for future projects and deserve a public and private commitment to their preservation and adaptive reuse.  It enhance the aesthetic appeal and authenticity of Birmingham but also makes economic sense.
Five treasures that need your attention today:
Powell School
Birmingham's oldest school building, this magnificent 1888 Victorian Gothic structure, suffered a devastating fire in 2011, which caused significant damage to its architectural heritage.
(Image of the Powell School from the book Views of Birmingham Alabama with a Glimpse at some of the Natural Resources of the Birmingham District and the Industries Based theron)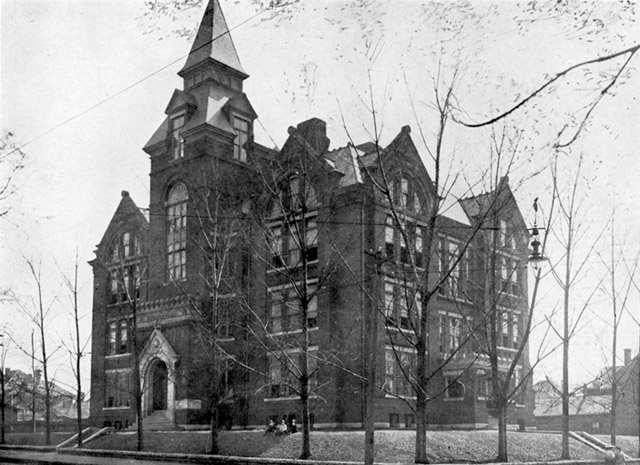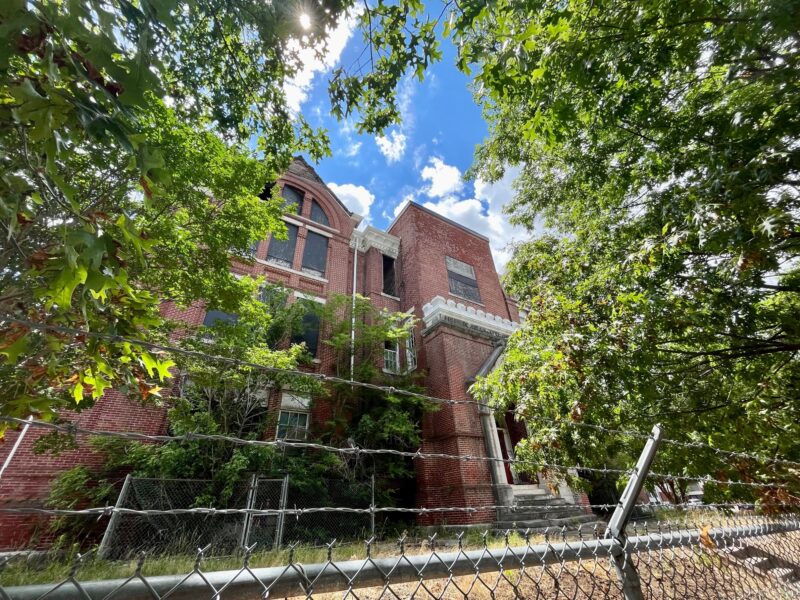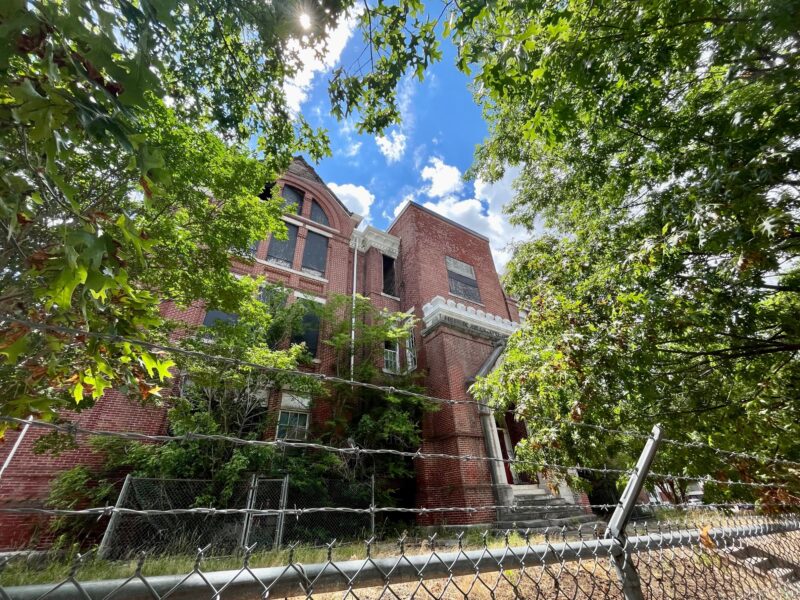 Brown Marx Tower
As the second oldest building on the Heaviest Corner on Earth, the Brown-Marx Tower was constructed in 1906, following the Woodward Building (1902). Its architectural grandeur and historical significance make it a noteworthy landmark in Birmingham. Check out Abandoned Southeast for more images inside the building.
(Image from Hahn's Historic Birmingham on Facebook)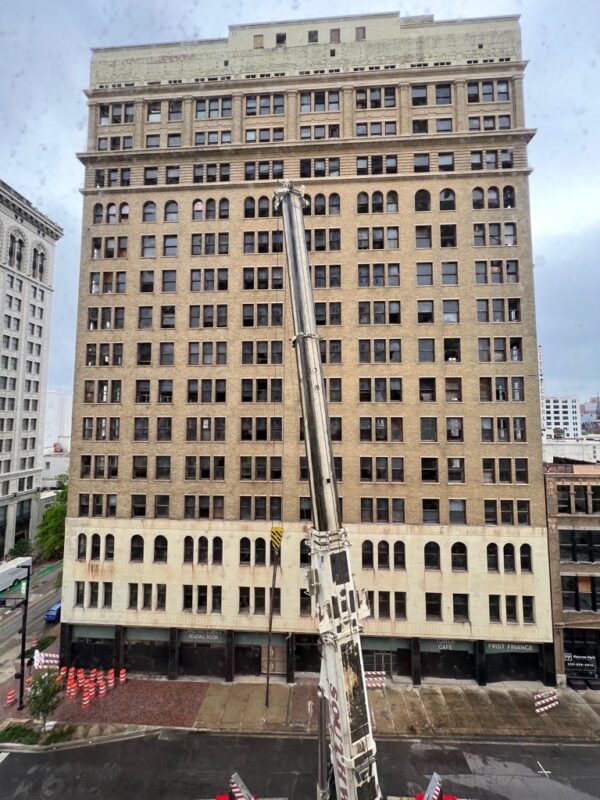 California Fashion Mall
Previously known as the Woolworth Co., this discount variety chain store was built in 1939 and holds a significant place in the history of Birmingham. During the height of the civil rights movement, it became a target of the ACMHR and SCLC's economic boycotts and lunch counter sit-ins as part of "Project C" during the April-May 1963 mass demonstrations in Birmingham. The store played a prominent role in the fight for service and civil rights for students and became a symbol of the struggle for racial equality.
(Image from the Birmingham Public Library Archives)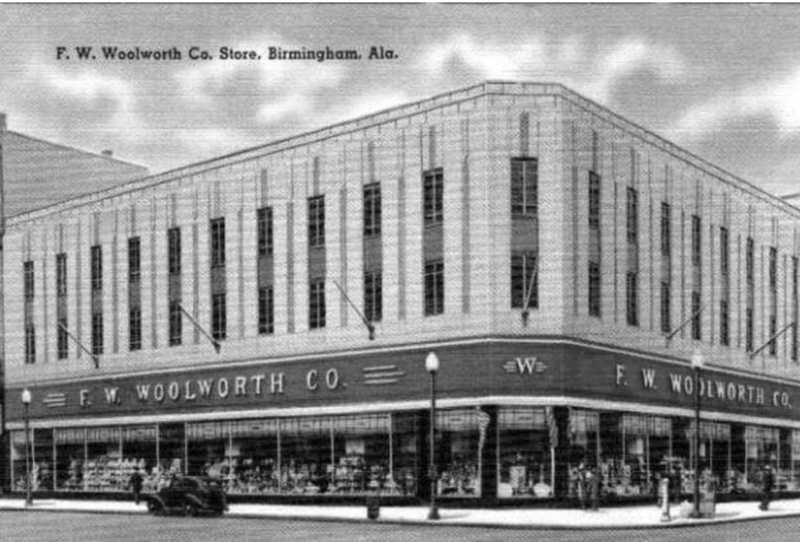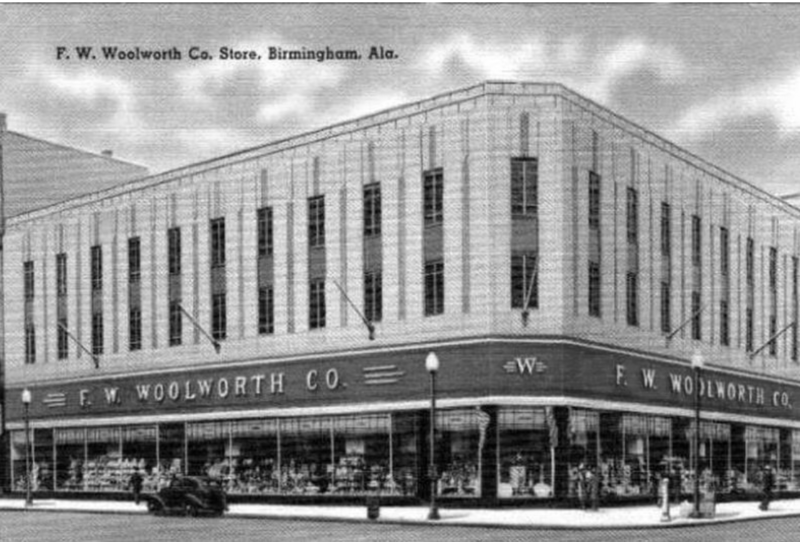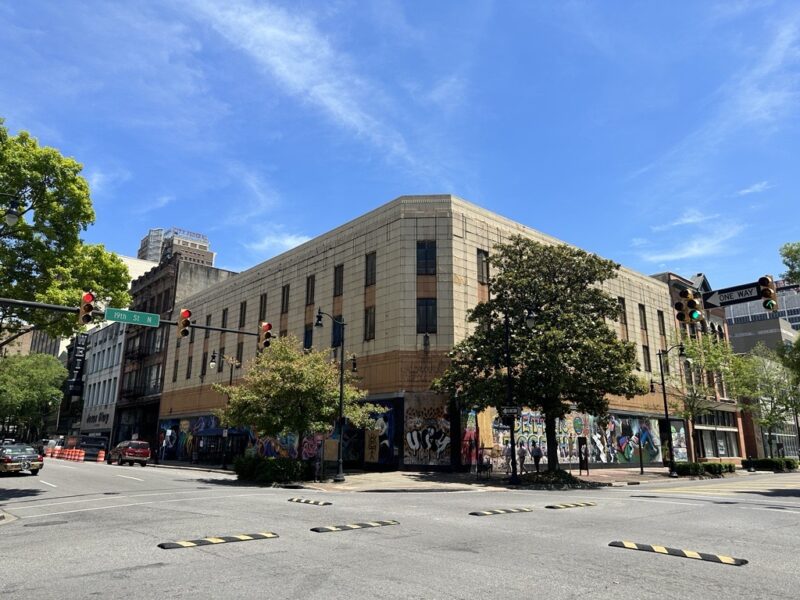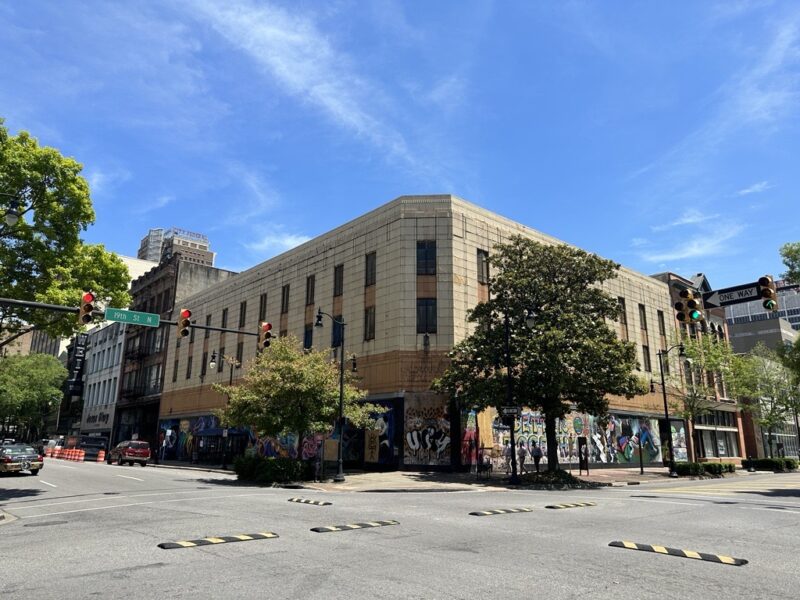 Birmingham Trust National Bank
Built-in 1922, a banking office was constructed at 112 20th Street North in 1902, and it was rebuilt as a monumental Neoclassical structure in 1922. A 7-story office building was erected behind it in 1964.
(Image from Abandoned Alabama)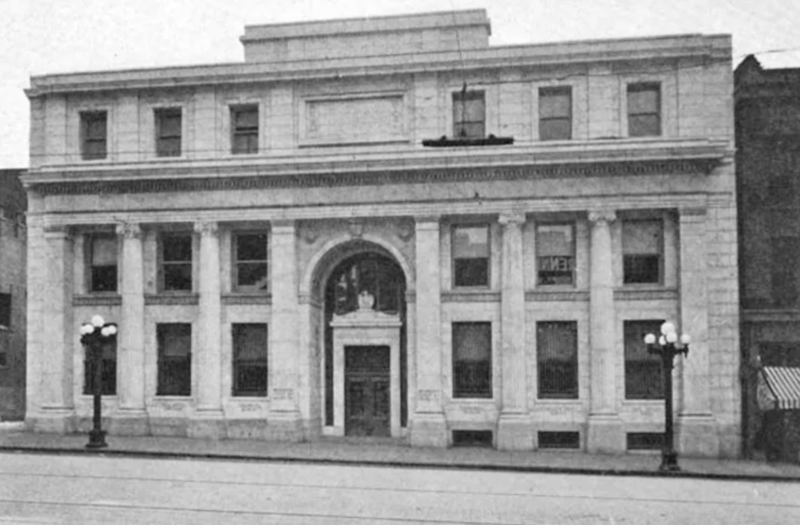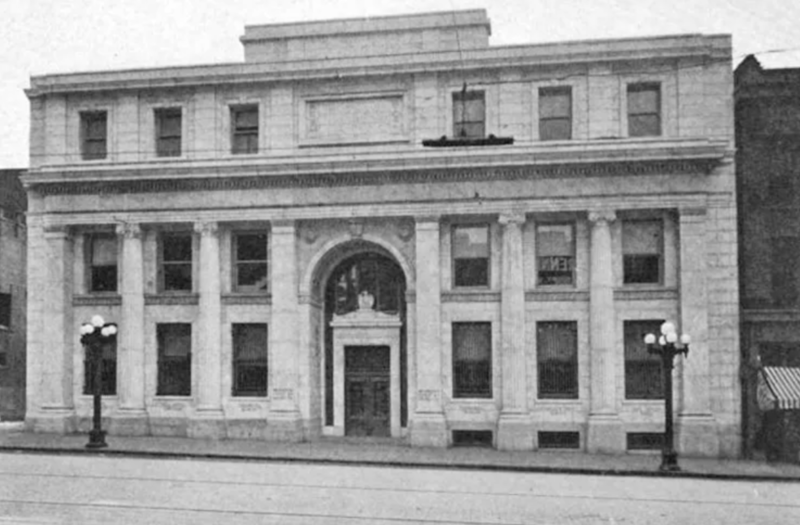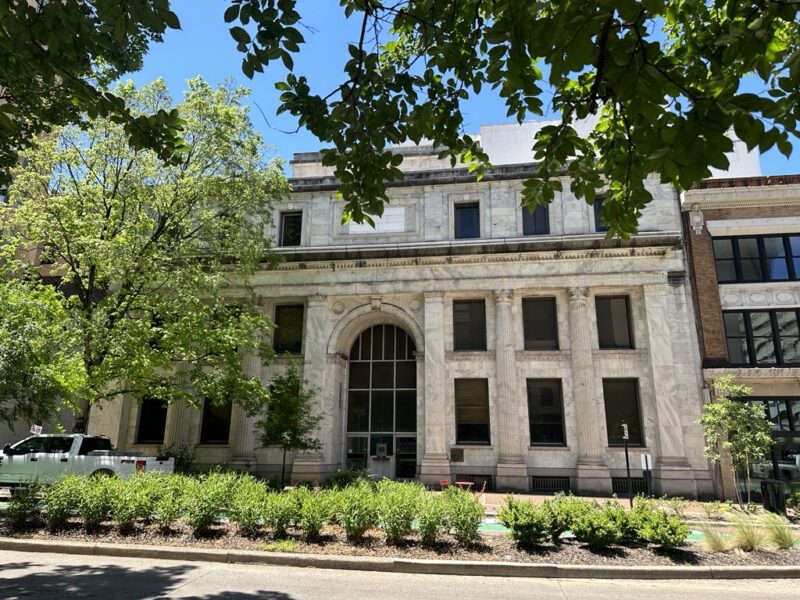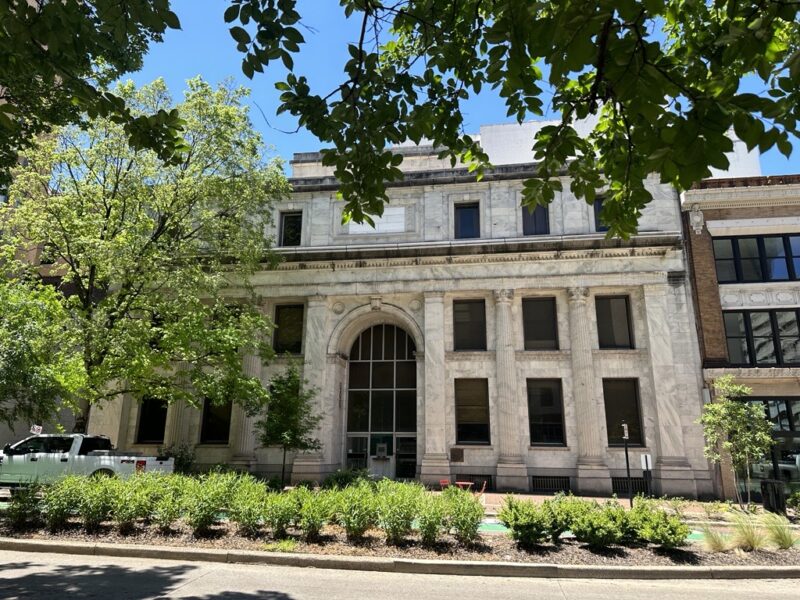 Old Kress Building
This 4-story, 14,200 square-foot terra-cotta clad commercial building was built for the S.H. Kress & Co. 5 and 10-cent stores. The building was later divided into three shops, housing W. T. Grant & Co. department store, Burt's Ladies Shoes, and the Peggy Hale Dress Shop.
(From the Birmingham News Photograph Collection at the Birmingham Public Library Archives.)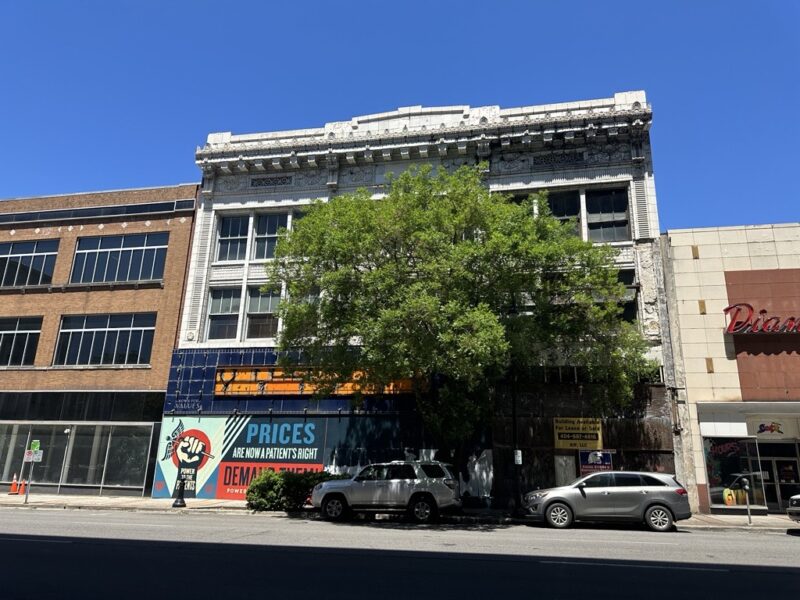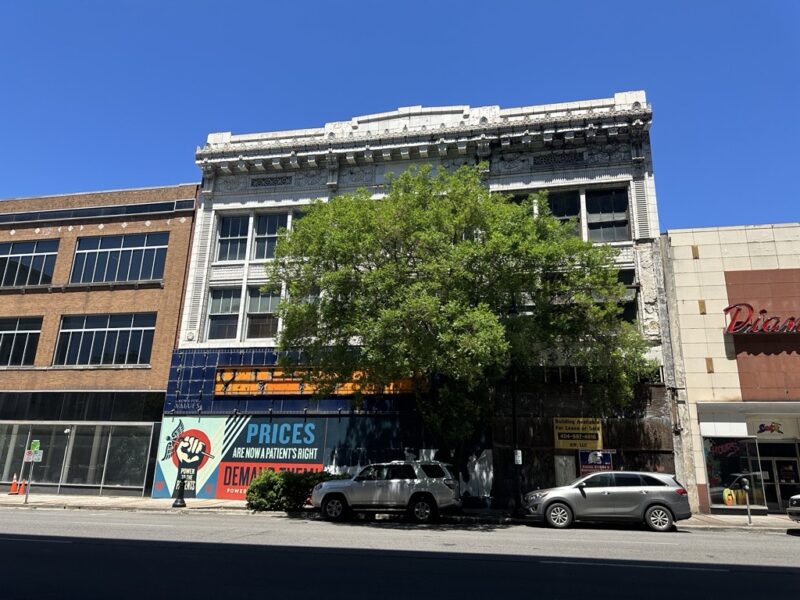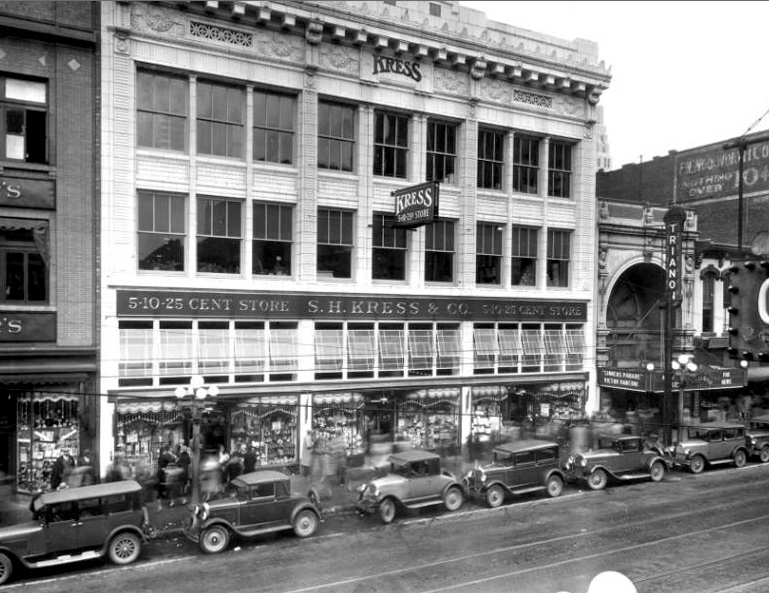 What are some ways you can get involved and save these beautiful and iconic buildings?
Champion the cause of historic preservation! Be an advocate by attending local neighborhood meetings and writing letters to your representatives. You can use Bhamwiki, an ever-growing encyclopedic resource, to learn more about Birmingham's history.
Educate yourself: Images of America book series highlights several Birmingham towns, which include historical building information written by local historians (like yours truly, David Fleming.) You can find these books on Amazon or even at Filter coffee shop – an ideal way to immerse yourself in the rich history of the city!
Support local businesses in historic buildings: The Pizitz, McWane Science Center, and Alabama and Lyric Theater are just a few examples of ways to indulge in the beauty of Birmingham. Supporting local businesses in historic buildings not only benefits the community but also attracts additional investment, helping to bring even more prosperity and development to Downtown Birmingham.
Raise awareness: Capture the beauty of historical buildings through photographs, conduct research, and engage in conversations to create awareness and spark conservation efforts. Every comment and discussion helps to foster appreciation and value for these timeless treasures, increasing the likelihood of their preservation.
Related News
Filed Under: Filling Vacant Spaces, Front Page, Get Involved, Small Business

In less than a year after arriving in the United States, the Vyshyvanyuk family, who recently fled from Ukraine, is now launching NiEl' Bridal Atelier, a custom wedding dress and alterations business in Forest Park. Olena and Mykola Vyshyvanyuk, along with their three children – Viktoriia Vyshyvanyuk, Eva Vyshyvanyuk, and Loanna Vyshyvanyuk – made the courageous decision to leave Ukraine on November 7, 2022. This family's inspiring story serves as a testament to the boundless opportunities that small businesses can achieve in Birmingham.

Filed Under: Business-Proving, Downtown Birmingham, Filling Vacant Spaces, Front Page, Small Business

Are you a startup looking for a foot in the door? Did you know we have an accelerator program that helps founders begin their entrepreneurial journey right here in the Switch district? TechStars is a dynamic three-month program that empowers entrepreneurs in their quest to discover product-market fit, gain traction, and access both capital and global mentorship. Operating in more than 30 cities worldwide, Techstars added Birmingham as a host for their energy-focused cohort.