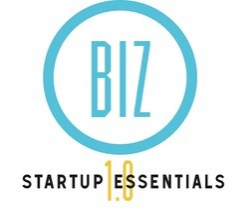 REV's BIZ 1.0: Startup Essentials is designed for starters with a great idea and those who don't know where to go next. This course will give you the skills to answer fundamental questions:
WHAT DOES IT TAKE TO RUN A SUCCESSFUL BUSINESS?

WHAT KEY DECISIONS DO I MAKE NOW TO BE SUCCESSFUL IN THE LONG RUN?

HOW DO I GET STARTED?
The REV BIZ team will guide you through 11 core concepts like Knowing Your Customer, Discovering Your Brand, and fundamental Financial Intelligence. Our goal is to prompt you to START FAST or FAIL FAST.
We'll help you refine your business concept for success, or move on to another concept before you sink your money into a flawed idea.
Do you have what it takes to start a business? Join us for BIZ 1.0 and let's find out together.
BIZ 1.0 takes place the 3rd Friday of every month, based on demand. Make sure to snag your seat and begin your journey.
CLICK HERE to sign up! (Use access code "julyandchill" for the early bird registration discount!)
Related News
Filed Under: Big Pitch, Front Page, Small Business, Uncategorized

If you've been following REV for a while, you probably remember The Big Pitch Competitions we used to hold back in the day. The Big Pitch presented by PNC was essentially our own little version of Shark Tank. And a lot of your favorite local businesses that participated in this competition now have active retail storefronts that you can go check out. Let's start with some of our finalists that are based in the City of Birmingham and see what they've been up to!

Filed Under: Front Page, Small Business, Uncategorized, Woodlawn

We're so excited to welcome yet another new business to the Woodlawn Community! Thrive Wellness Lounge is a plant-based health and wellness store in the heart of Woodlawn owned by Tish Fletcher (a veteran Woodlawn Street Market vendor – whoop whoop)! You can swing by and check out Woodlawn's newest addition on Tuesday – Saturday from 11:00 a.m. – 5:30 p.m. It's always a good time to support a female, black-owned local business! We talked to Tish a little bit more about her journey to opening her very own brick and mortar store. Keep reading to learn more!

Filed Under: Business-Proving, Front Page, Small Business, Uncategorized, Woodlawn, Woodlawn Street Market

It's our favorite time of the month again – Woodlawn Street Market time! Woohoo! This month's market will be held on August 13, 2022, from 5-9 p.m. and it's a night market – because we all know how bad that Alabama heat can get! Keep reading to check out the vendors that will be featured at this month's market.