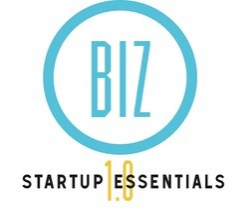 REV's BIZ 1.0: Startup Essentials is designed for starters with a great idea and those who don't know where to go next. This course will give you the skills to answer fundamental questions:
WHAT DOES IT TAKE TO RUN A SUCCESSFUL BUSINESS?

WHAT KEY DECISIONS DO I MAKE NOW TO BE SUCCESSFUL IN THE LONG RUN?

HOW DO I GET STARTED?
The REV BIZ team will guide you through 11 core concepts like Knowing Your Customer, Discovering Your Brand, and fundamental Financial Intelligence. Our goal is to prompt you to START FAST or FAIL FAST.
We'll help you refine your business concept for success, or move on to another concept before you sink your money into a flawed idea.
Do you have what it takes to start a business? Join us for BIZ 1.0 and let's find out together.
BIZ 1.0 takes place the 3rd Friday of every month, based on demand. Make sure to snag your seat and begin your journey.
CLICK HERE to sign up! (Use access code "julyandchill" for the early bird registration discount!)
Related News
Filed Under: Business-Proving, Downtown Birmingham, Events, Front Page, Small Business, Uncategorized

So So Spiffy, a local staging and interior design company, is proud to announce its new retail endeavor, Shopping Shindig. This once-a-month sale will take place at their new warehouse downtown and provide curated collections of designer furniture, art, and home accessories up to 60% off.