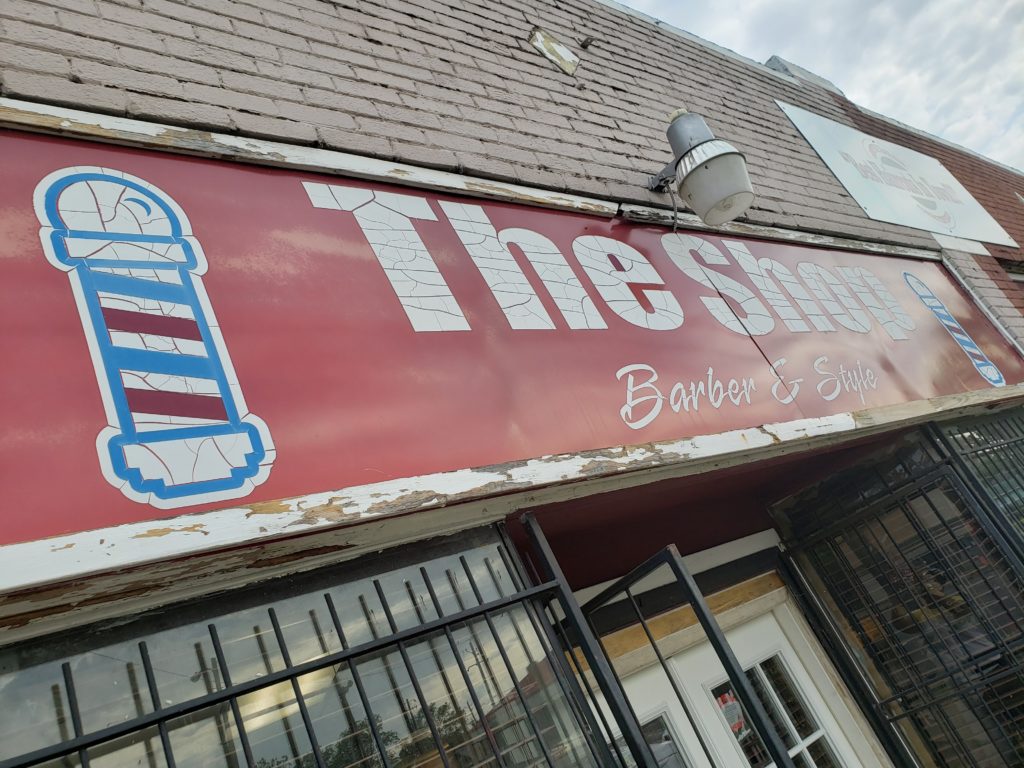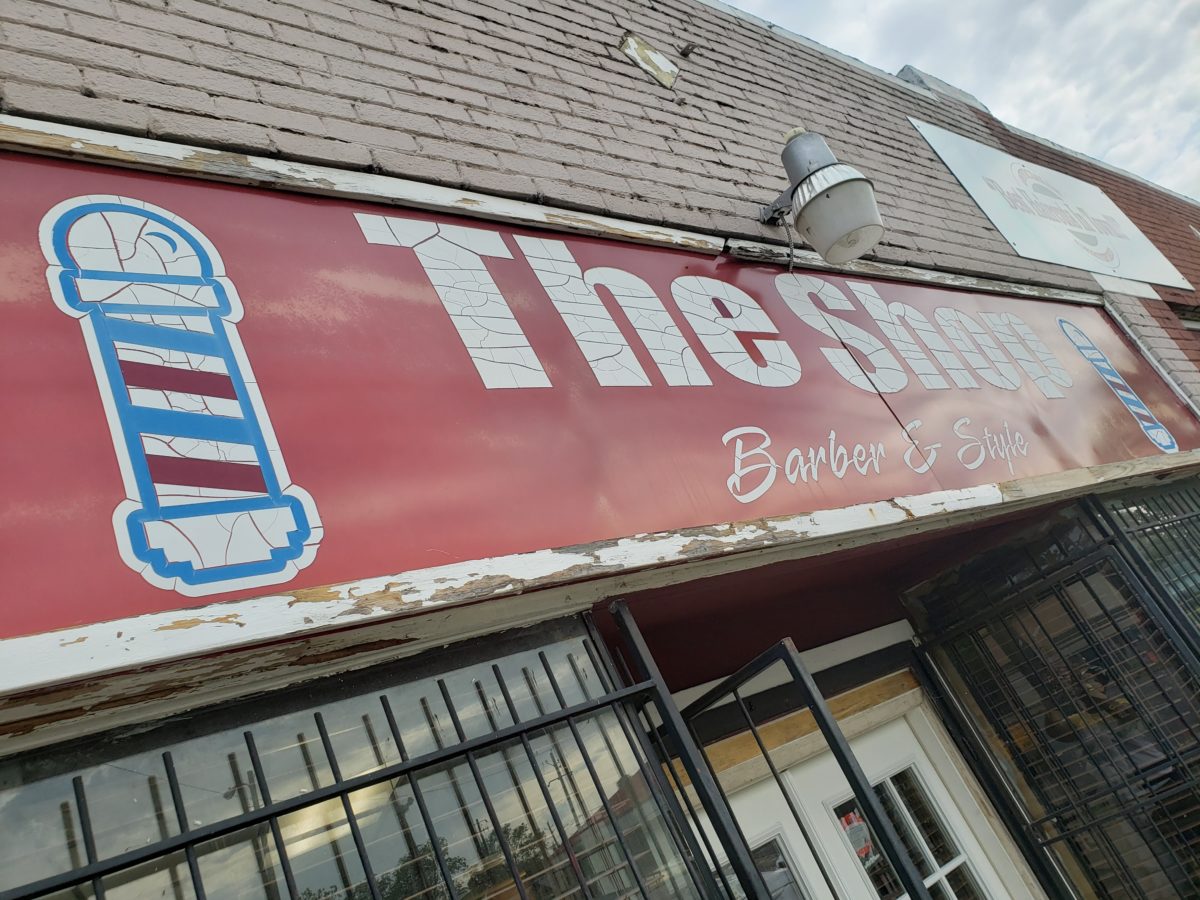 Jason Avery likes to think of façade refresh as a thank you letter to the businesses of Woodlawn. 
This Sunday, Avery is penning his first as he leads a group of volunteers in a façade improvement project at The Shop on 1st Avenue – cleaning and painting the outside of the building.  
"We don't want to forget about those businesses that stood as the backbones of the community for all these years," he said. "We think that if we, the community, act together that no one will be left behind." 
Avery has been involved from the beginning with a community partnership called Woodlawn Urban Main, a partnership of REV Birmingham and Woodlawn Foundation with planning support from Main Street Alabama and Main Street America. In 2019, the team is focused on making way for equitable entrepreneurship in the neighborhood. Improved design – like refreshing building facades—give established Woodlawn businesses a leg up in the face of rapid growth in the area.  
"I'm trying to prevent this perception that there are two types of businesses in Woodlawn, either the old businesses…versus those that are coming in with lots of money," he said. "I think that just by this small token, we can make things way more equitable and give people a fighting chance who are in some of these existing businesses." 
Wayne Honeycutt, the owner of The Shop and president of the Woodlawn Merchants Association, has been in business in the neighborhood for more than 20 years.  
"From giving free haircuts to kids who can't afford them to leading the business association, I think everyone in Woodlawn has been touched by Wayne and his story," he said. "It's time for us to give back to him." 
This refresh is a part of a larger rebrand of the business into The Shoppes of Wood Station, which Avery says is a call back to Woodlawn's original name.   
"We figured that would make a statement for not only branding of Woodlawn as a whole, but kind of pulling that business district altogether, especially going down 1st Avenue," he said. 
The Shop has always been a hodgepodge of businesses, according to Avery. Right now, there is a barber shop, a beauty salon, an eyelash bar and boutique.  
"We worked with them and they decided that the whole feel of the business should be sort of like a spa," Avery said. "You can go in there and you can get your hair cut, you can get your hair done, you can get your eyelashes done and then go shop at his boutique." 
The Woodlawn Urban Main team also plans to partner with Blank Space to create a mural on the side of the building after the first workday is completed. Avery described the mural as a logo shared by the community, the Woodlawn Neighborhood Association and the Woodlawn Street Market of a large, multi-colored W with watermarks on either side of it.  

"We think that those different colors represent the diversity, the beauty, the strength, the friendliness of Woodlawn that we want to portray," Avery said. "Everybody is welcome, we're a really inclusive community." 
That community feel also helped the workday come together. A building painter volunteered to assist Sunday after hearing about the project at Woodlawn Street Market. The goal of the first workday is to prime and paint The Shop as well as pressure wash outside. Avery says the committee is also looking for support for large retailers.  
"It lets you know as a citizen that you are living in a vibrant community and people want to invest in your community," he said. "Once you see that happening, you then turn around and say, 'Maybe, I'm not going to take it anymore. I'm not going to just let people throw trash out on my street.'"  
Avery, a public health researcher, says that having a vibrant, walkable business district in a neighborhood has health benefits, too.  
"Just changing that environment and getting people out and getting them in the community and not afraid to walk past broken-down structures, it does a lot for the psyche," he said.  
Want to volunteer for the façade refresh of The Shop? Volunteers can just show up at the right place at the right time to get involved – and wear comfortable clothes!
When: Sunday, April 28, 9 a.m. 
Where: 5812 1st Avenue North 
The Shop-Woodlawn Urban Main facade refresh project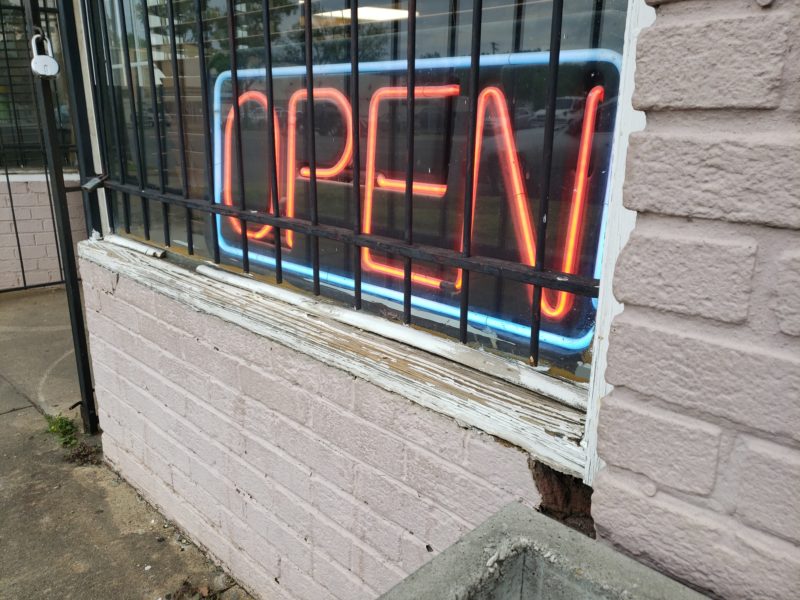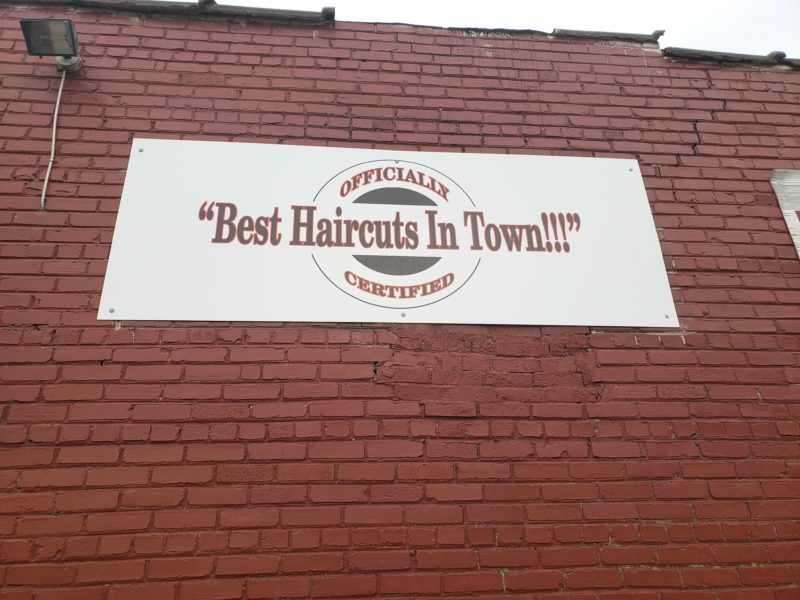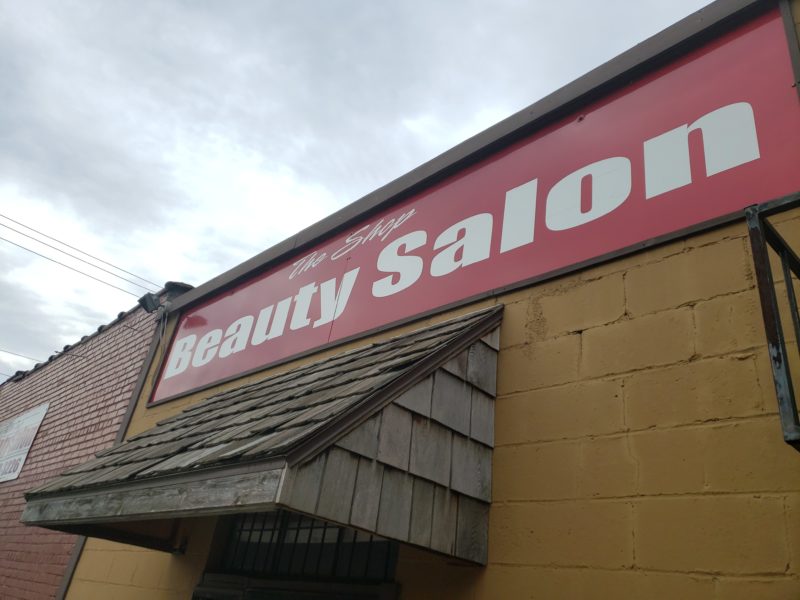 Related News
Filed Under: Downtown Birmingham, Front Page, Get Involved

We've made it to the third and final public workshop for Re-vision Linn Park! Partners behind Re-Vision Linn Park will wrap up the community engagement process at the last public workshop on Tuesday, October 4, at Boutwell Auditorium. Community members can participate and provide feedback on a park design concept in the noon or 5:30 p.m. session – so come out one last time and let your voice be heard!

Filed Under: Big Pitch, Front Page, Small Business, Uncategorized

If you've been following REV for a while, you probably remember The Big Pitch Competitions we used to hold back in the day. The Big Pitch presented by PNC was essentially our own little version of Shark Tank. And a lot of your favorite local businesses that participated in this competition now have active retail storefronts that you can go check out. Let's start with some of our finalists that are based in the City of Birmingham and see what they've been up to!

Filed Under: Developer, Downtown Birmingham, Filling Vacant Spaces, Front Page, Potential-Proving, Uncategorized

Have you been to Downtown Birmingham's newest development located on 25th Street? If not, you need to head down there ASAP and check it out! This new single story development is a product of a collaboration between David Baker Architects (DBA) and Locke General Contractors, led by DBA's very own Amanda Loper. It is intended to be a "collaborative commercial space in a catalyst development area of Birmingham." Both DBA and Locke General Contractors will be tenants of the space, along with June Coffee Roasters, Zephyr Barber, and Last Call Baking Cooperative!