Main Street Alabama celebrated successes of Main Street programs across the state at the eighth annual Awards of Excellence. During the Awards of Excellence program, Main Street Alabama's President and State Coordinator, Mary Helmer Wirth, honored projects and individuals that made impacts in their respective communities. Alabama Municipal Electric Authority sponsored the event that was held at The Venue at Coosa Landing in Gadsden. 
REV Birmingham has been a Main Street organization since before we were REV. If you've ever browsed any of our history page, you might already know that REV was formed in 2012 as a strategic merger of Main Street Birmingham and Operation New Birmingham – and we're happy to still be working toward a more vibrant city every day, project by project! Here are the Main Street Alabama awards that REV won for 2021: 
Excellence in Business Development: Rebound Birmingham
As a response to the pandemic, a group of 16 Birmingham metro area economic development organizations (including REV) convened to create workshops and resources for local business owners and aspiring entrepreneurs to weather the storm of COVID-19. The result was 23 online workshops + 27 hours of programming featuring content experts. 427 individuals participated, 254 of those were business owners, 65% MWBE's. Programming was developed and deployed by the ecosystem and the technical service providers on a 100% pro bono basis. Click here to learn more about Rebound Birmingham!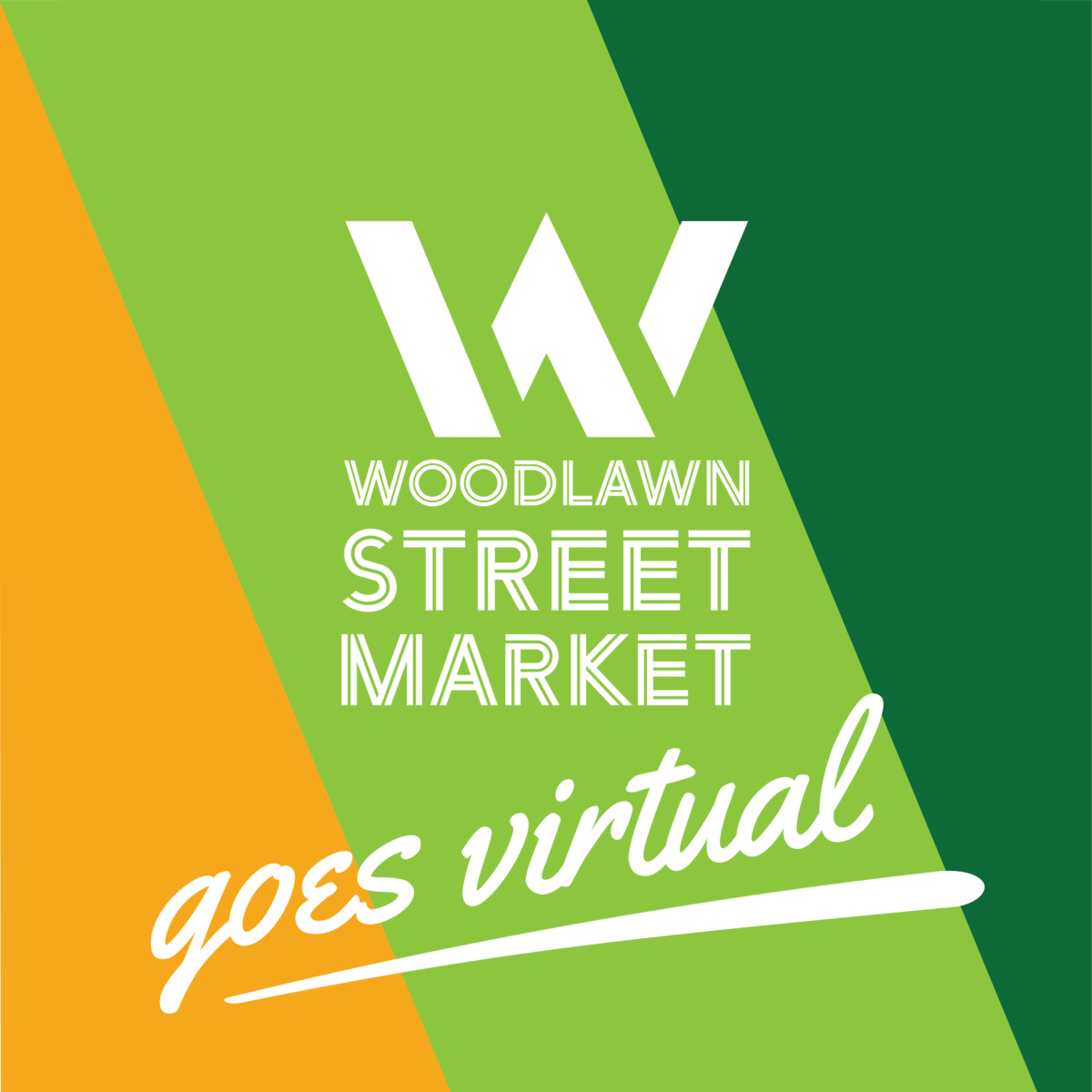 Excellence in Business Promotion: Virtual Woodlawn Street Marketplace
When Woodlawn Street Market suspended its 2020 in-person events in response to COVID-19, the team quickly redirected their energy from event prep to building out a virtual market concept. In addition to listing WSM vendors who already had websites, the REV + Woodlawn Street Market team consulted with vendors who were lacking a way for customers to shop online and connected them with service providers for help with e-commerce and graphic design. Tahnee Eliot, an owner of a small Texas boutique, and Ryder Richards, Creative Director at Retail Strategies, donated their time to help several vendors build their first web stores. Even now that vendors and shoppers are back at the market in 2021, the virtual Woodlawn Street Market continues to feature vendors and encourage shopping local between market dates at woodlawnstreetmarket.com!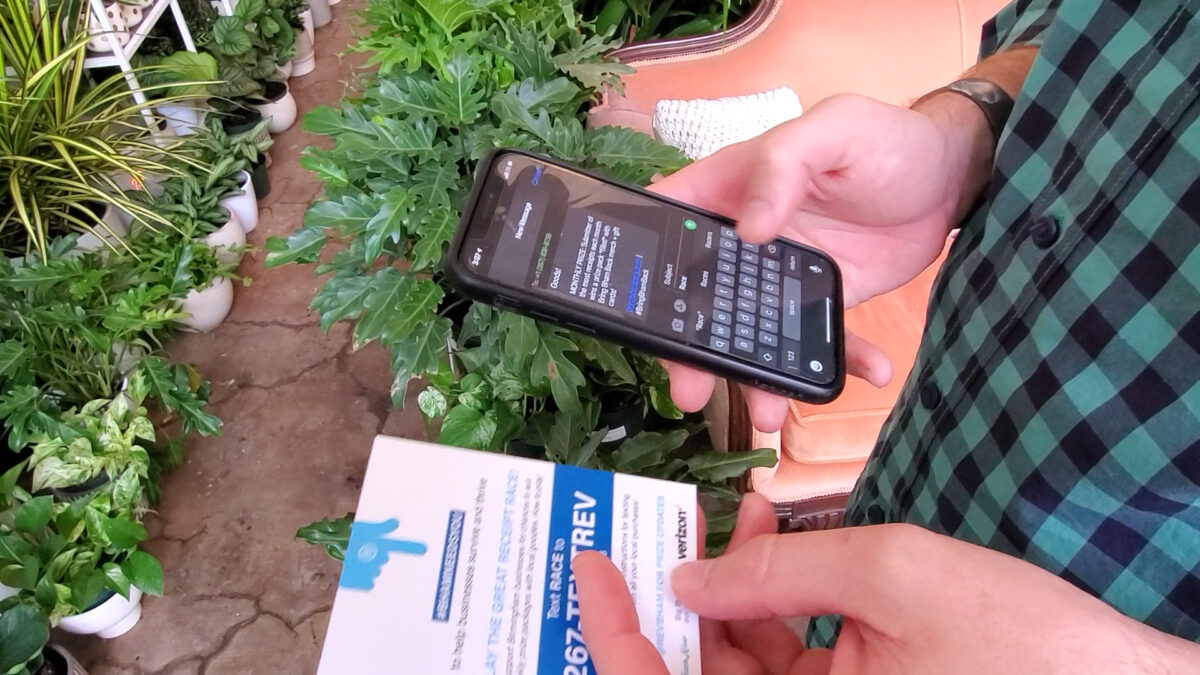 Excellence in Marketing: The Great Receipt Race 
REV launched The Great Receipt Race—sponsored by Poole and Co., Verizon, Bham Now, and iHeart Radio—to incentivize buying from local retailers and restaurants. Over a combined three months in Fall 2020, the REV team threw themselves into finding creative ways to highlight local businesses and send customers their way. The Great Receipt Race invited shoppers to submit photo proof of their local purchases via text. REV randomly selected prize winners weekly from all the shoppers who texted in receipts—and shared fun prizes from local products to local business gift cards to keep the support going! The marketing campaign drove $44,000 in local sales based on submitted receipts. Click here to learn more about the Great Receipt Race!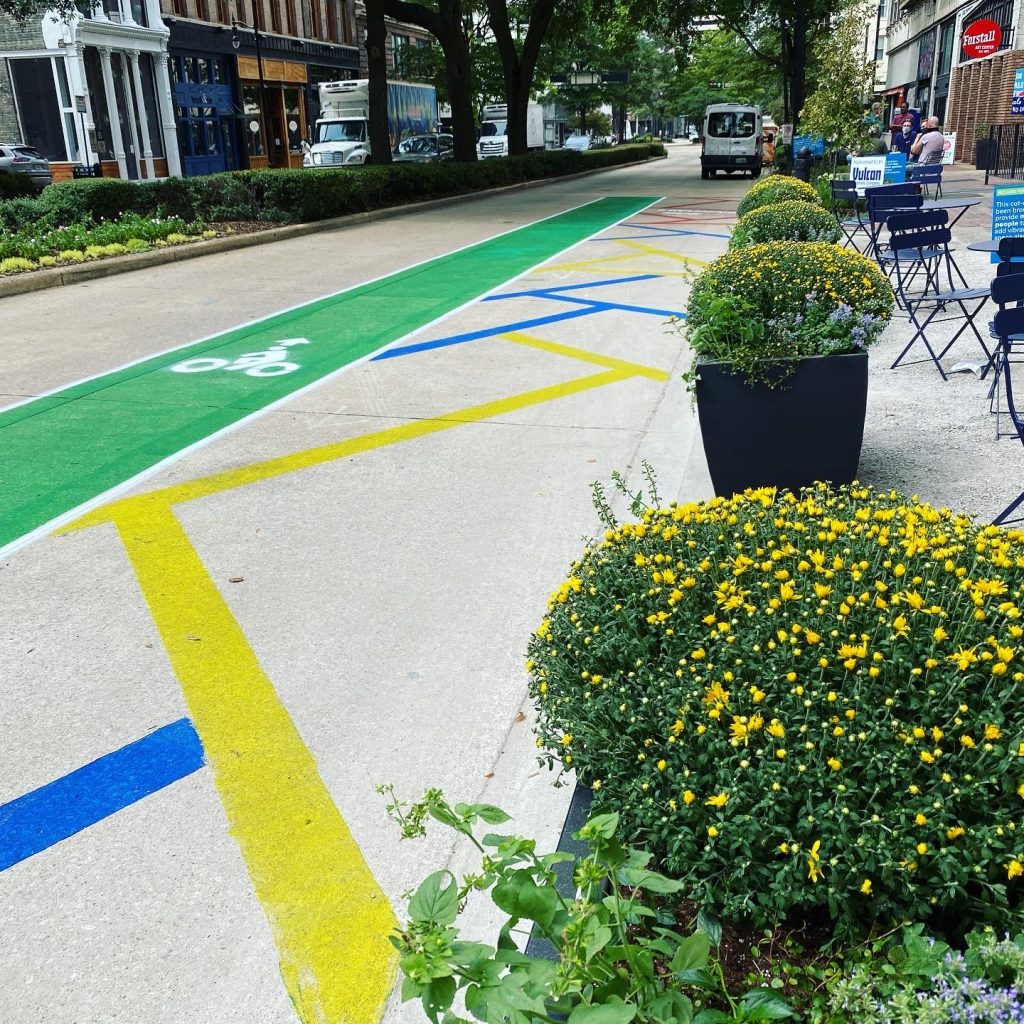 Excellence in Planning & Public Spaces: 20th Street Green Refresh Pilot Project
In 2020, ASLA, REV Birmingham, the City of Birmingham and CCDMC partnered to bring the international celebration of people focused public spaces known as Park(ing) Day back to 20th Street North to test a new design. On the eastern side of 20th St N between 2nd Ave N and Forstall Art Supply, the teams added fresh landscaping featuring native and low maintenance plants, flexible seating, reclaimed pedestrian space and a multi-modal street design that reimagined the right traffic lane as a designated flex lane with bike lane. In 2021, we're seeing the pieces falling into place to make the refresh permanent and eventually extend from Morris to Linn Park. In addition to our partners, REV would like to thank Hunter Trees, Vulcan Materials, Alabama Outdoors, B&G Equipment and Supply, Fermob, and Shelby General Contractors for helping make the pilot happen through donated materials and labor. Learn more here!
The full list of Main Street award winners and descriptions can be found on the Newsroom page on Main Street Alabama's website, www.mainstreetalabama.org. 
"It's an honor to recognize these outstanding community projects, leaders and volunteers," Wirth said. "The award winners represent the resiliency of downtown and commercial neighborhood districts in spite of a challenging year. Main Street programs were instrumental in helping small businesses navigate through closures due to the pandemic and helping them to reopen safely with outdoor eating options, hand sanitizing stations, foot door pulls, masks and more. The effort and leadership it takes to move these projects quickly is tremendous."  
Main Street Alabama has 29 Designated Programs and over 30 Downtown Network Communities. Alexander City, Anniston, Athens, Atmore, Birmingham, Calera, Columbiana, Decatur, Dothan, Elba, Enterprise, Eufaula, Florence, Foley, Fort Payne, Gadsden, Headland, Heflin, Jasper, Marion, Monroeville, Montevallo, Opelika, Oxford, Scottsboro, South Huntsville, West Huntsville and Wetumpka each have Designated Programs and new communities will be added annually.  
Main Street Alabama focuses on bringing jobs, dollars and people back to Alabama's historic communities. Economic development is at the heart of our efforts to revitalize downtowns and neighborhood commercial districts. 
Related News
Filed Under: Downtown Birmingham, Filling Vacant Spaces, Front Page, Uncategorized

Whether you're planning on visiting Birmingham for The World Games 2022 in just a few weeks, or you're a local looking to explore your city and find some hidden gems, we've got an awesome list of public spaces for you to check out! We've put together a short list of some of the places we think you should check out, but we encourage you to get out and see what else you can find.

Filed Under: Downtown Birmingham, Front Page, Get Involved, Yaysayers

Over the past 6 months partners with the Mayor's Office of Social Justice and Racial Equity, the Birmingham Museum of Art, The City of Birmingham Park and Recreation Board, The Friends of Linn Park, and The Philip Morris Fund for Design Arts to gather the community in a planning process the envisions what Linn Park could be for the future of our city. And now, we're taking it one step further and getting YOUR input as well!

Filed Under: Front Page, Potential-Proving, Woodlawn

The Mason Music Foundation is a nonprofit helping "to empower, inspire, and enrich the lives of children in local communities through life changing musical experiences." We sat down with Will Mason, CEO of Mason Music, to learn more about the inspiration behind the foundation, why they chose Woodlawn as one of their prime locations, and what we can expect to see from them in the near future! Plus, the foundation will be moving into the new Woodlawn Theatre soon, so keep an eye out for some musical performances coming your way!