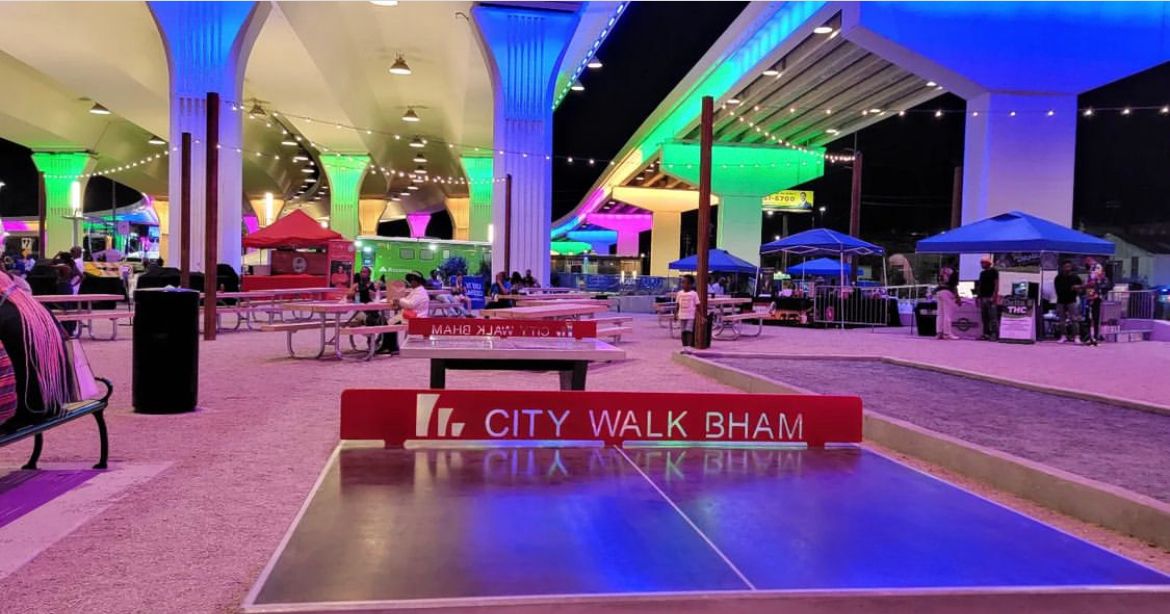 Hey Birmingham! The World Games 2022 are in full swing, and we hope you've had a chance to go Downtown and check out all the fun. One of our favorite parts of this experience has been the Merchant Market that is located under the City Walk. It features some of our very own Woodlawn Street Market vendors, plus some new vendors that we have loved getting to know! They are located in the City Walk area, starting at the intersection of 23rd St and 9th Ave (if you see some of our local favorites like K&J's Elegant Pastries and Eugenes, you're in the right place)!
Check out this video that the City of Birmingham posted featuring some of the awesome vendors you can go check out this week!
There are also plenty of food trucks, live entertainment, and other activities for you to come out and enjoy while you're out shopping the market! Get out and show your local businesses some love – and if you're worried about where to park, we've got you covered. Check out this blog post we put together with some of the best parking spots downtown (that are NOT impacted by any road closures)!
This is a once in a lifetime experience for the Magic City and you do not want to miss out on being a part of it. Tickets are still on sale for events, so you still have time to snag some if you want to check out some of the fun events TWG are hosting. Come out and join the fun!
Related News
Filed Under: Front Page, Small Business, Woodlawn

There's a legend working in Woodlawn. Meet Dr. Henry Panion III, world-renowned producer, composer, arranger, conductor, and educator, with his record label and studio right off 55th place. Dr. Panion has traveled all around the globe performing and leading famous orchestras and even touring with Stevie Wonder. But somehow, Birmingham keeps calling him back home. Find out more about how Dr. Panion has made an impact in the Birmingham community.

Filed Under: Birmingham Food & Drink, Downtown Birmingham, Front Page, Small Business, Yaysayers

Birmingham is home to many unique and fun coffee destinations. With over 15 coffee shops in the Birmingham Metro area, we created a coffee trail to help you navigate the best spots in town for a delicious cup of joe. This extensive trail extends across Birmingham and can take several trips to complete it.

Filed Under: Downtown Birmingham, Events, Front Page, Yaysayers

Did you know Birmingham is home to 5 pro sports teams? Within the past 10 years, the Magic City has welcomed a professional basketball, soccer, baseball, football, and even a hockey team! With Legion Soccer Club, USFL Stallions, and Minor League Barons seasons about to begin, here's what you need to know for the best season of pro-sports yet!