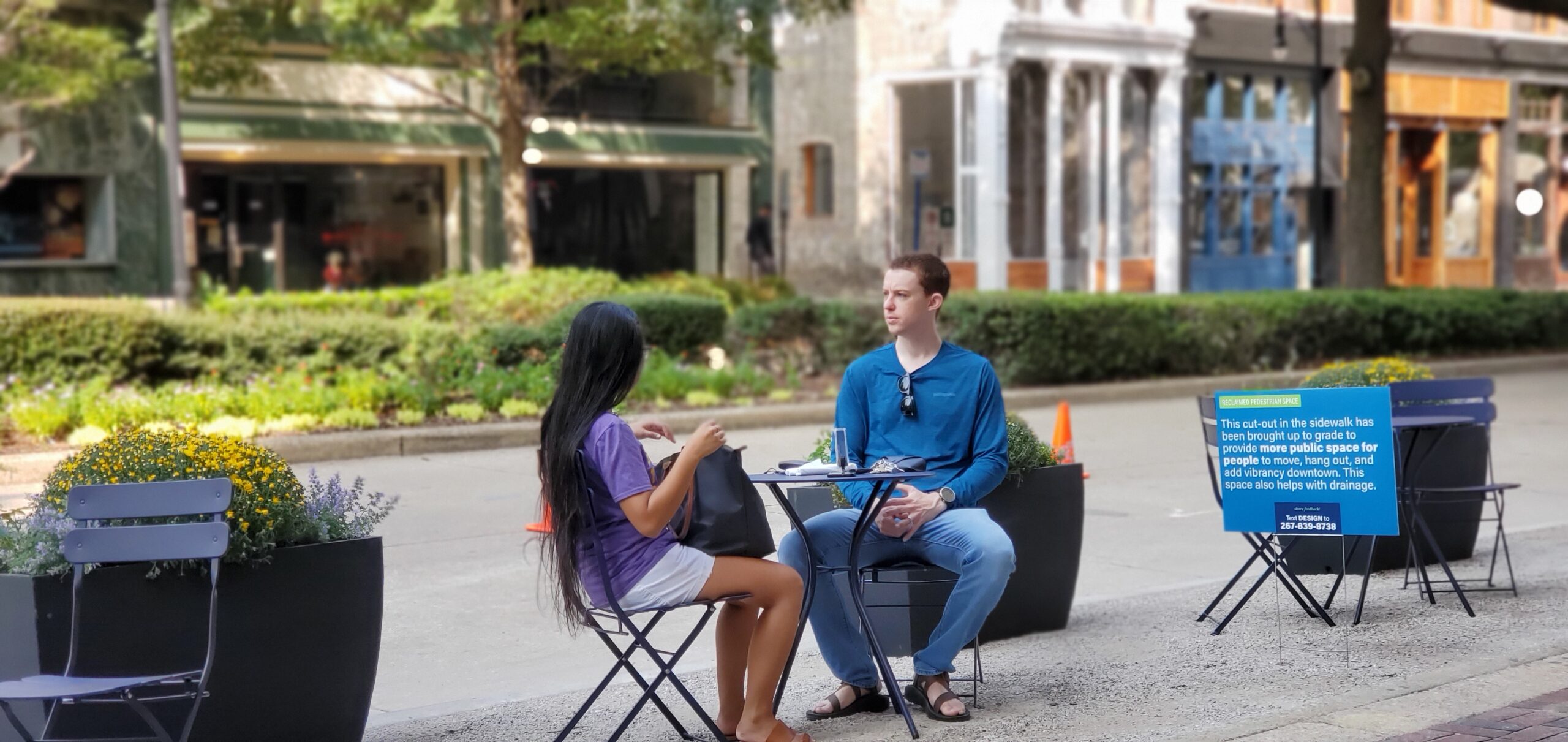 By: Jonathan Crain
REV Birmingham
Now more than ever, outdoor public spaces are the living rooms of our city. Well-designed and maintained streetscapes encourage people from all over the metro area to eat, shop, work, and exercise downtown.
"As Birmingham mulls investment in its main street ahead of The World Games 2022, it should consider that a public realm that is intentionally focused on people – and their COVID-era space needs – creates the kind of vibrancy that makes a city attractive and exciting. Investment in more complete downtown streets not only provides quality of life improvements, but it's also proven to produce significant, measurable economic impact," said REV Birmingham CEO David Fleming. 
The City of Lancaster California has seen a sizeable return on its $11.6 million complete street investment in West Lancaster Boulevard. Two lanes of traffic were removed in favor of a rambla, which is a tree-lined median for gathering and parking. This took the street from four travel lanes to two which increased safety and comfort for pedestrians by providing more space, and slowing traffic speeds in front of businesses.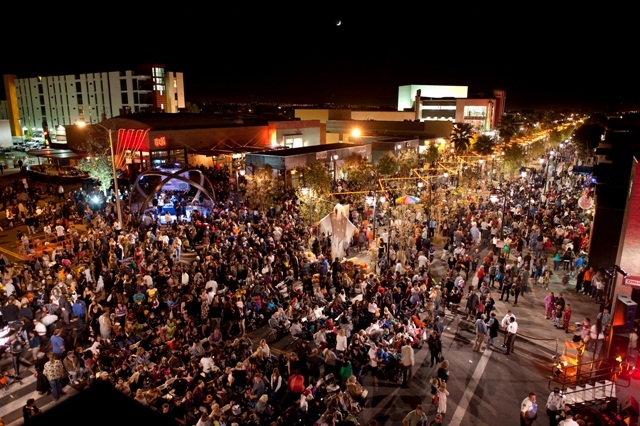 According to the City of Lancaster, the project spurred $125 million in private investment and more than $273 million in total economic output, including 48 businesses and 1,902 new jobs (1,100 construction and 802 permanent jobs). 
Dubuque, Iowa used streetscape improvements to rehabilitate their Millwork District from a dilapidated post-industrial area into a vibrant, walkable, and economically viable multi-use neighborhood. The city made pedestrian-focused improvements including sidewalk replacement, bulb-outs, street lights, and mid-block crossings on four key streets in the district.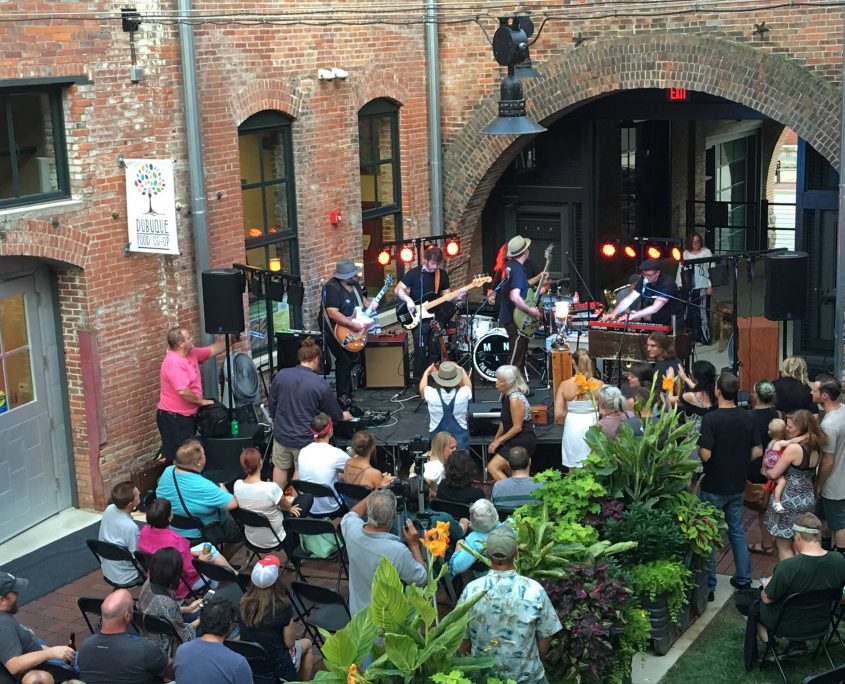 Since the project's completion, The Millwork District has seen $34 million in private investment with another $150 million real estate investment in the pipeline. The neighborhood has become a destination for arts and nightlife. 
West Jefferson North Carolina, in partnership with the North Carolina DOT, spent $300,000 improving the streetscape on 3 blocks of its historic downtown. In order to calm traffic and make the area more welcoming to pedestrians, NCDOT replaced two signalized intersections with 4-way stops, added diagonal parking, curb extensions, high-visibility mid-block crossings, and street furniture.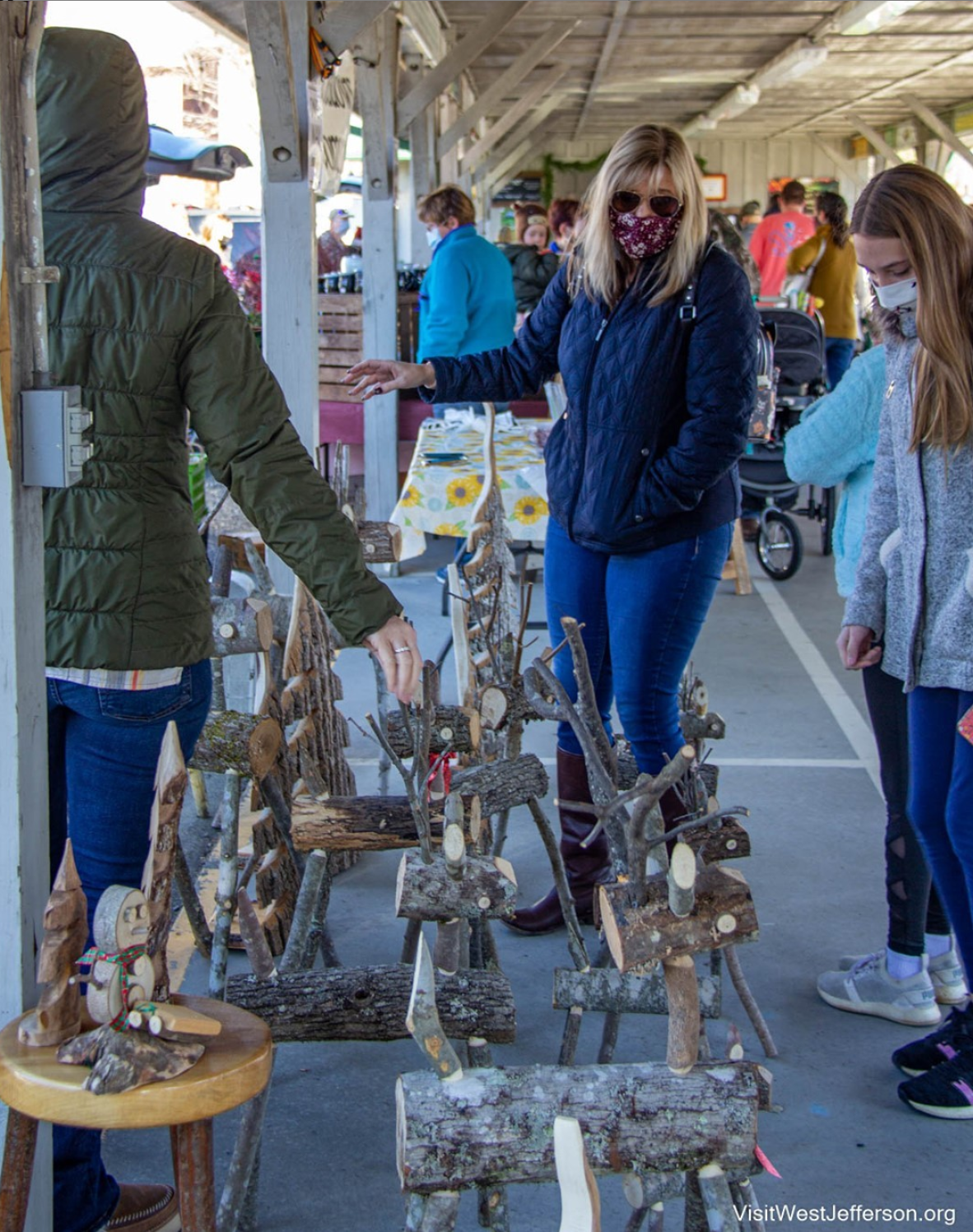 NCDOT studied the outcomes of the project and reported consistent travel times for vehicle traffic across the old and new street configurations, but saw a 24-percent decrease in vehicle crashes and a 53-percent reduction in vehicle-related injury. 
Local leaders specifically credit the slower traffic and improved pedestrian environment with bringing 10 new businesses, 55 new jobs and $500,000 worth of investment to their downtown. Jefferson Ave is a prime example of the wide range of interconnected benefits a pedestrian-focused streetscape project can yield. 
20th Street North is Birmingham's main street. It should be an inviting place for people from all over the city to enjoy. Investment in Birmingham's 20th Street North will help the city put its best foot forward on a global scale for the World Games, while also providing economic, safety, and aesthetic benefits to Birmingham residents far into the future. 
News
Filed Under: Downtown Birmingham, Front Page, Residential, Yaysayers

Meet Lauren and Marina Moore! These sisters have lived at The Watts residents for the past two years. Learn why the Moores choose to live downtown rather than stay in the suburbs.

Filed Under: Downtown Birmingham, Front Page, Get Involved, Yaysayers

Some may recall the Enchanted Forest at the Pizitz or the Christmas light display on 20th street; Birmingham has a rich history and continues to create new traditions. As we take you through a deep dive into the historic holiday seasons, Birmingham is continuing to change to be a more inclusive and vibrant city.

Filed Under: Downtown Birmingham, Front Page, Get Involved, Small Business, Yaysayers

Shopping locally has never been so easy! You can support small businesses at our Holiday Magic Market this Friday from 4 – 8 pm. The market will be conveniently located on 20th Street between 2nd and 4th Avenue North. There will be over 15 vendors and a LIVE on 20th street performance!
Related News
Filed Under: Downtown Birmingham, Family Friendly, Front Page, Get Involved, Small Business, Yaysayers

With summer just around the corner, kids will soon be out of school and insisting on getting out of the house. Luckily, Downtown Birmingham has an abundance of family-friendly activities that will keep your kiddos entertained and create lifelong memories.

We know taking kids out for extended periods can be challenging; that's why we have curated a list of experiences designed to be enjoyable within a manageable 3 – 4 hour timeframe. This way, both children and parents can make the most of their time without feeling overwhelmed or exhausted. These four experiences include lunch options and are tailored to different ages and personalities.

Filed Under: Downtown Birmingham, Front Page, Get Involved, REV Team, Yaysayers

Meet Michael Symes, the new City Center District Manager for the Business Improvement District (BID). As a long-time resident of Birmingham, Michael brings a wealth of knowledge and experience to the role, having been an active member of the community since graduating from the University of Alabama. In this article, we will explore Michael's journey and learn about his "accidental roots" in the city, as well as his passion for working with the Business Improvement District (BID) of the Magic City. Follow along  as we get to know the person behind the job title and uncover the unique perspective he brings to the role.

Filed Under: Front Page, Get Involved, Historic Preservation, Residential

President and CEO of REV Birmingham David Fleming writes about the importance of historic preservation and highlights the advocacy efforts that saved the French Quarter in New Orleans and the Forest Park neighborhood in Birmingham. The article concludes with a call to action, urging for new leaders and the implementation of various strategies to protect and celebrate Birmingham's historic buildings and places.