The term "adaptive reuse" is like music to our ears—and there's a new tune in The Switch.   
Biso Collective, a venture between Birmingham entrepreneur Dave Gray and EBSCO Industries that will acquire and build Software-as-a-Service (SaaS) companies, has nearly completed its headquarters on 1st Avenue North. Gray invited the REV team to tour the space—and you don't say no to a tour of a 1926 railroad building turned tech company paradise. 
But first, a brief history lesson: The whole Switch district's beginnings were grounded in the railroad. The 14th Street Switchyard used to anchor the area around Innovation Depot. Many of the older buildings in the area have odd shapes or interesting entrances that give clues to where rails once were.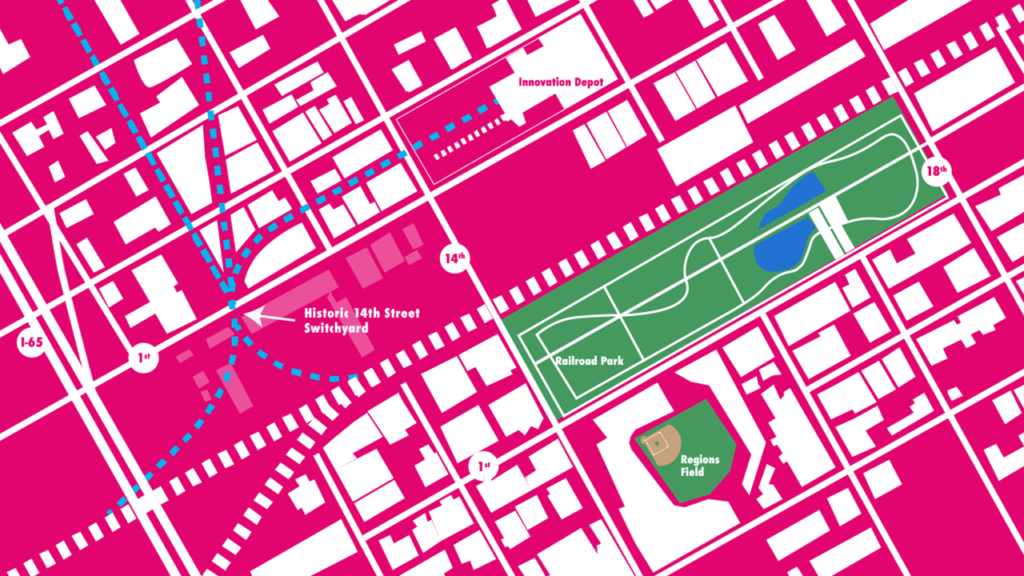 As we say on theswitchbham.com, where trains once drove, information now flows. Today, The Switch is an up-and-coming district where innovation, technology and entrepreneurial dreams are quickly growing into a critical mass. 
Now, back to Biso Collective's new home. The building has about 10,000 square feet of interior space, as well as nearly 1,000 square feet of covered outdoor space and a 800-square-foot outdoor courtyard. It also has onsite parking for more than 30 cars.  
Originally another railroad-centric building, their main entrance actually faces the tracks rather than 1st Avenue – and there were even tracks in what is now the back parking lot. The building was built in 1926 as a central vault for Tennessee Coal Iron & Railroad Co., which later merged with U.S. Steel.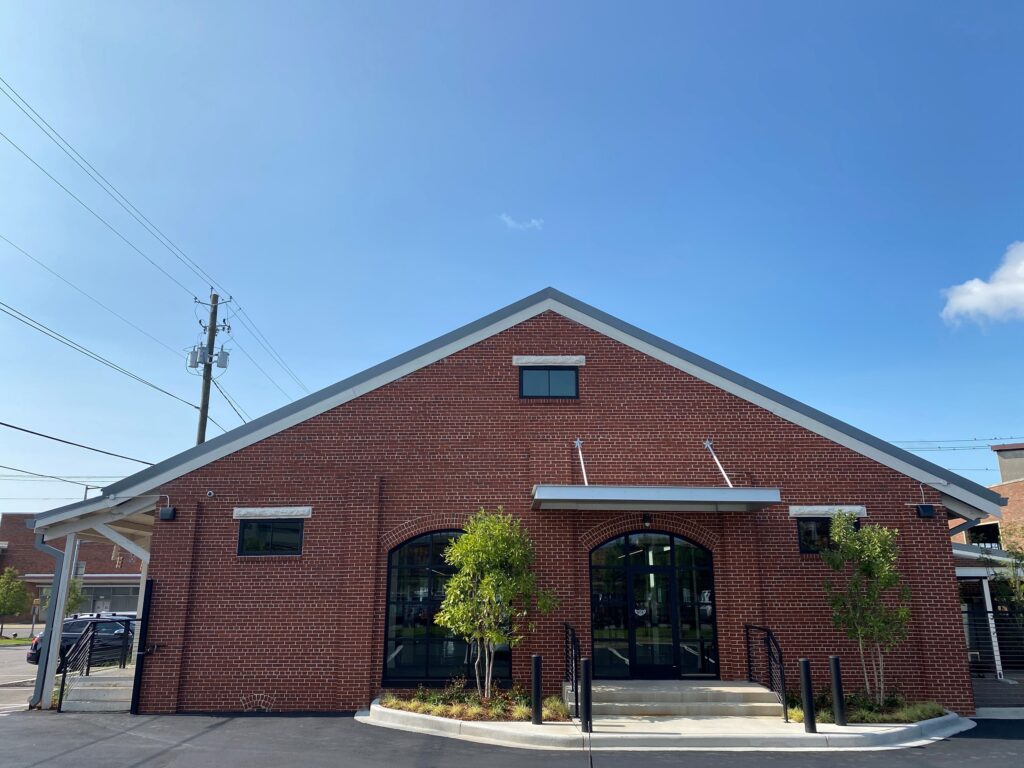 The Biso team preserved or reused as many historic elements from the building as they could. Can you believe warehouse ceilings used to look like this? The Biso team restored this industrial treasure.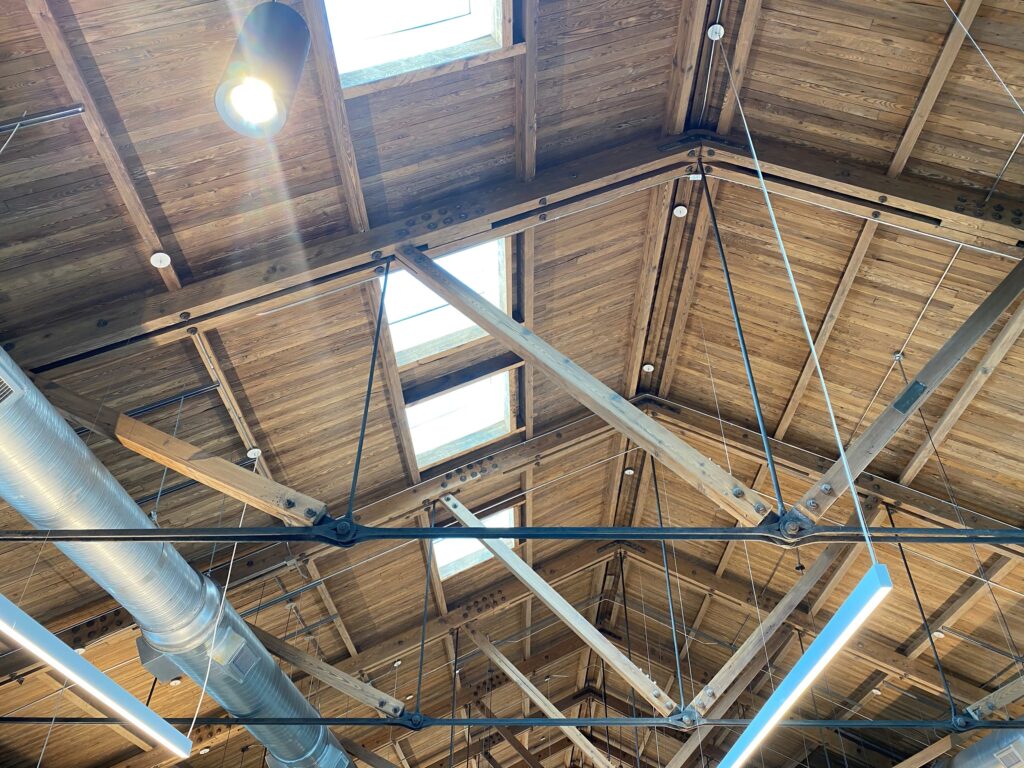 These original wooden doors now line the entry. Four of these giant doors would have been the main cargo entrance from the railroad tracks.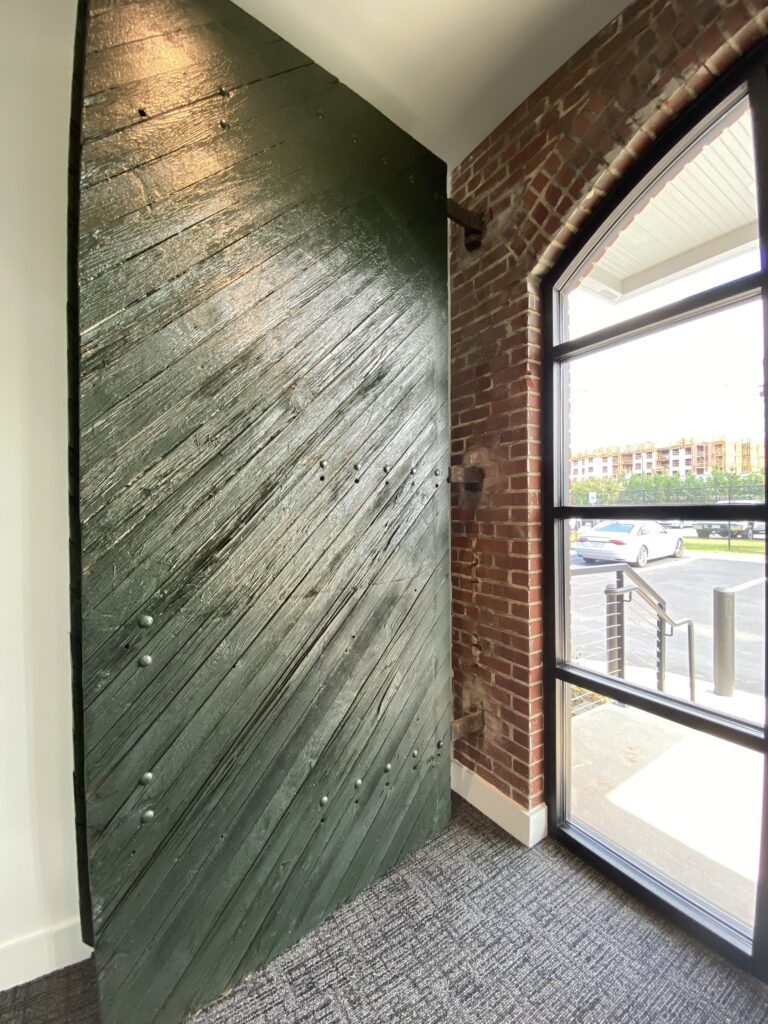 And some of the wood reclaimed from the floors is used as shelving and decorative elements throughout the building.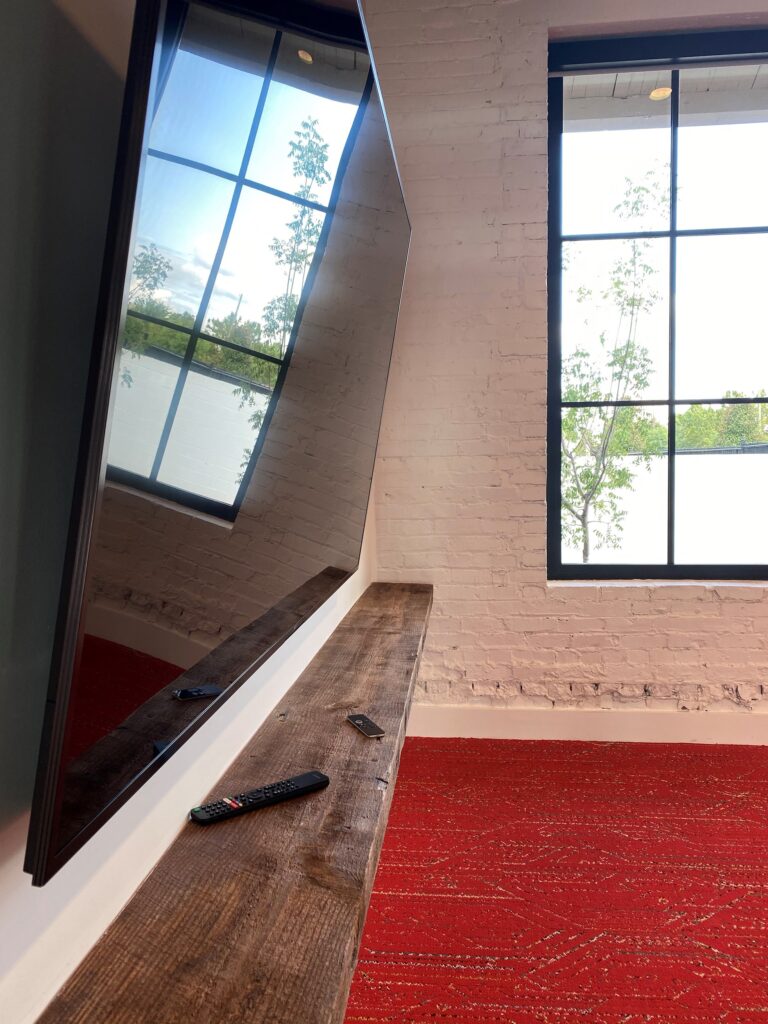 While this next one's not a historic element, it's a great example of how thoughtful the Biso team has been with the whole project. Biso – derived from the first two letters in Birmingham and software – is repeatedly spelled out in binary code in the kitchen island tile, with colors representing the 1s and 0s of the numeric language that is a staple in the computing world. (Fun fact: Biso translates to 01100010 01101001 01110011 01101111 – say that three times fast!)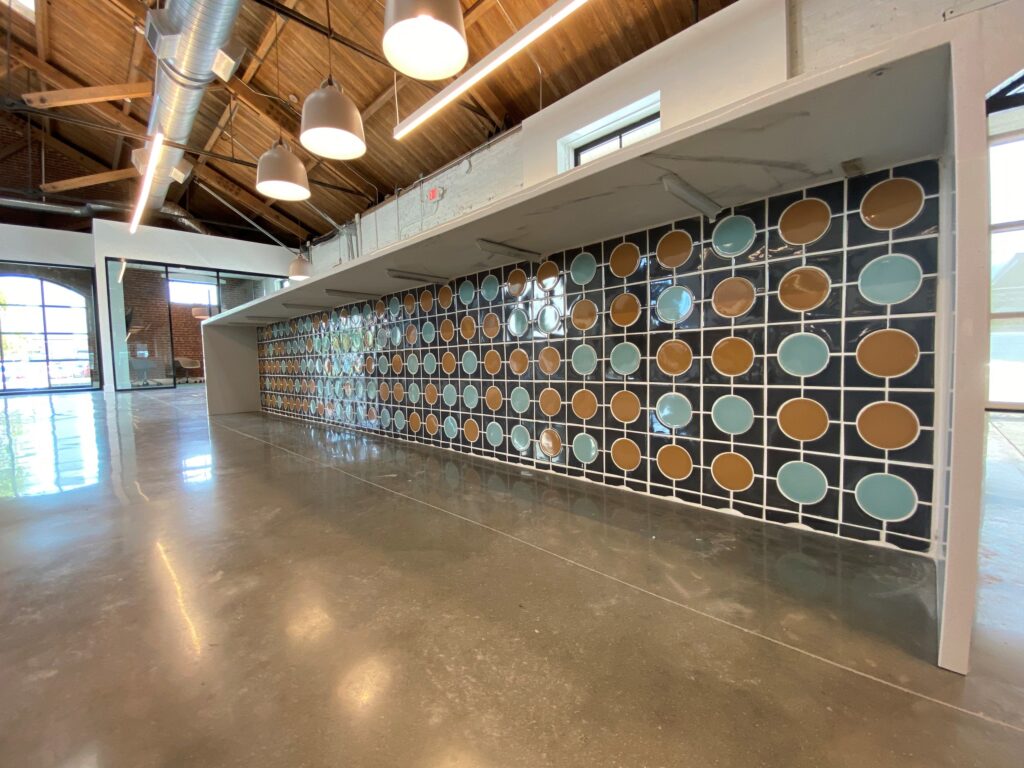 Speaking of color, the artists behind Bendy Knees added their vibrant flair to the space, brightening the mood with every turn of a corner!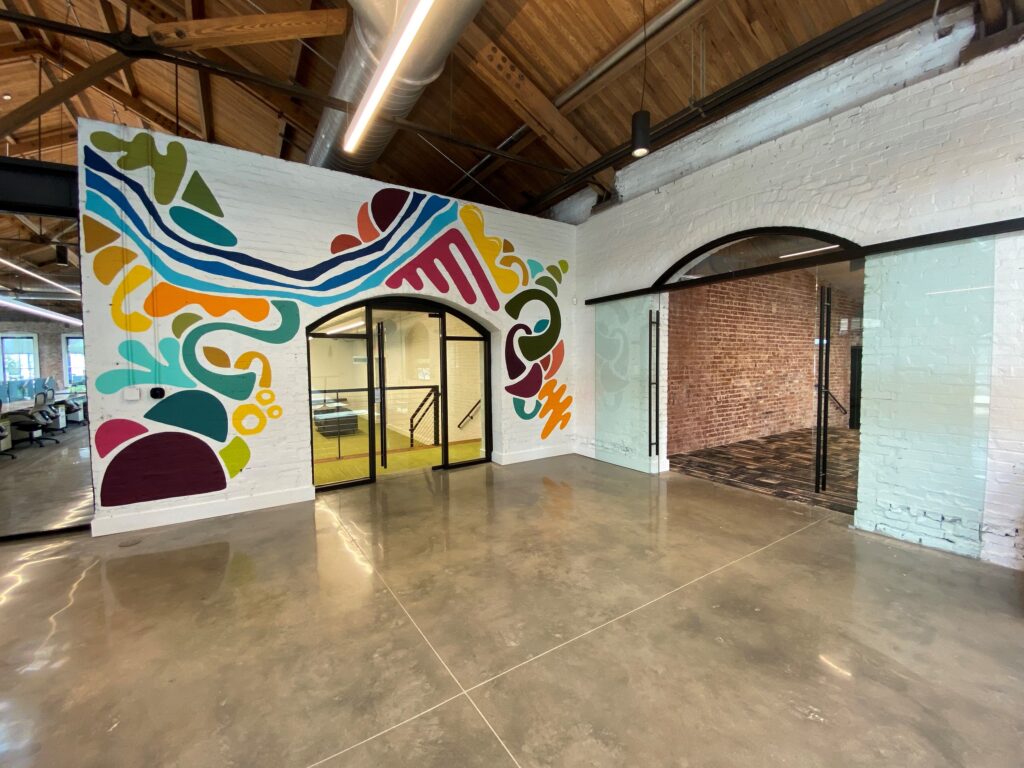 And of course, it's not just cool to look at; actual work happens there too. There are 36 workstations in the largest room and 16 in a smaller room, plus lots more meeting/common space throughout and just outside the building. The space was designed by CCR Architecture & Interiors and brought to life by Murray Building Co.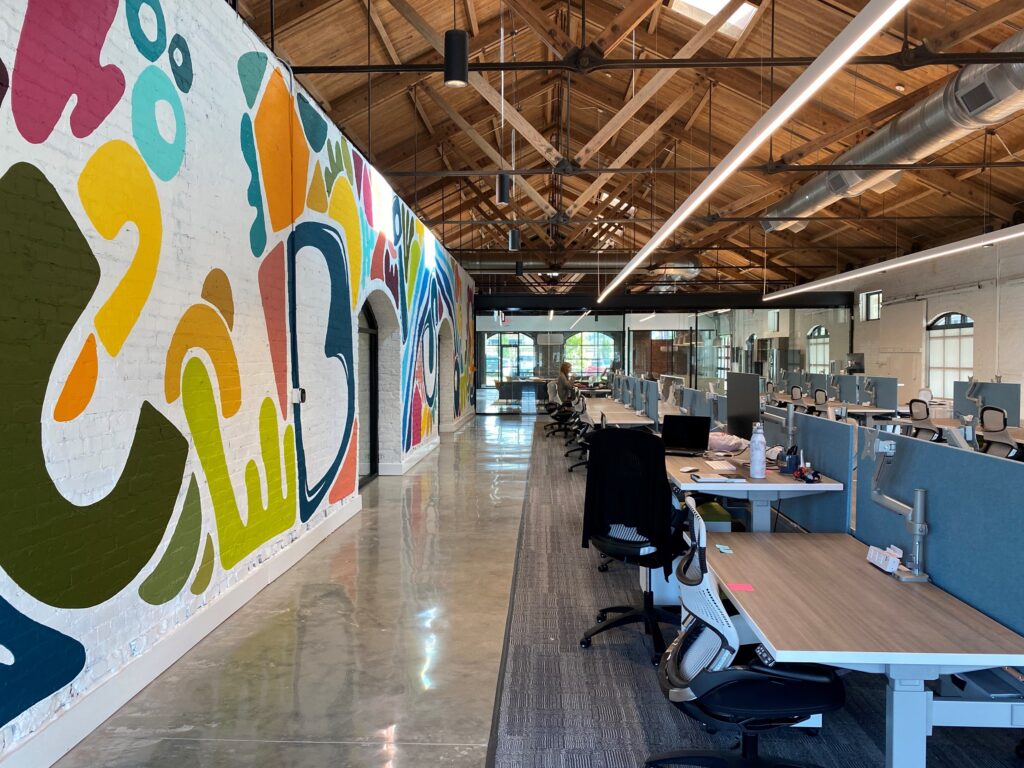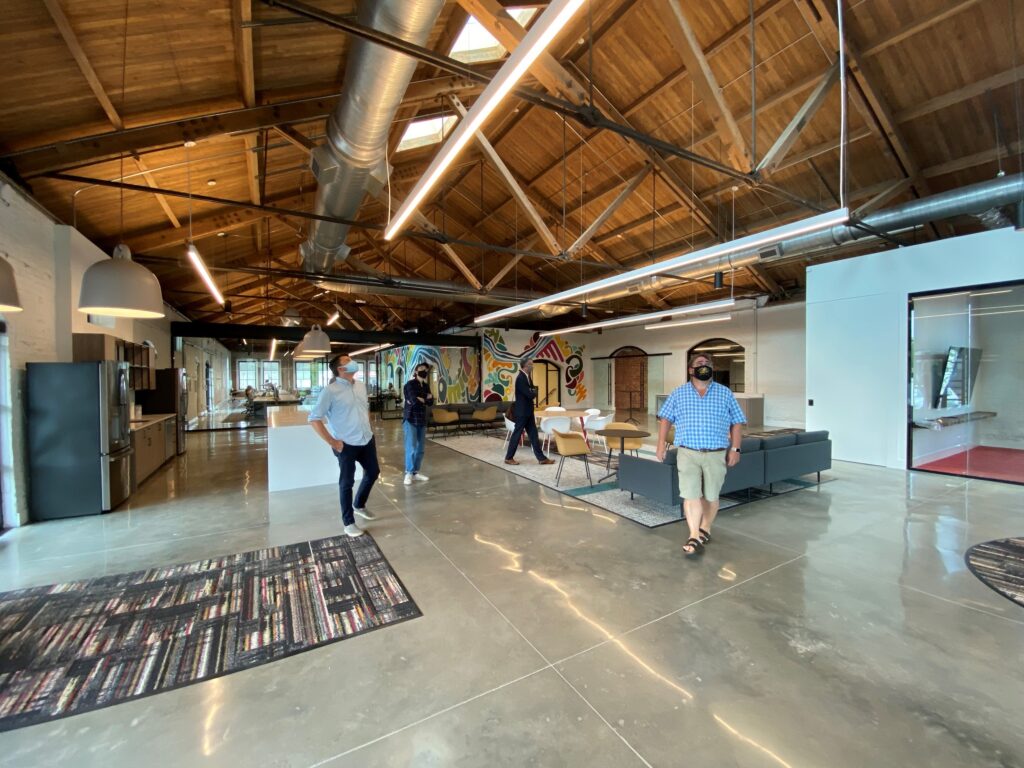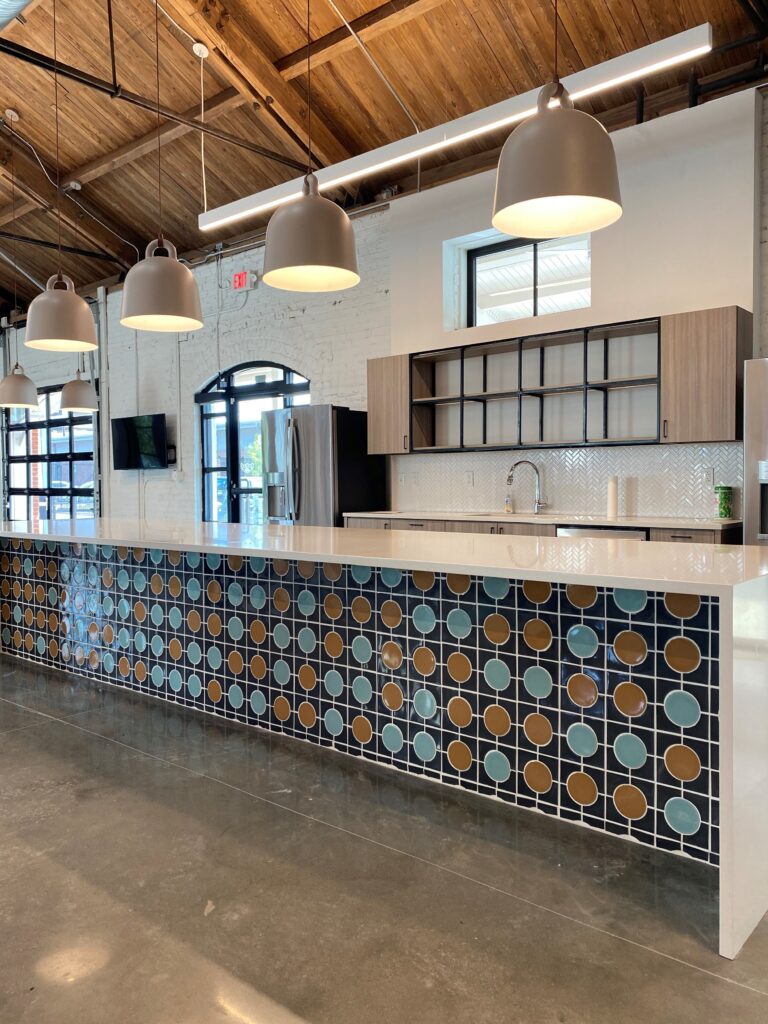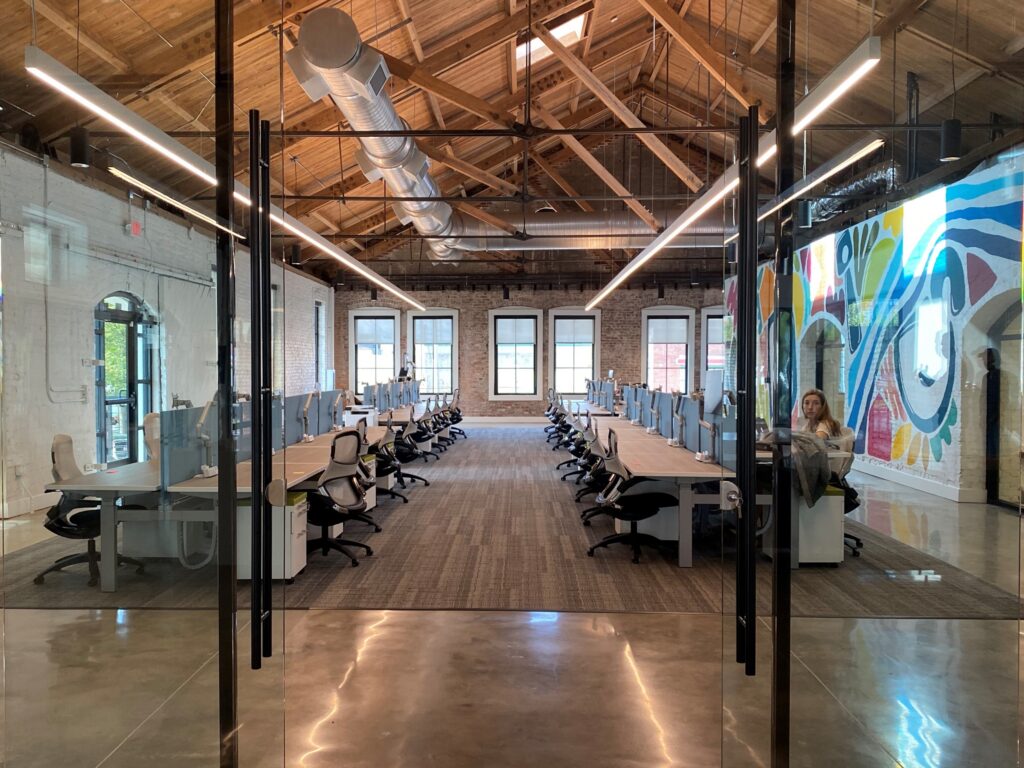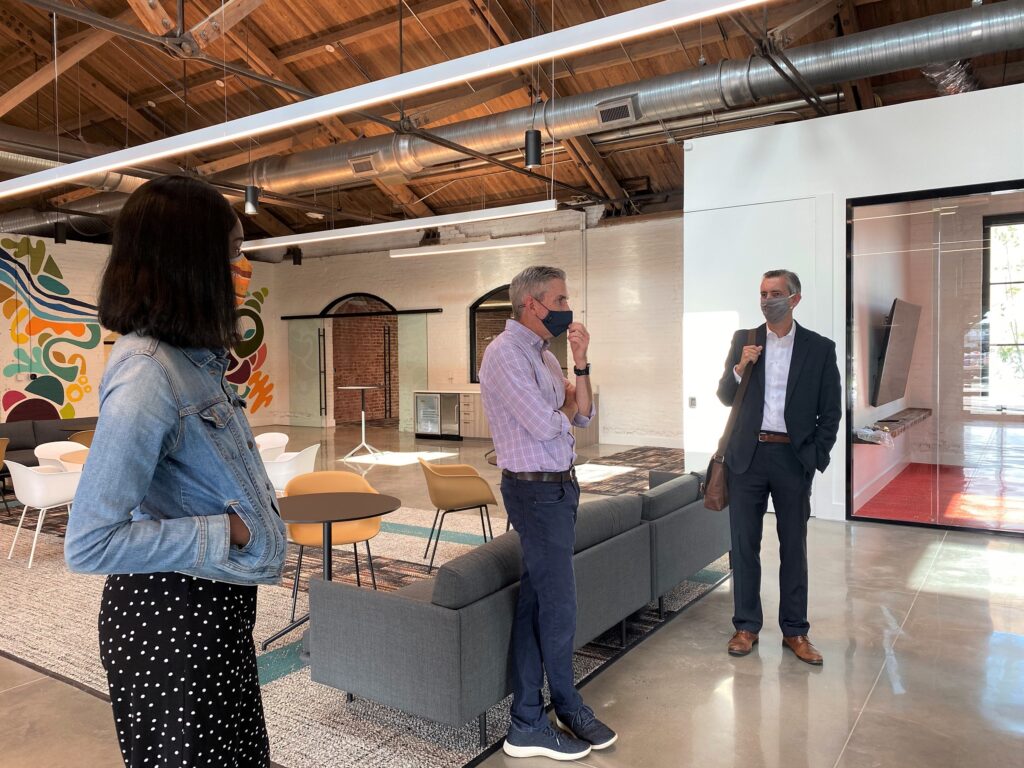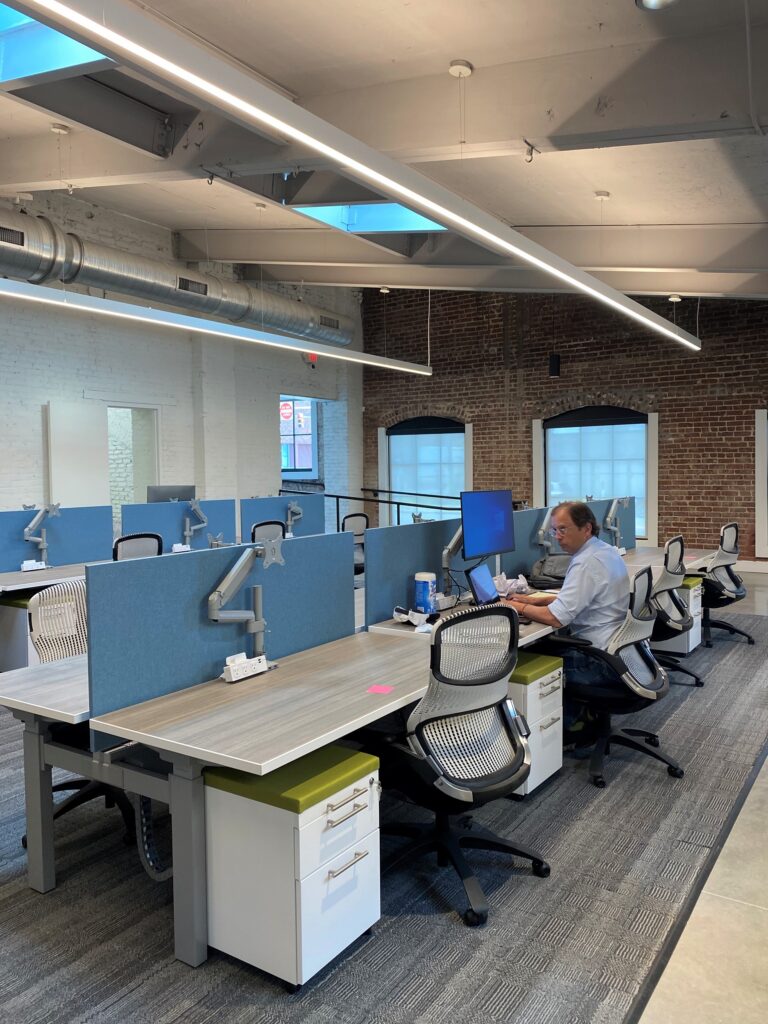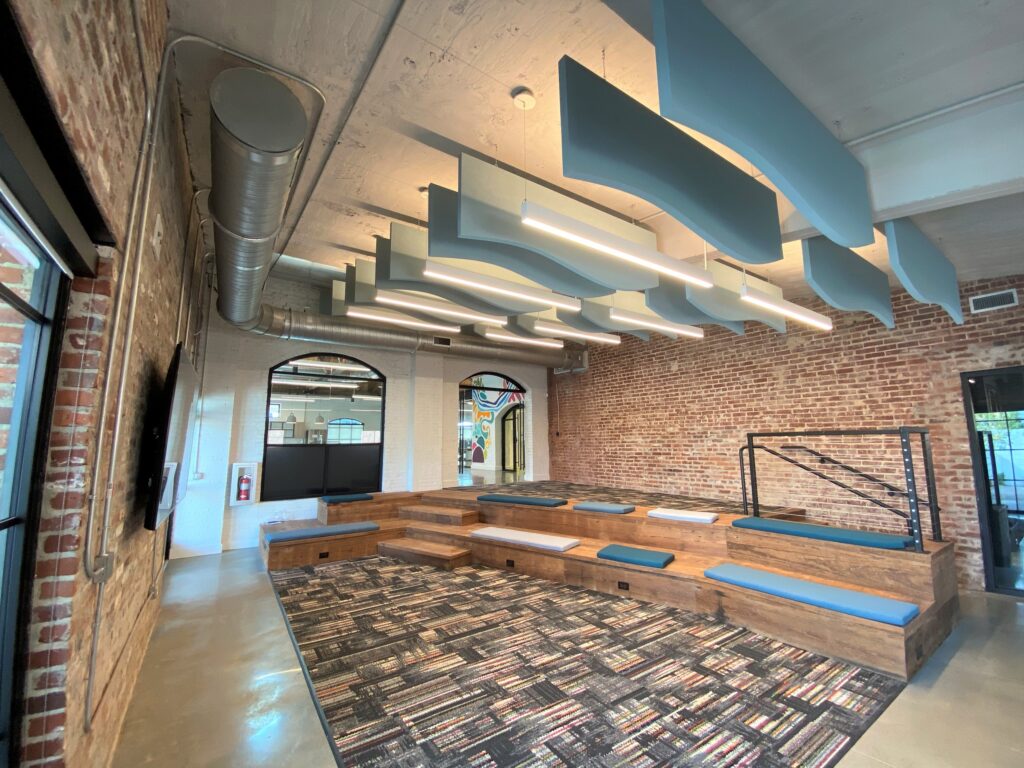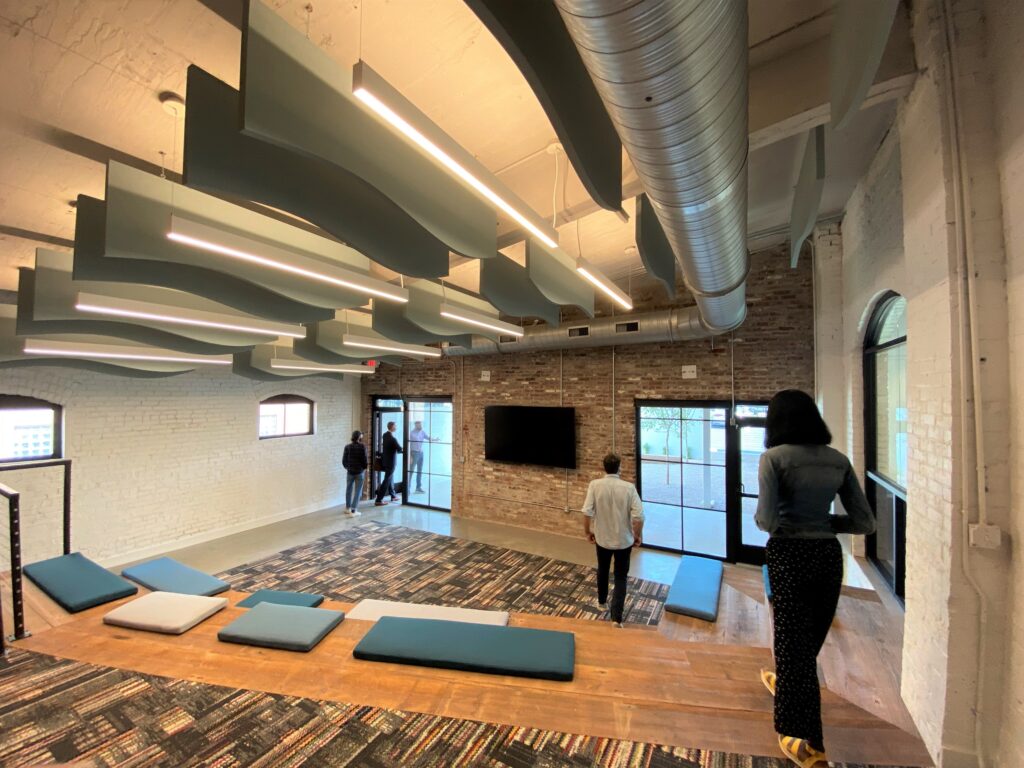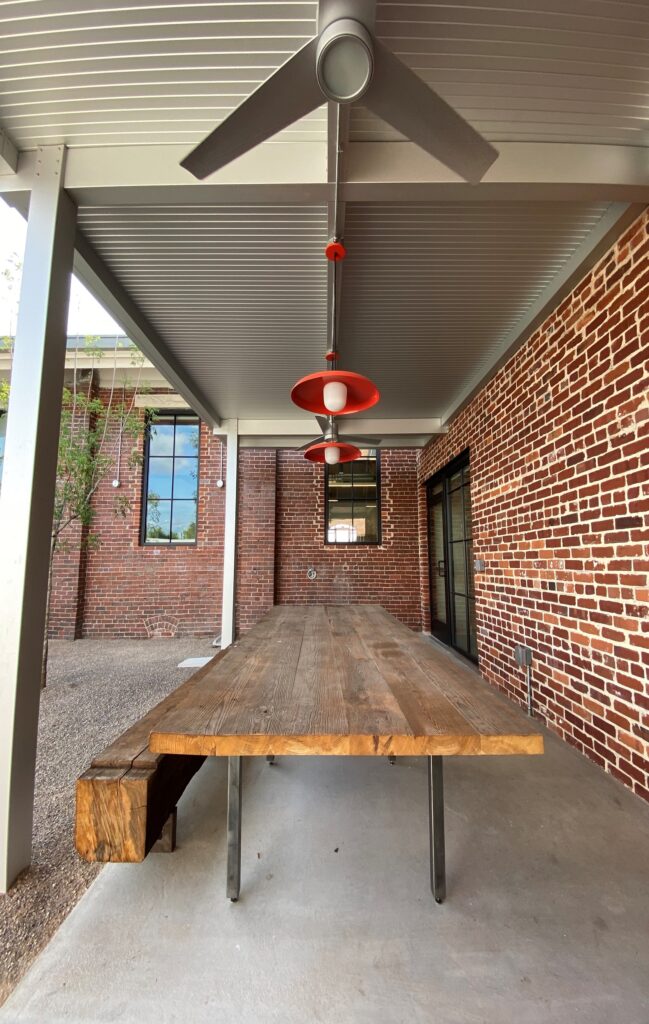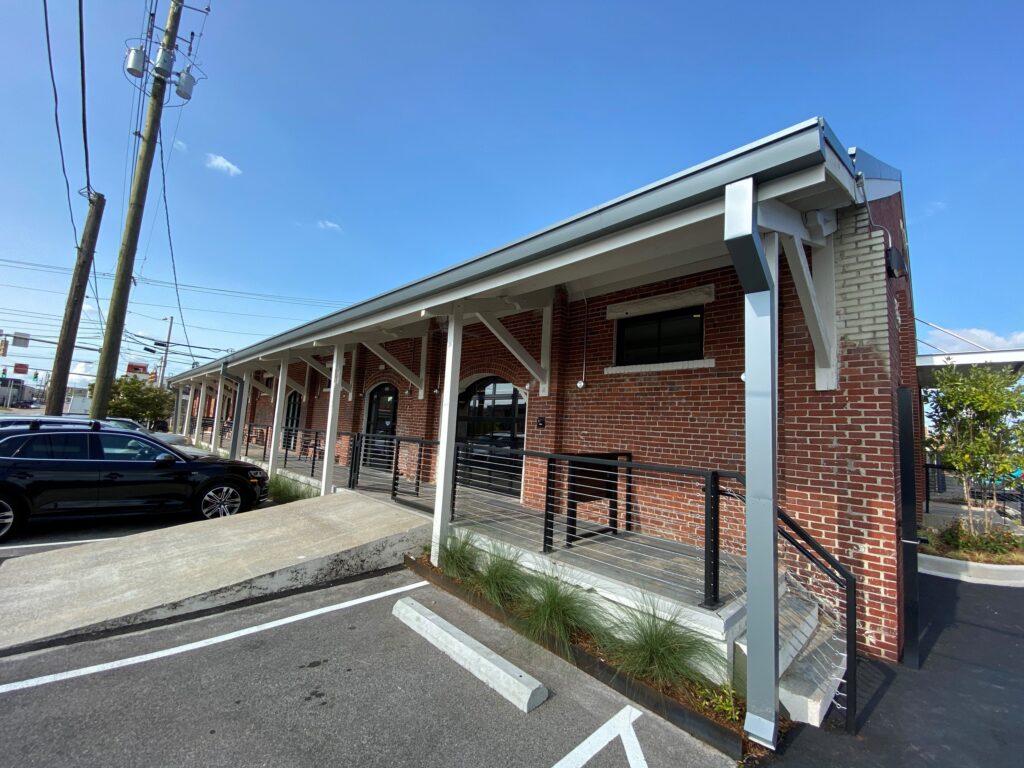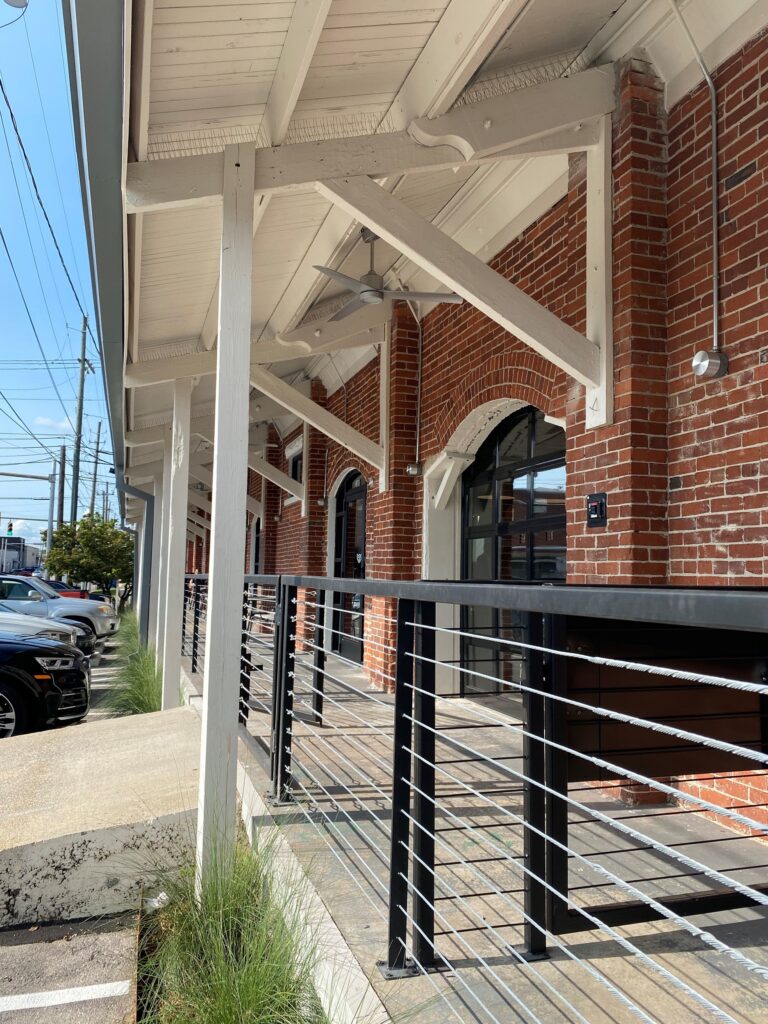 Related News
Filed Under: Downtown Birmingham, Front Page, Uncategorized

We've talked about sports, but downtown has so much more to offer! Downtown Birmingham has so many experiences in store for you, which can also turn into life-long memories. And lucky for you, we've created a tool to make all that exploring so much easier!

Filed Under: Birmingham Food & Drink, Front Page, Get Involved

Ever host an event where you ordered way too much food and end up with more leftovers than you can even fathom? We've been there too – until we learned about Magic City Harvest! Magic City Harvest is an organization working towards ending food waste & hunger in the Magic City. They acquire perishable food from schools, wholesale food distributors, restaurants, caterers, churches, event venues and grocery stores to donate to 30 community partners on the frontlines feeding the city's hungry neighbors.

Filed Under: Downtown Birmingham, Front Page, Potential-Proving

We are approaching the finish line for the 20th Street Refresh, which calls for a celebration – and you're invited! The City Center Business Improvement District (BID), funded by downtown property owners, is partnering with the City of Birmingham and REV Birmingham to celebrate a refreshed Birmingham Green. Come join the party on May 20th from 4 to 8 p.m (with a special celebration happening at 6 p.m.)!