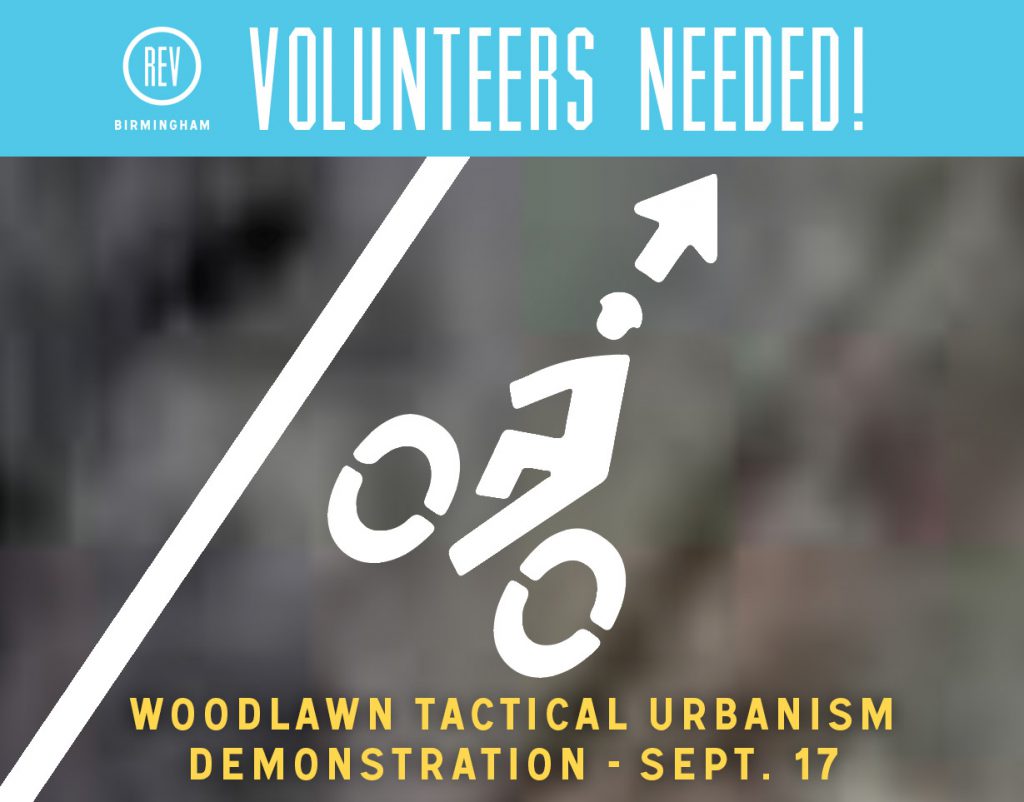 At the June Woodlawn Street Market, REV's Catalytic Development team shared designs for street improvements to 1st Ave S from 54th to 56th streets and asked which the community preferred. Now its time to test one of those designs.
If you have an interest in helping make Birmingham a more bikeable, walkable city, REV Birmingham is looking for volunteers to help install a tactical urbanism demonstration in the 5400-5600 blocks of 1st Avenue South in Woodlawn. We'll use tape and temporary paint to lay out bike lanes and parallel parking and reduce travel lanes from four lanes to two. Then we'll measure the impact and share the data with the designers who have been contracted by the City of Birmingham to create the final design.
To sign up for a volunteer role, go to our SignUp page.
Related News
Filed Under: Downtown Birmingham, Front Page, Uncategorized

Plywood surrounding businesses and buildings is the opposite of what most people picture when they think of a thriving downtown, but, somehow, Birmingham managed to take an uncertain moment and make it magical.