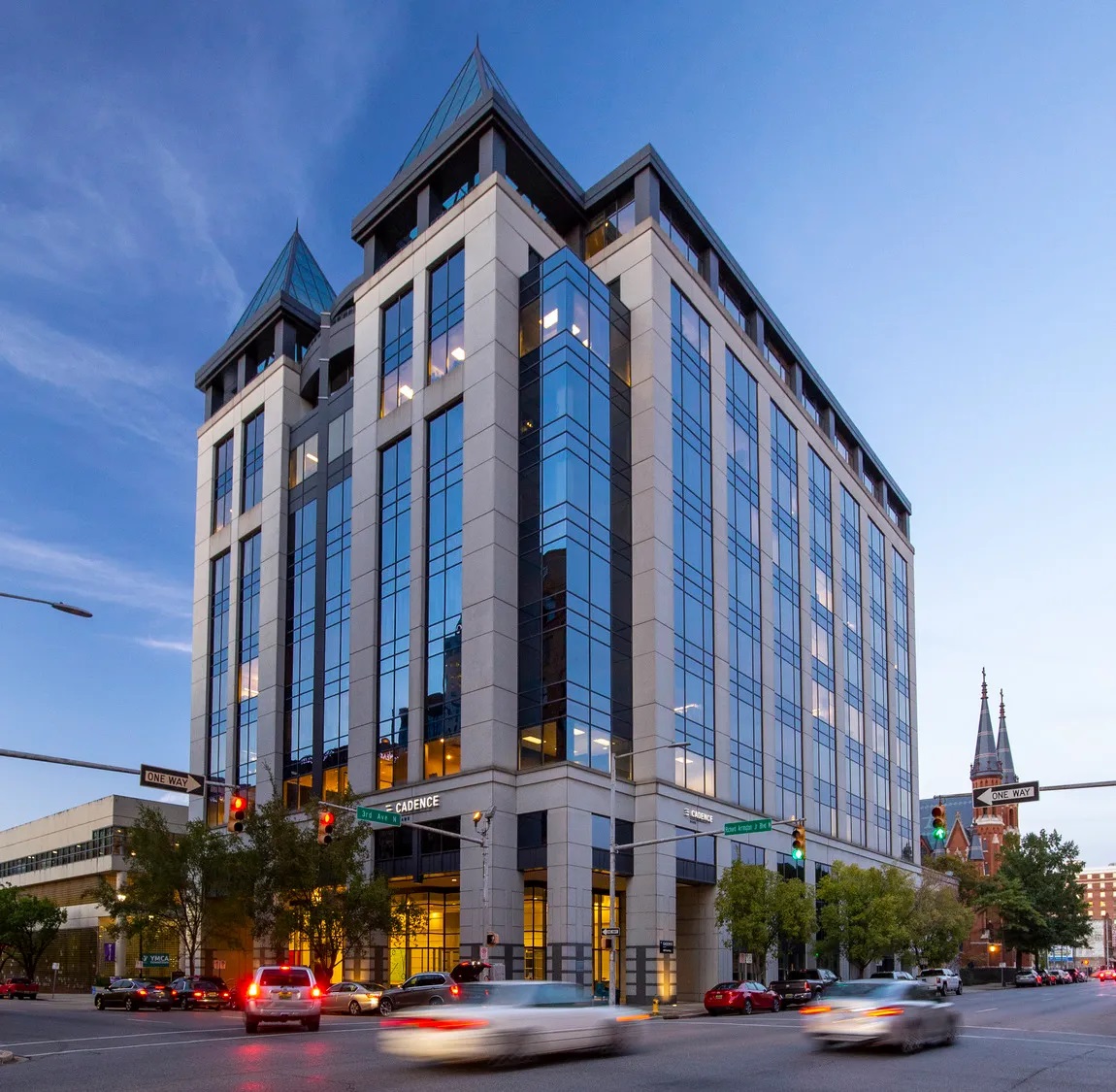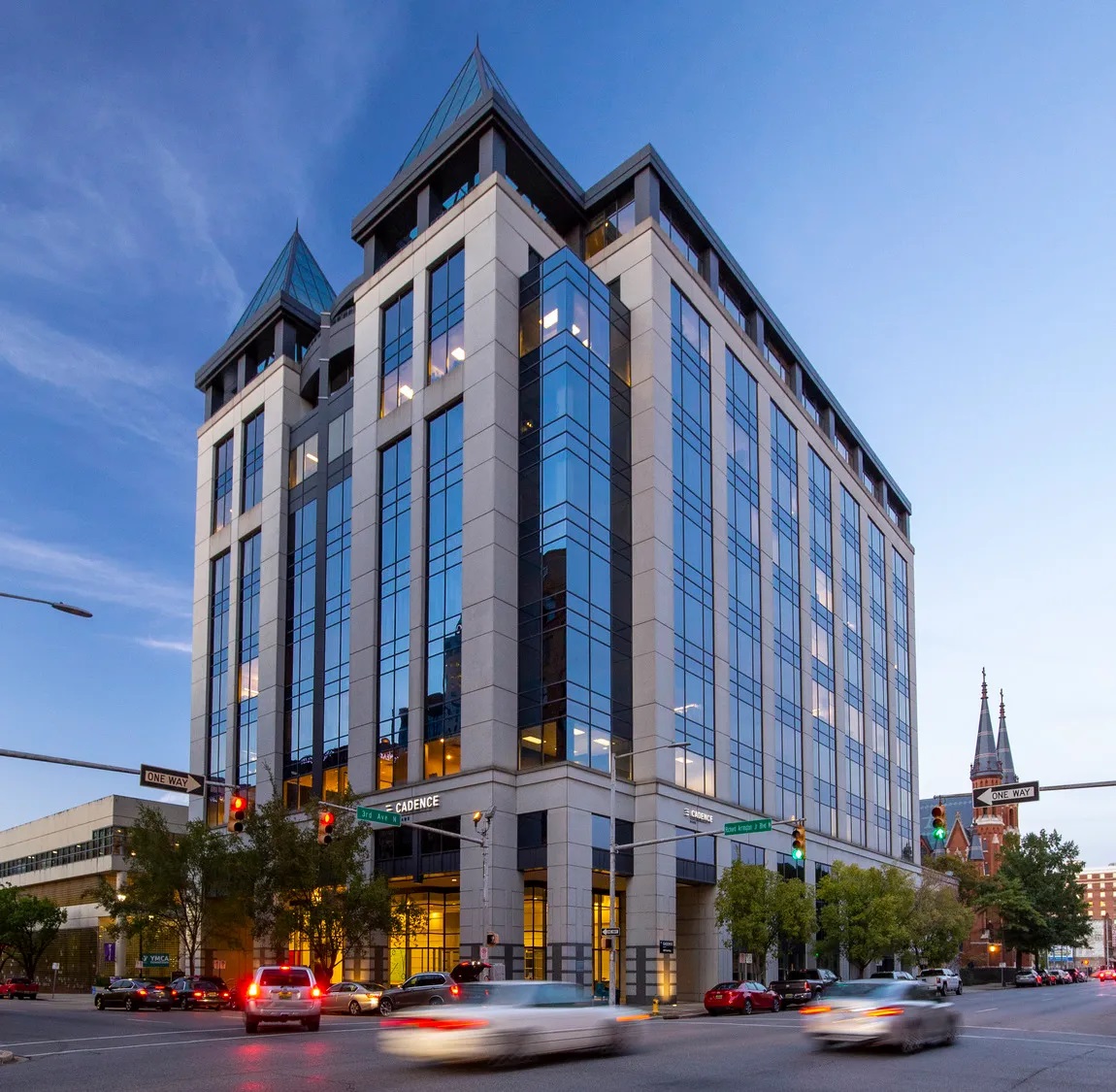 Earlier this month, the Concord Center gathered its original team of developers, contractors, and architects to open a time capsule that was buried 20 years ago when the building first opened its doors. The time capsule contained a variety of memorabilia which dated back to the early 2000s. The Concord Center, which opened in 2002 as a new office building in Downtown Birmingham, was a pivotal development in sustaining offices and employment downtown over the last two decades. Want to learn more about why exactly this building is so significant to the history of Birmingham? Keep reading to find out! 
A commitment to downtown employment
It was the first of two new major office building additions that opened in 2002, the second being One Federal Place. Concord Center represented a fresh commitment to downtown for offices and ushered in a new era of Class A offices when many were still not fully believing in downtown Birmingham's future! It paved the way for other employers to move their offices downtown by showcasing the potential that lives in the heart of our city.  
Adding vibrancy to the city
Parking lots can often dull the life and vibrancy that lie within a city.  When the original building on this site, the Jefferson County Courthouse, relocated to its current home the building was demolished.  It had been a parking lot since 1937 and the Concord Center filled a gaping hole in the streetscape of downtown.  It showed us the value of finding vacant sites for new construction and not demolishing historic buildings to make way, proving that the two can live together.   
Created through daring problem solving
Brookmont Realty, the developer of the Concord Center, alongside architects Williams Blackstock and builder Bill Harbert International, worked with Operation New Birmingham (now known as REV Birmingham), the City of Birmingham and the YMCA to make this development possible. The YMCA owned and needed the parking lot, but the combination of city incentives and creative deal making provided the YMCA replacement parking and enabled the new building to fill in the downtown skyline!  
Modern Design respects history
The Jefferson County Courthouse that was original to the site was a Richardsonian Romanesque style building with a massive 180-foot-tall domed clock tower.  It was one of the largest and most distinctive structures in Birmingham for many years. Williams Blackstock's design of Concord Center features a pair of twin pyramids rising above the western roof line. These 37-foot-tall pyramids pay homage to similar structures that once adorned the 1889 courthouse! 
Related News
Filed Under: Filling Vacant Spaces, Front Page, Get Involved, Small Business

In less than a year after arriving in the United States, the Vyshyvanyuk family, who recently fled from Ukraine, is now launching NiEl' Bridal Atelier, a custom wedding dress and alterations business in Forest Park. Olena and Mykola Vyshyvanyuk, along with their three children – Viktoriia Vyshyvanyuk, Eva Vyshyvanyuk, and Loanna Vyshyvanyuk – made the courageous decision to leave Ukraine on November 7, 2022. This family's inspiring story serves as a testament to the boundless opportunities that small businesses can achieve in Birmingham.

Filed Under: Business-Proving, Downtown Birmingham, Filling Vacant Spaces, Front Page, Small Business

Are you a startup looking for a foot in the door? Did you know we have an accelerator program that helps founders begin their entrepreneurial journey right here in the Switch district? TechStars is a dynamic three-month program that empowers entrepreneurs in their quest to discover product-market fit, gain traction, and access both capital and global mentorship. Operating in more than 30 cities worldwide, Techstars added Birmingham as a host for their energy-focused cohort.