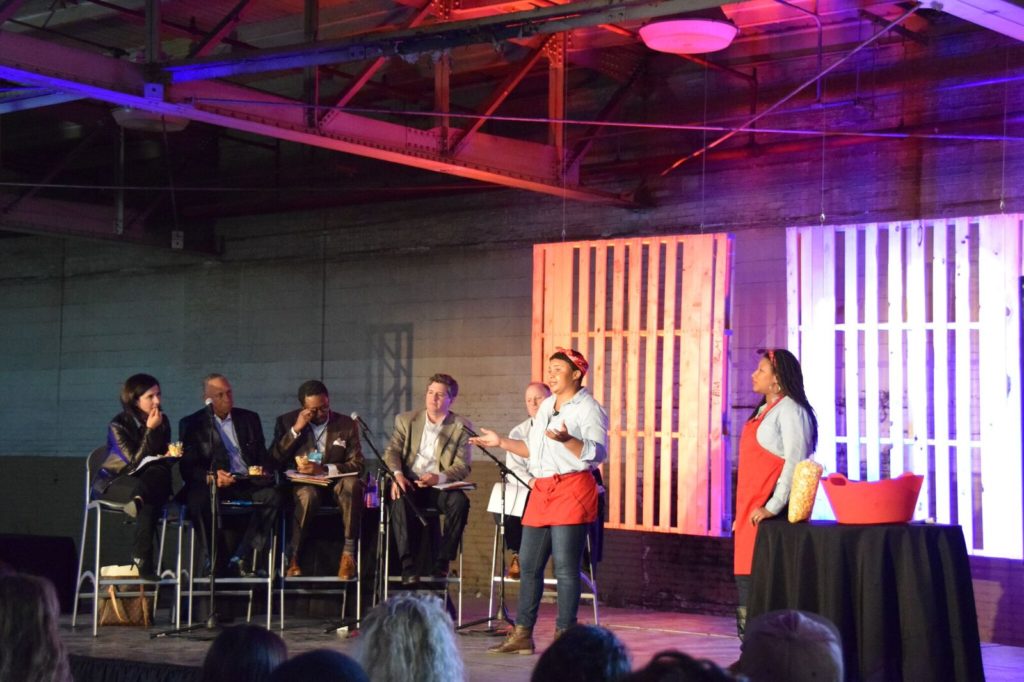 The application deadline for 2019 Big Pitch finalists is just a few weeks away and it's time to talk about video. 
One of the application requirements is a short video that communicates your brand story, your vision and your capital needs.  
Applications for 2019 Big Pitch finalists are due Aug. 30.
Does that sound slightly intimidating? Not sure where to start? Don't worry! There's still time to create a meaningful video in a snap. 
Here are some examples of great videos from past finalists: 
Beehive Baking Co.
What we like about it: The folks are Beehive used reasonably priced software to make a polished video that connected to REV's mission. They also used plenty of photos to make sure that viewers knew exactly what they're selling.  
R&M Convenience Store 
What we like about it: This video concisely presents the problem that the store hopes to solve and communicates the solution. It also strongly relays a human connection.  
Square One Goods Co.  
What we like about it: This fun video conveys a sense of place. It also communicates the store's journey—how it started and where it's headed.  
Scribes the Growlery 
What we like about it: It's creative! There is clear communication of what's being offered in terms of mentorship and workshops.  
Ghost Train Brewing
What we like about it: It's clear on the brewery's mission. This video also proves that it doesn't take a big budget to convey your message.   
Still not convinced that you can create a great video for your application? Here are a few tips:
Be intentional, but don't overthink it. Don't tell us more than we need to know. 
Connect with the reviewers. Don't be afraid to be human on camera.  
Be creative and have fun! It shows.  
Connect your goals to our mission but remain true to your business growth goals.  
Communicate how money from The Big Pitch will take your business to the next level. 
Good luck!  
Related News
Filed Under: Downtown Birmingham, Front Page, Uncategorized

We've talked about sports, but downtown has so much more to offer! Downtown Birmingham has so many experiences in store for you, which can also turn into life-long memories. And lucky for you, we've created a tool to make all that exploring so much easier!

Filed Under: Birmingham Food & Drink, Front Page, Get Involved

Ever host an event where you ordered way too much food and end up with more leftovers than you can even fathom? We've been there too – until we learned about Magic City Harvest! Magic City Harvest is an organization working towards ending food waste & hunger in the Magic City. They acquire perishable food from schools, wholesale food distributors, restaurants, caterers, churches, event venues and grocery stores to donate to 30 community partners on the frontlines feeding the city's hungry neighbors.

Filed Under: Downtown Birmingham, Front Page, Potential-Proving

We are approaching the finish line for the 20th Street Refresh, which calls for a celebration – and you're invited! The City Center Business Improvement District (BID), funded by downtown property owners, is partnering with the City of Birmingham and REV Birmingham to celebrate a refreshed Birmingham Green. Come join the party on May 20th from 4 to 8 p.m (with a special celebration happening at 6 p.m.)!