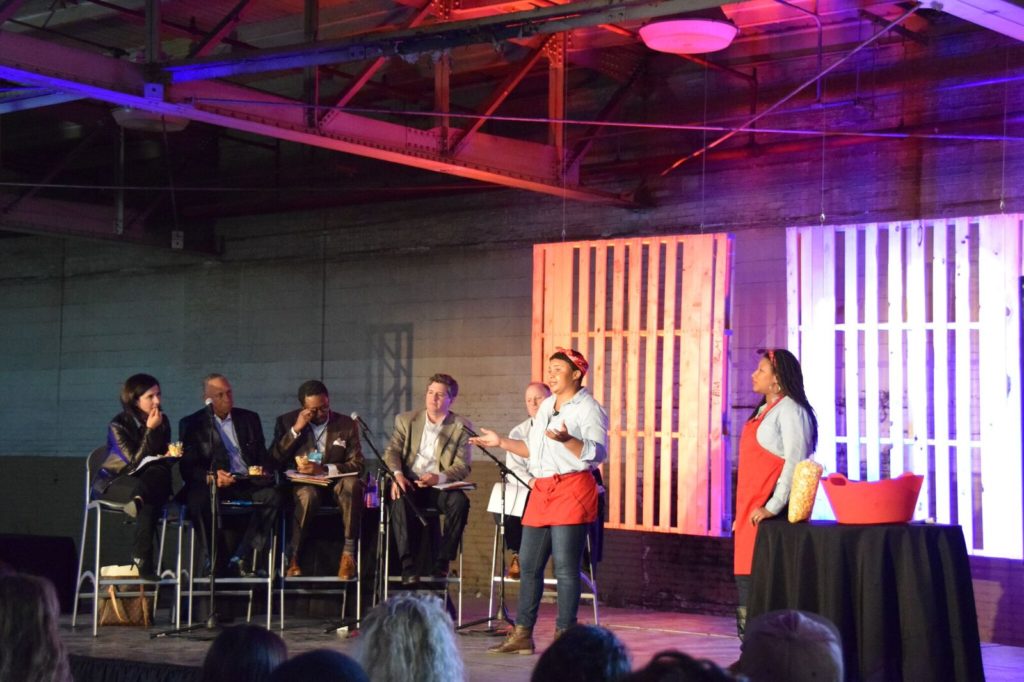 The application deadline for 2019 Big Pitch finalists is just a few weeks away and it's time to talk about video. 
One of the application requirements is a short video that communicates your brand story, your vision and your capital needs.  
Applications for 2019 Big Pitch finalists are due Aug. 30.
Does that sound slightly intimidating? Not sure where to start? Don't worry! There's still time to create a meaningful video in a snap. 
Here are some examples of great videos from past finalists: 
Beehive Baking Co.
What we like about it: The folks are Beehive used reasonably priced software to make a polished video that connected to REV's mission. They also used plenty of photos to make sure that viewers knew exactly what they're selling.  
R&M Convenience Store 
What we like about it: This video concisely presents the problem that the store hopes to solve and communicates the solution. It also strongly relays a human connection.  
Square One Goods Co.  
What we like about it: This fun video conveys a sense of place. It also communicates the store's journey—how it started and where it's headed.  
Scribes the Growlery 
What we like about it: It's creative! There is clear communication of what's being offered in terms of mentorship and workshops.  
Ghost Train Brewing
What we like about it: It's clear on the brewery's mission. This video also proves that it doesn't take a big budget to convey your message.   
Still not convinced that you can create a great video for your application? Here are a few tips:
Be intentional, but don't overthink it. Don't tell us more than we need to know. 
Connect with the reviewers. Don't be afraid to be human on camera.  
Be creative and have fun! It shows.  
Connect your goals to our mission but remain true to your business growth goals.  
Communicate how money from The Big Pitch will take your business to the next level. 
Good luck!  
Related News
Filed Under: Events, Front Page

It's officially spooky season and the Innovation Depot is wasting no time getting into the Halloween spirit! They are hosting their first ever "Tech or Treat" event on Thursday, October 28 from 3:30 to 6:00 p.m. The event is free and open to the public – what better way to kick off Hallo-weekend?!

Filed Under: Downtown Birmingham, Front Page, Yaysayers

Downtown Birmingham is full of beautiful buildings, both new and old! A good portion of those buildings consist of churches, and while many of them are beautiful to look at, they also have a rich history that often gets overlooked.