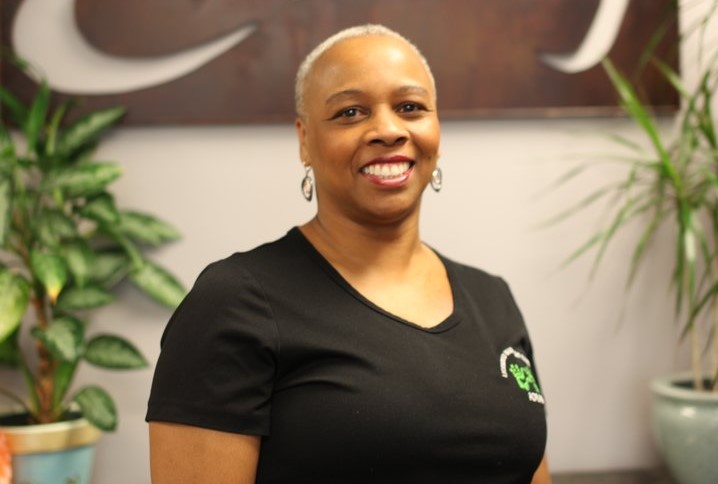 So, what does it take to be one of Birmingham's next big things?
Five finalists hope to find out as they compete in The Big Pitch presented by PNC next weekend. Organized annually by REV Birmingham, The Big Pitch is a Shark Tank-style competition designed to provide technical assistance, mentoring, exposure and capital to Birmingham's up-and-coming lifestyle and creative entrepreneurs.
REV caught up with one of the five finalists ahead of the competition.
Q: Describe your business/service. 
A: My business is Relaxation Room. The Relaxation Room is designed for the corporate worker who may have limited time and resources but are in great need of a little self-care. Being centrally located in the Business District allows that person to use 15 to 30 minutes of their day, to de-stress and get relief from aches and pains. 
Our premier offering is our Virtual Spa experience. We will have massage chairs available with and without the use of Virtual Reality equipment.  While the chair is providing physical relief, the virtual component adds auditory and visual elements that enhance the relaxing experience. We also will have massage tables available for when detailed hands-on work is desired or needed. 
Q: What inspired you to start your business? 
A: The majority of my clients over the years, sought my care initially due to job–related stress. I began my career working more evenings and weekends, attracting this population. Over the years, seeing clients due to job-related stress has been trending up, especially with the increased use of technology, not just at work, but as it has also become a major part of our lives. So, I have honed those skills and techniques necessary to address the body in relation to these issues. 
See the Relaxation Room pitch their next big thing!
When: Saturday, Nov. 23, 1 p.m.-4 p.m.
Where: The Gallery at The Pizitiz Food Hall (across from Upswing)
Q: What's the most surprising thing you've learned throughout the process so far? 
A: The importance of it ALL as relates to owning a business and being prepared from the beginning for every possible thing you can think of. While this isn't a great surprise, I just know for myself and many other therapists who started out when I did 20 plus years ago, most had no previous business training, and just decided "I want to do massage full time" and just started. Whether working in someone else's office or going right into opening a place, a lot of thought wasn't put into legality or branding or business planning. Of course, over the years you develop knowledge and skill but how different things would have gone with more up-front planning. And the importance of building a great team and community. 
Q: Outside of the prize, what are you hoping to gain from participating in The Big Pitch? 
A: The knowledge I've received from working with the Business Service Providers has been invaluable/priceless. and the people and the connections I hope to continue to have in my community and some on my team. 
Q: What do you want people to remember most about your business? 
A: We are thinking outside the box to provide you with the next level concept in relaxation and stress relief. Stress relief that encompasses physical and emotional/mental stress is complete and can lead to true rest and feeling refreshed. 
Related News
Filed Under: Downtown Birmingham, Front Page, Get Involved

We've made it to the third and final public workshop for Re-vision Linn Park! Partners behind Re-Vision Linn Park will wrap up the community engagement process at the last public workshop on Tuesday, October 4, at Boutwell Auditorium. Community members can participate and provide feedback on a park design concept in the noon or 5:30 p.m. session – so come out one last time and let your voice be heard!

Filed Under: Big Pitch, Front Page, Small Business, Uncategorized

If you've been following REV for a while, you probably remember The Big Pitch Competitions we used to hold back in the day. The Big Pitch presented by PNC was essentially our own little version of Shark Tank. And a lot of your favorite local businesses that participated in this competition now have active retail storefronts that you can go check out. Let's start with some of our finalists that are based in the City of Birmingham and see what they've been up to!

Filed Under: Developer, Downtown Birmingham, Filling Vacant Spaces, Front Page, Potential-Proving, Uncategorized

Have you been to Downtown Birmingham's newest development located on 25th Street? If not, you need to head down there ASAP and check it out! This new single story development is a product of a collaboration between David Baker Architects (DBA) and Locke General Contractors, led by DBA's very own Amanda Loper. It is intended to be a "collaborative commercial space in a catalyst development area of Birmingham." Both DBA and Locke General Contractors will be tenants of the space, along with June Coffee Roasters, Zephyr Barber, and Last Call Baking Cooperative!