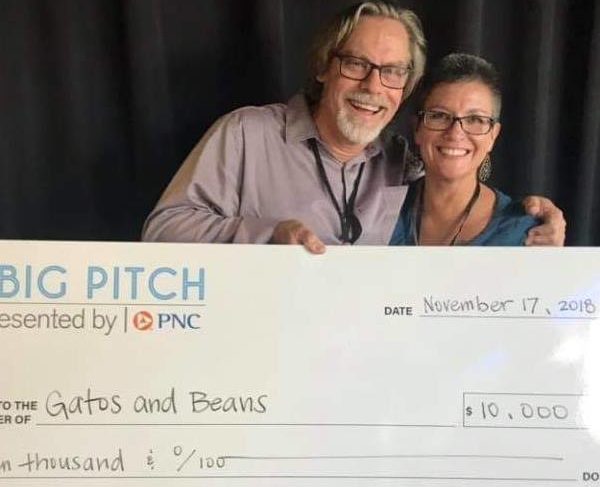 If you're thinking about applying for The Big Pitch, do it.  
That's according to a group of entrepreneurs who have competed in the "Shark Tank" style competition throughout the years.  
Organized annually by REV Birmingham, The Big Pitch presented by PNC is a business pitch competition designed to provide technical assistance, mentoring, exposure and capital to Birmingham's up-and-coming entrepreneurs.  
While many pitch competitions award tech and other high-growth industries, The Big Pitch breaks from tradition by intentionally focusing on helping lifestyle and creative businesses that make Birmingham a vibrant place where tech and high-growth talent want to live, work and play. 
Applications are now accepted on a rolling basis. The deadline for 2019 Big Pitch finalists is August 30, 2019. All applications received after the deadline will be considered for 2020.  
Here's a look at where a few competition finalists are now: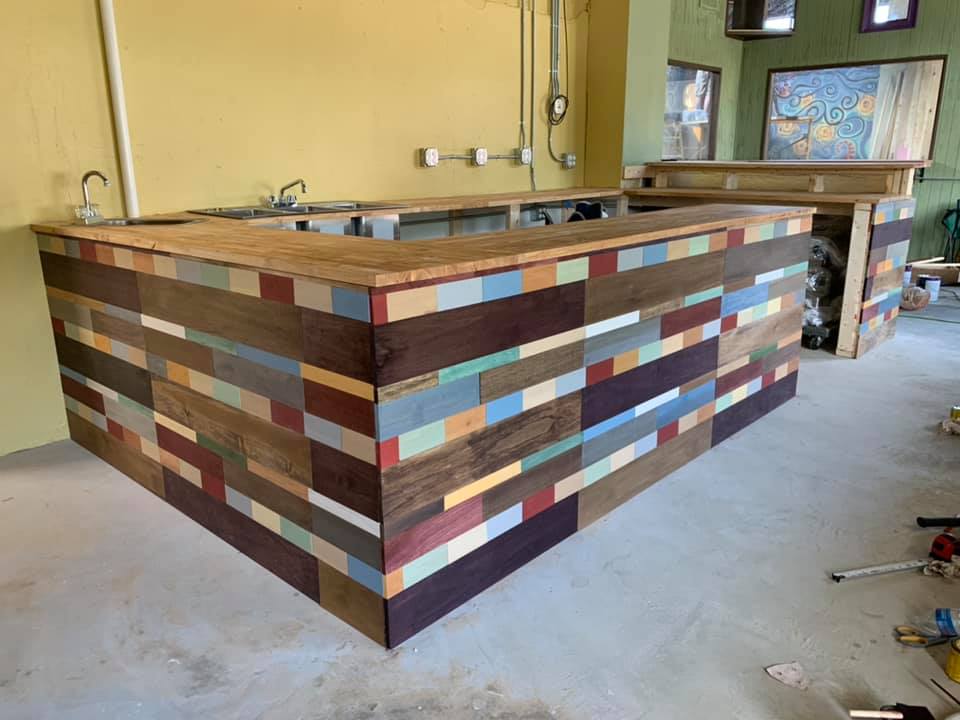 Kelli and Stephen Steward say they didn't have a detailed business plan before they decided to apply for The Big Pitch. They just had an idea to open Birmingham's first cat café.  
Kelli Steward said the most impactful part of the process for the couple was the financial workshop they received leading up to their pitch presentation onstage. All finalists are required to attend three workshops centered around branding, real estate and finance.  
"Of all the mandatory classes we had to go to, Kelli got the most out of that one," Stephen Steward said. "She wrote down all of this stuff." 
The couple also credits their mentor, Danny Winter from Brennan's Irish Pub, with helping them secure equipment and navigating the ins and outs of doing business in the City of Birmingham. 
"He was and is a fantastic person, and has been a great mentor for us," said Stephen Steward.  
When it came time to hit the pitch stage, the couple says they played off each other's strengths. While Kelli said she was nervous, Stephen relied on his acting and performing experience to pitch their business. 
The Stewards fleshed out their pitch after the competition thanks to the feedback they received from judges. Now, they are renovating a building on 3rd Court South with plans to open soon. 
The biggest lesson they say they learned is that listening is key during the competition.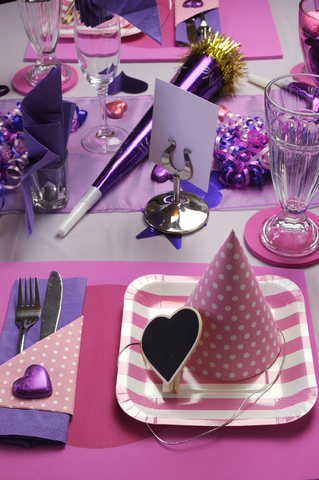 Danielle Hines wasn't a stranger to The Big Pitch by the time she applied in 2016. She had applied once before being selected as a finalist.  
She created Party Boutique Kids, a themed party service focusing on celebrating children, through her work as a mentor to area youth after realizing that there was a need for children-focused party planning.  
"We take the stress out of birthday planning for the parent," she said. "All the parent does is invite the children and provide food if they want to."  
She found out about The Big Pitch after going through the Co.Starters, a 10-week program hosted by Create Birmingham that gives entrepreneurs a launching pad.  
She said her Big Pitch experience offered more resources than she initially expected. Hines cited a day in the competition where finalists heard from lawyers, marketing experts and others about how to run a successful business.  
"That was a long day," she said. "It was full of good, helpful and useful information." 
Like the Stewards, Hines says she maintained a close relationship with her mentor, Scott Pierce. 
"We keep in touch to this day," she said. "I have two business mentors and he's one of them. Literally, anything I need…he's right there."  
Hines said prep work for The Big Pitch gave her the foundation and confidence to enter and win two more pitch competitions.  
"You know your business better than anybody else," she said. "Trust that confidence that you have."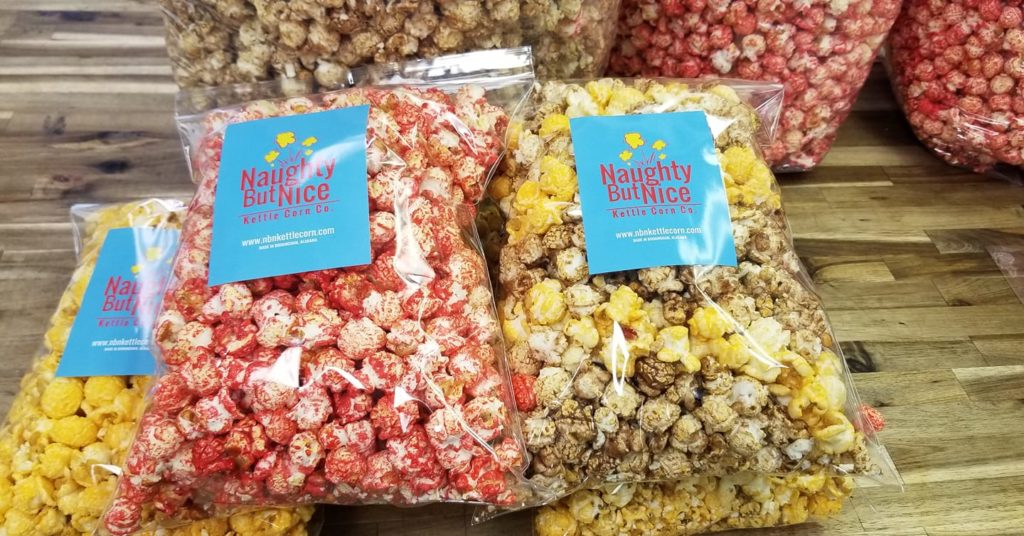 Tanesha Sims-Summers, Founder and CEO or Naughty But Nice Kettle Corn, said the competition taught her what a successful pitch should do.  
"Everything from the inflection in your voice to painting the picture, painting a narrative outside of just the numbers," she said. "Being able to get help with that is always the biggest takeaway." 
"What I think resonates more with any potential investor is the ability to articulate the uniqueness of what you're doing and how can what you're doing be profitable to an investor." 
Naughty But Nice had been in existence for about a year prior to competing in The Big Pitch in 2015.
Sims-Summers says the competition was on her radar as a funding opportunity. Her mentor was Amanda Blake with Sprout and Pour. 
"She was very helpful and shared as much knowledge as she could," Sims-Summers. 
Sims-Summers is now the sole owner of Naughty But Nice. She said the company spent the next two years after the competition focused on organic growth.
They vend regularly at Pepper Place, have hired new team members, have expanded into other parts of Alabama, and have expanded the product line and product sizes.  
The company is testing retail space at Piper and Leaf in Woodlawn. She said she reaches back to her Big Pitch experience as a foundational part of her business growth.    
"For us to have gained people's trust and confidence to get voted within the first year of business, really helped us boost our confidence to say, 'OK, this could be something.'"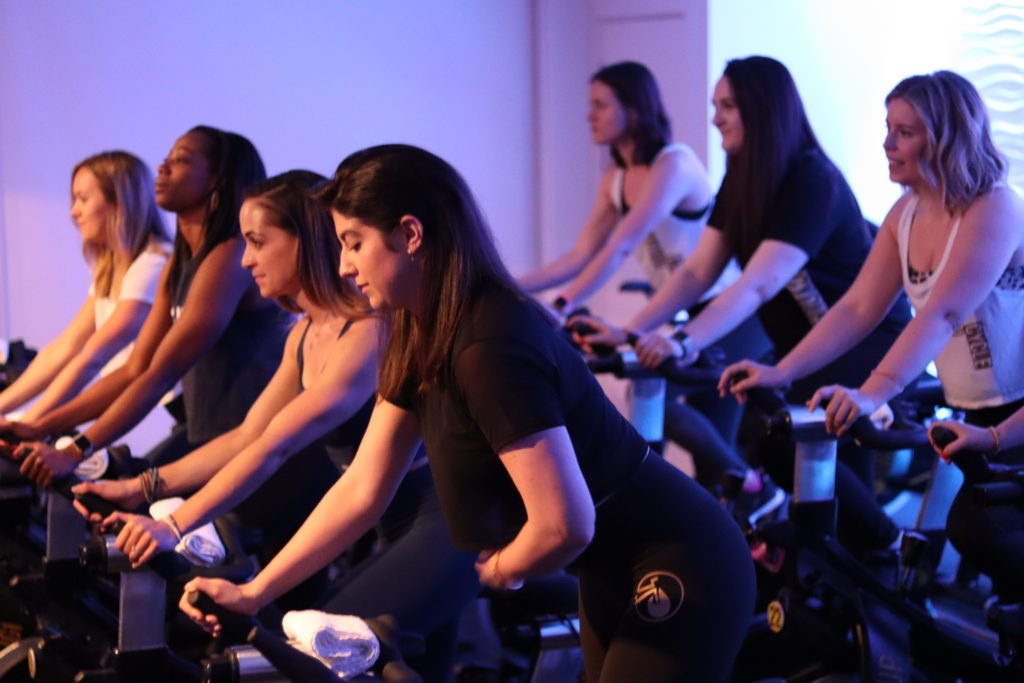 Owner Tiffany Martin had already signed a lease for a space in Pepper Place by the time she entered The Big Pitch, but the money she won as the People's Choice pick still helped her get up and running.  
"We were able to use those to really elevate the experience here," she said. "The funds were used for the community space [in the studio]. It's such a peaceful place. We were able to make the design and feel better."  
Like Hines and Sims-Summers, Martin also went through Co.Starters. She was working on buildout plans, a budget and was training her first round of instructors around the time she entered the competition.  
She said she initially didn't think she would be a good candidate for The Big Pitch. 
"Then Ben Wieseman [of REV] reached out and encouraged me to apply for it," she said. "I'm so glad that he did because I loved that experience."  
Abra Barnes was Martin's mentor. She said The Big Pitch was good for exposure in the Birmingham market.  
"So much of what we do is about the experience, and outside of our social media and sharing clips from training, we hadn't been able to give people a taste of what we do," she said. "It was kind of our coming out party."  
Ignite did several popups after The Big Pitch before officially opening on 29th Street and Third Avenue South in March.  
Martin says The Big Pitch was helpful, especially with honing in on Ignite Cycle's brand identity—a brand that uses cycling as a way to promote overall wellness. 
"Our messaging is about so much more than riding bikes in the dark to loud music," she said. "It's about the wellness experience and the collective, communal experience of moving and going through a challenge together. I think that message has really resonated with our riders."  
Ignite Cycle currently hosts more than a dozen classes weekly.  
Related News
Filed Under: Front Page, Get Involved, Historic Preservation, Residential

President and CEO of REV Birmingham David Fleming writes about the importance of historic preservation and highlights the advocacy efforts that saved the French Quarter in New Orleans and the Forest Park neighborhood in Birmingham. The article concludes with a call to action, urging for new leaders and the implementation of various strategies to protect and celebrate Birmingham's historic buildings and places.

Filed Under: Filling Vacant Spaces, Front Page, Small Business, Woodlawn, Yaysayers

Lights, Camera, Action! The rebirth of the Woodlawn Theater is happening this weekend in the heart of Woodlawn. The theater is opening its doors to the public with two extraordinary opening events that are FREE to the public. The 1400 square foot venue has a wide range of amenities and even has a full-service bar. Because of the Mason Music Foundation, this venue is filling a much needed resource for local musicians to perform. Keep reading to discover how the theater came back to life and its impact on the community.

Filed Under: Downtown Birmingham, Events, Front Page, Yaysayers

Brian Allen, a talented cornerback, has made the remarkable transition from a small town in Texas to the vibrant city of Birmingham. Choosing Birmingham for his football career for two consecutive seasons, Brian's unwavering dedication and exceptional skills have made him a standout figure in the world of football. To dive deeper into Brian's journey and discover his genuine appreciation for the city, watch this video with the link below!