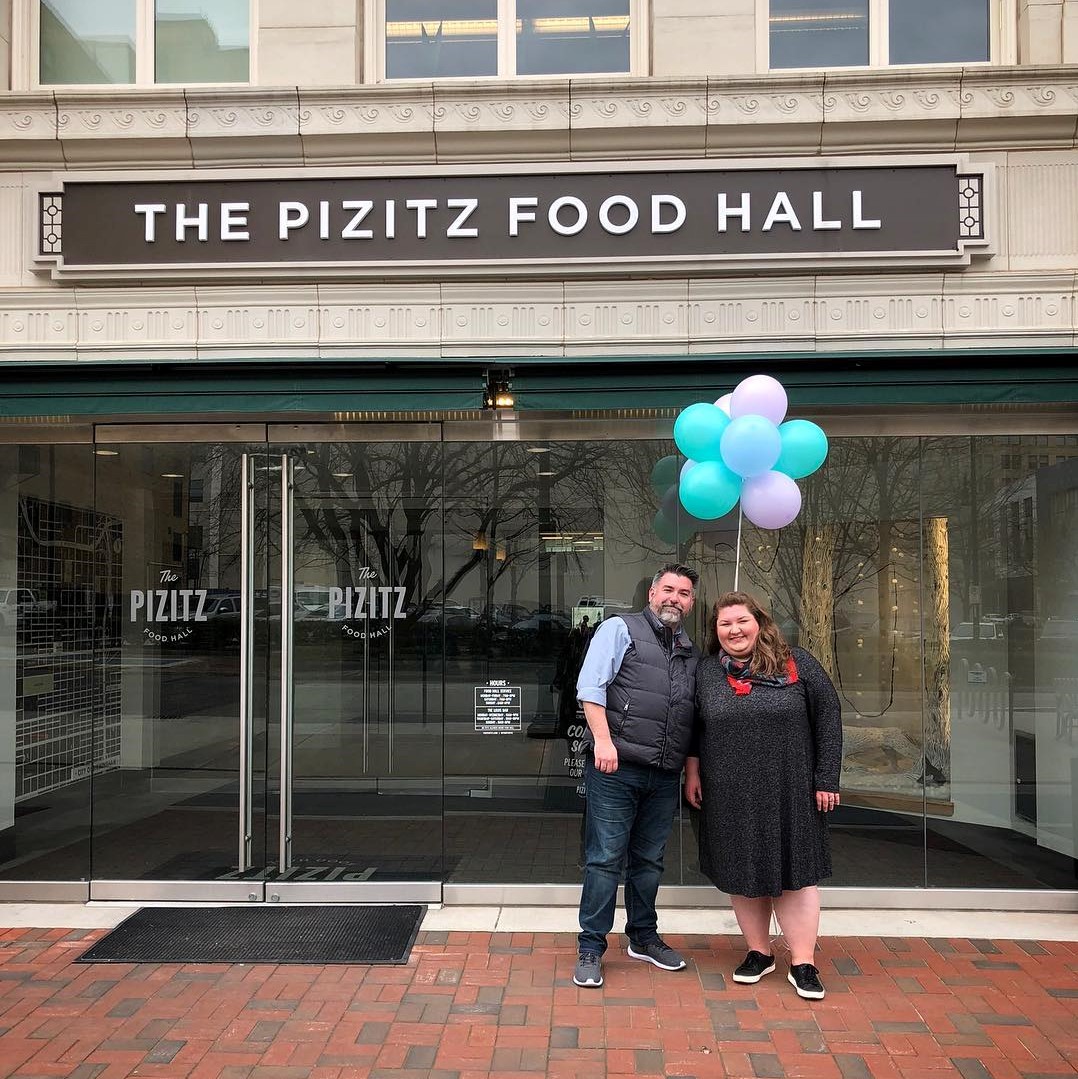 Just in time for Easter, Cassie and Wayne Bolden have opened their popular handcrafted candy concept, The Birmingham Candy Company, in REV's REVeal Kitchen restaurant incubator space in The Pizitz Food Hall.
"We are excited about this next chapter in our business because we can start to become a true Birmingham destination," said Wayne. "Visitors and locals will be able to have an authentic candy store experience by seeing, smelling, and tasting our candy. We are a natural complement to the Birmingham food scene, and no place better exemplifies that food scene than The Pizitz Food Hall."
In addition to being able to buy the Boldens' Southern handcrafted treats, customers can also watch the candy being made at the counter daily. Sharing their candymaking craft with the public has long been a dream for the Boldens, and they say they're excited to finally realize that dream in The Pizitz.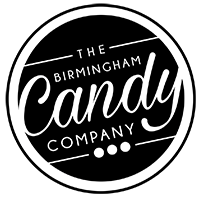 "We began this dream out of a strong desire to do something big in our lifetime," said Cassie.  "We didn't want to look back in our elder years and wonder what an entrepreneur life would have looked like, so we decided to take the leap. We haven't looked back since. The local community has embraced us with arms wide open."
The Birmingham Candy Company is the fourth business in the culinary incubator space. Previous REVeal businesses include The Preservery, an elevated soul food restaurant opening soon in Five Points South; Bitty's Living Kitchen, a health food concept now catering and supplying grab-and-go salads to grocery stores; and Tropicaleo, a Puerto Rican restaurant now open in Avondale.
"Entrepreneurs who start small set themselves up for more sustainable growth – and The Birmingham Candy Company is a testament to that," said David Fleming, REV Birmingham President and CEO. "Starting with pop-ups and now growing into The Pizitz Food Hall, the Boldens are an example of how local entrepreneurs with their unique products and personalities fill vacant spaces to, little by little, build a more vibrant Birmingham."
The couple has been developing and testing their concept through several successful pop-ups at Pepper Place, Railroad Park and The Summit. The Boldens are best known for their handcrafted caramel treats such as Chocolate Caramel Pecan Paws, Caramel Bites, and various caramel apples. Follow The Birmingham Candy Company on Facebook and Instagram.
REV's REVeal Kitchen at The Pizitz Food Hall is a partnership with Bayer Properties. Sponsors include Buffalo Rock, Red Diamond, Regions, Wood Fruitticher, Appleseed Workshop, Maynard Cooper and Gale, the Fred and Ellen Elsas Fund and the Alice M. Bowsher Fund.
Related News
Filed Under: Big Pitch, Front Page, Small Business, Uncategorized

If you've been following REV for a while, you probably remember The Big Pitch Competitions we used to hold back in the day. The Big Pitch presented by PNC was essentially our own little version of Shark Tank. And a lot of your favorite local businesses that participated in this competition now have active retail storefronts that you can go check out. Let's start with some of our finalists that are based in the City of Birmingham and see what they've been up to!

Filed Under: Developer, Downtown Birmingham, Filling Vacant Spaces, Front Page, Potential-Proving, Uncategorized

Have you been to Downtown Birmingham's newest development located on 25th Street? If not, you need to head down there ASAP and check it out! This new single story development is a product of a collaboration between David Baker Architects (DBA) and Locke General Contractors, led by DBA's very own Amanda Loper. It is intended to be a "collaborative commercial space in a catalyst development area of Birmingham." Both DBA and Locke General Contractors will be tenants of the space, along with June Coffee Roasters, Zephyr Barber, and Last Call Baking Cooperative!

Filed Under: Downtown Birmingham, Events, Front Page, Uncategorized

One of Birmingham's many hidden treasures is the music scene downtown. The sheer volume of concert venues we have in downtown Birmingham is something most people aren't even aware of – but it really is remarkable! There is truly something for everyone, whether you're into the smaller, more intimate venues or the large-scale venues for those big name artists. Keep reading to check out some of the cool venues downtown Birmingham has to offer.