A new brand for Birmingham's innovation district was unveiled at Innovation Depot's Velocity Accelerator Kick-off on Tuesday, Jan. 28. The city's home for innovation, complete with new branding and a website full of resources, is now The Switch.
With the case for a vibrant innovation district laid out in Birmingham's new City Center Master Plan, partners across 14 Birmingham organizations have been working to establish The Switch as the epicenter of innovation for the city.
"Entrepreneurs and startups are building a new economy in Birmingham," said University of Alabama at Birmingham President Ray L. Watts, who chairs Innovation Depot's board of directors. "This city's educational institutions, corporations, governmental organizations and others in the ecosystem are committed to helping them succeed. The Switch will provide a place for people, ideas and resources to come together and create a destination for innovation in our community."
Building off the momentum initiated by Innovation Depot, The Switch includes the blocks immediately around the startup incubator and moves outward from there. The Switch is a place for innovators and startups to go – both physically and digitally – for information, resources and community.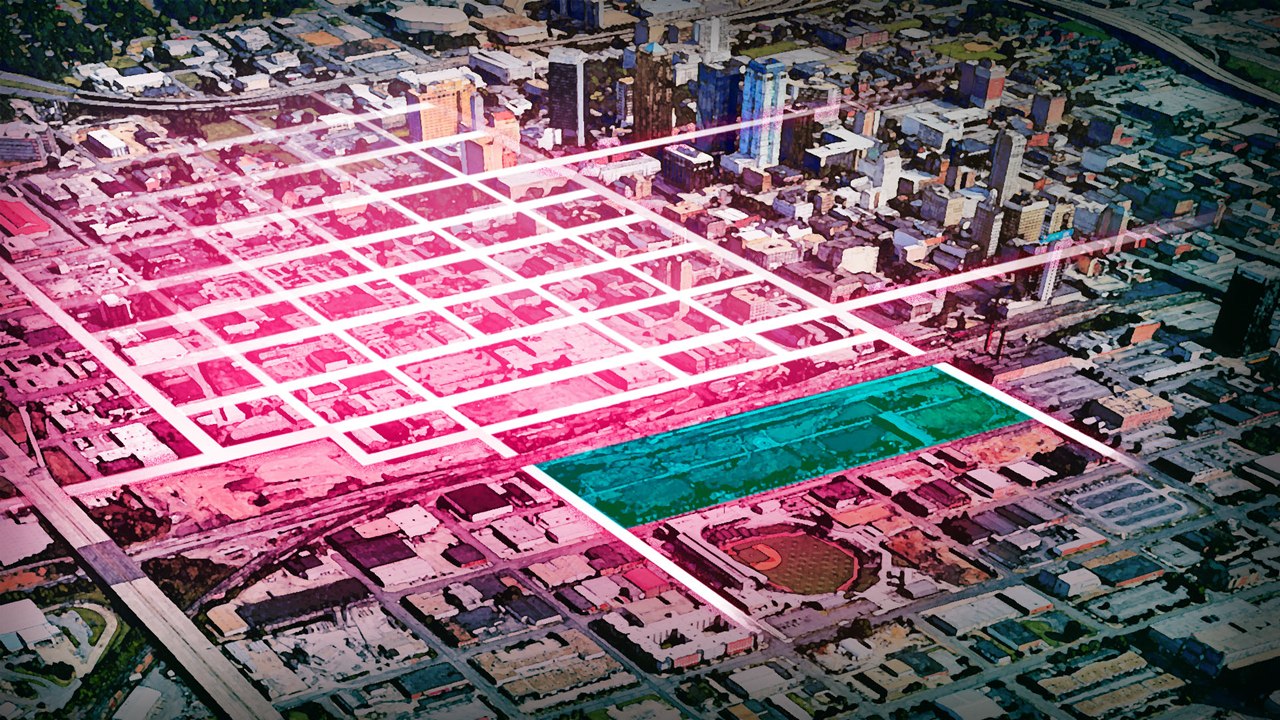 "The name 'The Switch' has layered meaning for this district," said David Fleming, REV Birmingham President and CEO. "The blocks around Innovation Depot originally came to life as a railroad switchyard, and the oldest buildings still trace the curve of the former tracks. Now, The Switch speaks to the information that flows here. Birmingham has made a 'switch' from our industrial roots to a tech and innovation-based economy, which is building a more vibrant and sustainable future for our city."
The Switch connects to the Civil Rights District and Fourth Avenue Business District where social innovation, inclusion and equality are celebrated. All three – The Switch, the Civil Rights District and the 4th Avenue Historic District – celebrate different aspects of economic growth, business development, opportunity, equality and inclusion. REV and Urban Impact are continuing to partner on the development of a Northwest Downtown Master Plan to guide the neighboring districts in further redevelopment and revitalization.
Unveiling The Switch | Velocity Accelerator Kick-off 2020
The tools at theswitchbham.com will be built out even more over the year to provide resources for entrepreneurs, companies and developers – with links to local organizations equipped to help with needs from business development to real estate.
"The Switch is a great tool to help us attract and retain innovative businesses and startups in Birmingham," said Fred McCallum, interim president and CEO of the Birmingham Business Alliance. "With its connection to BhamBizHub, the online resource for entrepreneurs and startups, we continue to bridge the gap and make it easier to start and grow a business in Birmingham as we compete in an innovation economy."
A district rich in historic buildings and primed for redevelopment, The Switch offers its users easy access to area expressways, the airport, public transportation and the Central Business District; Gigabit Internet connectivity; walkability to more than 2,000 residential units and Railroad Park; and connectivity to the Civil Rights District and the Fourth Avenue Business District.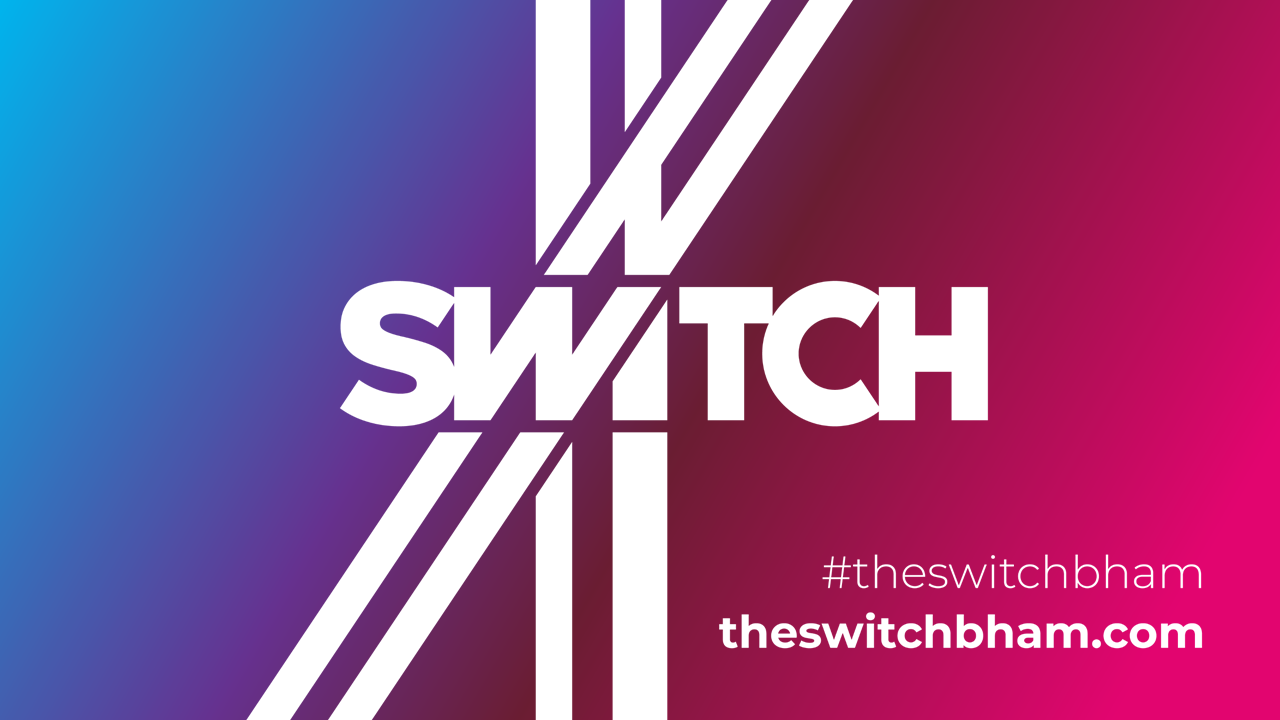 Innovation Depot users now have access to an additional perk. Through a partnership with Viva Health, the Depot began providing their partner companies with an all-inclusive Employee Benefits Platform in January 2020. The platform integrates with many of the common payroll systems, and the coverage options include medical, dental, vision and more. To date, six companies at the Innovation Depot have taken coverage through this platform.
REV Birmingham, UAB and Birmingham Business Alliance are leading The Switch initiative. Many more partners have been involved in the planning and launch, including Alabama Capital Network, Alabama Power Co., Birmingham Bound, Central Six, AlabamaWorks!, City of Birmingham, Innovate Birmingham, Innovation Depot, Shipt, Tech Birmingham, Urban Impact and Venture for America.
Related News
Filed Under: Downtown Birmingham, Front Page, Get Involved

We've made it to the third and final public workshop for Re-vision Linn Park! Partners behind Re-Vision Linn Park will wrap up the community engagement process at the last public workshop on Tuesday, October 4, at Boutwell Auditorium. Community members can participate and provide feedback on a park design concept in the noon or 5:30 p.m. session – so come out one last time and let your voice be heard!

Filed Under: Big Pitch, Front Page, Small Business, Uncategorized

If you've been following REV for a while, you probably remember The Big Pitch Competitions we used to hold back in the day. The Big Pitch presented by PNC was essentially our own little version of Shark Tank. And a lot of your favorite local businesses that participated in this competition now have active retail storefronts that you can go check out. Let's start with some of our finalists that are based in the City of Birmingham and see what they've been up to!

Filed Under: Developer, Downtown Birmingham, Filling Vacant Spaces, Front Page, Potential-Proving, Uncategorized

Have you been to Downtown Birmingham's newest development located on 25th Street? If not, you need to head down there ASAP and check it out! This new single story development is a product of a collaboration between David Baker Architects (DBA) and Locke General Contractors, led by DBA's very own Amanda Loper. It is intended to be a "collaborative commercial space in a catalyst development area of Birmingham." Both DBA and Locke General Contractors will be tenants of the space, along with June Coffee Roasters, Zephyr Barber, and Last Call Baking Cooperative!