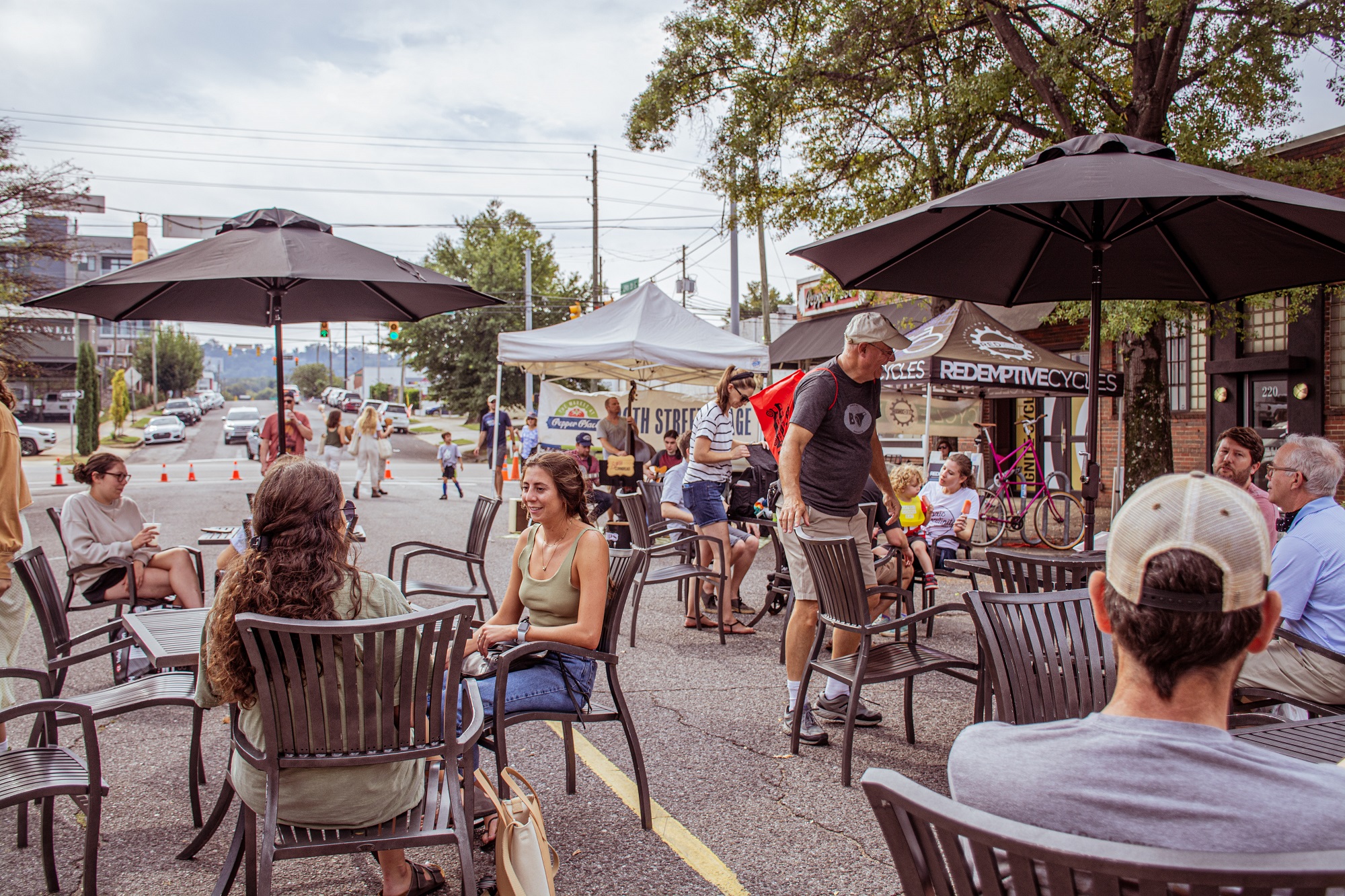 By David Downey 
President and CEO, International Downtown Association 
From driving tax revenue and business activity to hosting a concentration of resources, amenities, and social infrastructure, downtowns play a pivotal role in the long-term health of a region. As the literal and figurative heart of their cities, downtowns represent and welcome residents, employees, and visitors from all walks of life. Downtowns provide access to all to opportunity, essential services, culture, recreation, entertainment and civic activities. 
The International Downtown Association, IDA for short, empowers place management leaders like REV Birmingham with knowledge, research and public policies for strengthening downtowns. Data is essential in this line of work: we must deeply understand the place to make actionable plans to improve it. 
That's why we have worked with 44 downtowns – a number that increases each year – on their Value of Downtown reports. The Value of U.S. Downtowns and Center Cities research articulates the inherent value a downtown provides to the greater city, highlighting a district's contributions based upon 100+ key data points in the principles of Economy, Inclusion, Vibrancy, Identity and Resilience. Our 2020 data showed that study downtowns outpaced their cities in residential growth between 2000 and 2018, growing an average of 40% against the citywide average of 15%.  Throughout our study, we find downtowns often comprise just 3% of the city land mass on average and contribute 20% or more of the overall tax base for the city. 
IDA worked with REV in partnership with downtown property owners organized as the City Center District Management Corporation (CCDMC) and CAP to publish the Birmingham edition. The report is a detailed baseline from which Birmingham organizations, companies and leaders can track progress over time. 
So where does Birmingham stand in relation to other downtowns? That's where the Vitality Index comes in. The index, which updates as new data becomes available, builds upon IDA's research in the Value of Downtown report and measures vitality through economy, inclusion and vibrancy scores.  
This view is one of my favorite ways to look at the health of downtowns. Some cities may score high in one area but low in another (you may notice that inclusion is the lowest of the three scores for many cities above) – but there is always work to be done in every category. When the three scores are closer to each other, it's more likely for a city to improve continue improving in all three categories simultaneously. We get very excited for the future of cities with this patter as they may be the most well-rounded communities to keep an eye on in the years ahead. 
Download the Value of Downtown Birmingham report and check out REV's key takeaways to see what Birmingham is doing well and what still needs work. I'm thankful to include REV among our 44 downtowns and appreciate that while this report is a key baseline for understanding where Birmingham exists today, its strength is to serve as a guide for decision-making for the future.  Thanks to the top-notch IDA research team, led by Cathy Lin AICP, Birmingham can make big plans with confidence. 
Related News
Filed Under: Front Page, Small Business, Woodlawn

We are so excited to announce that the Woodlawn Street Market is here to stay in 2023! The tenth season will kick off April 1st on 55th place, featuring over 60 vendors. The WSM has been a staple for the Woodlawn Community for years and has helped stimulate entrepreneurship in The Magic City.

Filed Under: Birmingham Food & Drink, Front Page, Small Business, Woodlawn, Yaysayers

Have you tried Naughty But Nice Kettle Corn, located right outside of downtown? With over eight different flavors to choose from, NBNKC is the perfect snack to satisfy your sweet OR salty tooth. However, NBNKC is more than just popcorn; Tanesha Sims-Summers, owner and founder, believes "We make Birmingham sweeter one kernel at a time.

Filed Under: Downtown Birmingham, Front Page, Residential, Yaysayers

Meet Lauren and Marina Moore! These sisters have lived at The Watts residents for the past two years. Learn why the Moores choose to live downtown rather than stay in the suburbs.