Public parks play a vital role in how we experience the communities, neighborhoods, and cities that we live in. Inclusive, well-designed public spaces provide access to recreational activities, spurs local investment opportunities, and combats environmental impacts.  
"We have great examples in Birmingham of how well placed, well designed and well managed public green spaces bring cultural and economic return to cities," says David Fleming, REV Birmingham President and CEO.  "Railroad Park and Rotary Trail are just two examples from our City Center that have created spaces that a diversity of people like to use, become symbolic of our city in their own ways and have inspired millions of dollars of investment and redevelopment.  Similar examples can be found in other cities as well.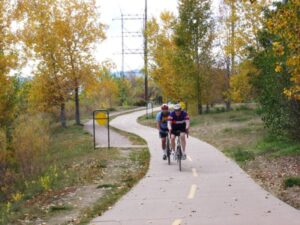 In Denver, the South Platte River Greenway park system has held a long history of reclamation along the South Platte River. Since 1974, cohesive programming, activation and investment from public and private partnerships has sustained this park's development.  
Over time, $1.2 million in federal park grants galvanized over $2.5 billion in local public and private investment. This level of investment in an activated park system resulted in more than 1,800 hours in paid youth employment, $500 million in green improvements, and $20 billion in commercial, residential and retail development throughout the Denver area. (Source: The Greenway Foundation Annual Report)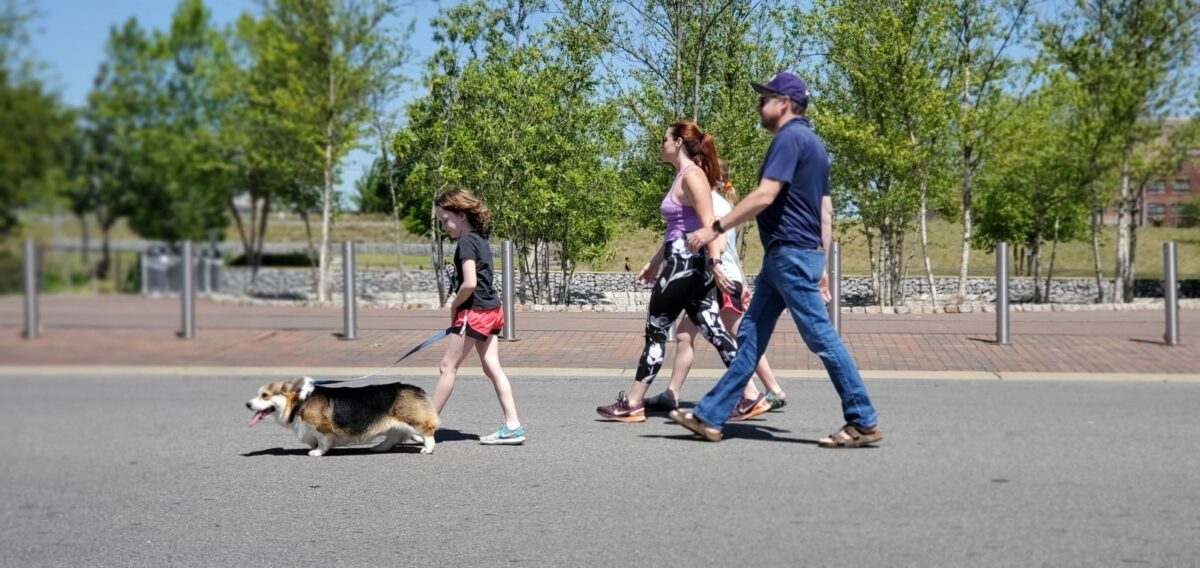 An increase in physical activity is linked to park access in communities. 
The Center for Disease Control Community Preventative Services Task Force conducted studies to craft a coordinated approach utilizing land-use, environmental design and transportation systems to create opportunities for community accessible physical activity.  
The findings of this task force were strikingly evident: 
Four students assessed total physical activity and found higher levels of physical activity associated with activity-friendly built environments. 
Ten studies evaluated recreation-related walking and biking, and found higher levels of physical activity when able to access built environments like parks and trails. 
Twelve studies reported on total walking found higher levels of physical activity associated with activity-friendly environments. 
The level of physical activity that was assessed was also associated with reducing or preventing health problems in communities.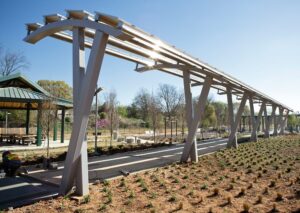 Cities are creating and using parks as a green infrastructure which is an approach to water management that mimics the natural water cycle in an effective and economical way. Using just one park and investing in green infrastructure instead of gray infrastructure, the City of Atlanta is saving at least $16 million in utility resources and water management. 
According to the City Parks Alliance, parks significantly lower infrastructure costs for cities through energy efficient stormwater management like the use of Green Infrastructure.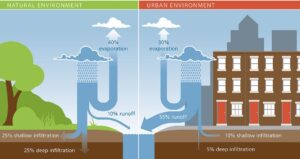 These urban parks are examples of how inclusive, well-designed, and well-activated parks spur local and regional growth for its people, economies, and environments. Linn Park sits as the most prominent green spaces in Downtown Birmingham, and it should be a public space that is inclusive and sustainably programmed with activation that unites the community, stimulates the surrounding economy, and positively impacts the environment. 
Related News
Filed Under: Big Pitch, Front Page, Small Business, Uncategorized

If you've been following REV for a while, you probably remember The Big Pitch Competitions we used to hold back in the day. The Big Pitch presented by PNC was essentially our own little version of Shark Tank. And a lot of your favorite local businesses that participated in this competition now have active retail storefronts that you can go check out. Let's start with some of our finalists that are based in the City of Birmingham and see what they've been up to!

Filed Under: Developer, Downtown Birmingham, Filling Vacant Spaces, Front Page, Potential-Proving, Uncategorized

Have you been to Downtown Birmingham's newest development located on 25th Street? If not, you need to head down there ASAP and check it out! This new single story development is a product of a collaboration between David Baker Architects (DBA) and Locke General Contractors, led by DBA's very own Amanda Loper. It is intended to be a "collaborative commercial space in a catalyst development area of Birmingham." Both DBA and Locke General Contractors will be tenants of the space, along with June Coffee Roasters, Zephyr Barber, and Last Call Baking Cooperative!

Filed Under: Downtown Birmingham, Events, Front Page, Uncategorized

One of Birmingham's many hidden treasures is the music scene downtown. The sheer volume of concert venues we have in downtown Birmingham is something most people aren't even aware of – but it really is remarkable! There is truly something for everyone, whether you're into the smaller, more intimate venues or the large-scale venues for those big name artists. Keep reading to check out some of the cool venues downtown Birmingham has to offer.