Public parks play a vital role in how we experience the communities, neighborhoods, and cities that we live in. Inclusive, well-designed public spaces provide access to recreational activities, spurs local investment opportunities, and combats environmental impacts.  
"We have great examples in Birmingham of how well placed, well designed and well managed public green spaces bring cultural and economic return to cities," says David Fleming, REV Birmingham President and CEO.  "Railroad Park and Rotary Trail are just two examples from our City Center that have created spaces that a diversity of people like to use, become symbolic of our city in their own ways and have inspired millions of dollars of investment and redevelopment.  Similar examples can be found in other cities as well.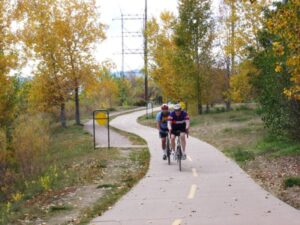 In Denver, the South Platte River Greenway park system has held a long history of reclamation along the South Platte River. Since 1974, cohesive programming, activation and investment from public and private partnerships has sustained this park's development.  
Over time, $1.2 million in federal park grants galvanized over $2.5 billion in local public and private investment. This level of investment in an activated park system resulted in more than 1,800 hours in paid youth employment, $500 million in green improvements, and $20 billion in commercial, residential and retail development throughout the Denver area. (Source: The Greenway Foundation Annual Report)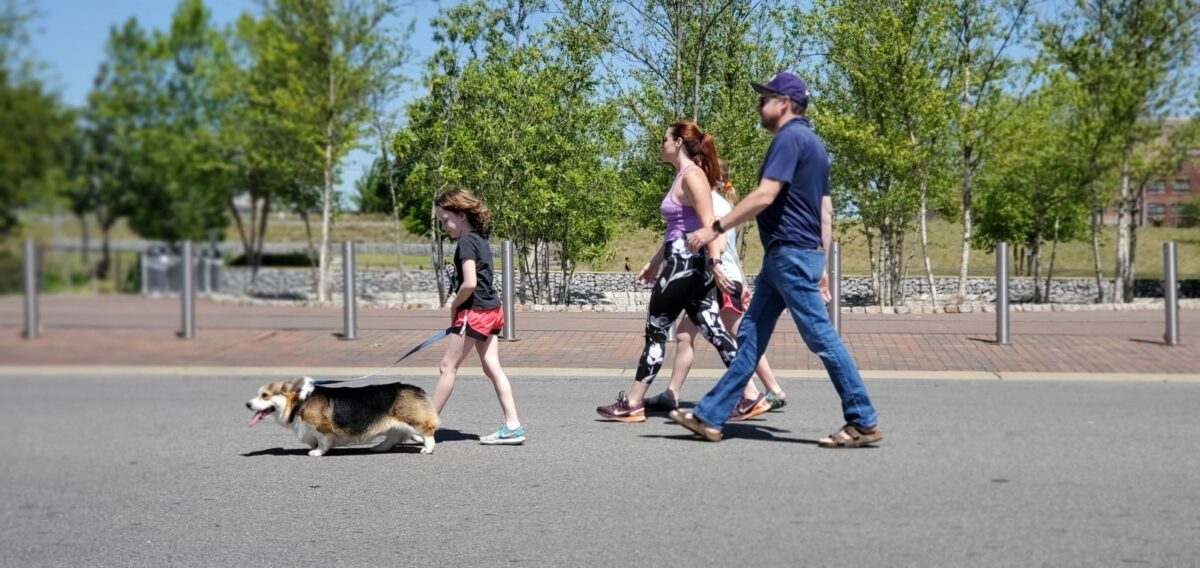 An increase in physical activity is linked to park access in communities. 
The Center for Disease Control Community Preventative Services Task Force conducted studies to craft a coordinated approach utilizing land-use, environmental design and transportation systems to create opportunities for community accessible physical activity.  
The findings of this task force were strikingly evident: 
Four students assessed total physical activity and found higher levels of physical activity associated with activity-friendly built environments. 
Ten studies evaluated recreation-related walking and biking, and found higher levels of physical activity when able to access built environments like parks and trails. 
Twelve studies reported on total walking found higher levels of physical activity associated with activity-friendly environments. 
The level of physical activity that was assessed was also associated with reducing or preventing health problems in communities.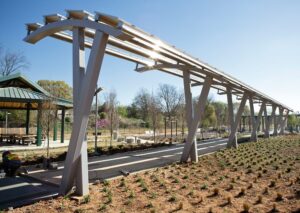 Cities are creating and using parks as a green infrastructure which is an approach to water management that mimics the natural water cycle in an effective and economical way. Using just one park and investing in green infrastructure instead of gray infrastructure, the City of Atlanta is saving at least $16 million in utility resources and water management. 
According to the City Parks Alliance, parks significantly lower infrastructure costs for cities through energy efficient stormwater management like the use of Green Infrastructure.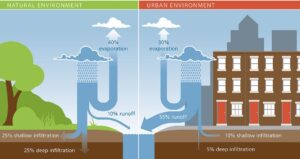 These urban parks are examples of how inclusive, well-designed, and well-activated parks spur local and regional growth for its people, economies, and environments. Linn Park sits as the most prominent green spaces in Downtown Birmingham, and it should be a public space that is inclusive and sustainably programmed with activation that unites the community, stimulates the surrounding economy, and positively impacts the environment. 
Related News
Filed Under: Downtown Birmingham, Family Friendly, Front Page, Get Involved, Small Business, Yaysayers

With summer just around the corner, kids will soon be out of school and insisting on getting out of the house. Luckily, Downtown Birmingham has an abundance of family-friendly activities that will keep your kiddos entertained and create lifelong memories.

We know taking kids out for extended periods can be challenging; that's why we have curated a list of experiences designed to be enjoyable within a manageable 3 – 4 hour timeframe. This way, both children and parents can make the most of their time without feeling overwhelmed or exhausted. These four experiences include lunch options and are tailored to different ages and personalities.

Filed Under: Downtown Birmingham, Front Page, Get Involved, REV Team, Yaysayers

Meet Michael Symes, the new City Center District Manager for the Business Improvement District (BID). As a long-time resident of Birmingham, Michael brings a wealth of knowledge and experience to the role, having been an active member of the community since graduating from the University of Alabama. In this article, we will explore Michael's journey and learn about his "accidental roots" in the city, as well as his passion for working with the Business Improvement District (BID) of the Magic City. Follow along  as we get to know the person behind the job title and uncover the unique perspective he brings to the role.

Filed Under: Front Page, Get Involved, Historic Preservation, Residential

President and CEO of REV Birmingham David Fleming writes about the importance of historic preservation and highlights the advocacy efforts that saved the French Quarter in New Orleans and the Forest Park neighborhood in Birmingham. The article concludes with a call to action, urging for new leaders and the implementation of various strategies to protect and celebrate Birmingham's historic buildings and places.