Public parks play a vital role in how we experience the communities, neighborhoods, and cities that we live in. Inclusive, well-designed public spaces provide access to recreational activities, spurs local investment opportunities, and combats environmental impacts.  
"We have great examples in Birmingham of how well placed, well designed and well managed public green spaces bring cultural and economic return to cities," says David Fleming, REV Birmingham President and CEO.  "Railroad Park and Rotary Trail are just two examples from our City Center that have created spaces that a diversity of people like to use, become symbolic of our city in their own ways and have inspired millions of dollars of investment and redevelopment.  Similar examples can be found in other cities as well.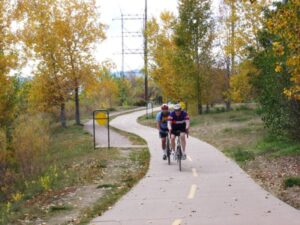 In Denver, the South Platte River Greenway park system has held a long history of reclamation along the South Platte River. Since 1974, cohesive programming, activation and investment from public and private partnerships has sustained this park's development.  
Over time, $1.2 million in federal park grants galvanized over $2.5 billion in local public and private investment. This level of investment in an activated park system resulted in more than 1,800 hours in paid youth employment, $500 million in green improvements, and $20 billion in commercial, residential and retail development throughout the Denver area. (Source: The Greenway Foundation Annual Report)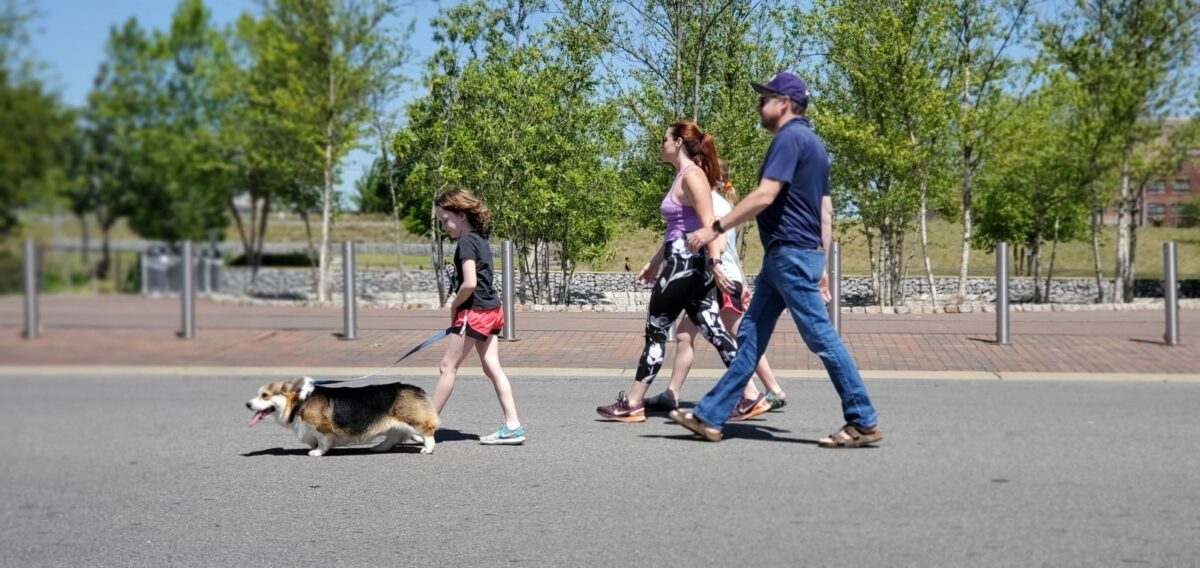 An increase in physical activity is linked to park access in communities. 
The Center for Disease Control Community Preventative Services Task Force conducted studies to craft a coordinated approach utilizing land-use, environmental design and transportation systems to create opportunities for community accessible physical activity.  
The findings of this task force were strikingly evident: 
Four students assessed total physical activity and found higher levels of physical activity associated with activity-friendly built environments. 
Ten studies evaluated recreation-related walking and biking, and found higher levels of physical activity when able to access built environments like parks and trails. 
Twelve studies reported on total walking found higher levels of physical activity associated with activity-friendly environments. 
The level of physical activity that was assessed was also associated with reducing or preventing health problems in communities.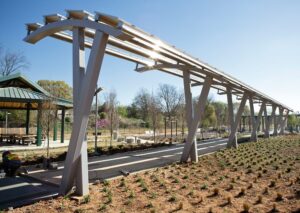 Cities are creating and using parks as a green infrastructure which is an approach to water management that mimics the natural water cycle in an effective and economical way. Using just one park and investing in green infrastructure instead of gray infrastructure, the City of Atlanta is saving at least $16 million in utility resources and water management. 
According to the City Parks Alliance, parks significantly lower infrastructure costs for cities through energy efficient stormwater management like the use of Green Infrastructure.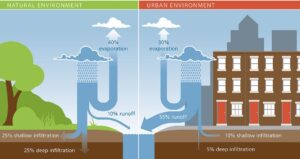 These urban parks are examples of how inclusive, well-designed, and well-activated parks spur local and regional growth for its people, economies, and environments. Linn Park sits as the most prominent green spaces in Downtown Birmingham, and it should be a public space that is inclusive and sustainably programmed with activation that unites the community, stimulates the surrounding economy, and positively impacts the environment. 
Related News
Filed Under: Front Page, Small Business, Woodlawn

We are so excited to announce that the Woodlawn Street Market is here to stay in 2023! The tenth season will kick off April 1st on 55th place, featuring over 60 vendors. The WSM has been a staple for the Woodlawn Community for years and has helped stimulate entrepreneurship in The Magic City.

Filed Under: Birmingham Food & Drink, Front Page, Small Business, Woodlawn, Yaysayers

Have you tried Naughty But Nice Kettle Corn, located right outside of downtown? With over eight different flavors to choose from, NBNKC is the perfect snack to satisfy your sweet OR salty tooth. However, NBNKC is more than just popcorn; Tanesha Sims-Summers, owner and founder, believes "We make Birmingham sweeter one kernel at a time.

Filed Under: Downtown Birmingham, Front Page, Residential, Yaysayers

Meet Lauren and Marina Moore! These sisters have lived at The Watts residents for the past two years. Learn why the Moores choose to live downtown rather than stay in the suburbs.