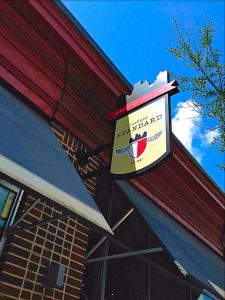 Speaking of 2nd Avenue…and just in case you haven't heard: Urban Standard is open again! Kudos to owner Tom Wrzesien and his amazing staff for persevering while the popular coffeehouse underwent three months of repairs following a fire that destroyed the kitchen and caused serious smoke damage. We're so glad to have y'all back on 2nd! Urban Standard is again partnering with our Urban Food Project team to source a significant portion of their menu from Alabama farmers. The purchases of local restaurants like Urban Standard help offset the costs of helping corner stores in Birmingham's food deserts offer fresh fruits and vegetables. We call it a triple-net investment!
Related News
Filed Under: Downtown Birmingham, Front Page

CAP is coordinating directly with leadership of Birmingham Police North Precinct and will continue to operate a full schedule as long as staffing and ambassador safety allows.

Filed Under: Downtown Birmingham

To protect one of Birmingham's most vulnerable populations, CAP and One Roof are coordinating education and sanitation services for people who are unsheltered.