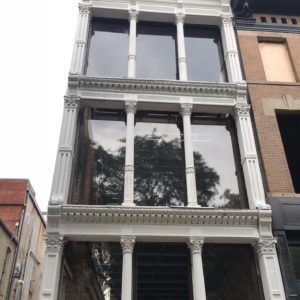 Onlookers can now see progress clearly in a unique building in downtown Birmingham.  
Installation of the largest continuous panes of glass outside of the Birmingham-Shuttlesworth International Airport is finally finished at the Iron Age Building on 20th Street North.  
Owner Harsha Hatti called the installation the icing on the preservation cake of one of the only two cast iron buildings left in the city.  
The second is the Zinszer Building on 2nd Avenue North, built in 1889.  
The Iron Age Building was built in 1896 to house the Weekly Iron Age Newspaper.  Prior to Hatti's purchase in 2017, the building was vacant for nearly 30 years.  He also owns three other buildings on the street.  
His interest in history led him to begin purchasing property on 20th Street North in 2013. It was love at first sight for him and Iron Age.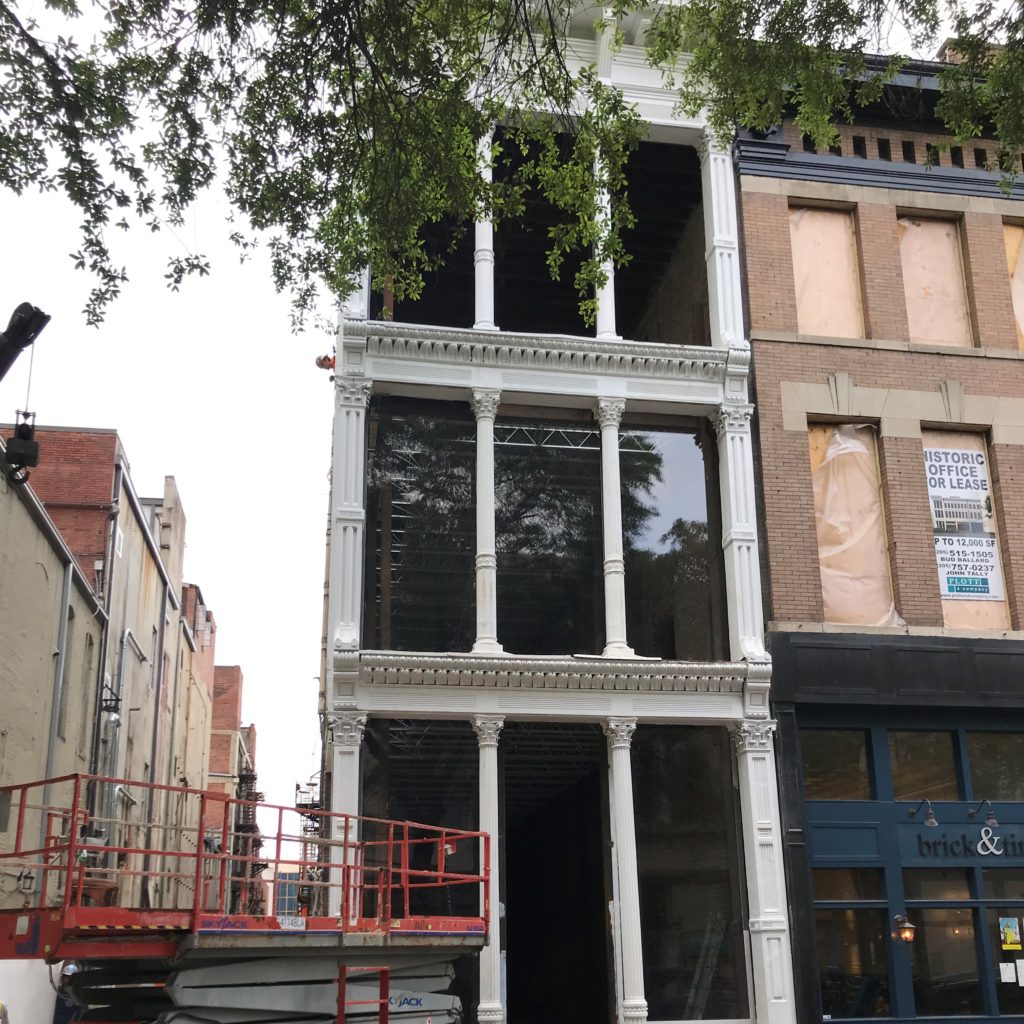 "I knew I wanted to restore it to its former glory," he said.   
To do that, Hatti said found the only company in the country that could craft the 6-foot by 16-foot panes of Lexan glass for the handmade windows.  
Lexan glass is a thin, transparent polycarbonate that that be turned into something as large bulletproof glass to something as small and delicate as a DVD. The panes in Iron Age are only one-inch thick.  Several workers were involved in the installation that lasted for days.  
Hatti plans to move his business, CORELinQ Innovations into Iron Age. There will also be room for co-working space for technology startups. The ground floor is reserved for retail space. Tenants will begin filling the building in early June 2019.  
Related News
Filed Under: Downtown Birmingham, Family Friendly, Front Page, Get Involved, Small Business, Yaysayers

With summer just around the corner, kids will soon be out of school and insisting on getting out of the house. Luckily, Downtown Birmingham has an abundance of family-friendly activities that will keep your kiddos entertained and create lifelong memories.

We know taking kids out for extended periods can be challenging; that's why we have curated a list of experiences designed to be enjoyable within a manageable 3 – 4 hour timeframe. This way, both children and parents can make the most of their time without feeling overwhelmed or exhausted. These four experiences include lunch options and are tailored to different ages and personalities.

Filed Under: Downtown Birmingham, Front Page, Get Involved, REV Team, Yaysayers

Meet Michael Symes, the new City Center District Manager for the Business Improvement District (BID). As a long-time resident of Birmingham, Michael brings a wealth of knowledge and experience to the role, having been an active member of the community since graduating from the University of Alabama. In this article, we will explore Michael's journey and learn about his "accidental roots" in the city, as well as his passion for working with the Business Improvement District (BID) of the Magic City. Follow along  as we get to know the person behind the job title and uncover the unique perspective he brings to the role.

Filed Under: Front Page, Get Involved, Historic Preservation, Residential

President and CEO of REV Birmingham David Fleming writes about the importance of historic preservation and highlights the advocacy efforts that saved the French Quarter in New Orleans and the Forest Park neighborhood in Birmingham. The article concludes with a call to action, urging for new leaders and the implementation of various strategies to protect and celebrate Birmingham's historic buildings and places.