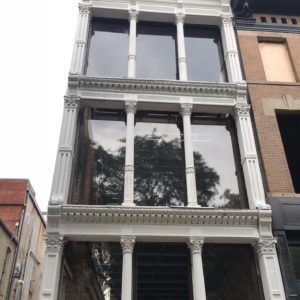 Onlookers can now see progress clearly in a unique building in downtown Birmingham.  
Installation of the largest continuous panes of glass outside of the Birmingham-Shuttlesworth International Airport is finally finished at the Iron Age Building on 20th Street North.  
Owner Harsha Hatti called the installation the icing on the preservation cake of one of the only two cast iron buildings left in the city.  
The second is the Zinszer Building on 2nd Avenue North, built in 1889.  
The Iron Age Building was built in 1896 to house the Weekly Iron Age Newspaper.  Prior to Hatti's purchase in 2017, the building was vacant for nearly 30 years.  He also owns three other buildings on the street.  
His interest in history led him to begin purchasing property on 20th Street North in 2013. It was love at first sight for him and Iron Age.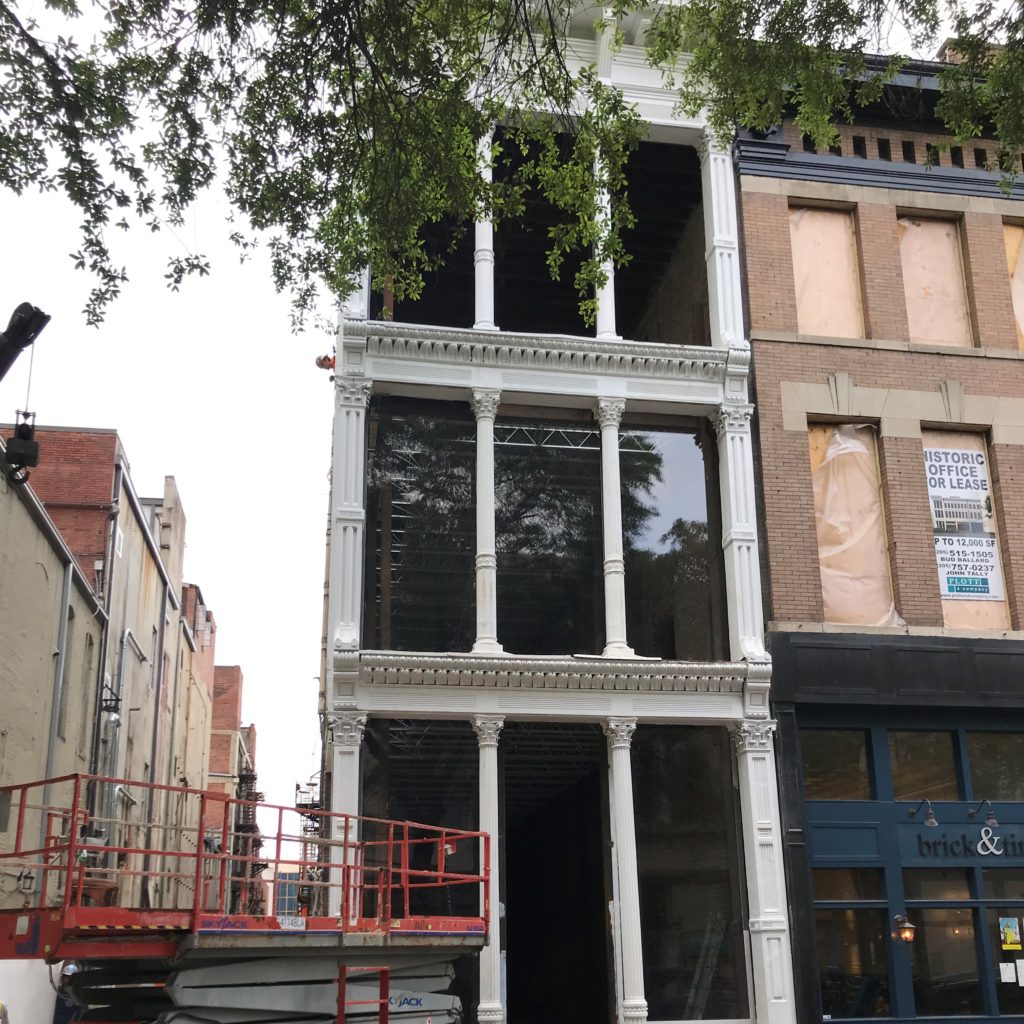 "I knew I wanted to restore it to its former glory," he said.   
To do that, Hatti said found the only company in the country that could craft the 6-foot by 16-foot panes of Lexan glass for the handmade windows.  
Lexan glass is a thin, transparent polycarbonate that that be turned into something as large bulletproof glass to something as small and delicate as a DVD. The panes in Iron Age are only one-inch thick.  Several workers were involved in the installation that lasted for days.  
Hatti plans to move his business, CORELinQ Innovations into Iron Age. There will also be room for co-working space for technology startups. The ground floor is reserved for retail space. Tenants will begin filling the building in early June 2019.