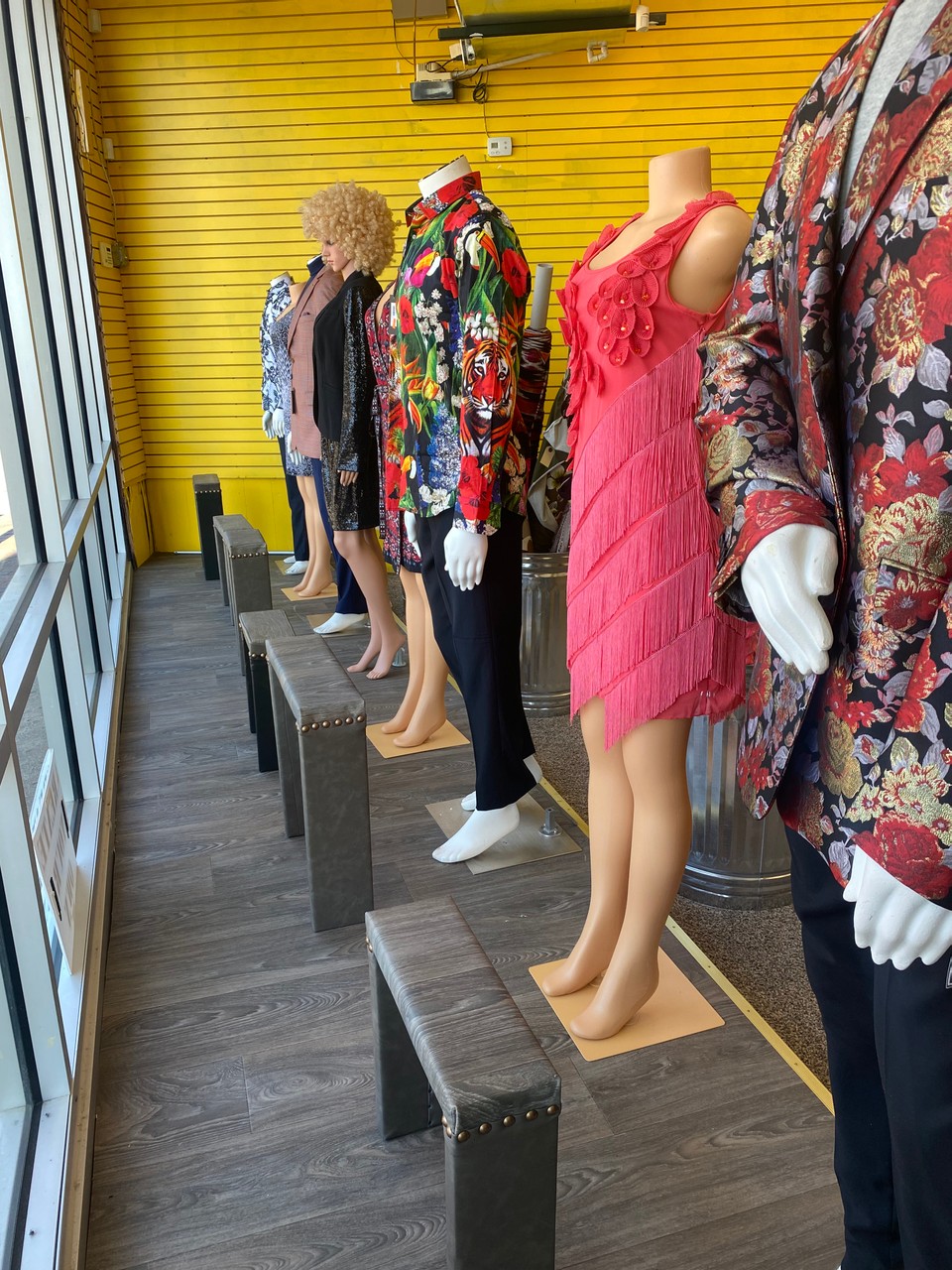 This post was originally published on the Woodlawn site
Woodlawn is home to so many businesses that make up the community we all know and love. From popcorn shops to bridal boutiques to chiropractic offices, this neighborhood has it all! Most of these businesses have been built from the ground up by business owners that have put their all into these entrepreneurial passions. Woodlawn would not be what it is or where it is today, without the faces behind these businesses. Theuda Tusajiwe, owner of Nmosa Fabrics, is here to share her journey of getting started in the community and the lesson's that have been learned along the way.
Nmosa Fabrics is holding their grand opening in Woodlawn this Sunday at 12:00 p.m. and we are so thrilled to welcome them to the community! The store will offer specialty, one-of-a-kind unique, gorgeous dressmaker fabrics and notions. Other services offered include custom orders to fit any occasion or event and a large selection in stock and short turnaround for items not on site.
What is the name of your business?
Nmosa Fabrics
What services or products do you offer?
Custom designs, alterations, sewing classes, & fabric and notions sales
How long have you had your business?
Alterations & custom designs – 25+ years; Sewing instructions – 15 years; Fabric sales – since January 2021
Why did you choose to open your business in Woodlawn?
It's a great location! There are up and coming developments in the area, it's conveniently located, and the schools and community are in need of my services.
What is your favorite part about being located in Woodlawn?
Location, location, location!
What is the next step you would like to take in order to grow your business?
Increase my services and connect with others with like services that my need access to larger space
What is the biggest lesson you have learned since opening your business?
Advertising, convenient & accommodating hours, services, and price points.
What's your quick pitch we can help share to get new customers through your doors?
We're your one stop shop for any and all to do with fashion, creations, home decor, and skills training in the area of sewing
If you could give one piece of advice to aspiring business owners, what would it be?
Choose the right contractors; have an attorney, accountant, banker, and a business partner.
For more information check them out on Facebook: @nmosafabrics
Related News
Filed Under: Big Pitch, Front Page, Small Business, Uncategorized

If you've been following REV for a while, you probably remember The Big Pitch Competitions we used to hold back in the day. The Big Pitch presented by PNC was essentially our own little version of Shark Tank. And a lot of your favorite local businesses that participated in this competition now have active retail storefronts that you can go check out. Let's start with some of our finalists that are based in the City of Birmingham and see what they've been up to!

Filed Under: Developer, Downtown Birmingham, Filling Vacant Spaces, Front Page, Potential-Proving, Uncategorized

Have you been to Downtown Birmingham's newest development located on 25th Street? If not, you need to head down there ASAP and check it out! This new single story development is a product of a collaboration between David Baker Architects (DBA) and Locke General Contractors, led by DBA's very own Amanda Loper. It is intended to be a "collaborative commercial space in a catalyst development area of Birmingham." Both DBA and Locke General Contractors will be tenants of the space, along with June Coffee Roasters, Zephyr Barber, and Last Call Baking Cooperative!

Filed Under: Downtown Birmingham, Events, Front Page, Uncategorized

One of Birmingham's many hidden treasures is the music scene downtown. The sheer volume of concert venues we have in downtown Birmingham is something most people aren't even aware of – but it really is remarkable! There is truly something for everyone, whether you're into the smaller, more intimate venues or the large-scale venues for those big name artists. Keep reading to check out some of the cool venues downtown Birmingham has to offer.