Alleys aren't just made for dumpsters. They can be transformed into an oasis among a bustling city center. With some relatively small changes, an alley becomes not a place to avoid, but a must-see destination.
We're constantly dreaming of how these kinds of projects make cities more vibrant. Here are a few examples of how some elbow grease and imagination can make a world of difference:
Paint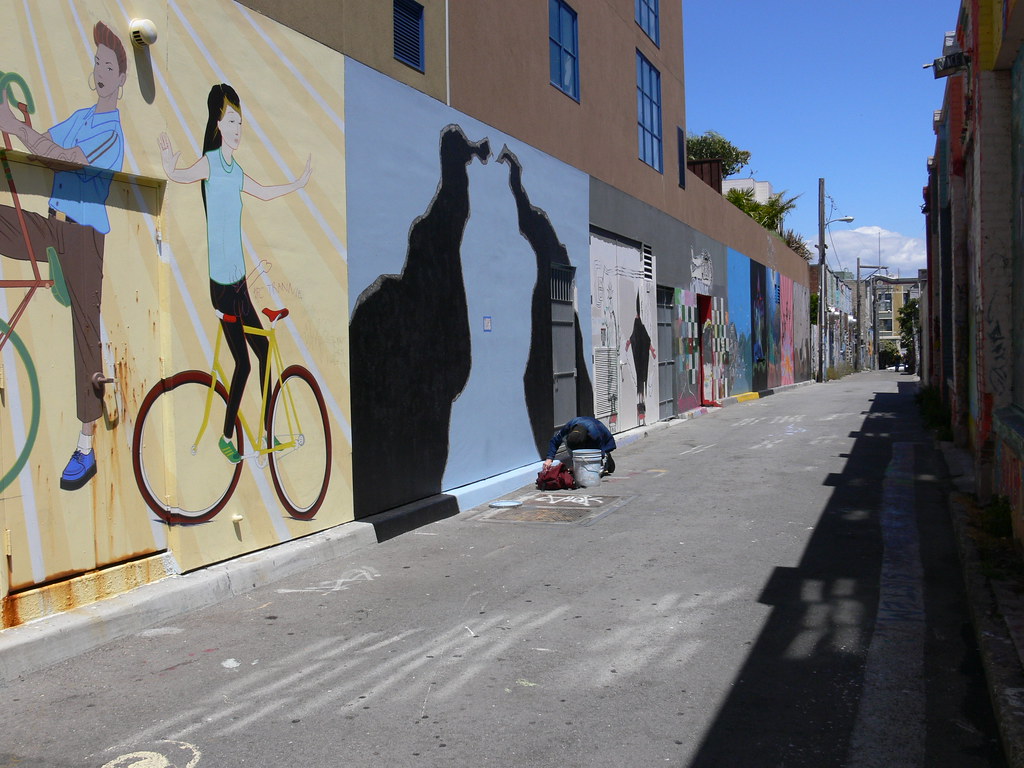 How cool is this? A mural artist turned this alleyway into an outdoor art gallery. There are plenty of opportunities to paint city or area-specific murals. It creates a sort of secret space that's a great backdrop for selfies, looking at you, millennials.  
Lighting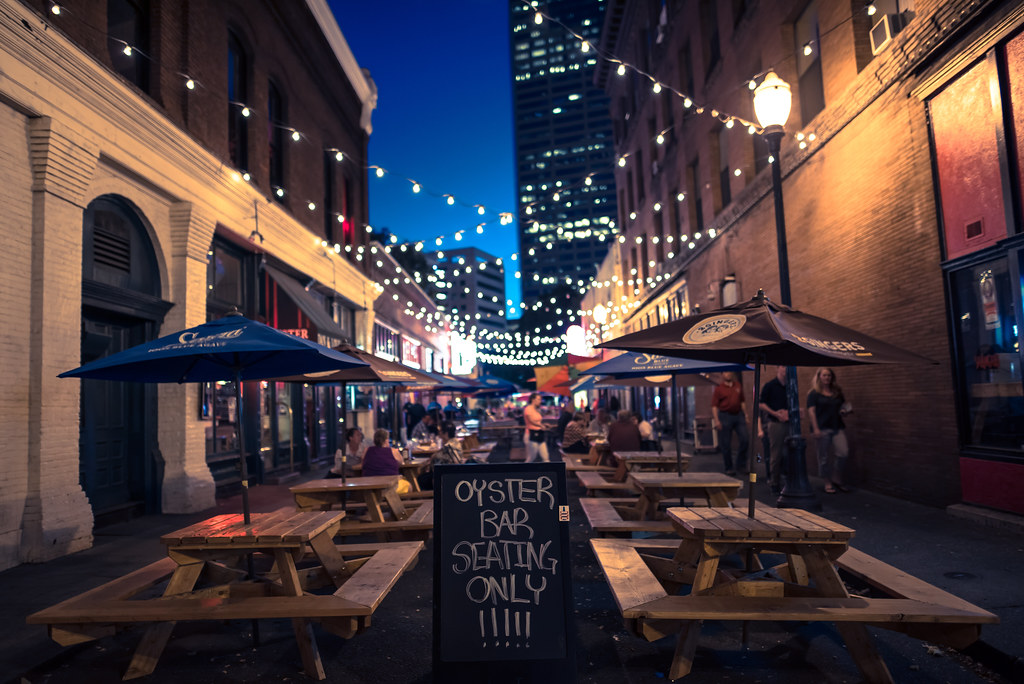 Let's be honest here. Who doesn't love string lights? Lights are a great way to add a little ambiance to just about anywhere. Also, they're kind of like Christmas lights that are acceptable year-round. We could all use a little holiday cheer, especially if it means turning a dark alley into an inviting space.  
Seating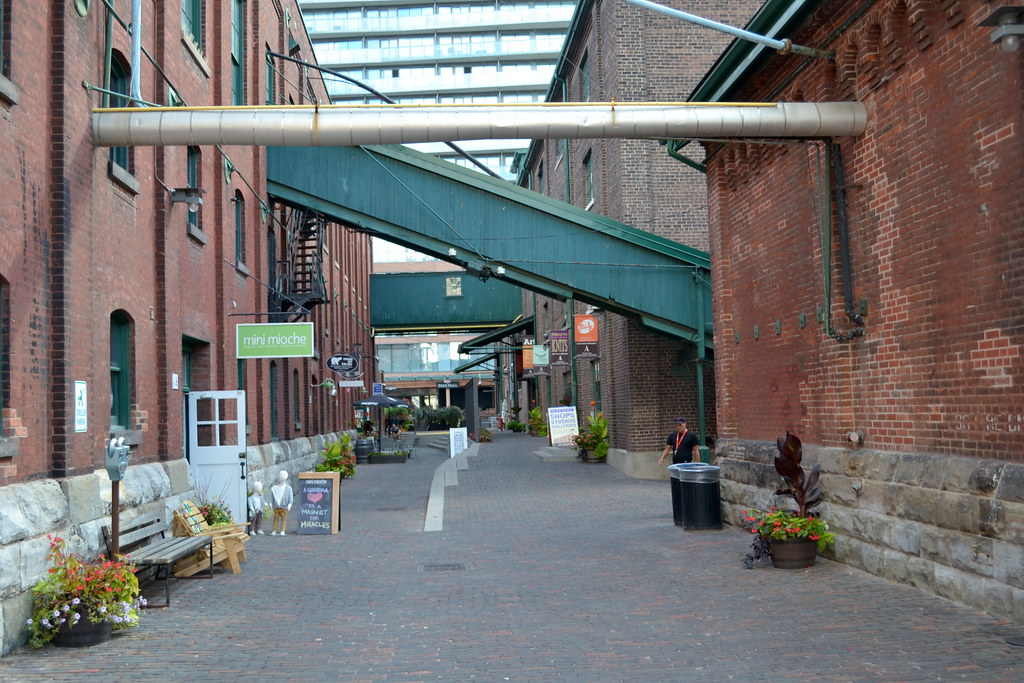 Want to really up the ante? Adding seating might be the way to go. That way, visitors will want to stick around. Alleyway seating adds to the welcoming vibes, whether it's extra outdoor seating for a restaurant or just a few benches that people can sit on while they're exploring the city.  
Related News
Filed Under: Downtown Birmingham, Front Page, Get Involved

We've made it to the third and final public workshop for Re-vision Linn Park! Partners behind Re-Vision Linn Park will wrap up the community engagement process at the last public workshop on Tuesday, October 4, at Boutwell Auditorium. Community members can participate and provide feedback on a park design concept in the noon or 5:30 p.m. session – so come out one last time and let your voice be heard!

Filed Under: Big Pitch, Front Page, Small Business, Uncategorized

If you've been following REV for a while, you probably remember The Big Pitch Competitions we used to hold back in the day. The Big Pitch presented by PNC was essentially our own little version of Shark Tank. And a lot of your favorite local businesses that participated in this competition now have active retail storefronts that you can go check out. Let's start with some of our finalists that are based in the City of Birmingham and see what they've been up to!

Filed Under: Developer, Downtown Birmingham, Filling Vacant Spaces, Front Page, Potential-Proving, Uncategorized

Have you been to Downtown Birmingham's newest development located on 25th Street? If not, you need to head down there ASAP and check it out! This new single story development is a product of a collaboration between David Baker Architects (DBA) and Locke General Contractors, led by DBA's very own Amanda Loper. It is intended to be a "collaborative commercial space in a catalyst development area of Birmingham." Both DBA and Locke General Contractors will be tenants of the space, along with June Coffee Roasters, Zephyr Barber, and Last Call Baking Cooperative!