By Jonathan Crain
It all started in 2005 when three urban designers went looking for "unscripted fragments" of space in San Francisco that could be used in a fun and engaging way.
Noticing that pay-by-the hour street parking was actually remarkably cheap real estate, John Bela, Blaine Merker, and Matthew Passmore hatched a plan to turn a single parking spot into a mini-park for one day, greening up a particularly gray stretch of San Francisco streetscape. To pull it off, they would need some turf, one tree, a bench, and enough pocket change to keep the meter fed.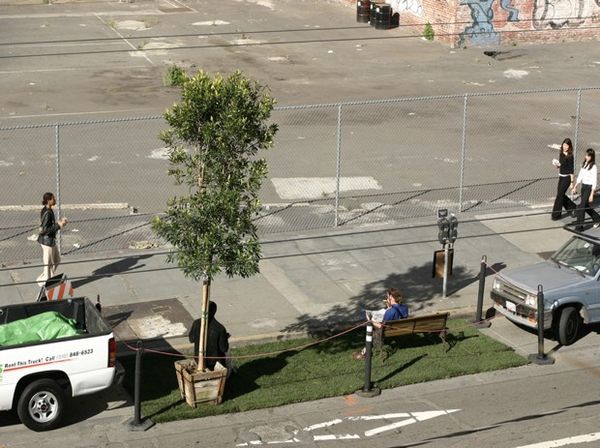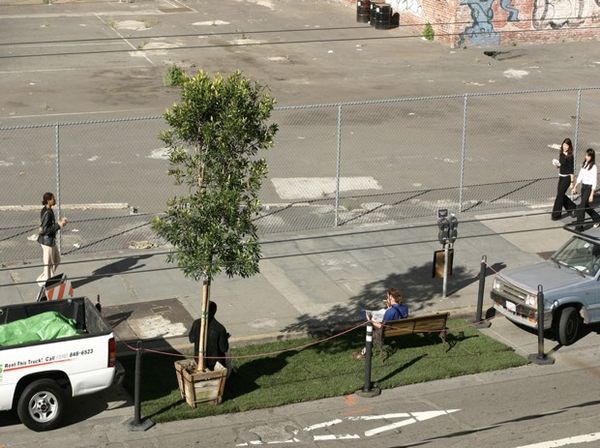 The objective was to create a more people-centric street. Once pictures of people enjoying this unusual project hit the internet, the group started getting requests and questions from people all over the world about how they could make use of small unprogrammed spaces in their own cities. 
Rather than try to own the event, the group adopted an open-source strategy by creating a guide and giving everyone the knowledge and tools to launch their own Park(ing) Day. Now the event has become a tradition: The third Friday in September is a celebration of people-focused public spaces and creative problem solving around them! 
In Birmingham, our local chapter of the American Society of Landscape Architects has taken up the Park(ing) Day charge. Last year saw Park(ing) Day migrate from Homewood into downtown Birmingham with a creative activation of 20th Street North. 
20th Street has historically been downtown's "main street" and 2019's Park(ing) Day was the first step toward creating a more vibrant main street for Birmingham. Auburn Urban Design Studio students designed and fabricated wooden structures that brought the parking/loading space up to sidewalk level and added shade, seating, and handicapped accessibility to the street. The pedestrian space of the sidewalk was extended using some light flexible barriers made from PVC and denoted with a design made of chalk-painted circles to create visual interest and make pedestrians feel more welcome.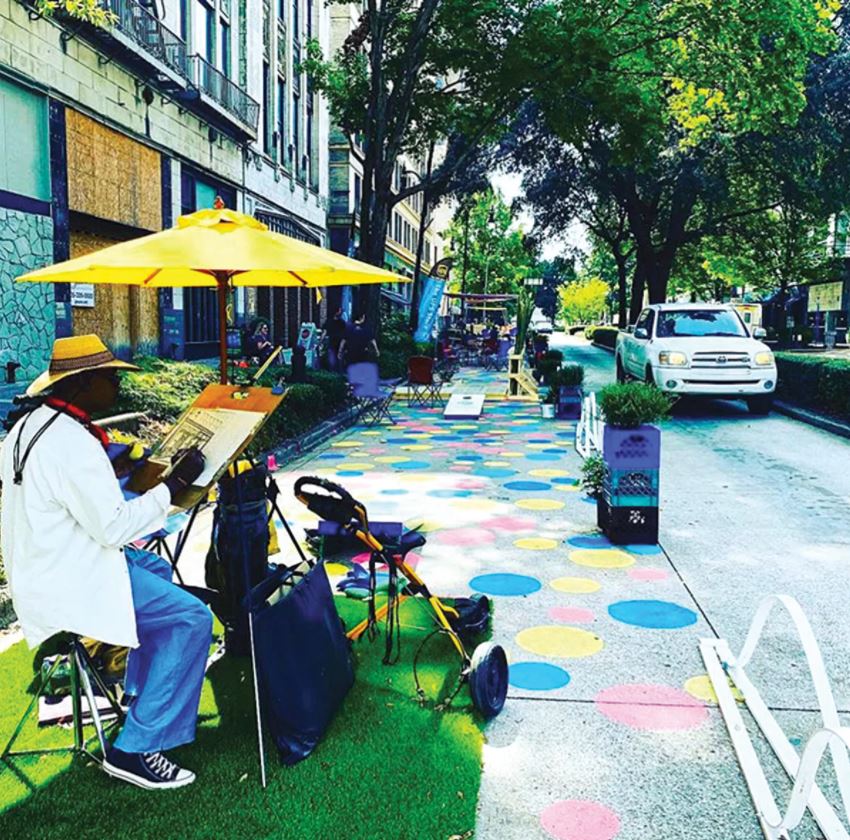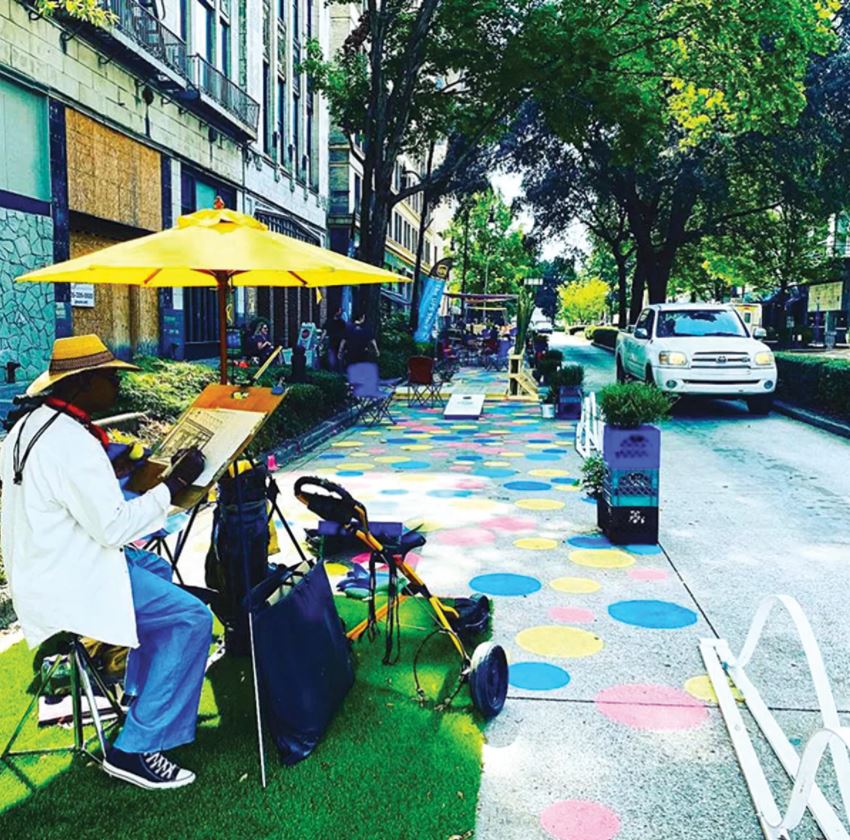 The demonstration also added programming such as animals from The Birmingham Zoo and games like giant Jenga (provided by AARP) to entice people to enjoy this new pedestrian plaza.
REV Birmingham was brought in to help with design and implementation because of our experience producing successful short-term streetscape demonstration projects such as our Safe Routes to Parks project in Smithfield and our Tactical Urbanism project in Woodlawn.
The 20th Street Park(ing) Day project was overwhelmingly well received with positive feedback from passersby, and plenty Birminghamians stopping by to relax and enjoy the space.
You may have noticed that the third Friday in September 2020 is right around the corner… Stay tuned for an even more ambitious vision for what 20th Street could become!
Related News
Filed Under: Filling Vacant Spaces, Front Page, Get Involved, Small Business

In less than a year after arriving in the United States, the Vyshyvanyuk family, who recently fled from Ukraine, is now launching NiEl' Bridal Atelier, a custom wedding dress and alterations business in Forest Park. Olena and Mykola Vyshyvanyuk, along with their three children – Viktoriia Vyshyvanyuk, Eva Vyshyvanyuk, and Loanna Vyshyvanyuk – made the courageous decision to leave Ukraine on November 7, 2022. This family's inspiring story serves as a testament to the boundless opportunities that small businesses can achieve in Birmingham.

Filed Under: Business-Proving, Downtown Birmingham, Filling Vacant Spaces, Front Page, Small Business

Are you a startup looking for a foot in the door? Did you know we have an accelerator program that helps founders begin their entrepreneurial journey right here in the Switch district? TechStars is a dynamic three-month program that empowers entrepreneurs in their quest to discover product-market fit, gain traction, and access both capital and global mentorship. Operating in more than 30 cities worldwide, Techstars added Birmingham as a host for their energy-focused cohort.