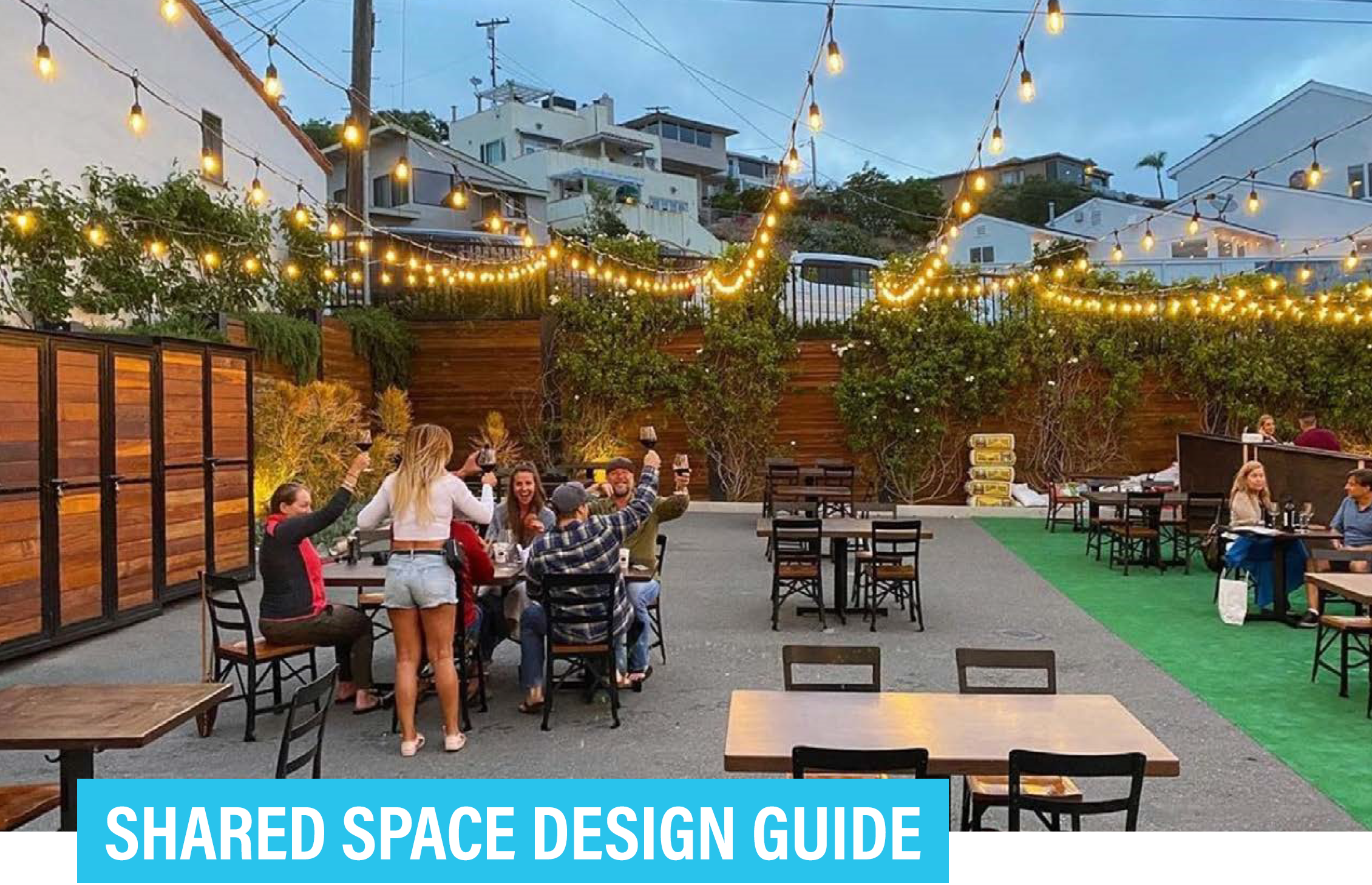 By Robert Emerick
REV Client Relations Manager
The Birmingham City Council recently approved the Shared Space Permit aimed at helping bars and restaurants safely welcome customers back for an on-site dining experience while also maintaining social distancing rules.
Like with many new strategies in the age of COVID-19, the permit comes with questions. That's where REV comes in for you, restaurant owners! We'll explain how the permit works as well as how our team can help you through the process.
What is the Shared Space Permit? 
The City of Birmingham has created a special permit that allows the temporary use of designated, outdoor, public space to promote safe distancing during the coronavirus outbreak. 
What uses does the permit allow? 
Seating or dining 
Retail use 
 Can alcohol be served in a Shared Space footprint? 
The Shared Space Permit allows a temporary extension of the licensed premises for sale, service and consumption of alcoholic beverages. The applicant must present a copy of the final permit to the Alabama ABC Board to confirm the City's consent for the use of the space. The applicant is responsible for appropriate liability insurance for any areas where alcohol is sold or served. In response to the Coronavirus pandemic, AABC has made temporary changes to its rules and processes.
Are the Shared Space Permit and an Entertainment District the same thing? 
No. While alcohol may be consumed in the designated Shared Space footprint (see above), open containers cannot be carried between establishments as is allowed in areas designated as an Entertainment District.  
How does the Shared Space Permit Work? 
The permitting process has been streamlined to make it as simple as possible. Here are the requirements:  
Create a site plan.   
Complete the application, including insurance documentation, hold harmless agreement and pay the $25 non-refundable application fee. 

Set it up and you're in business!  
How can REV Birmingham help? 
REV has developed a design guide that includes possible layouts and resources for finding materials like traffic barriers. In addition, REV can provide assistance with:  
Developing your site plan  
Navigating the permit process  
Answering your questions about space design requirements, the permitting process, and ABC requirements  
Related News
Filed Under: Big Pitch, Front Page, Small Business, Uncategorized

If you've been following REV for a while, you probably remember The Big Pitch Competitions we used to hold back in the day. The Big Pitch presented by PNC was essentially our own little version of Shark Tank. And a lot of your favorite local businesses that participated in this competition now have active retail storefronts that you can go check out. Let's start with some of our finalists that are based in the City of Birmingham and see what they've been up to!

Filed Under: Developer, Downtown Birmingham, Filling Vacant Spaces, Front Page, Potential-Proving, Uncategorized

Have you been to Downtown Birmingham's newest development located on 25th Street? If not, you need to head down there ASAP and check it out! This new single story development is a product of a collaboration between David Baker Architects (DBA) and Locke General Contractors, led by DBA's very own Amanda Loper. It is intended to be a "collaborative commercial space in a catalyst development area of Birmingham." Both DBA and Locke General Contractors will be tenants of the space, along with June Coffee Roasters, Zephyr Barber, and Last Call Baking Cooperative!

Filed Under: Downtown Birmingham, Events, Front Page, Uncategorized

One of Birmingham's many hidden treasures is the music scene downtown. The sheer volume of concert venues we have in downtown Birmingham is something most people aren't even aware of – but it really is remarkable! There is truly something for everyone, whether you're into the smaller, more intimate venues or the large-scale venues for those big name artists. Keep reading to check out some of the cool venues downtown Birmingham has to offer.