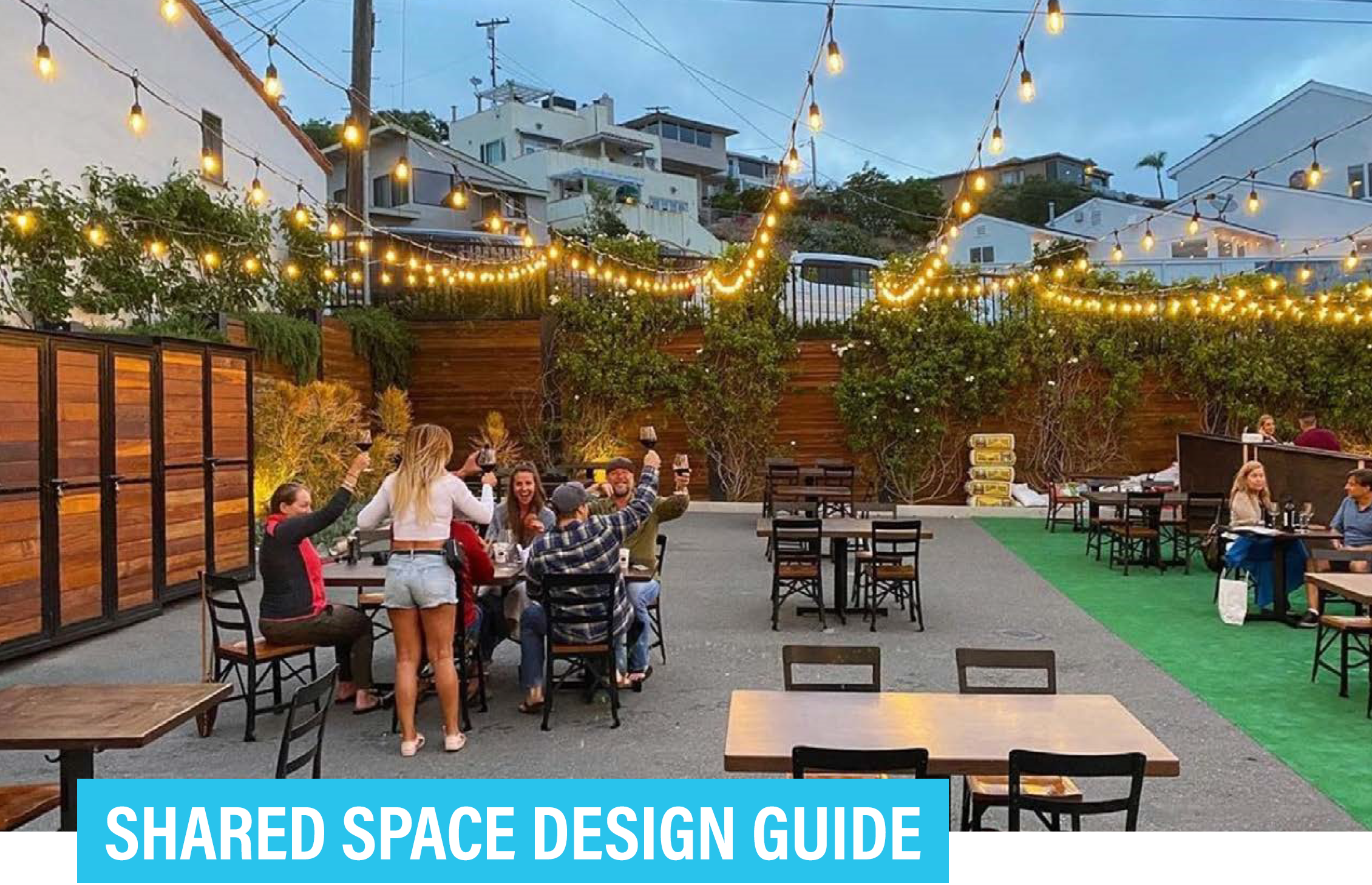 By Robert Emerick
REV Client Relations Manager
The Birmingham City Council recently approved the Shared Space Permit aimed at helping bars and restaurants safely welcome customers back for an on-site dining experience while also maintaining social distancing rules.
Like with many new strategies in the age of COVID-19, the permit comes with questions. That's where REV comes in for you, restaurant owners! We'll explain how the permit works as well as how our team can help you through the process.
What is the Shared Space Permit? 
The City of Birmingham has created a special permit that allows the temporary use of designated, outdoor, public space to promote safe distancing during the coronavirus outbreak. 
What uses does the permit allow? 
Seating or dining 
Retail use 
 Can alcohol be served in a Shared Space footprint? 
The Shared Space Permit allows a temporary extension of the licensed premises for sale, service and consumption of alcoholic beverages. The applicant must present a copy of the final permit to the Alabama ABC Board to confirm the City's consent for the use of the space. The applicant is responsible for appropriate liability insurance for any areas where alcohol is sold or served. In response to the Coronavirus pandemic, AABC has made temporary changes to its rules and processes.
Are the Shared Space Permit and an Entertainment District the same thing? 
No. While alcohol may be consumed in the designated Shared Space footprint (see above), open containers cannot be carried between establishments as is allowed in areas designated as an Entertainment District.  
How does the Shared Space Permit Work? 
The permitting process has been streamlined to make it as simple as possible. Here are the requirements:  
Create a site plan.   
Complete the application, including insurance documentation, hold harmless agreement and pay the $25 non-refundable application fee. 

Set it up and you're in business!  
How can REV Birmingham help? 
REV has developed a design guide that includes possible layouts and resources for finding materials like traffic barriers. In addition, REV can provide assistance with:  
Developing your site plan  
Navigating the permit process  
Answering your questions about space design requirements, the permitting process, and ABC requirements  
Related News
Filed Under: Downtown Birmingham, Front Page, Transportation

The City of Birmingham has approved the applications for two micromobility vendors to operate shared bikes and scooters from vendors Gotcha and Veo in a wide service area that includes downtown and many neighborhoods that will begin in early 2021.

Filed Under: Front Page, Small Business, Workshops

An online presence is essential for small businesses in these COVID-19 times—especially for retailers hoping to attract shoppers during this holiday season. Here's how you harness your internet power.