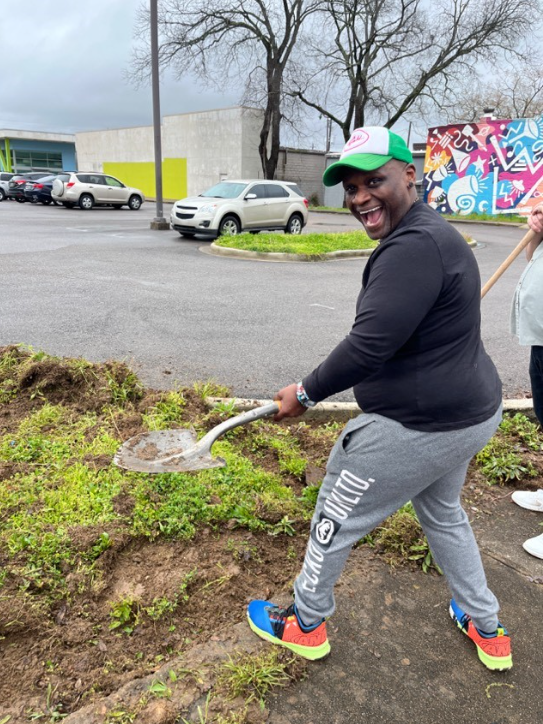 If you're looking for public parking in Woodlawn, here's your sign!  
You may have zoomed past the Woodlawn Municipal Lot located on the corner of 1st Ave. S and 55th Place N without blinking an eye. But, hey, we don't blame you – it was easy to miss. That's exactly why the Woodlawn Urban Main team gathered volunteers from the Woodlawn Business Association to give the sign a refreshing facelift.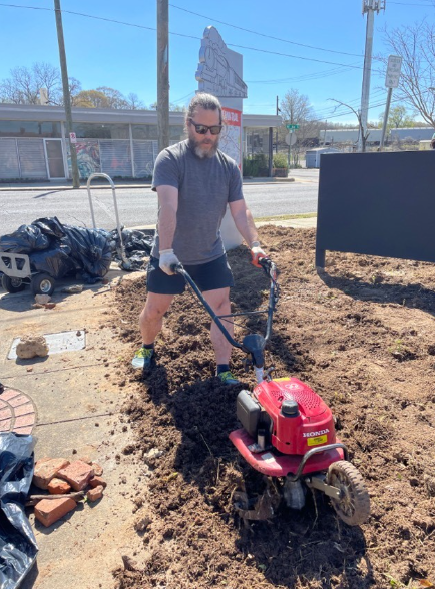 The Woodlawn neighborhood is full of community assets like this public parking lot. Part of the Urban Main team's focus is on enhancing Woodlawn's historic buildings and public art by breathing life and beauty into the Woodlawn landscape.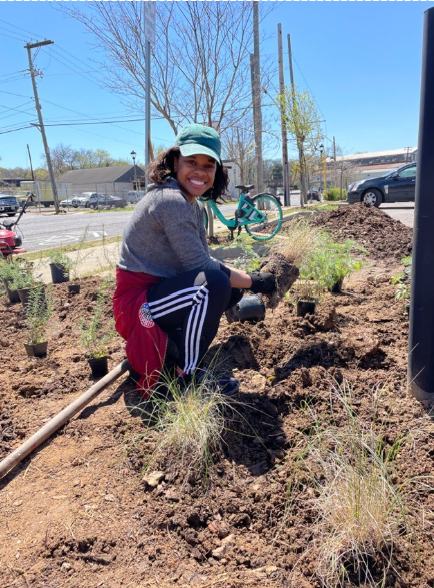 It started with a simple replanting of the plant-bed around the sign with new plants provided by the City of Birmingham horticulture department.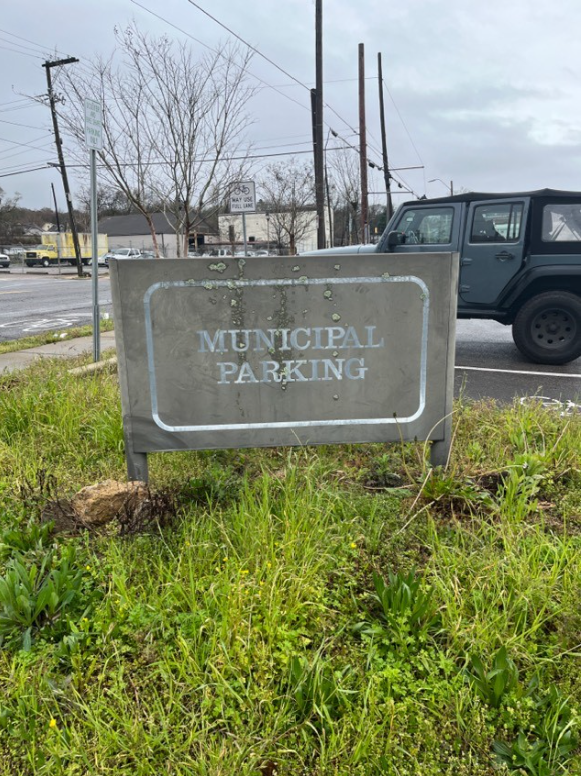 Then Jason Agan and Cameron WIlliams, Woodlawn business owners, volunteered to redesign the Municipal Parking sign with a fresh coat of paint and eye-catching design.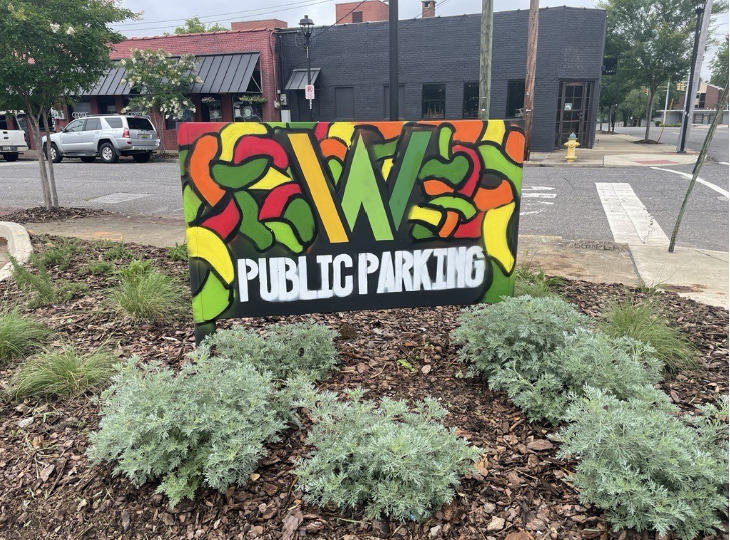 Next time you need a place to park when in Woodlawn, you know exactly where to look!
Related News
Filed Under: Developer, Downtown Birmingham, Front Page, Get Involved

The second community workshop held at Boutwell Auditorium on July 26th was another opportunity for the public to weigh in on the future of Linn Park. The project consultant team shared insight about the people engaged so far, the place-based assessment of Linn Park, and the preliminary park concept solutions. Keep reading to see the results and how you can play a part in this re-vision!

Filed Under: Business-Proving, Front Page, Small Business, Uncategorized, Woodlawn, Woodlawn Street Market

It's our favorite time of the month again – Woodlawn Street Market time! Woohoo! This month's market will be held on August 13, 2022, from 5-9 p.m. and it's a night market – because we all know how bad that Alabama heat can get! Keep reading to check out the vendors that will be featured at this month's market.

Filed Under: Downtown Birmingham, Events, Front Page, Yaysayers

Well, Birmingham – The World Games 2022 have officially come to an end. All of the hard work our city and community put in to prepare for this event was finally put into motion and we must admit, we are very impressed! Now, before we officially close this chapter, it's only fair to wrap up this special event with a highlight reel of some of our favorite moments from The World Games 2022!