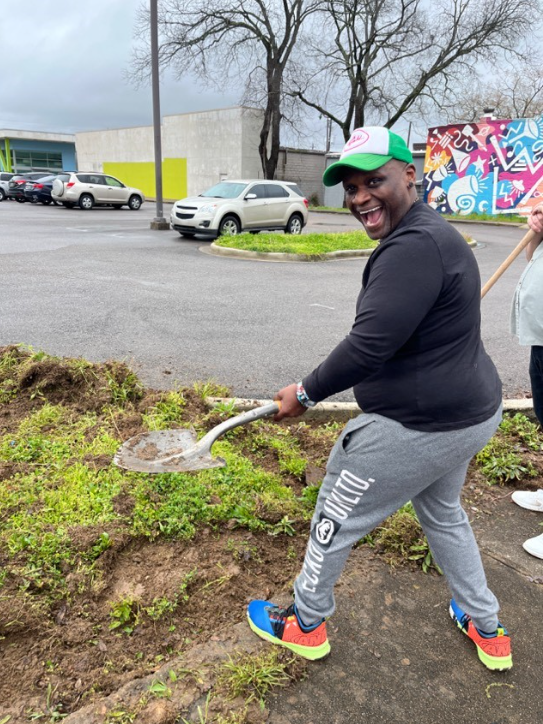 If you're looking for public parking in Woodlawn, here's your sign!  
You may have zoomed past the Woodlawn Municipal Lot located on the corner of 1st Ave. S and 55th Place N without blinking an eye. But, hey, we don't blame you – it was easy to miss. That's exactly why the Woodlawn Urban Main team gathered volunteers from the Woodlawn Business Association to give the sign a refreshing facelift.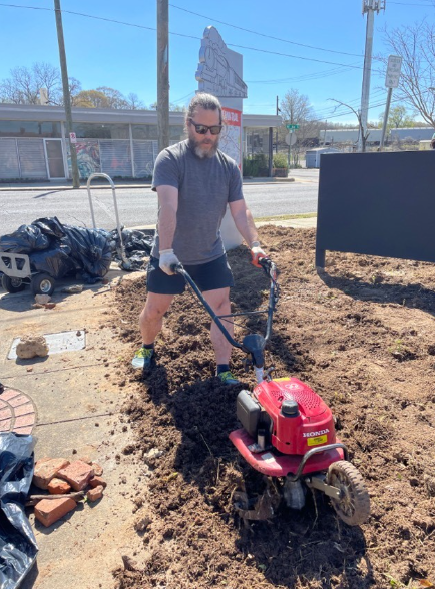 The Woodlawn neighborhood is full of community assets like this public parking lot. Part of the Urban Main team's focus is on enhancing Woodlawn's historic buildings and public art by breathing life and beauty into the Woodlawn landscape.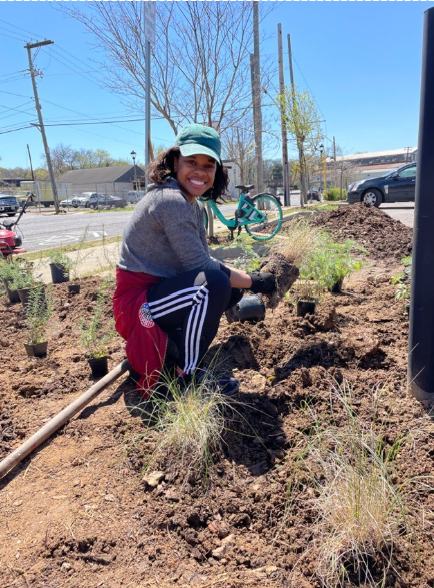 It started with a simple replanting of the plant-bed around the sign with new plants provided by the City of Birmingham horticulture department.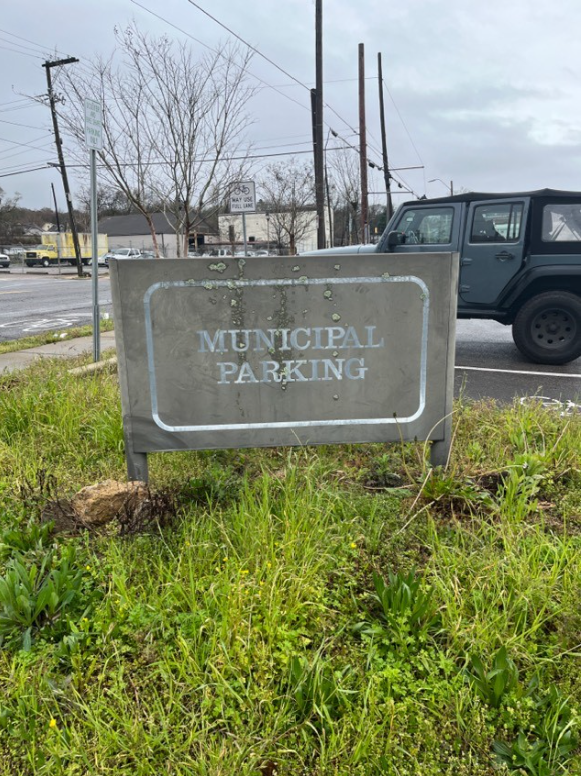 Then Jason Agan and Cameron WIlliams, Woodlawn business owners, volunteered to redesign the Municipal Parking sign with a fresh coat of paint and eye-catching design.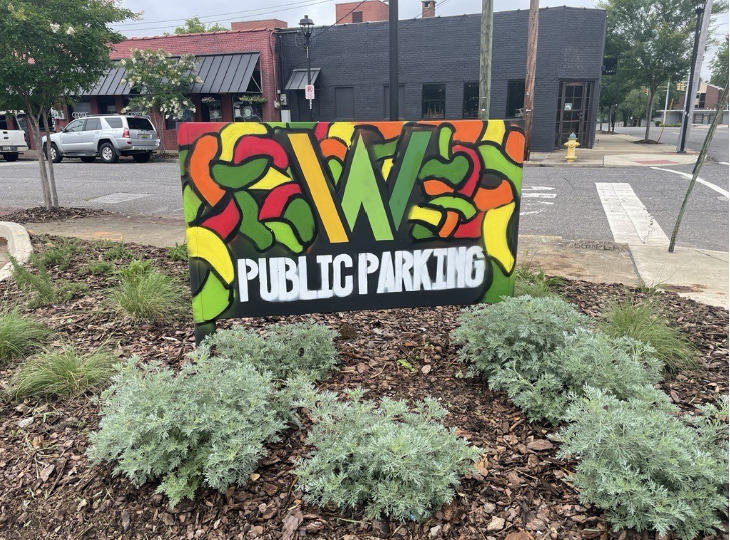 Next time you need a place to park when in Woodlawn, you know exactly where to look!
Related News
Filed Under: Front Page, Small Business, Woodlawn

There's a legend working in Woodlawn. Meet Dr. Henry Panion III, world-renowned producer, composer, arranger, conductor, and educator, with his record label and studio right off 55th place. Dr. Panion has traveled all around the globe performing and leading famous orchestras and even touring with Stevie Wonder. But somehow, Birmingham keeps calling him back home. Find out more about how Dr. Panion has made an impact in the Birmingham community.

Filed Under: Birmingham Food & Drink, Downtown Birmingham, Front Page, Small Business, Yaysayers

Birmingham is home to many unique and fun coffee destinations. With over 15 coffee shops in the Birmingham Metro area, we created a coffee trail to help you navigate the best spots in town for a delicious cup of joe. This extensive trail extends across Birmingham and can take several trips to complete it.

Filed Under: Downtown Birmingham, Events, Front Page, Yaysayers

Did you know Birmingham is home to 5 pro sports teams? Within the past 10 years, the Magic City has welcomed a professional basketball, soccer, baseball, football, and even a hockey team! With Legion Soccer Club, USFL Stallions, and Minor League Barons seasons about to begin, here's what you need to know for the best season of pro-sports yet!