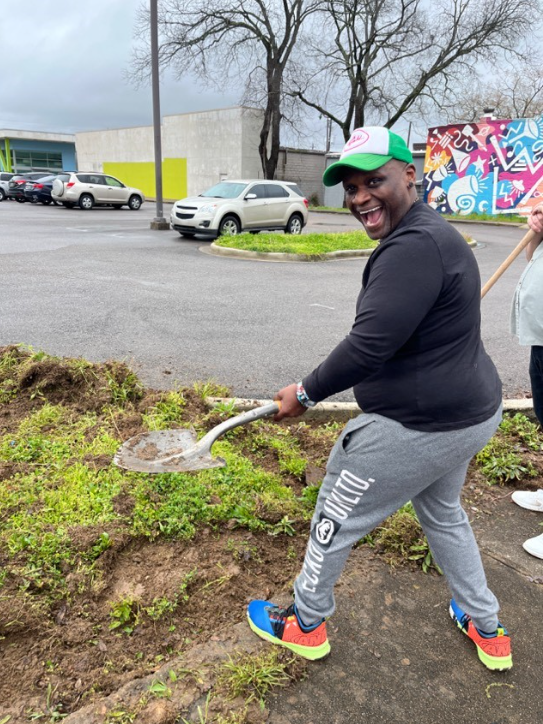 If you're looking for public parking in Woodlawn, here's your sign!  
You may have zoomed past the Woodlawn Municipal Lot located on the corner of 1st Ave. S and 55th Place N without blinking an eye. But, hey, we don't blame you – it was easy to miss. That's exactly why the Woodlawn Urban Main team gathered volunteers from the Woodlawn Business Association to give the sign a refreshing facelift.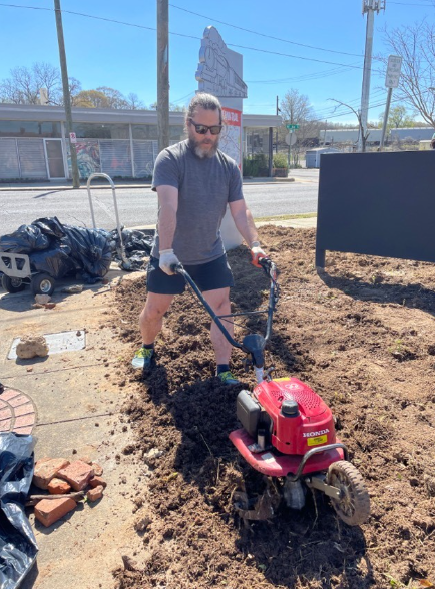 The Woodlawn neighborhood is full of community assets like this public parking lot. Part of the Urban Main team's focus is on enhancing Woodlawn's historic buildings and public art by breathing life and beauty into the Woodlawn landscape.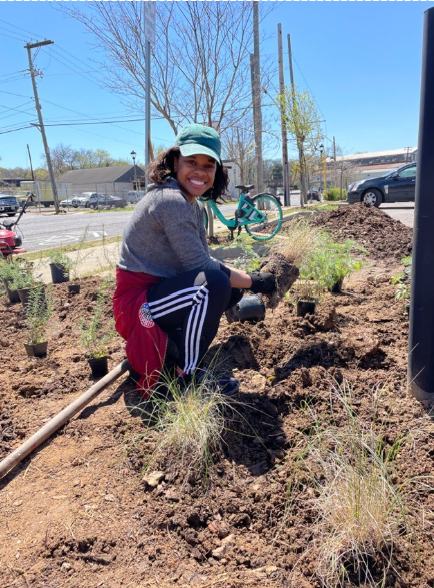 It started with a simple replanting of the plant-bed around the sign with new plants provided by the City of Birmingham horticulture department.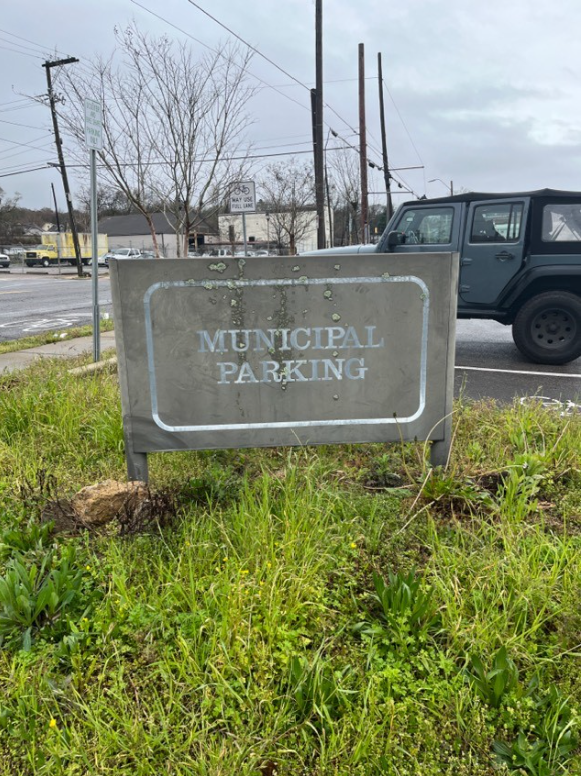 Then Jason Agan and Cameron WIlliams, Woodlawn business owners, volunteered to redesign the Municipal Parking sign with a fresh coat of paint and eye-catching design.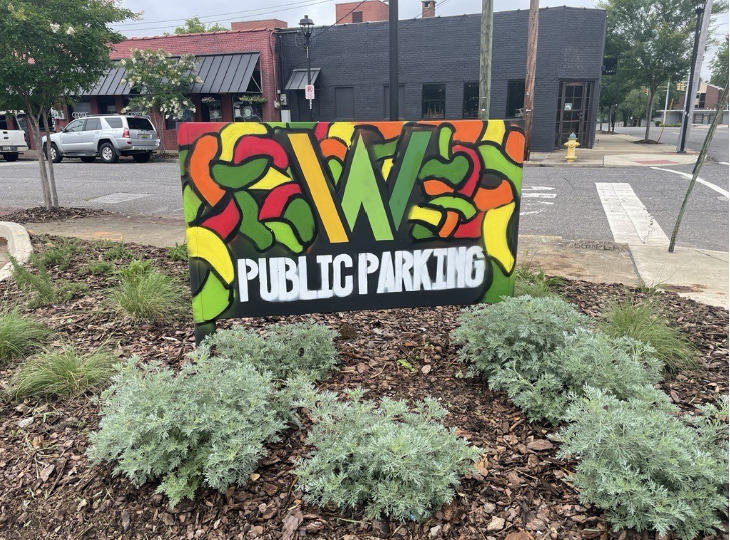 Next time you need a place to park when in Woodlawn, you know exactly where to look!
Related News
Filed Under: Front Page, Woodlawn

The Magic City Mural Festival returned to Woodlawn with five female muralists from across the country from November 5, 2022 to November 12, 2022. Led by Blank Space BHAM and REV Birmingham's Woodlawn community facilitator, Jason Avery, the festival brought new murals to the alleyway between 55th Street North and 55th Place North – affectionately called "The Way". Read more to see and learn all about the new beautiful murals!

Filed Under: Downtown Birmingham, Front Page, Get Involved, Yaysayers

With winter approaching, most plants on 20th are entering dormancy. These plants provide more than just a pretty landscape they also support native wildlife. The plants chosen for the Birmingham Green refresh were strategically placed to offer low-maintenance options and add a sense of place. Plants play a much larger role than just looking attractive.

Filed Under: Front Page, Potential-Proving, Uncategorized, Yaysayers

TODAY IS THE DAY! REV Birmingham is celebrating 10 years of creating vibrant commercial districts in the City of Birmingham. Today is all about celebrating the past decade of success and all that we have accomplished. It all started ten years ago when two organizations – Operation New Birmingham and Main Street Birmingham – merged to create the one and only REV Birmingham. We have covered so much ground since then, from historic building rehab consulting all the way to our refresh of 20th Street North – and we are looking forward to seeing what the future holds for us here at REV.