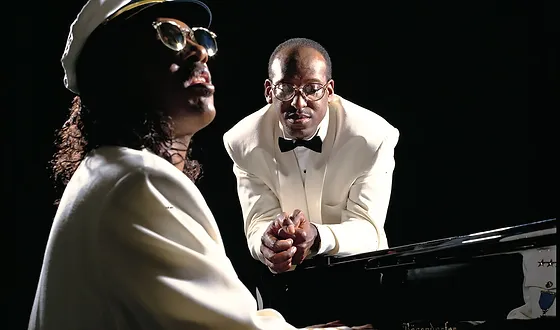 (Pictured Dr. Henry Panion and Stevie Wonder)
There's a legend working in Woodlawn. Meet Dr. Henry Panion III, world-renowned producer, composer, arranger, conductor, and educator, with his record label and studio right off 55th place. Dr. Panion has traveled all around the globe performing and leading famous orchestras and even touring with Stevie Wonder. Thankfully, Birmingham kept calling him back home.
Dr. Panion grew up in the Magic City. He graduated from Midfield High School, where he was introduced to his love for music. With the influence of a neighbor, he decided to continue his studies at Alabama A&M and received a full ride in music education. But this was only the beginning… At A&M, he worked his way up and became the drum major as a junior. During practices, he would have to copy music for upcoming performances and learn how to deconstruct and write music. Through the trust of his band directors, he started to arrange the show tunes for the band!
"To be in Legion Field hearing my own arrangement during the Magic City Classic, I just knew then that I wanted to go into arranging," said Dr. Panion
After graduating from Alabama A&M, he began his journey at Ohio State, where he had the opportunity to arrange music at a large church convention. At the time, the hit famous American gospel quartet, The Winans, would regularly perform at the convention. Due to his successful arrangements, The Winans asked Dr. Panion if he would help them with an upcoming album that Quincy Jones was producing. His work on Winans' album gained him a lot of attention.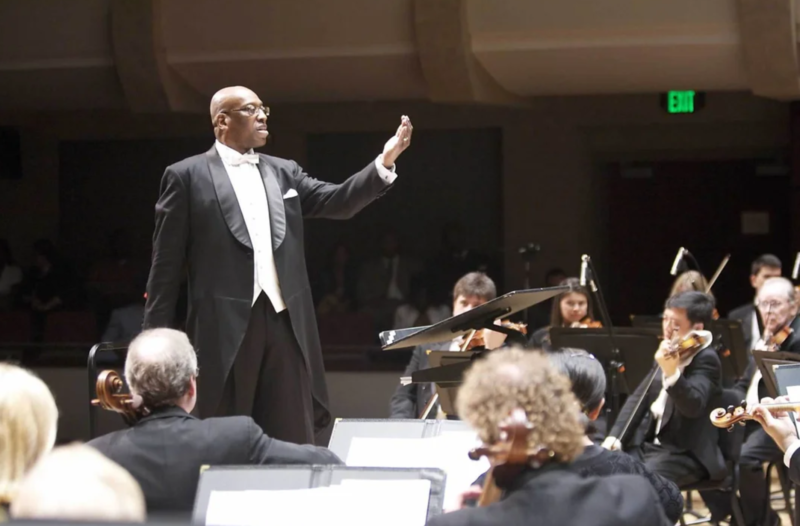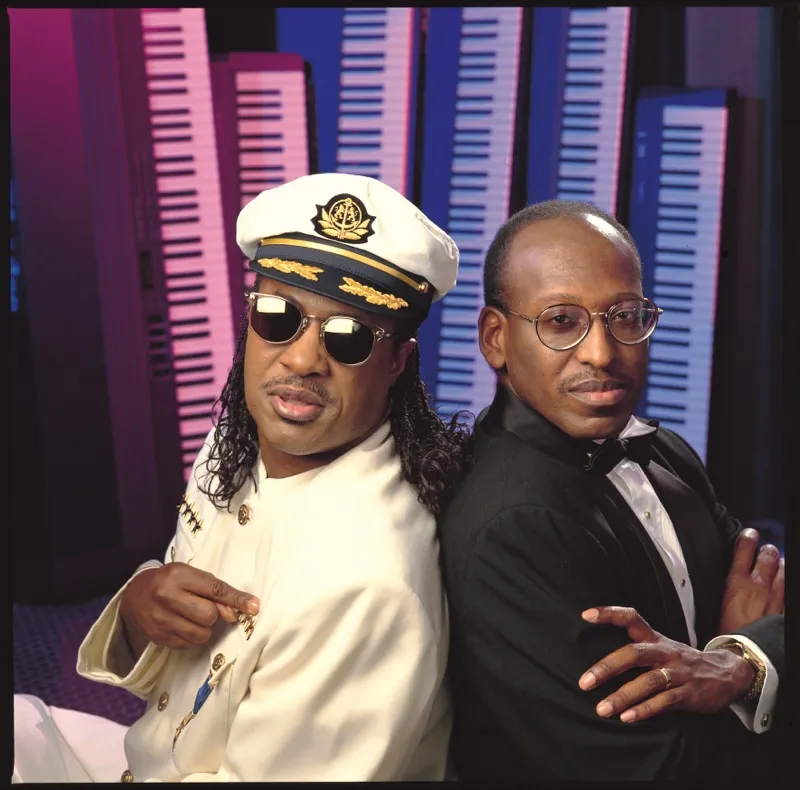 Shortly after a Grammy win, he was approached by Stevie Wonder to work with him.
"Something I thought was a one-time opportunity turned into 30 years arranging for Stevie," said Dr. Panion.
Through these accomplishments, Dr. Panion had a lot of support, especially from UAB, where he currently works full-time. One of his engineers from the music program was renting out space from Audiostate 55 and informed Dr. Panion that the studio would be sold, so he jumped on the opportunity to buy it in 2006.
He expanded the recording studio and created a safe space for young musicians to explore and learn about the industry. There would be hundreds of students coming in and out of the studio from schools all around Birmingham. However, the space needed to be bigger for his needs, and he bought the vacant space next door. His recent renovation includes a large studio that can fit up to a full choir or even an entire orchestra!
More recently, the studio has hosted celebrities like the lead singer from the Alabama Band, Randy Owen, and Pastor Mike Junior. These well-known stars are choosing Audiostate 55 and, therefore, the community of Woodlawn to continue their passion.
"It's wonderful to see how the studio has impacted the community of Woodlawn and Birmingham as a whole," said Dr. Panion.
From thousands of dollars in scholarships at UAB to directing the World Games, Dr. Henry Panion has made a significant impression in Birmingham. Dr. Panion has been inducted into the Jazz Hall of Fame and won 2 Dove and Grammy awards! He has performed for the Grand Prince of Dubai, the royal family in England, and almost every head of state, bringing a little piece of Birmingham magic.
To learn more about Audiostate 55 and how to use their facilities, visit their page here!
Related News
Filed Under: Filling Vacant Spaces, Front Page, Get Involved, Small Business

In less than a year after arriving in the United States, the Vyshyvanyuk family, who recently fled from Ukraine, is now launching NiEl' Bridal Atelier, a custom wedding dress and alterations business in Forest Park. Olena and Mykola Vyshyvanyuk, along with their three children – Viktoriia Vyshyvanyuk, Eva Vyshyvanyuk, and Loanna Vyshyvanyuk – made the courageous decision to leave Ukraine on November 7, 2022. This family's inspiring story serves as a testament to the boundless opportunities that small businesses can achieve in Birmingham.

Filed Under: Business-Proving, Downtown Birmingham, Filling Vacant Spaces, Front Page, Small Business

Are you a startup looking for a foot in the door? Did you know we have an accelerator program that helps founders begin their entrepreneurial journey right here in the Switch district? TechStars is a dynamic three-month program that empowers entrepreneurs in their quest to discover product-market fit, gain traction, and access both capital and global mentorship. Operating in more than 30 cities worldwide, Techstars added Birmingham as a host for their energy-focused cohort.