Over the past 6 months partners with the Mayor's Office of Social Justice and Racial Equity, the Birmingham Museum of Art, The City of Birmingham Park and Recreation Board, The Friends of Linn Park, and The Philip Morris Fund for Design Arts to gather the community in a planning process the envisions what Linn Park could be for the future of our city.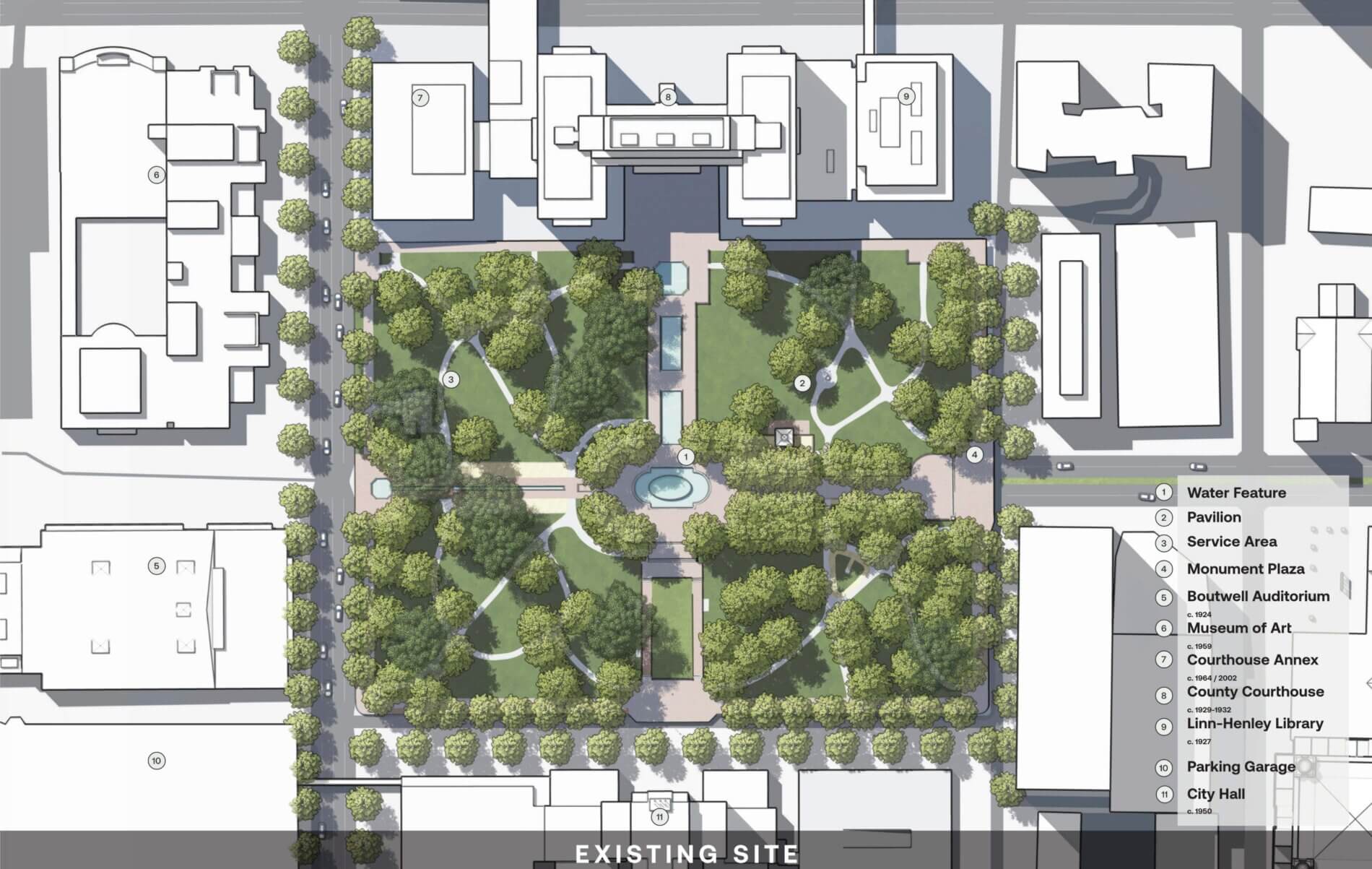 Linn Park is positioning in the center of Birmingham surrounded by City Hall, Jefferson County Courthouse, the Courthouse Annex, Boutwell Auditorium and a number of other civic spaces.
This makes Linn Park a vital greenspace suited to bring the type of vibrancy that is important to our growth as a city. This community engagement process is the first step to refreshing Linn Park and showcasing the best of who we are and where we want to go.
To kick-off this community-oriented process, OJB Landscape Architect in partnership with several local firms, hosted the first of three public workshops to gather feedback from the community. Focus group leaders from service industries and community members voted park elements and left comments on what should be considered, improved or added to Linn Park.
"I hope we consider how all the City parks work together and can support surrounding businesses."
– Anonymous community member
Comment Card Responses
Every participate was able to leave comments about the current state and prospective masterplan for Linn Park. Here is what the community said:
Connectivity to the surrounding public spaces and businesses
Safe, attractive family amenities
Unique and visionary artwork
Chairs, benches, games and water
Addressing transient and homeless neighbors
Space for lunch and recreation
An overall park facelift
A historical memorial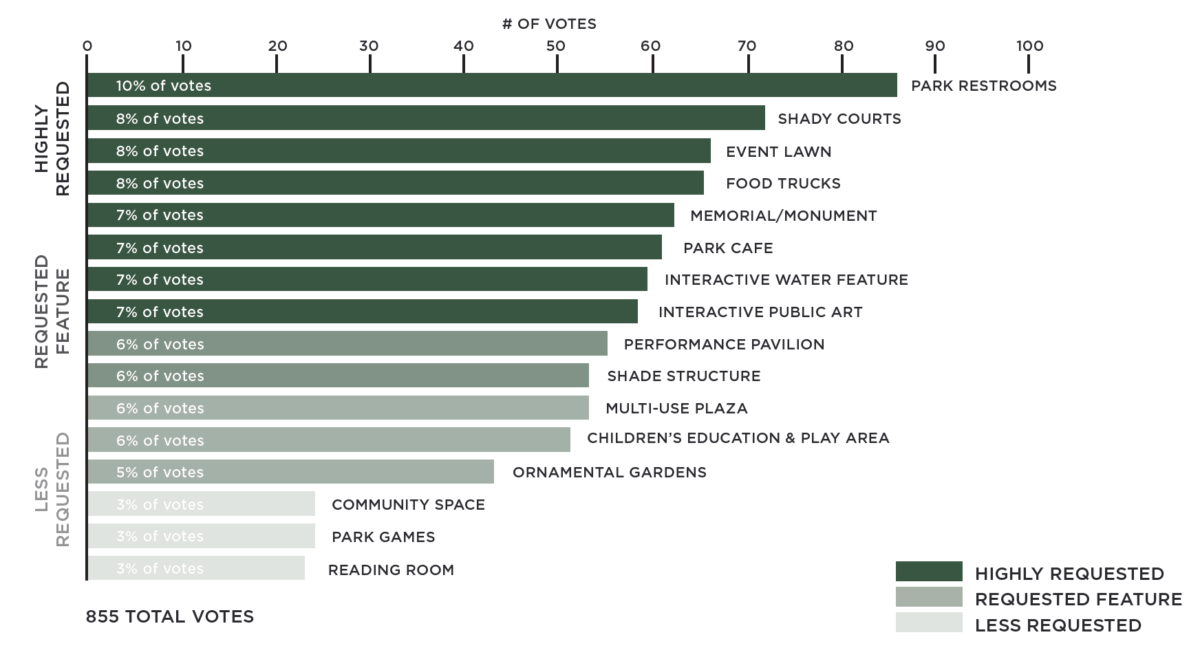 Park Feature Votes
The most requested of all park features by focus group attendees and community members, alike, were public restrooms, an event lawn, and shady courts for recreational use.
The least requested park feature, unanimously, was a reading room. These results were based on the total number of votes per item for the duration of Public Workshop #1.
The votes collected in the first public workshop will inform the types of park features that are priorities to the Birmingham community.
Share your thoughts about Linn Park!
Tuesday, July 26, 2022 – 11-2pm and 5-8pm 
Tuesday, October 4, 2022 – 11-2pm and 5-8pm 
And be sure to visit the Linn Park page to stay up to date on the latest updates about Re-Vision Linn Park. You never know, you might see one of your ideas come to life!
Related News
Filed Under: Big Pitch, Front Page, Small Business, Uncategorized

If you've been following REV for a while, you probably remember The Big Pitch Competitions we used to hold back in the day. The Big Pitch presented by PNC was essentially our own little version of Shark Tank. And a lot of your favorite local businesses that participated in this competition now have active retail storefronts that you can go check out. Let's start with some of our finalists that are based in the City of Birmingham and see what they've been up to!

Filed Under: Developer, Downtown Birmingham, Filling Vacant Spaces, Front Page, Potential-Proving, Uncategorized

Have you been to Downtown Birmingham's newest development located on 25th Street? If not, you need to head down there ASAP and check it out! This new single story development is a product of a collaboration between David Baker Architects (DBA) and Locke General Contractors, led by DBA's very own Amanda Loper. It is intended to be a "collaborative commercial space in a catalyst development area of Birmingham." Both DBA and Locke General Contractors will be tenants of the space, along with June Coffee Roasters, Zephyr Barber, and Last Call Baking Cooperative!

Filed Under: Downtown Birmingham, Events, Front Page, Uncategorized

One of Birmingham's many hidden treasures is the music scene downtown. The sheer volume of concert venues we have in downtown Birmingham is something most people aren't even aware of – but it really is remarkable! There is truly something for everyone, whether you're into the smaller, more intimate venues or the large-scale venues for those big name artists. Keep reading to check out some of the cool venues downtown Birmingham has to offer.