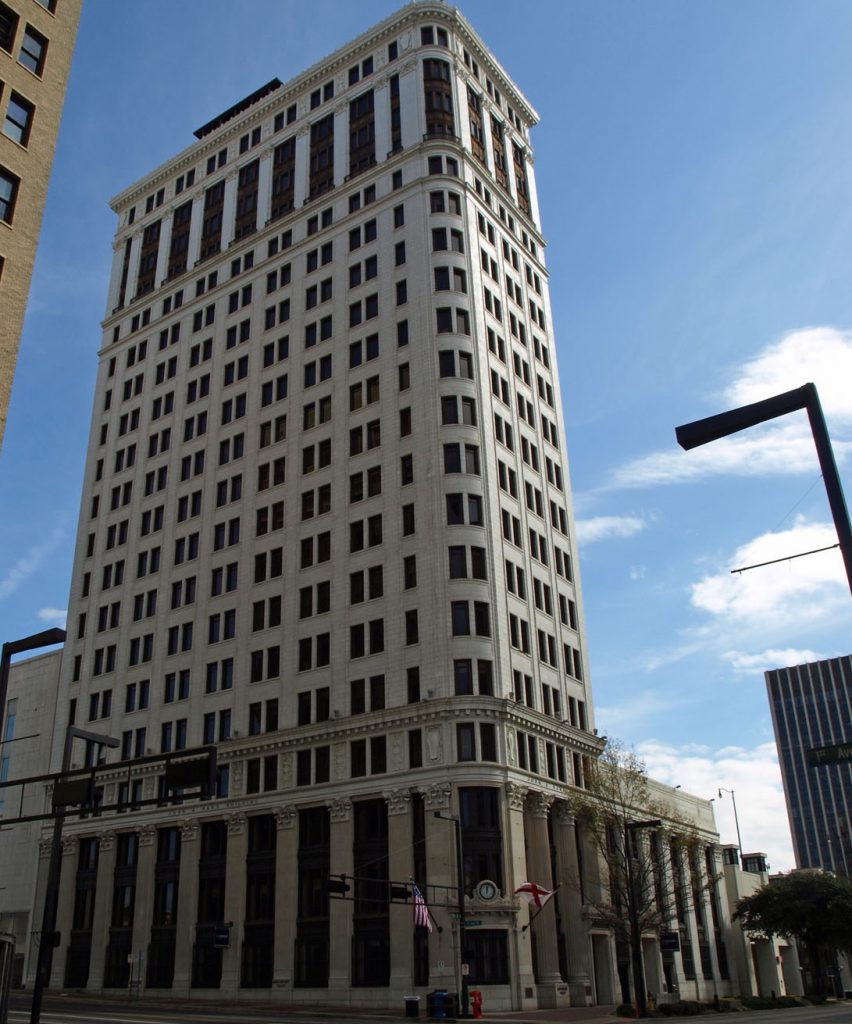 Come join Young Pioneers of Birmingham, in support of REV Birmingham, for coffee and doughnuts with Bill Smith of Shipt and David Fleming of REV on Thursday, July 19 at 7:30 a.m. at Shipt HQ!
The event is open to the first 50 registrants. Click here or the Eventbrite link below to register for free. Tickets are first come, first served!
CEO and Founder Bill Smith and REV CEO and Birmingham historian David Fleming will host a 30 minute discussion on a variety of topics, including Shipt's development and the challenges they've faced, their perspective on Birmingham's role in the national entrepreneurial scene, why they kept Shipt in Birmingham, and the history of the Heaviest Corner on Earth. Come meet the team, ask questions, and get to know like-minded folks in Birmingham!
Founded and headquartered in Birmingham since 2014, Shipt provides a user-friendly app and local network of reliable shoppers to connect members with fresh groceries and everyday essentials in 144 cities nationwide. Target acquired Shipt for $550 million in late 2017, signaling Birmingham's rise to national attention as a promising startup city and Target's foray into same-day delivery.
REV creates vibrant commercial districts by filling vacant spaces and growing sustainable businesses. In support of that mission, Young Pioneers of Birmingham hosts events that allow young professionals an opportunity to celebrate Birmingham triumphs and meet with the influencers, risk-takers, and businesses owners who have been instrumental in our city's successes. Register before tickets sell out!
Related News
Filed Under: Front Page, Potential-Proving, Uncategorized, Yaysayers

TODAY IS THE DAY! REV Birmingham is celebrating 10 years of creating vibrant commercial districts in the City of Birmingham. Today is all about celebrating the past decade of success and all that we have accomplished. It all started ten years ago when two organizations – Operation New Birmingham and Main Street Birmingham – merged to create the one and only REV Birmingham. We have covered so much ground since then, from historic building rehab consulting all the way to our refresh of 20th Street North – and we are looking forward to seeing what the future holds for us here at REV.

Filed Under: Business-Proving, Front Page, Uncategorized, Yaysayers

REV is turning TEN! Our birthday is swiftly approaching (it's on November 15th in case you want to give us a happy birthday shoutout!) and we are spending the week leading up to it reflecting on the past 10 years. We have accomplished so much in just a decade, and we can't wait to see what the next 10 years have in store for us. But for now, let's take a trip down memory lane and look back at some of our favorite projects.

Filed Under: Business-Proving, Downtown Birmingham, Events, Front Page, Get Involved, Yaysayers

At REV Birmingham, we love the fact that downtown is the best place for large community-wide celebrations. One of the most vibrant places to celebrate Veterans Day is the city center of Birmingham! Visitors from all areas and backgrounds mingle with Birmingham's downtown workforce and neighbors at the greatest Veterans Day parade to honor those who have served. Which the 75th annual Veterans Day coming up, here's what you need to know about all the festivities!