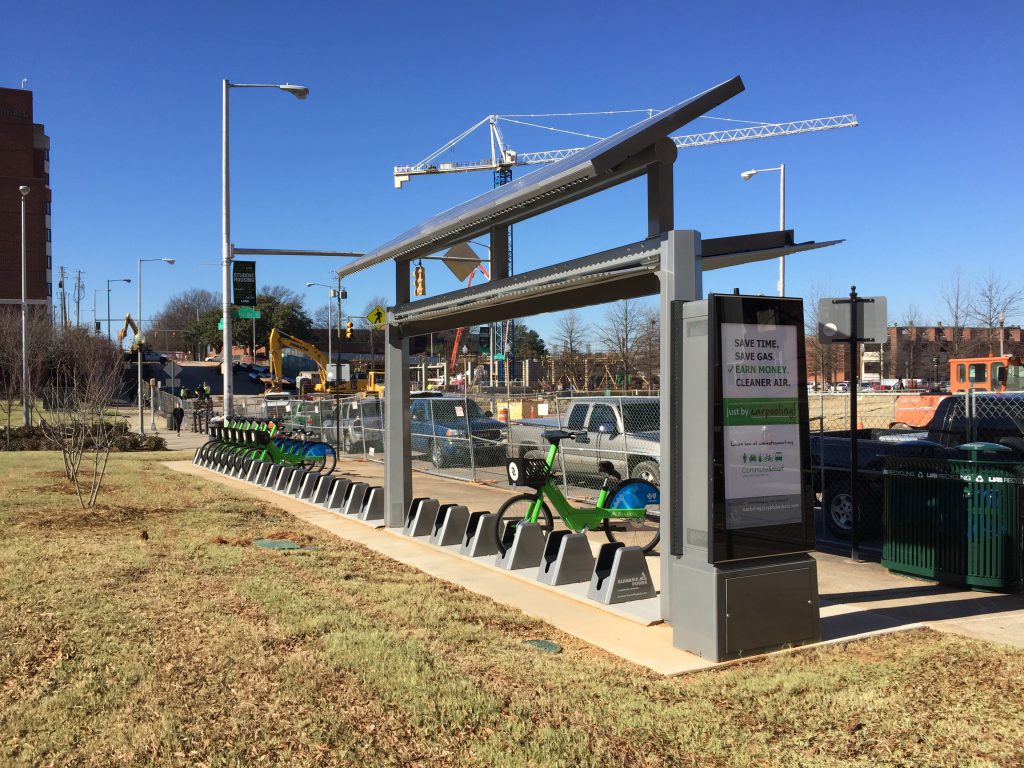 Zyp cyclists on UAB's campus may have noticed some excitement lately near the station on the 10th Avenue side of the Green. Although the road construction is ongoing, the Zyp BikeShare station is safely outside of the construction zone and is open for use.
Construction on the south side of the UAB Green will see a portion of 10th Avenue South between 13th and 16th Streets South closed to traffic through December 2018. UAB reports that the closure is part of a project to expand the District Steam and Chilled Water System across UAB's campus, as well as spruce up the streetscape.
So steer clear of the actual construction, Zypsters, but feel free to check out your favorite green bikes from the station on the Green!
Related News
Filed Under: Front Page, Uncategorized, Woodlawn, Yaysayers

This Sunday, a group of volunteers will embark on a façade improvement project at The Shop on 1st Avenue – cleaning and painting the outside of the building.