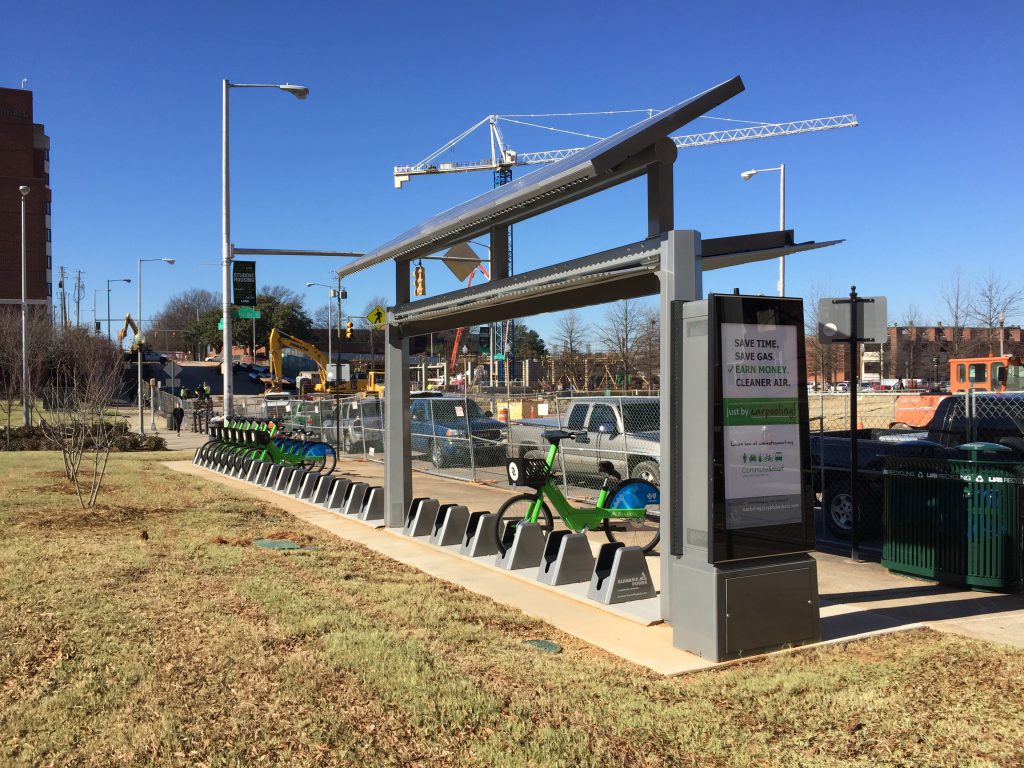 Zyp cyclists on UAB's campus may have noticed some excitement lately near the station on the 10th Avenue side of the Green. Although the road construction is ongoing, the Zyp BikeShare station is safely outside of the construction zone and is open for use.
Construction on the south side of the UAB Green will see a portion of 10th Avenue South between 13th and 16th Streets South closed to traffic through December 2018. UAB reports that the closure is part of a project to expand the District Steam and Chilled Water System across UAB's campus, as well as spruce up the streetscape.
So steer clear of the actual construction, Zypsters, but feel free to check out your favorite green bikes from the station on the Green!
Related News
Filed Under: Uncategorized

Get to know our team better by learning more about what we do and hearing some fun facts about each team member. This week we are introducing Ben Wieseman, our Director of Catalytic Development!

Filed Under: Front Page, Uncategorized

Public parks play a vital role in how we experience the communities, neighborhoods, and cities that we live in. Inclusive, well-designed public spaces provide access to recreational activities, spurs local investment opportunities, and combats environmental impacts.