Urban Food Project
Restaurants, farmers markets, urban farms all feed a healthy, vibrant community. But, for Birmingham's 88,000 food desert residents, healthy food access is a struggle. 
In 2010, REV Birmingham launched our Urban Food Project—an initiative designed to address the 163 square miles of food deserts in Birmingham by aiming to create access to fresh food for those living in those areas. REV operated the program until 2018 when another nonprofit food distributor expanded into the Birmingham market.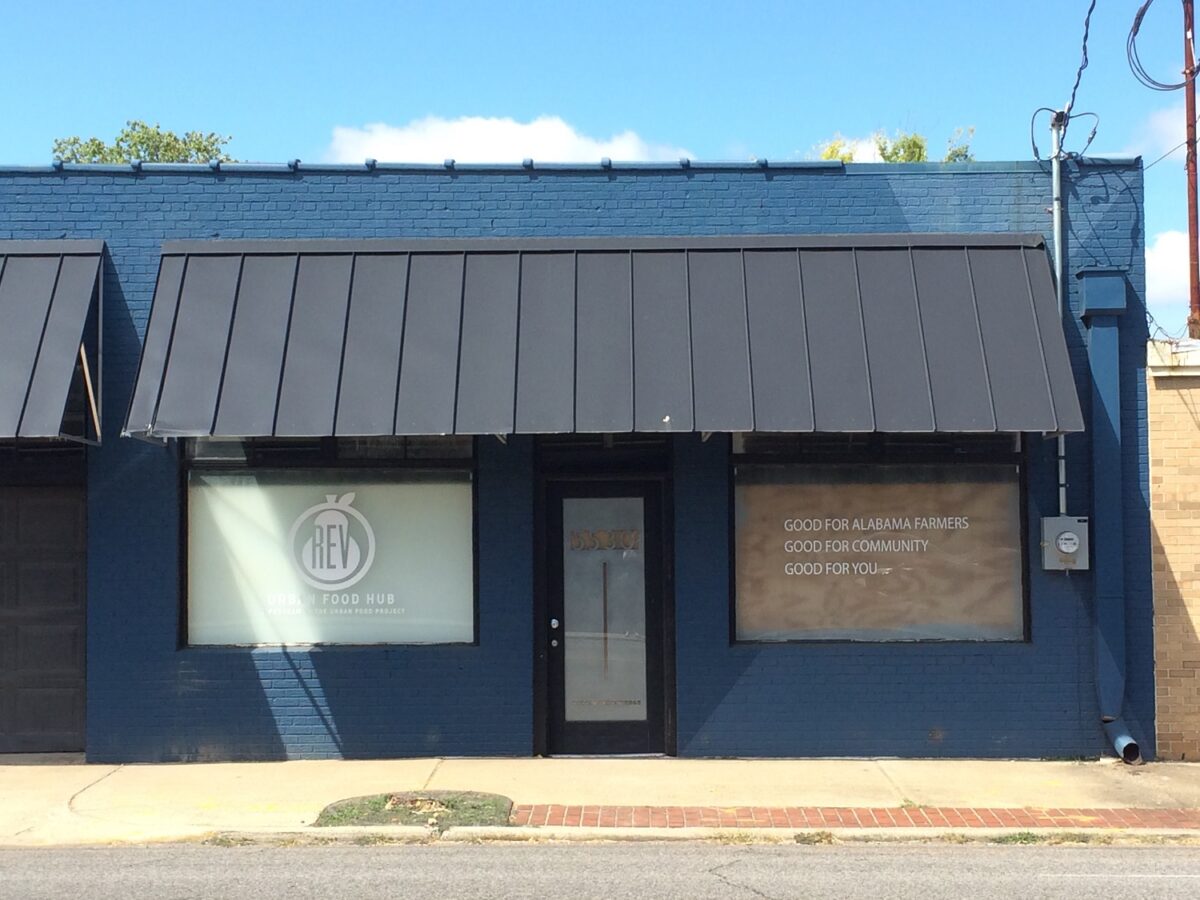 The Urban Food Project team circumvented traditional food distribution systems by establishing a local food hub and supply chain, serving as a liaison between local farmers with retailers, restaurants and breweries desiring to sell and serve locally-sourced produce.  
This new system allowed Birmingham's burgeoning culinary community and low-income neighborhoods to enjoy Alabama's bounty of fruits and vegetables year-round while deploying innovative business growth strategies —a key part of REV's Five-Point Approach that's based on the National Main Street's best practices.  
Urban Food Project Impact
5 years
delivering food from farm to community
40 local farmers and producers
50 downtown restaurants received deliveries from UFP
9 Birmingham corner stores received deliveries from UFP
200 tons of produce delivered
25,000 food desert residents who were able to access healthy food 
$600K
generated for Alabama farmers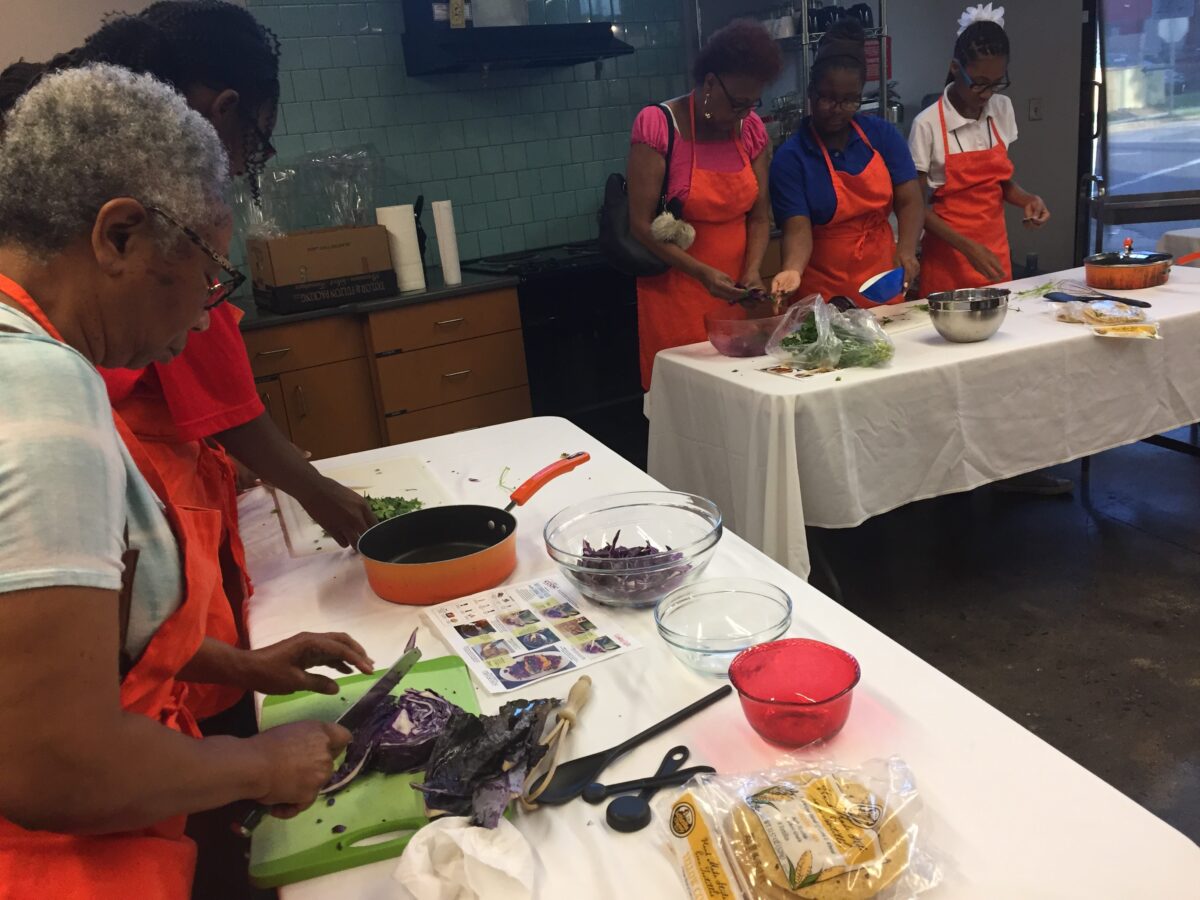 The program impact doesn't stop there. Technical assistance was foundational to UFP's operation and its success. The mission was to not only create access but to create market demand for and to equip both producers and buyers with the skills to successfully sell fresh produce. Farmer wholesale training educated and facilitated understanding of needs on both the supply and the customer side. Events like Farm to City Connect convened chefs and farmers annually to cultivate meaningful and sustainable relationships. Community partnerships and nutrition education programs like Farm Fresh Cooking (pictured) first taught residents and then fellow nutrition educators about the benefits of healthy and seasonally. Store owner training equipped store owners and staff with produce handling, merchandising and marketing skills to increase quality and quantity sold. 
Renovations for Corner Stores
For two store owners, the Urban Food Project inspired and incentivized major store improvements with support from the REV team. With grant dollars from a local foundation, REV matched City Meats and Vegetables in Woodlawn and Gilmer Drug in Ensley with a dollar-for-dollar match up to $7500 to improve their stores to better facilitate fresh produce sales. The result was $42,500 invested in both stores to update, revamp inventory, and launch marketing campaigns to encourage healthier, more vibrant neighborhoods. 
After eight years of food distribution and neighborhood-level assistance, in 2018, REV made the decision to transition out of food distribution as REV's mission evolved to concentrate primarily in downtown Birmingham and Woodlawn.  REV's Farm to Community Food Hub had proven the market for fresh, local produce and the UFP team had successfully built capacity in both producers and buyers to sustain transactions. As The Common Market, a Philadelphia-based non-profit food distributor with an Atlanta hub, aimed to expand their operations in Birmingham, an opportunity and a shared interest in transitioning operations were clear. REV worked diligently with Common Market to identify the organization's needs while facilitating relationships between producers and buyers.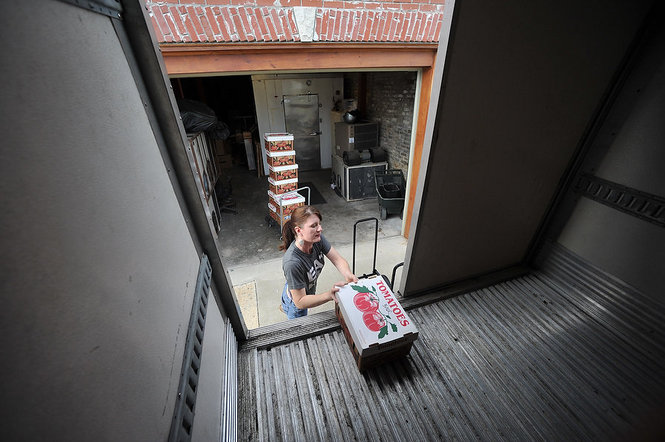 Food has always been—and will continue to be—a driver of vibrancy in Birmingham. The REV team is committed to entering markets, proving them and exiting when momentum is proven. Today the REV team continues to support food-related entrepreneurs with the expertise in cultivating a vibrant culinary community that we've built during the Urban Food Project years and beyond.
"The shared meal elevates eating from a mechanical process of fueling the body to a ritual of family and community, from the mere animal biology to an act of culture."
—Michael Pollan, author, journalist and professor at UC Berkeley