2021 State of Downtown BHM
Downtown BHM needs us
Downtown Birmingham is rebounding in big, visible, tangible ways. But, as a community, we still have our work cut out for us. 
Downtowns across the country are experiencing economic challenges because of COVID-19. Birmingham is not unique in what our City Center stakeholders are experiencing – the decreased foot traffic, the closures, the uncertainty.
What's in store for us as we've experienced a massive generational event? REV has gathered qualitative and quantitative data from downtown Birmingham stakeholders in a June 2021 State of Downtown BHM report. We hope these findings are helpful to you in taking immediate action for your organizations or businesses, and in forecasting and planning for the future.
What's in the report:
How COVID has impacted downtown foot traffic and how it is recovering

 

Impacts and projections around the City Center office, retail, residential and hospitality markets

 

What REV and others are doing to build and shape the recovery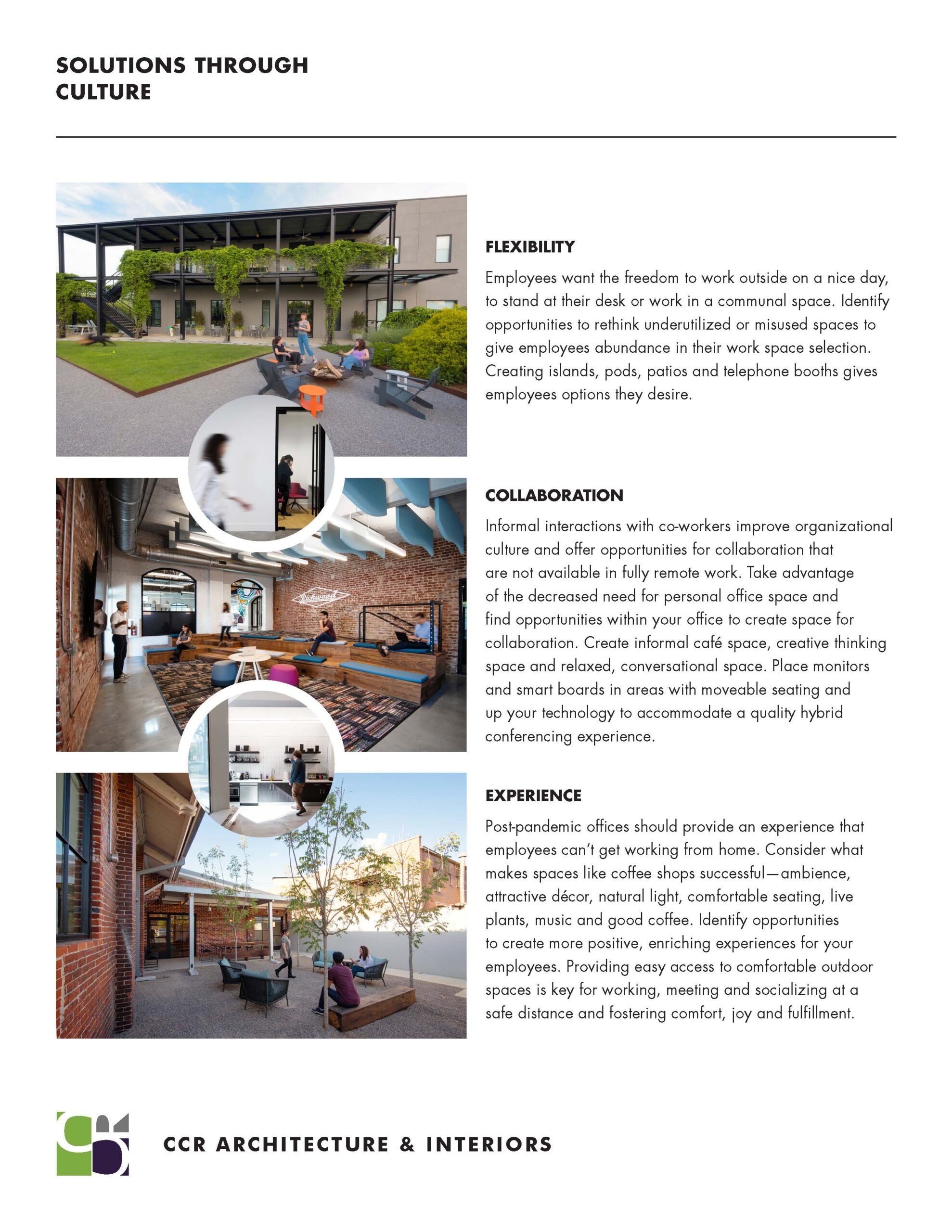 CCR's Architectural Solutions for Offices Post-pandemic
Creating flexible, collaborative and experiential spaces within offices is critical.  
REV partnered with Tammy Cohen and the team at CCR Architecture and Interiors to update their Guide to Architectural Solutions Post-Pandemic. This guide acknowledges employees' desire for flexibility, inspiring collaboration and experiences as they consider their in-person office more frequently than their home office.
Other helpful links
In addition to our State of Downtown BHM report, you may find the following links helpful as you make and/or tweak your plans for returning employees to the office.