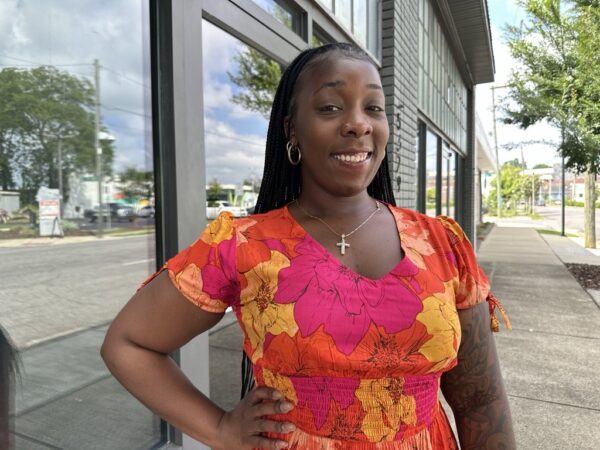 Gabryl Miller
Social Venture Experience Coordinator
Email
Besides providing excellent customer service, I help coordinate room reservations, assist walk-in clients, and help tenants with questions and issues.  You'll find me actively fostering connections within Social Venture, and even across the street at the Woodlawn Theater serving up fresh cocktails!
Get to know Gabryl:
> What's your go-to karaoke song?
My personal favorite song is "Heard It All Before" by Sunshine Anderson.
> How did you get involved in the Woodlawn community?
Through the guidance of my best friend, Rebekah Fox, I found my way into the heart of Woodlawn. Working as a bartender at the Woodlawn Bar and Lounge, I gradually became immersed in the neighborhood's rich culture and tightly knit community, and I must say, I have completely fallen in love with it all! I'm so excited to witness and be a part of the ongoing transformation of the Woodlawn community.
Where to Find Gabryl Miller