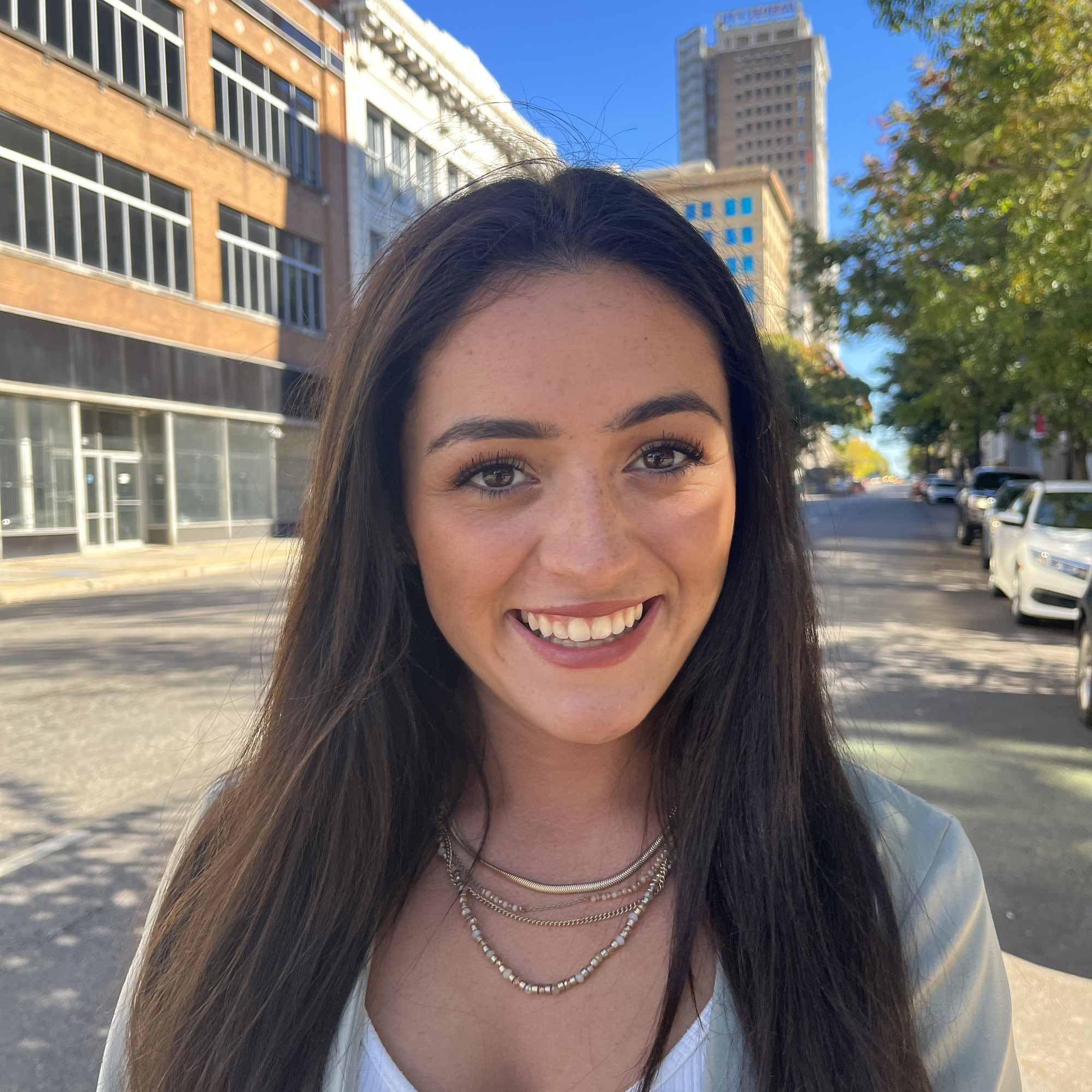 Natalia Durán-Whyte
Communications Coordinator
As Birmingham continues to grow, it's my job to keep followers engaged and excited about new projects happening in the city. I am responsible for managing the flow of information within REV Birmingham. I work with the entire team to communicate our mission and goals to reflect REV's values to the public. From writing blogs to planning events, I can be seen in and out of the office collecting content or even picking up flowers.
Get to know Natalia:
> What's your go-to karaoke song?
Definitely Margaritaville by Jimmy Buffet! #itsfiveoclocksomewhere
> What would you recommend to first-time visitors to the Magic City?
Begin the night with a delicious Cuban restaurant right off 1st avenue, Cayo Coco. I recommend the ceviche and the Jerk Chicken. They also have the best mojitos in Birmingham!
After dinner, I like to walk over to the Pizitz to watch the latest independent film at the Sidewalk Film Theater and grab some ice cream from the food hall.
I usually like to end the night at one of the multiple cocktail bars in the city. My favorite has to be The Pilcrow. The vibes are spooky, and they have a great choice of drinks!
Where to Find Natalia Durán-Whyte