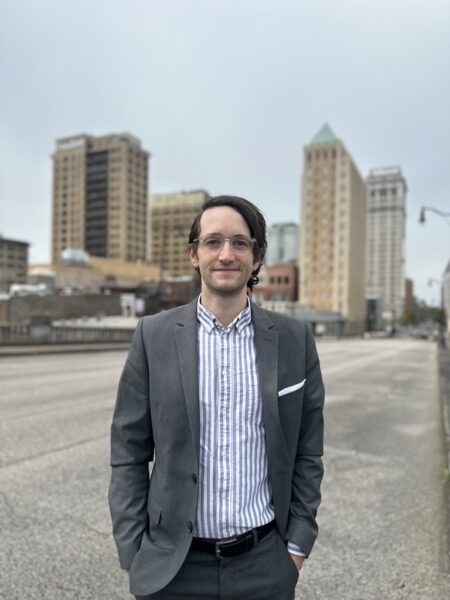 Jonathan Crain
Project Manager
Phone

Email
I'm a Project Manager with REV Birmingham with a special focus on public space-related projects. Some days I'm managing spreadsheets, and others, I'm hanging swings outside the Pizits. I love having some variety in my work and seeing REV's projects come to fruition and create vibrancy in our city.
Get to know Jonathan:
> What book changed your worldview the most?
Tactical Urbanism: Short-Term Action for Long-Term Change by Mike Lydon is probably the book that changed my world view the most. In it, Lydon explains how small-scale, short-term demonstration projects can be used to prototype designs, do public engagement, and gather support for larger public improvement projects. REV used this approach to cast a vision for our 20th St Refresh Project, and we ended up with a better final product based on what we learned from our pilot projects
> Favorite event to attend in Birmingham?
I love bicycle racing, so I have to go with Birmingham Hammerfest. It's a professional-level bike race that happens annually at Pepper Place. It's awesome to see athletes from all over the world come to downtown Birmingham for that event!
Where to Find Jonathan Crain