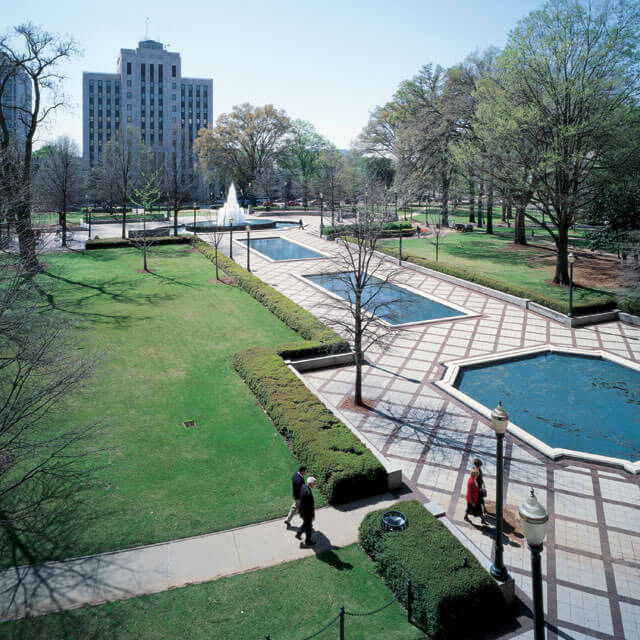 If you've been paying close attention, you may have noticed that we've been hinting at a new Linn Park project coming soon – and we're finally ready to share it with you!
A planning process to redesign and reactivate Linn Park kicked off recently when public and private organizational partners met on site with the nationally acclaimed park designers OJB Landscape Architecture (OJB) to begin an eight-month master plan development process to improve Linn Park.
"As we position Birmingham for the future, now is a perfect time to create a strategy for our city's first park," said Birmingham Mayor Randall L. Woodfin. "It has served our residents and visitors well through the years, and we want to ensure that it continues to do so for many, many more."
This community-oriented process will result in an interactive design and activation plan positioning Linn Park as a vibrant destination designed to drive inclusive growth, greater public use and property reinvestment.
"The Re-Visioning project is uniting stakeholders in a process to refresh the park and to build a strategy around design, sustainability, and the park's role in our city," said REV Birmingham CEO, David Fleming. "This is a great opportunity to bring our community together and envision a unifying space that adds value. OJB is well-poised to help lead this process within the Birmingham community."
"As we position Birmingham for the future, now is a perfect time to create a strategy for our city's first park. It has served our residents and visitors well through the years, and we want to ensure that it continues to do so for many, many more."
Birmingham Mayor Randall L. Woodfin
A series of community meetings are planned, beginning with a kick-off workshop on May 19, 2022. Additional meetings are anticipated for late July and early October. Be sure to keep up with our project website as we continue to update it with confirmed times and additional information!
"From its roots as an industrial center, Birmingham has matured into a vibrant, modern city. As it enters a period of rebirth and reinvestment, parks and open space are a vital part of the equation," said James Burnett, President of OJB. "We look forward to hearing the hopes and dreams of all its citizens to make a park that will bring health and wellness benefits, as well as positive social, cultural and economic impacts to the city. Investing in the park is an investment in the future of Birmingham."
"We want to hear what people want and need in a revitalized Linn Park," added Nathan Elliott, Principal of OJB and project director. "Listening to what the community needs in its public space is the first step in this process."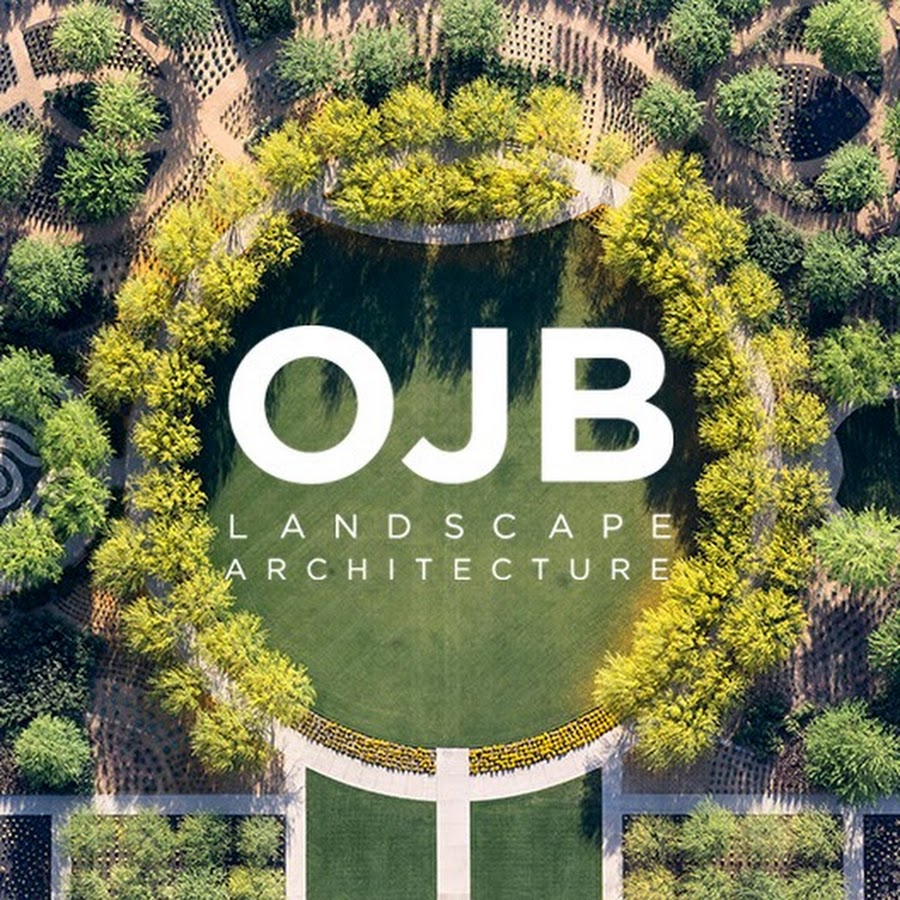 Who is OJB?
OJB Landscape Architecture is a collective landscape architecture and urban planning practice founded by James Burnett, FASLA in 1989 in Houston, Texas and led today by Burnett and his partners in five offices around the country. Transforming public spaces is central to the mission of the firm. The work weaves together ecology and play, celebrates discovery and delight in the landscape, and allows people to connect to the natural world in new ways. OJB has completed dozens of notable urban parks across the country. Current and recent projects include The Riverfront in Omaha, Nebraska; Levy Park in Houston, Texas, and the acclaimed Klyde Warren Park in Dallas. Notable among more than 100 significant honors and awards, OJB is the recipient of the 2020 National Design Award for Landscape Architecture from the Cooper-Hewitt, Smithsonian National Design Museum as well as the ASLA Firm Award. 
OJB leads a team of local consultants that include CBG Strategies, Macknally Land Design and Khafra Civil Engineering. These local consultants bring their technical expertise to this collaborative process in order to innovatively and effectively engage with the Birmingham community in this planning process.
The OJB team also includes Tara Green, an activation and programming expert focused on operations and long-term governance. In her previous work, Green was president of Klyde Warren Park in Dallas, where she helped create a self-sustaining model for park operations. Green added, "Birmingham has all the right pieces to make Linn Park a new, vibrant destination that can succeed from its first day of opening. The park can be a vital connector for the community."
Partnering with OJB is a frequent collaborator, Trahan Architects, noted for their ability to sensitively integrate cues of history and landscape with built form. Co-Led by Principals Lesley Braxton and April De Simone, the Trahan team brings a strong commitment to expressing the special sense of place that derives from how people feel and move through space.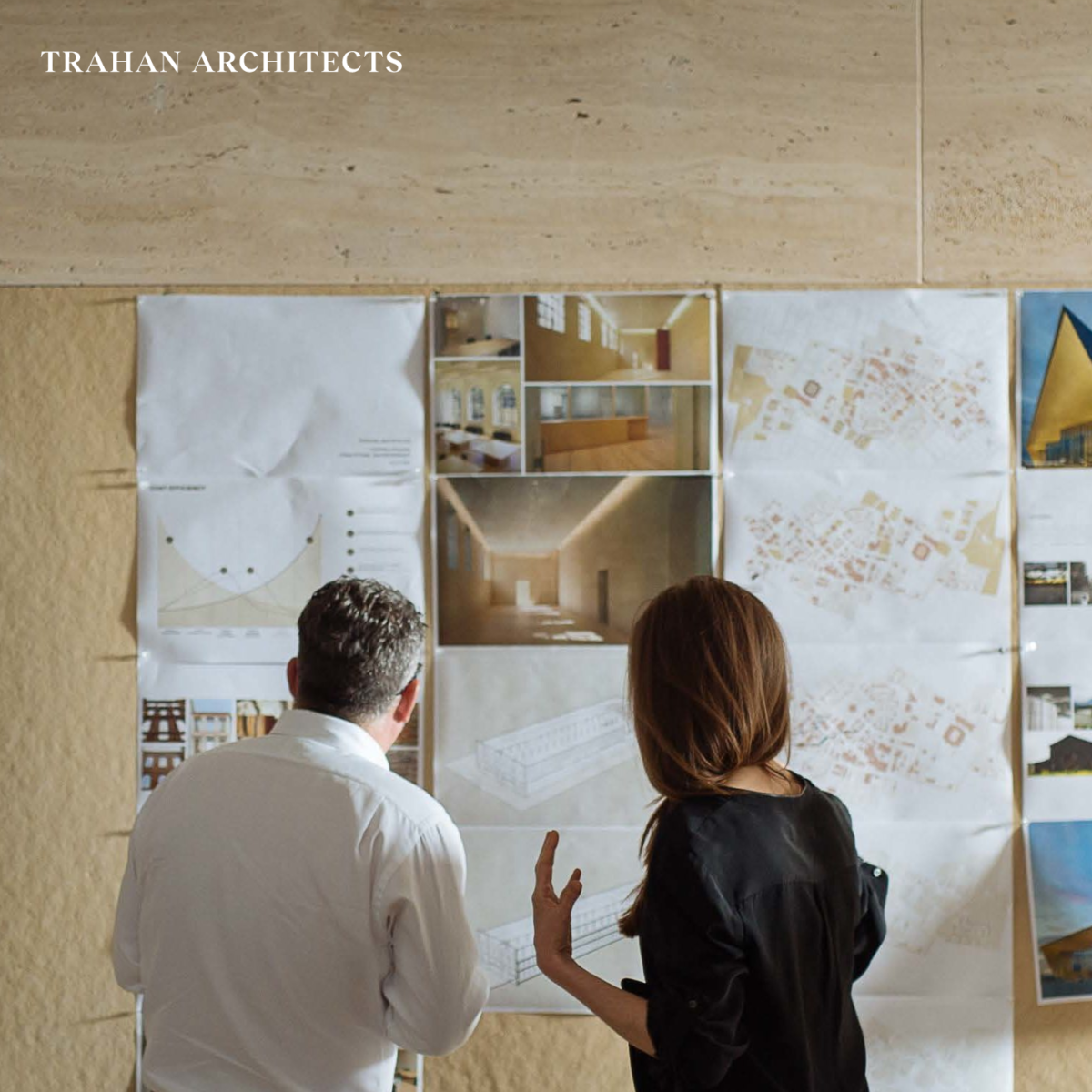 Trahan Architects
Trahan Architects was founded in New Orleans by Victor F. "Trey" Trahan, III, FAIA in 1992. The firm has developed an extensive portfolio of work that spans the realms of the cultural, academic, athletic, residential, ecological, and beyond. Notable projects include the Coca-Cola Stage at the Alliance Theatre in Atlanta, Georgia; the Caesars Superdome (formerly the Mercedes-Benz Superdome) in New Orleans, Louisiana; and conservation and preservation undertakings in St. Francisville, Louisiana and in Corcovado National Park in Patagonia, Chile.
"Linn Park already has a unique connection to Birmingham's history and place," noted April De Simone. "We are interested in finding a new way to bring people together that will honor the past, and also look to the future."
Lesley Braxton also notes that "our collective role is to ensure that we listen and evoke stories that only Birmingham and Linn Park can tell—ultimately creating a place that becomes a mirror for which every person visiting the Park, today and tomorrow, can see themselves in." There is no doubt that Trahan's work with OJB and Birmingham stakeholders will evoke a process of discovery, critical thinking, second-guessing, and problem-solving to ensure the future of Linn Park fosters its role in perpetuating systems of equality and community!
The planning and design process is funded by philanthropic investments from The Friends of
Linn Park and the Philip Morris Fund for Design Arts and the Community Foundation of Greater Birmingham.
Key project partners steering the planning process are the Mayor's Office of Social Justice and Racial Equity, the Birmingham Museum of Art, The City of Birmingham Park and Recreation Board, Neighborhood Housing and Homelessness, The Friends of Linn Park, and The Philip Morris Fund for Design Arts represented by the Community Foundation of Greater Birmingham. REV Birmingham is the project manager.
Looking for more information about the Re-Vision Linn Park project? Click below to check out the official Linn Park project website that will continuously be updated with information and opportunities for engagement as the project progresses!
Related News
Filed Under: Business-Proving, Downtown Birmingham, Events, Filling Vacant Spaces, Front Page, Get Involved, Magic City Match, Potential-Proving, Small Business

Magic City Match is a program that transforms lives and opens doors for Black entrepreneurs and business owners. Led by REV Birmingham and powered by Prosper, this initiative aims to create opportunities for Black-owned businesses by matching them with brick-and-mortar spaces where they can thrive. After a successful pilot program in 2022, Magic City Match is back in action and ready to empower a new wave of entrepreneurs.

Filed Under: Front Page, Historic Preservation, Small Business, Uncategorized, Woodlawn

One of the most legendary and storied neighborhoods of Birmingham is Woodlawn.  It is a community, anchored by one of the great public high schools of Birmingham, that has produced many citizens who contributed to the life of our city and has had an impact beyond the neighborhood itself.  In a short post like this true justice cannot be done to the rich heritage and legacy of Woodlawn.  However, we hope that this narrative brings together many of the diverse threads that make up the fabric of the community's historic arc in a concise piece. 

Filed Under: Downtown Birmingham, Family Friendly, Front Page, Why BHM

Woof, woof! I've been having an absolute blast visiting my sister in Downtown Birmingham. I can hardly wait to share all the details with you once you return from your vacation. In the meantime, I wanted to put paw to paper and tell you all about it, with the hope of convincing you that moving Downtown could be the most wonderful decision ever.