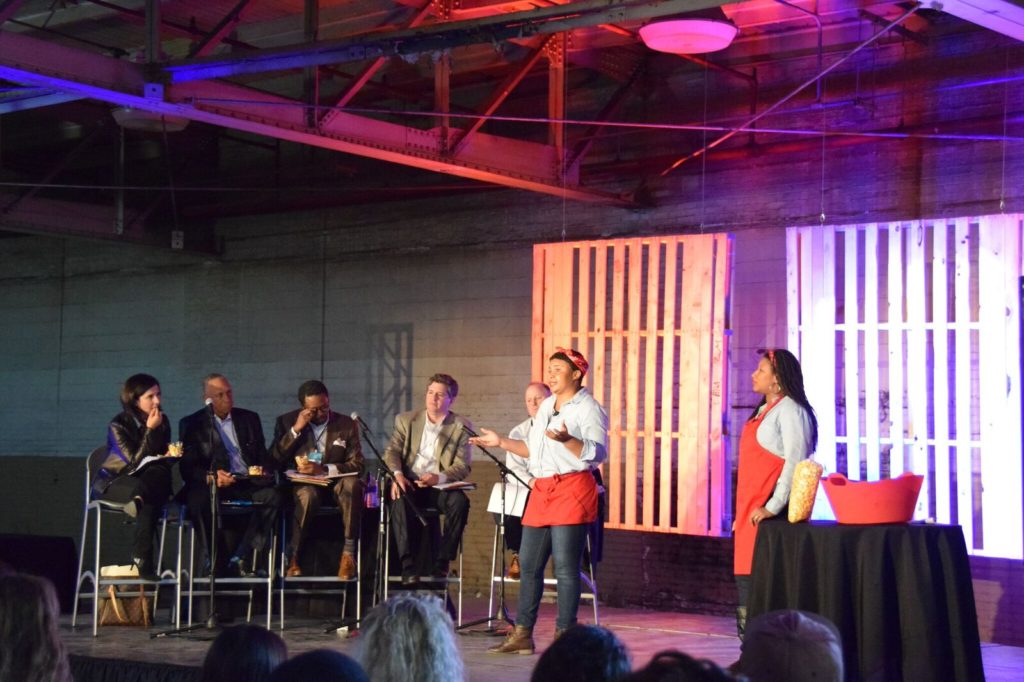 The application deadline for 2019 Big Pitch finalists is just a few weeks away and it's time to talk about video. 
One of the application requirements is a short video that communicates your brand story, your vision and your capital needs.  
Applications for 2019 Big Pitch finalists are due Aug. 30.
Does that sound slightly intimidating? Not sure where to start? Don't worry! There's still time to create a meaningful video in a snap. 
Here are some examples of great videos from past finalists: 
Beehive Baking Co.
What we like about it: The folks are Beehive used reasonably priced software to make a polished video that connected to REV's mission. They also used plenty of photos to make sure that viewers knew exactly what they're selling.  
R&M Convenience Store 
What we like about it: This video concisely presents the problem that the store hopes to solve and communicates the solution. It also strongly relays a human connection.  
Square One Goods Co.  
What we like about it: This fun video conveys a sense of place. It also communicates the store's journey—how it started and where it's headed.  
Scribes the Growlery 
What we like about it: It's creative! There is clear communication of what's being offered in terms of mentorship and workshops.  
Ghost Train Brewing
What we like about it: It's clear on the brewery's mission. This video also proves that it doesn't take a big budget to convey your message.   
Still not convinced that you can create a great video for your application? Here are a few tips:
Be intentional, but don't overthink it. Don't tell us more than we need to know. 
Connect with the reviewers. Don't be afraid to be human on camera.  
Be creative and have fun! It shows.  
Connect your goals to our mission but remain true to your business growth goals.  
Communicate how money from The Big Pitch will take your business to the next level. 
Good luck!  
Related News
Filed Under: Filling Vacant Spaces, Front Page, Get Involved, Small Business

In less than a year after arriving in the United States, the Vyshyvanyuk family, who recently fled from Ukraine, is now launching NiEl' Bridal Atelier, a custom wedding dress and alterations business in Forest Park. Olena and Mykola Vyshyvanyuk, along with their three children – Viktoriia Vyshyvanyuk, Eva Vyshyvanyuk, and Loanna Vyshyvanyuk – made the courageous decision to leave Ukraine on November 7, 2022. This family's inspiring story serves as a testament to the boundless opportunities that small businesses can achieve in Birmingham.

Filed Under: Business-Proving, Downtown Birmingham, Filling Vacant Spaces, Front Page, Small Business

Are you a startup looking for a foot in the door? Did you know we have an accelerator program that helps founders begin their entrepreneurial journey right here in the Switch district? TechStars is a dynamic three-month program that empowers entrepreneurs in their quest to discover product-market fit, gain traction, and access both capital and global mentorship. Operating in more than 30 cities worldwide, Techstars added Birmingham as a host for their energy-focused cohort.