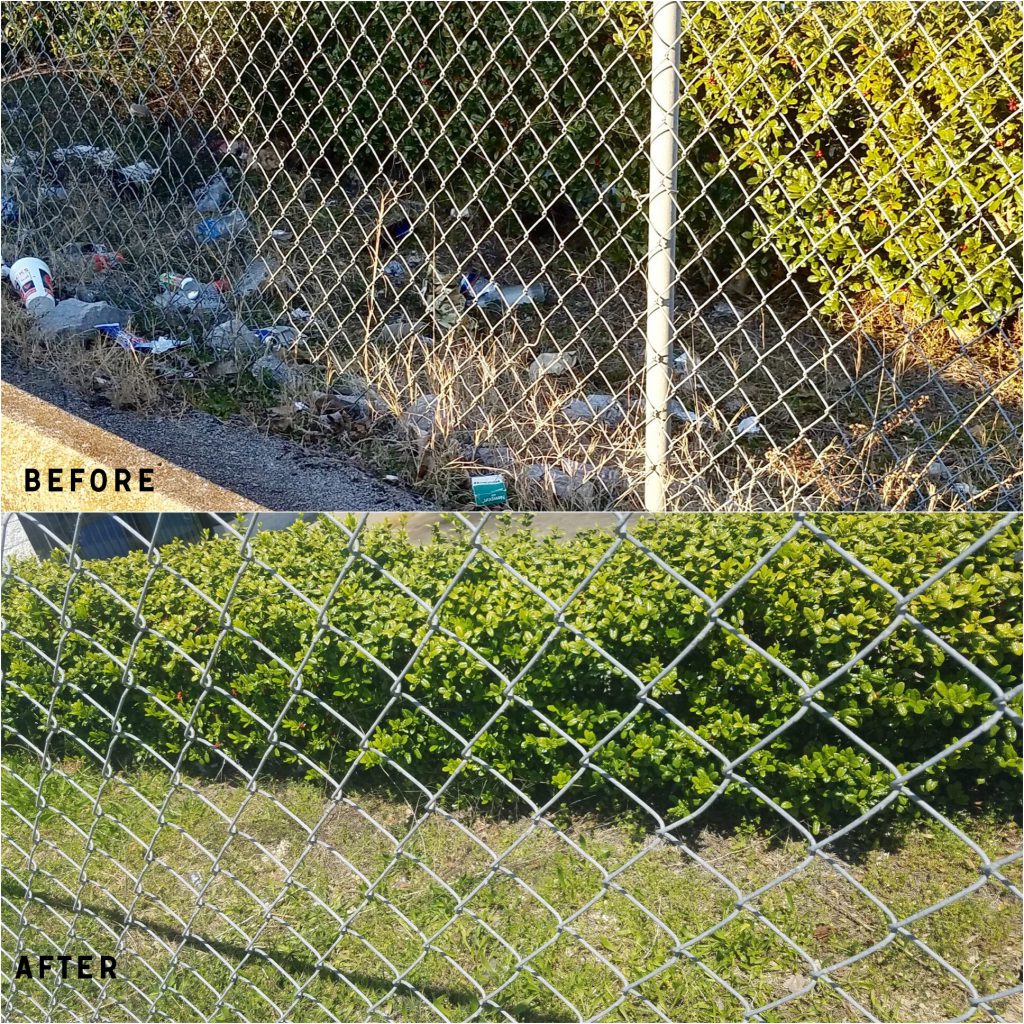 Five Points West business owners proved the power of collective action by solving a longstanding community problem.  
A business member of the Five Points West Crossplex Alliance had a persisting problem with litter being dumped between her property and the liquor store. The business owner's repeated complaints to the liquor store managers yielded no resolution, so the Alliance took the problem head on.  
Alliance leaders notified Rep. Rod Scott, D-Fairfield, and the affected business owner notified the ABC board offices in Montgomery about the litter. Their joint persistence paid off when the ABC state board sent a directive to enforce maintenance of the grounds, further promoting cleanliness of the area and its businesses. 
"As a community, we are working very hard with our merchants to come on board working together to encourage everyone to have a litter free environment," said Five Points West Community President Dora Sims. "Now a clean-up crew is assigned to maintain the grounds daily."   
This is part of a larger effort by the Alliance to address litter in the Five Points West business district and present a cleaner district to visitors of the Crossplex. The Alliance is hosting a cleanup day on April 28 where volunteers can help pick up litter and contribute to keeping the heart of the community clean. 
The long-term plan for a cleaner Five Points West includes raising funds to install trash cans near bus stops and other high litter locations and work with the City to regularly service them. Long term, the Alliance hopes to increase the likelihood that Crossplex visitors will feel comfortable visiting area stores for goods and services that they often leave the district to purchase. 
More information about the April 28 Cleanup Day: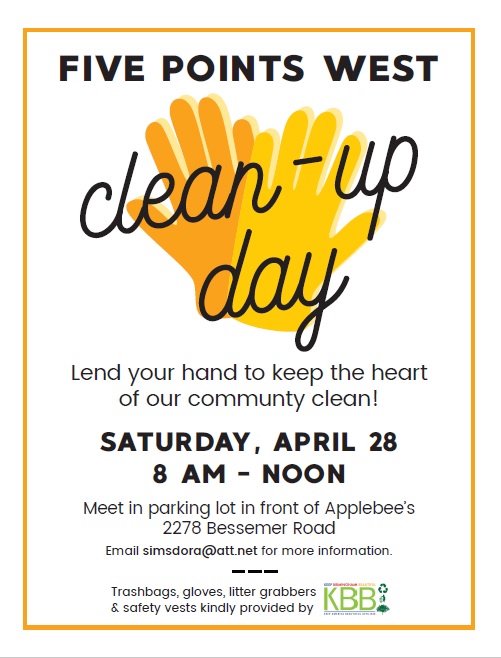 Related News
Filed Under: Filling Vacant Spaces, Front Page, Small Business, Yaysayers

Nestled within the heart of Avondale, Elysian Gardens stands as a testament to the power of artistic vision and community engagement. This whimsical sculpture park is a place where art and nature converge, offering visitors a unique experience that blends the world of sculpture with the charm of a bar and event space.

Filed Under: Events, Front Page, Potential-Proving, Why BHM, Yaysayers

Meet Deon Gordon, one of the great minds behind Sloss Tech and a leading figure in Birmingham's thriving tech industry. Sloss Tech is a vital conference driving the growth of Birmingham's tech sector, fostering connections between tech enthusiasts, founders, investors, and professionals. This year's conference is unique due to its post-pandemic return, introducing new programs for inclusivity and engaging students and early-career professionals. Deon envisions tech as a catalyst for economic growth and innovation in Birmingham and emphasizes the city's commitment to diversity and inclusion in the tech community.

Filed Under: Birmingham Food & Drink, Family Friendly, Filling Vacant Spaces, Front Page, Small Business, Yaysayers

The culinary scene keeps getting bigger here in Birmingham! Urban Parc, a new restaurant and bar in five points south, opened its doors back in April. Inside, you'll quickly realize that this establishment is anything but typical. From the state-of-the-art arcade area equipped with a bowling alley to the breathtaking rooftop bar, Urban Parc offers a diverse array of experiences that will leave you in awe. Click the link to learn more!