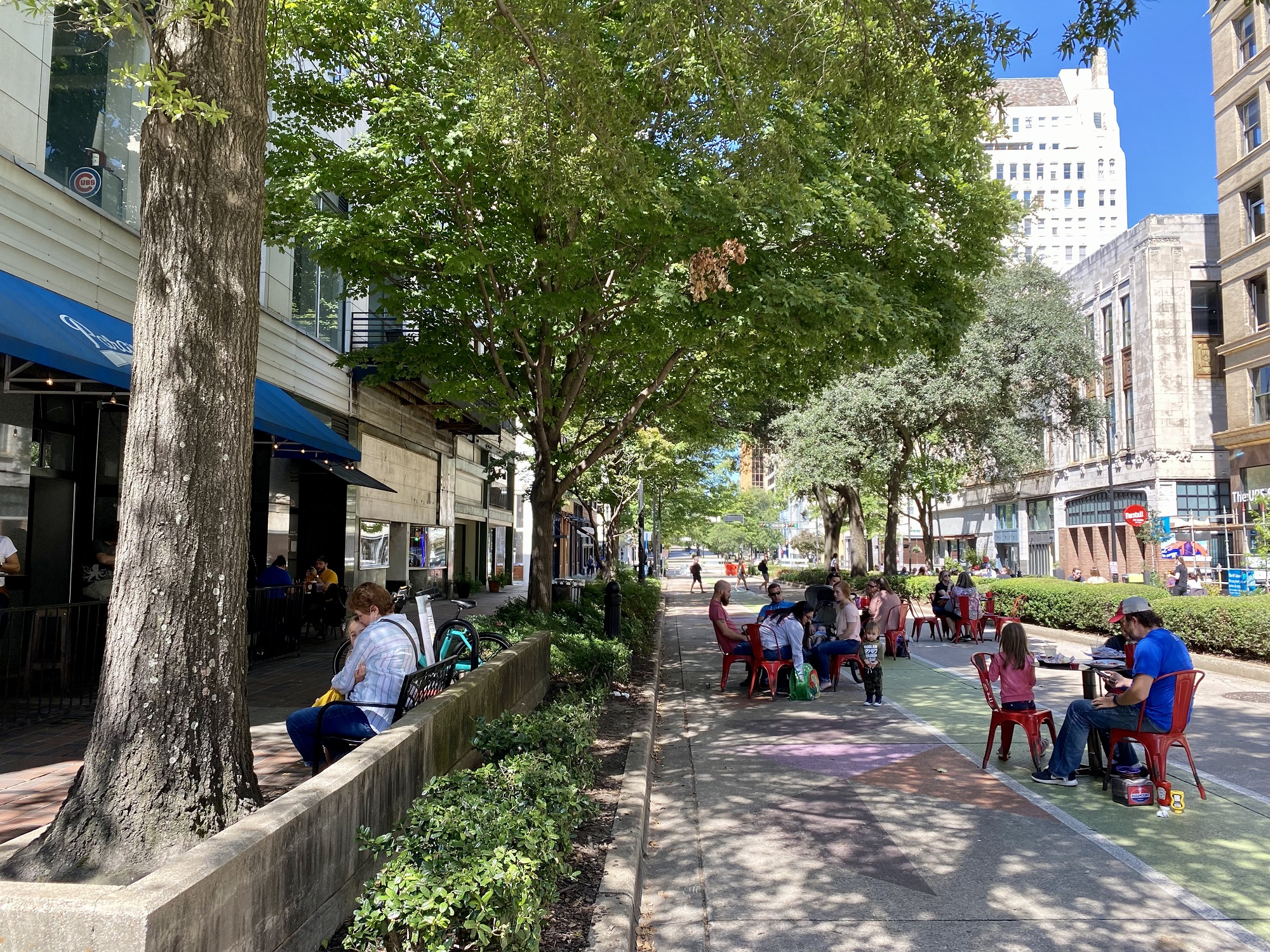 Over the past couple of months, we've been talking a lot about our Value of Downtown Report. We've also been talking a lot about the construction we're doing on 20th Street. But we haven't really touched on how both of these projects go hand in hand.  
The general consensus of the Value of Downtown Report is that Downtown Birmingham is doing great. But downtown still has lots more opportunities to grow, so it's important that we continue to invest in the city. We strongly believe that the work we are doing on 20th Street is going to be a huge step in the right direction! 
"To grow jobs, residents and visitors to downtown we must clearly reinvest in our public realm with projects like 20th Street Refresh.  People are attracted to well designed and well-maintained places.  If such places are not maintained then people make choices to invest or go elsewhere," says REV President & CEO, David Fleming.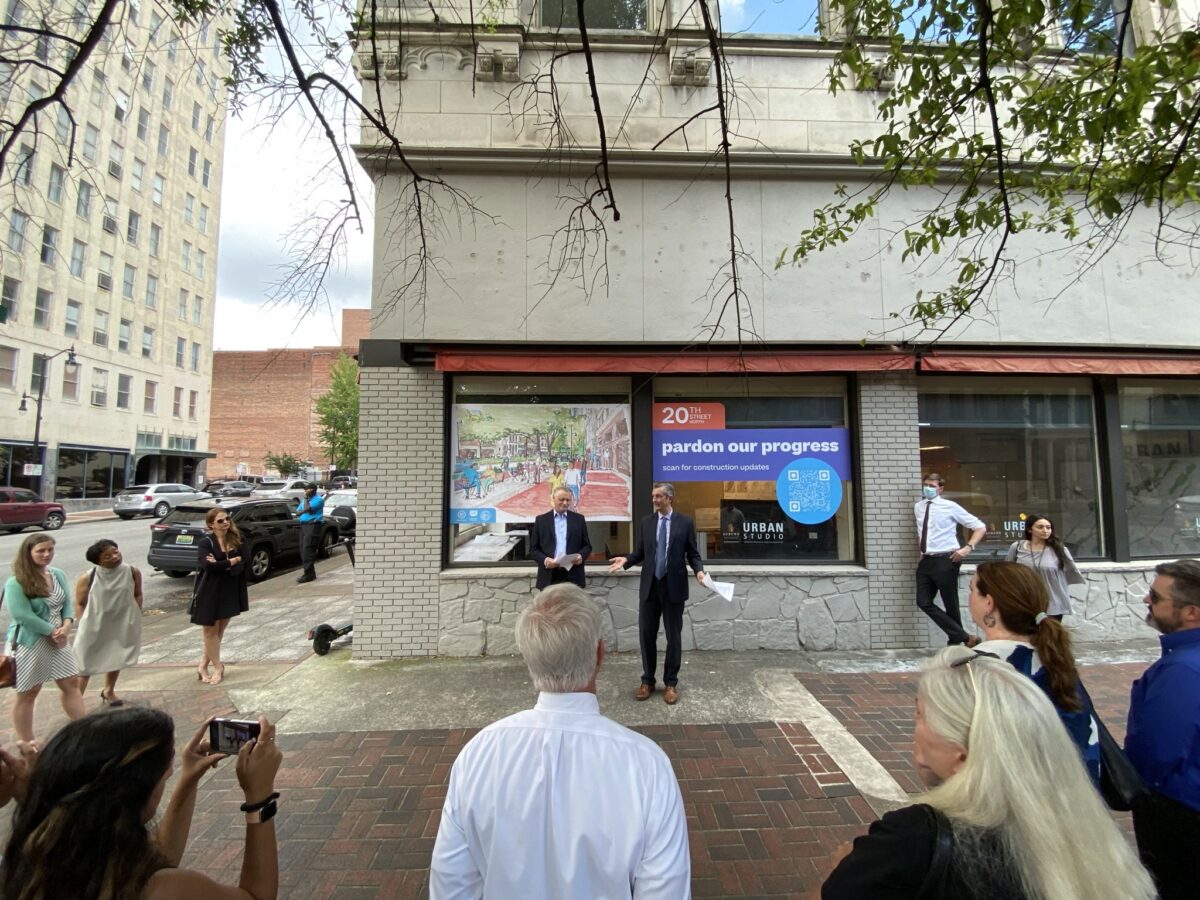 As always, we are doing a great job but there's always room for growth. Birmingham is currently in the emerging category (according to the IDA's three-tiered system which labels downtown districts as either emerging, growing, or established), and our goal is to move into the growing category. To move into the next category, it's important that we seize opportunities to strengthen our downtown. We need to work on increasing density and jobs – and improving the public realm creates a place where people want to live, work and play. 
Downtowns and center cities typically form the regional epicenter of culture, innovation, community, and commerce. An engaging downtown "creates the critical mass of activity that supports retail and restaurants, brings people together in social settings, makes streets feel safe, and encourages people to live and work downtown because of the extensive amenities." 20th Street will be more vibrant and fun, attracting more people and spending and catalyzing more investment in the buildings around it! 
The authentic cultural offerings in downtown enhance its character, heritage, and beauty, and create a unique sense of place not easily replicated in other parts of the city. From an economic growth point of view, the 20th Street Refresh is critical to the overall success of Birmingham – it will give the city something to be proud of. As our city's main street, all eyes are on it, and it's our job to take care of it. We want it to be appealing to visitors. We want them to leave our city and already be planning their next visit. Or even better, we want them to start planning their move to the Magic City!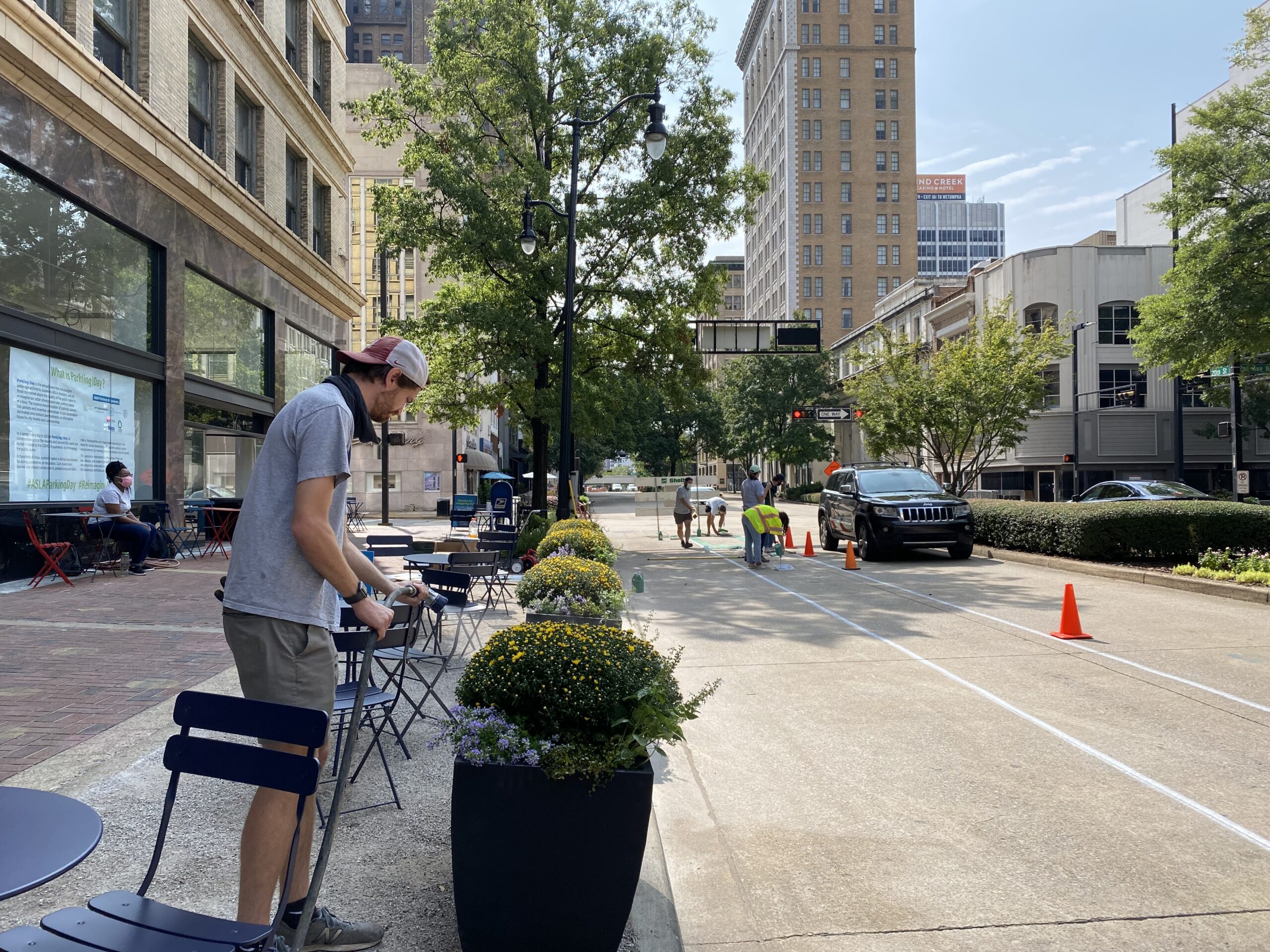 We want our residents to be proud of the city they live in. We want our employees to be excited to make the commute downtown when they go into the office every day. As local residents of the city, we all know how much Birmingham means to each and every one of us. But it's our responsibility to make it look that way to others – to let the world know that we take care of what's important to us. 
So let's continue to invest in the city that we are proud to call home. Let's create more job opportunities downtown. Let's build more hotels. And most of all, let's create a downtown that we are proud of! 
Related News
Filed Under: Business-Proving, Downtown Birmingham, Events, Filling Vacant Spaces, Front Page, Get Involved, Magic City Match, Potential-Proving, Small Business

Magic City Match is a program that transforms lives and opens doors for Black entrepreneurs and business owners. Led by REV Birmingham and powered by Prosper, this initiative aims to create opportunities for Black-owned businesses by matching them with brick-and-mortar spaces where they can thrive. After a successful pilot program in 2022, Magic City Match is back in action and ready to empower a new wave of entrepreneurs.

Filed Under: Front Page, Historic Preservation, Small Business, Uncategorized, Woodlawn

One of the most legendary and storied neighborhoods of Birmingham is Woodlawn.  It is a community, anchored by one of the great public high schools of Birmingham, that has produced many citizens who contributed to the life of our city and has had an impact beyond the neighborhood itself.  In a short post like this true justice cannot be done to the rich heritage and legacy of Woodlawn.  However, we hope that this narrative brings together many of the diverse threads that make up the fabric of the community's historic arc in a concise piece. 

Filed Under: Downtown Birmingham, Family Friendly, Front Page, Why BHM

Woof, woof! I've been having an absolute blast visiting my sister in Downtown Birmingham. I can hardly wait to share all the details with you once you return from your vacation. In the meantime, I wanted to put paw to paper and tell you all about it, with the hope of convincing you that moving Downtown could be the most wonderful decision ever.