With the Woodlawn Street Market less than a week away, there's no better chance to get out and enjoy the vibrant Woodlawn community. We believe that everyone should have the chance to pursue their entrepreneurial dreams, so, REV Birmingham partners with the Woodlawn Business Association to bring you Woodlawn Street Market. Since 2014, Birmingham entrepreneurs have been using this business-proving opportunity to start small, test strategies and perfect their models in response to real customer feedback
The last night market of the season is this Saturday, August 12 from 5 to 9 p.m.
Vendor Spotlight
This month's vendor spotlight highlights a new business concept here in Birmingham. Easy Breezy, a local, low-waste shop founded by Brianna Deere, is dedicated to helping people reduce their waste and providing inexpensive, non-toxic cleaning supplies. Brianna launched her business less than a year ago and began selling to the public for the first time at the Woodlawn Street Market in April of 2023.
The concept is simple, yet revolutionary: offer refillable products to the community, encouraging conscious consumption and a healthier planet.
Easy Breezy emerged from Brianna's passion for reducing toxins in her daily life. As a mother of two, she realized the amount of toxins in everyday household items like laundry detergent and dishwasher tablets were affecting her family's well-being. Inspired by refill stations she had seen on social media platforms, she recognized the need for this service in her own community, and the idea for Easy Breezy was born.
The shop offers a range of items customers can refill, from household cleaners like hand and dish soaps to personal care products like body washes and lotions. The shop's key feature is its refill station, where customers can bring their own containers or choose from sanitized, donated options to fill up on products by the ounce.
The shop's pricing structure allows customers to buy products in small quantities, making it easy for anyone to try out a new item without a significant upfront investment. Prices range from 45 cents to a dollar per ounce, ensuring that reducing waste doesn't have to break the bank. Plus, Breezy's presence at local markets and events encourages dialogue about waste reduction, non-toxic living and sustainability. By offering an online store with shipping options and a unique refill program, the shop caters to a wider audience, making it convenient for individuals to embark on their waste reduction journey.
Brianna is fostering a community that embraces sustainable practices, reduces waste and paves the way for a greener future. If you are interested in her products, visit her this Saturday at the Woodlawn Street Market!
But Easy Breezy isn't the only vendor trying to create a positive change in Birmingham. The Woodlawn Street Market takes pride in selecting passionate individuals who care about their community. From baked goods to handmade jewelry, make sure you come out and support your small business ecosystem this Saturday, August 12.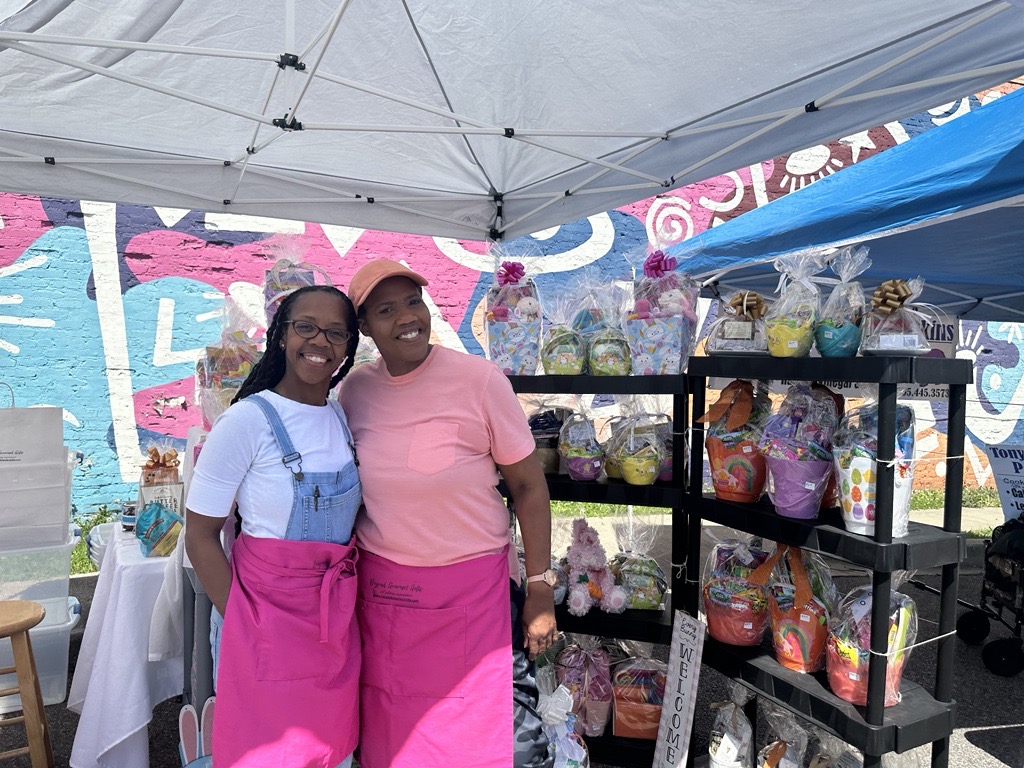 VOLUNTEER WITH US!
The Woodlawn Street Market is a community effort, and we couldn't do it without you. We are looking for extra helping hands to help with vendor setup this season. Volunteering is easy, but the chance to support small businesses here in Woodlawn? Priceless! And the best part is, you can shop till you drop after your shift! Click below to sign up now!
Related News
Filed Under: Business-Proving, Downtown Birmingham, Events, Filling Vacant Spaces, Front Page, Get Involved, Magic City Match, Potential-Proving, Small Business

Magic City Match is a program that transforms lives and opens doors for Black entrepreneurs and business owners. Led by REV Birmingham and powered by Prosper, this initiative aims to create opportunities for Black-owned businesses by matching them with brick-and-mortar spaces where they can thrive. After a successful pilot program in 2022, Magic City Match is back in action and ready to empower a new wave of entrepreneurs.

Filed Under: Front Page, Historic Preservation, Small Business, Uncategorized, Woodlawn

One of the most legendary and storied neighborhoods of Birmingham is Woodlawn.  It is a community, anchored by one of the great public high schools of Birmingham, that has produced many citizens who contributed to the life of our city and has had an impact beyond the neighborhood itself.  In a short post like this true justice cannot be done to the rich heritage and legacy of Woodlawn.  However, we hope that this narrative brings together many of the diverse threads that make up the fabric of the community's historic arc in a concise piece. 

Filed Under: Downtown Birmingham, Family Friendly, Front Page, Why BHM

Woof, woof! I've been having an absolute blast visiting my sister in Downtown Birmingham. I can hardly wait to share all the details with you once you return from your vacation. In the meantime, I wanted to put paw to paper and tell you all about it, with the hope of convincing you that moving Downtown could be the most wonderful decision ever.