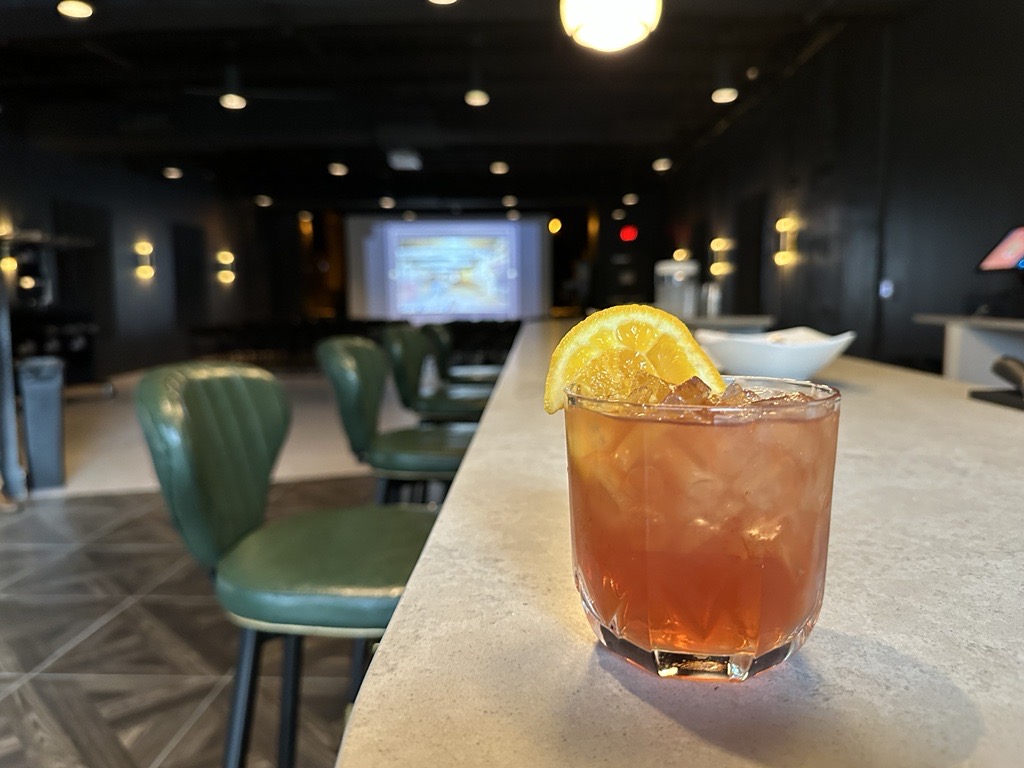 Lights, Camera, Action! The rebirth of the Woodlawn Theater is happening this weekend in the heart of Woodlawn. The theater is opening its doors to the public with two extraordinary opening events that are FREE to the public. Keep reading to discover how the theater came back to life and its impact on the community.
Behind the curtain
Opened in 1929 as a cinema, the original Woodlawn Theater has undergone various transformations throughout its history, serving as both a hospital and a church. Throughout its phases, the building has always supported its community. The newly reinvented space goes beyond being just a theater; it is also the home of the Mason Music Foundation. This foundation aims to empower, inspire, and enrich the lives of children in local communities by providing transformative musical experiences. Will Mason, the owner of Mason Music and Woodlawn Theater, has always had a passion for music since he was a kid.
"Starting a music education company has given me a platform to find other ways to create opportunities for young musicians – and any musician. Whether it's live events, providing educational resources, or even our music festival, having a live performance space has been my long-term dream to help local musicians," said Will Mason.
The process of renovations began at a challenging time when he acquired the property at the beginning of the pandemic. With a two-year stall, construction finally began in early 2022. The space is divided into two sections, an educational side with classrooms to host music lessons and a theater side that holds up to 250 people for various events. The 1400-square-foot venue has a wide range of amenities and even has a full-service bar.
Rebekah Fox, the Woodlawn Street Market Coordinator and Woodlawn Theater manager has been a musician all her life and has been a part of Woodlawn for years. She believes the theater is filling a much-needed demand for local musicians to host events.
"I want the community to have a space to express themselves in a safe and comfortable environment," said Rebekah Fox.
Not only was the theater made for the community, but it was also made by the community. Multiple small businesses have had a hand in the renovations of the theater. Nmosa Fabrics (their next-door neighbor) sewed curtains for the front windows and black-out curtains for the stage. Red Stone Church provided discounted acoustic panels, projectors, and speakers, and Over Flo Productions set up the sound equipment in the theater. The theater was made possible with the support of local businesses.
Want to check out the space yourself? Luckily, the theater is still offering free tickets. Follow the link below to experience the magic behind the curtain and welcome a new era of the Woodlawn Theater, where you can also enjoy the exceptional service from the talented bartender's Jess and Gabby.
To learn more about how to book the space, visit woodlawntheater.com
Related News
Filed Under: Filling Vacant Spaces, Front Page, Get Involved, Small Business

In less than a year after arriving in the United States, the Vyshyvanyuk family, who recently fled from Ukraine, is now launching NiEl' Bridal Atelier, a custom wedding dress and alterations business in Forest Park. Olena and Mykola Vyshyvanyuk, along with their three children – Viktoriia Vyshyvanyuk, Eva Vyshyvanyuk, and Loanna Vyshyvanyuk – made the courageous decision to leave Ukraine on November 7, 2022. This family's inspiring story serves as a testament to the boundless opportunities that small businesses can achieve in Birmingham.

Filed Under: Business-Proving, Downtown Birmingham, Filling Vacant Spaces, Front Page, Small Business

Are you a startup looking for a foot in the door? Did you know we have an accelerator program that helps founders begin their entrepreneurial journey right here in the Switch district? TechStars is a dynamic three-month program that empowers entrepreneurs in their quest to discover product-market fit, gain traction, and access both capital and global mentorship. Operating in more than 30 cities worldwide, Techstars added Birmingham as a host for their energy-focused cohort.