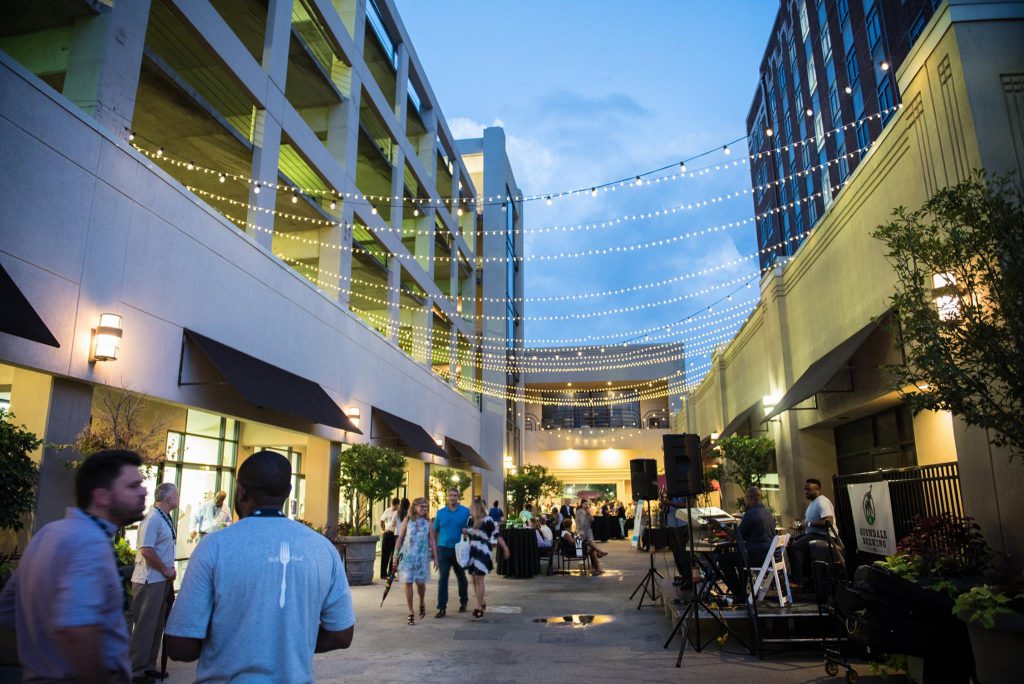 It's no secret that Five Points South is booming. From restaurants, retail, and business, Five Points is a vibrant historic district full of entertainment options. The neighborhood was recently named a finalist for Birmingham's Best Neighborhood and is continuing to see significant growth.  
The neighborhood's success is not random. Dedicated members of the Five Points Alliance, REV Birmingham and more community partners have been hard at work pushing the district ever closer to a vibrant community vision – and they're making some serious progress.  
In just over a year, Five Points South's vacancy rate has fallen from 8.1 percent (August 2017) to 3.9 percent (September 2018). That means 42,244 square feet of formerly vacant spaces were filled in about 13 months, resulting in 199 new jobs and $77,775 in investment.
One big piece of that story was a hidden gem in the heart of Five Points, Pickwick Place. Pickwick Place is a retail center with seven spaces that were mostly vacant in 2017. KH Management, which began managing Pickwick in April 2017, knew that they needed to prove its potential as part of the development's re-brand.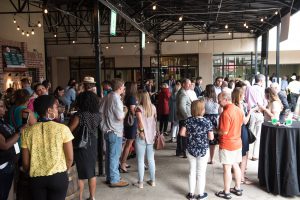 In August 2017, KH Management signed on with REV to host the Birmingham Restaurant Week Preview Party  at Pickwick Place. REV and BRW partners stretched string lights across the courtyard and filled the space with serving tables, highboys and inviting signage. The kickoff to BRW featured local restaurant & business owners, along with savory bites, beer, wine, and spirits. Nearly 500 people attended and experienced Pickwick in a whole new light.  
"It was an excellent way to let the public know that a new Pickwick Place was on the horizon," said Evan Miller of KH management.  
REV's collaboration with KH Management reshaped perceptions of Pickwick Place and proved that the space could be renewed to help drive Five Points South's commercial success further. KH, which also maintains portfolios with other Five Points businesses, has signed 6 leases for Pickwick in the year since the pop-up event. 
Now you can find these businesses at Pickwick Place:  
Many more businesses are choosing to make their home in Five Points South as progress like that in Pickwick continues. From Orchestra Partners and Creature's redevelopment of the former Bailey Brothers space into The Woolworth social club, to the opening of clothing store Alchemy 213 in the former McNolia Cards & Gifts space, Five Points South is becoming more vibrant every day. 
"There is a lot of momentum in the district and it is going through somewhat of a renaissance," said Miller. "I think that Pickwick Place has been an illustrative example of what the entire area is experiencing.
Related News
Filed Under: Filling Vacant Spaces, Front Page, Get Involved, Small Business

In less than a year after arriving in the United States, the Vyshyvanyuk family, who recently fled from Ukraine, is now launching NiEl' Bridal Atelier, a custom wedding dress and alterations business in Forest Park. Olena and Mykola Vyshyvanyuk, along with their three children – Viktoriia Vyshyvanyuk, Eva Vyshyvanyuk, and Loanna Vyshyvanyuk – made the courageous decision to leave Ukraine on November 7, 2022. This family's inspiring story serves as a testament to the boundless opportunities that small businesses can achieve in Birmingham.

Filed Under: Business-Proving, Downtown Birmingham, Filling Vacant Spaces, Front Page, Small Business

Are you a startup looking for a foot in the door? Did you know we have an accelerator program that helps founders begin their entrepreneurial journey right here in the Switch district? TechStars is a dynamic three-month program that empowers entrepreneurs in their quest to discover product-market fit, gain traction, and access both capital and global mentorship. Operating in more than 30 cities worldwide, Techstars added Birmingham as a host for their energy-focused cohort.

Filed Under: Front Page, Small Business, Woodlawn, Woodlawn Street Market

The Woodlawn Street Market is a platform for small businesses to showcase their talents and products. From handmade jewelry to locally sourced produce, you can find a wide variety of items that highlight the creativity and craftsmanship of the Birmingham community Among the talented individuals who have found a home in this vibrant marketplace is none other than Johnathan Westbrook, fondly known as Jon Jon, and the majority owner of the Broncho Food Truck. This new food truck made its debut back in August and will be back again for this week's market.