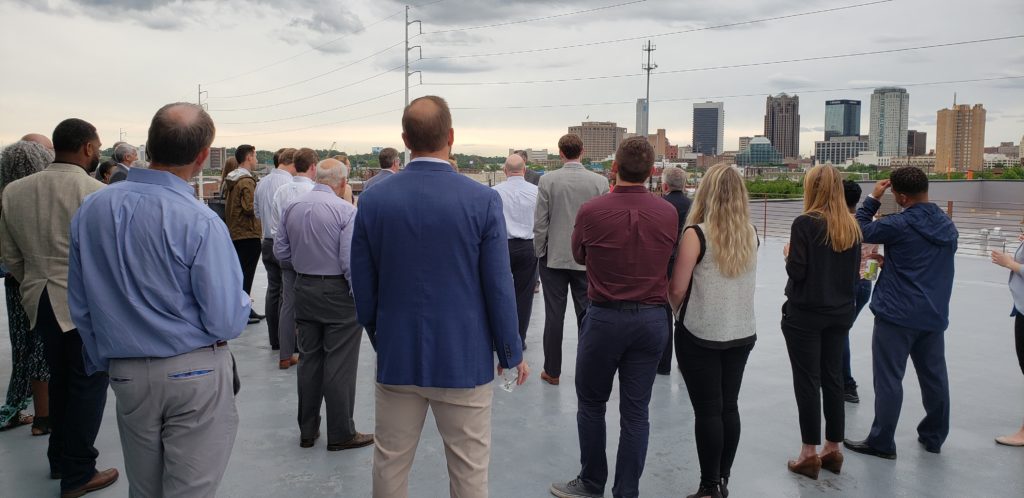 Big things are happening in Birmingham's Parkside neighborhood.
Between the years 2010 and 2018, the area has seen $272 million invested in projects, but that's not the end of the redevelopment story.
Another $374 million and more will be invested this year and next year, bringing with it more than 1,400 residential units and cultural improvements.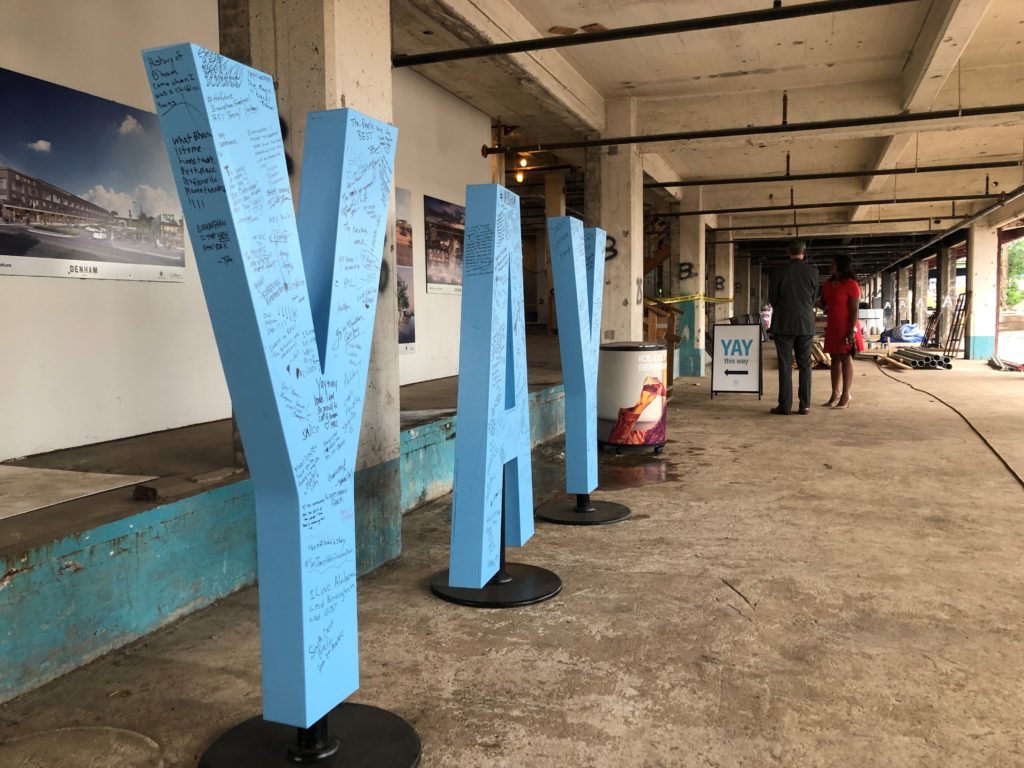 One example of the growth is The Denham Building, which is currently being developed by Third & Urban. REV gave investors, we call them Yaysayers, a sneak peek at the building and insight into where development in Birmingham is headed.
REV Birmingham President & CEO David Fleming said during the event that Birmingham's renaissance began in Parkside, with Railroad Park as the catalyst that led to Regions Field, Rotary Trail and eventually to projects such as The Denham Building.
These projects dovetail nicely into the vision that several Birmingham institutional leaders—REV, the City of Birmingham, Railroad Park, Alabama Power Company, UAB, Children's of Alabama and others–had for the neighborhood:
Parkside is a vibrant, walkable, signature urban neighborhood with a distinctly Birmingham character that supports the surrounding healthcare, educational, and business community with a mix of uses.
May is Historic Preservation Month. REV handed out cards at the event with the hashtag #treasurebham aimed at explaining why preservation holds an important place in today's Birmingham and why buildings like The Denham Building are worth preserving.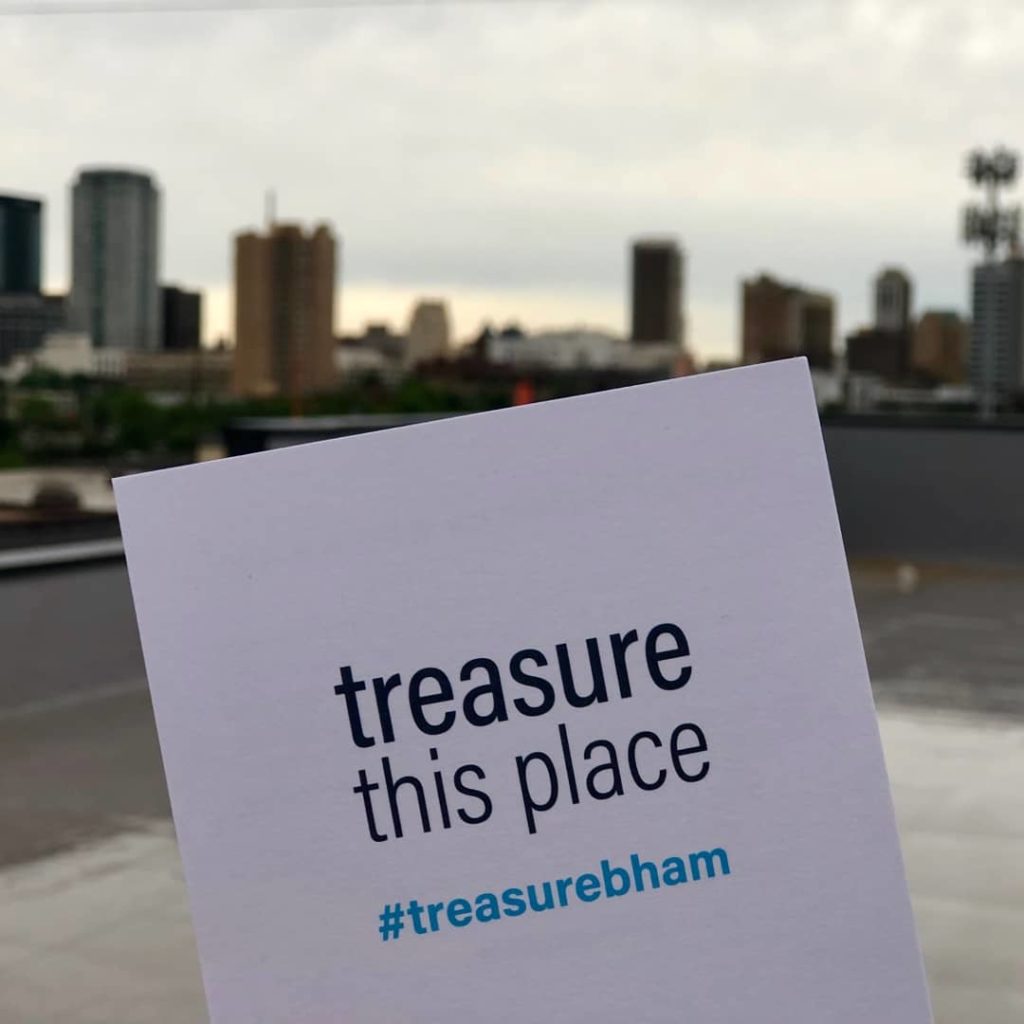 The building was designed in 1927 and was originally given the unofficial name of the Merchants and Manufacturer's Terminal Building, intended to address the needs of a rapidly growing Birmingham.
Not much has changed since then.
This time around, it will house more than 86,000 square feet of office and retail space, 59 residential lofts and a rooftop restaurant.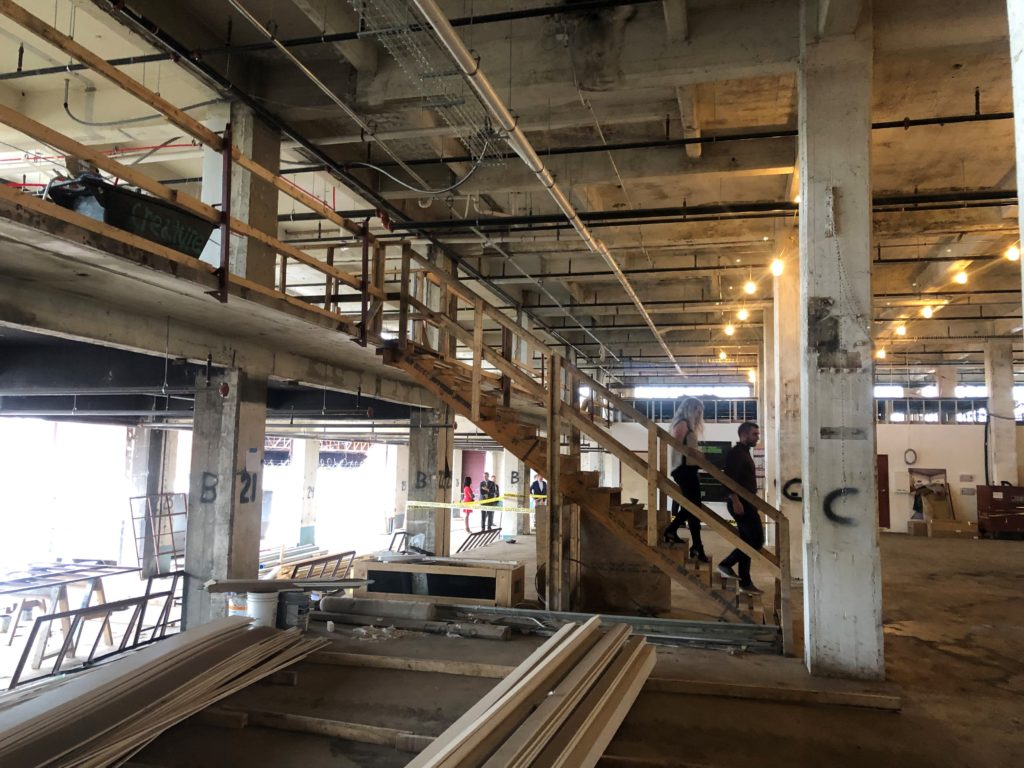 Monday Night Brewing also plans to open a brewpub in Denham, according to Hank Farmer with Third & Urban.
Yaysayers toured the building and were treated to a breathtaking rooftop view of the city's skyline.
Third & Urban and Colliers International opened the building for the evening.
REV partners Tito's Handmade Vodka, Coca Cola Bottling Company United, and Cahaba Brewing provided drinks.  REV clients – Birmingham Candy Company and Naughty but Nice Kettle Corn provided snacks.
Related News
Filed Under: Filling Vacant Spaces, Front Page, Get Involved, Small Business

In less than a year after arriving in the United States, the Vyshyvanyuk family, who recently fled from Ukraine, is now launching NiEl' Bridal Atelier, a custom wedding dress and alterations business in Forest Park. Olena and Mykola Vyshyvanyuk, along with their three children – Viktoriia Vyshyvanyuk, Eva Vyshyvanyuk, and Loanna Vyshyvanyuk – made the courageous decision to leave Ukraine on November 7, 2022. This family's inspiring story serves as a testament to the boundless opportunities that small businesses can achieve in Birmingham.

Filed Under: Business-Proving, Downtown Birmingham, Filling Vacant Spaces, Front Page, Small Business

Are you a startup looking for a foot in the door? Did you know we have an accelerator program that helps founders begin their entrepreneurial journey right here in the Switch district? TechStars is a dynamic three-month program that empowers entrepreneurs in their quest to discover product-market fit, gain traction, and access both capital and global mentorship. Operating in more than 30 cities worldwide, Techstars added Birmingham as a host for their energy-focused cohort.