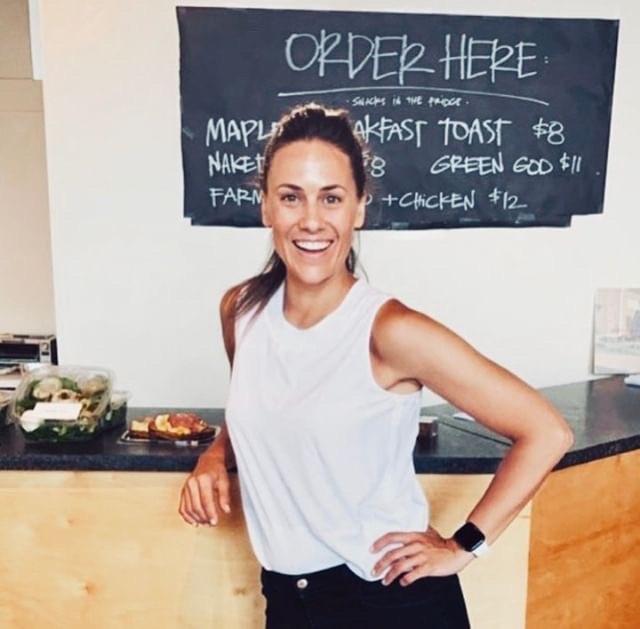 So, what does it take to be one of Birmingham's next big things?
Five finalists hope to find out as they compete in The Big Pitch presented by PNC next weekend. Organized annually by REV Birmingham, The Big Pitch is a Shark Tank-style competition designed to provide technical assistance, mentoring, exposure and capital to Birmingham's up-and-coming lifestyle and creative entrepreneurs.
REV caught up with one of the five finalists ahead of the competition.
Q: Describe your business/service. 
A: The blueroot company is a healthy, fast-casual eatery serving clean, bright, nutrient-dense foods to those who do not want to sacrifice taste or nutrition for convenience. We celebrate real food in its most natural state, focusing on simplicity transparency when it comes to our ingredients. Our produce-forward menu, designed by Birmingham-native and two-times James Beard award winner Robin Bashinsky, is a seasonal love fest of the best our local farmers have to offer. 
Q: What inspired you to start your business? 
A: When my husband and I moved to Birmingham a few years ago, we celebrated the burgeoning foodie scene but lamented the lack of healthy and quick options for two young, working professionals. I wondered why local culinary talent and local ingredients couldn't come together – as they did in the fine-dining space – in a fast-casual setting to support a vibrant, diverse, busy, and growing population interested in health and wellness. Initially, I tried to bridge the gap by convincing some of my favorite brands from Los Angeles (where I grew up) and New York City (where I lived and worked for ten years) to set up shop in Birmingham, but to no avail. Ultimately, I decided to build it myself, and the blueroot company was born. 
See Blueroot pitch their next big thing!
When: Saturday, Nov. 23, 1 p.m.-4 p.m.
Where: The Gallery at The Pizitiz Food Hall (across from Upswing)
Q: What attracted you to The Big Pitch? 
A: I attended The Big Pitch last year on a whim at the suggestion of a friend. I saw firsthand what I have now come to realize as VERY unique in a city of our size, and something I hadn't seen at work in LA or NYC: a dedicated community of experts and entrepreneurs working together to impact the community through the extension of reliable resources and meaningful capital. I knew it would take significant time, funds, and vision to get my idea off the ground, and I knew I needed a network of people more experienced than I was to help me do it. So I set a goal to participate in The Big Pitch the following year in order to access that expertise and guidance and to get help honing our story. We have worked really hard to get here, and we are thrilled to participate as a finalist this year.  
Q: What's the most surprising thing you've learned throughout the process so far? 
A: We've learned that there is a community on standby, waiting and wanting to help us. This community comprises nonprofit advisors, folks who work for the city, successful business people, local investors, niche experts, restauranteurs, and other entrepreneurs. Despite ample warning, I was still frankly shocked by the support; there was a group of people that believed in a first-time restauranteur from California who wanted to bring healthy food to the deep south. Crazy. 
Q: If you win money, what will you use it for? 
A: We are keen to open a storefront in the City of Birmingham in 2020, and in order to support the massive increase in volume that comes with opening a brick and mortar, we want to invest in a few key pieces of equipment that will dramatically improve productivity. If we win the prize, we will purchase a large, commercial-grade mixer and a large, commercial-grade food processor, each of which will improve our productivity output of snacks, sweets, and salad dressings by more than ten-fold.
Additionally, we want to invest in some refrigeration and storage equipment as we rev up our catering business. Lastly, we're thrilled to be in conversations with a few potential spaces downtown that could be home to an extended pop-up location in early 2020 before we open our storefront. This equipment would enable us to scale up the business more quickly and efficiently, and ensure we're supporting the downtown community's needs during our pop-up. 
Related News
Filed Under: Filling Vacant Spaces, Front Page, Get Involved, Small Business

In less than a year after arriving in the United States, the Vyshyvanyuk family, who recently fled from Ukraine, is now launching NiEl' Bridal Atelier, a custom wedding dress and alterations business in Forest Park. Olena and Mykola Vyshyvanyuk, along with their three children – Viktoriia Vyshyvanyuk, Eva Vyshyvanyuk, and Loanna Vyshyvanyuk – made the courageous decision to leave Ukraine on November 7, 2022. This family's inspiring story serves as a testament to the boundless opportunities that small businesses can achieve in Birmingham.

Filed Under: Business-Proving, Downtown Birmingham, Filling Vacant Spaces, Front Page, Small Business

Are you a startup looking for a foot in the door? Did you know we have an accelerator program that helps founders begin their entrepreneurial journey right here in the Switch district? TechStars is a dynamic three-month program that empowers entrepreneurs in their quest to discover product-market fit, gain traction, and access both capital and global mentorship. Operating in more than 30 cities worldwide, Techstars added Birmingham as a host for their energy-focused cohort.