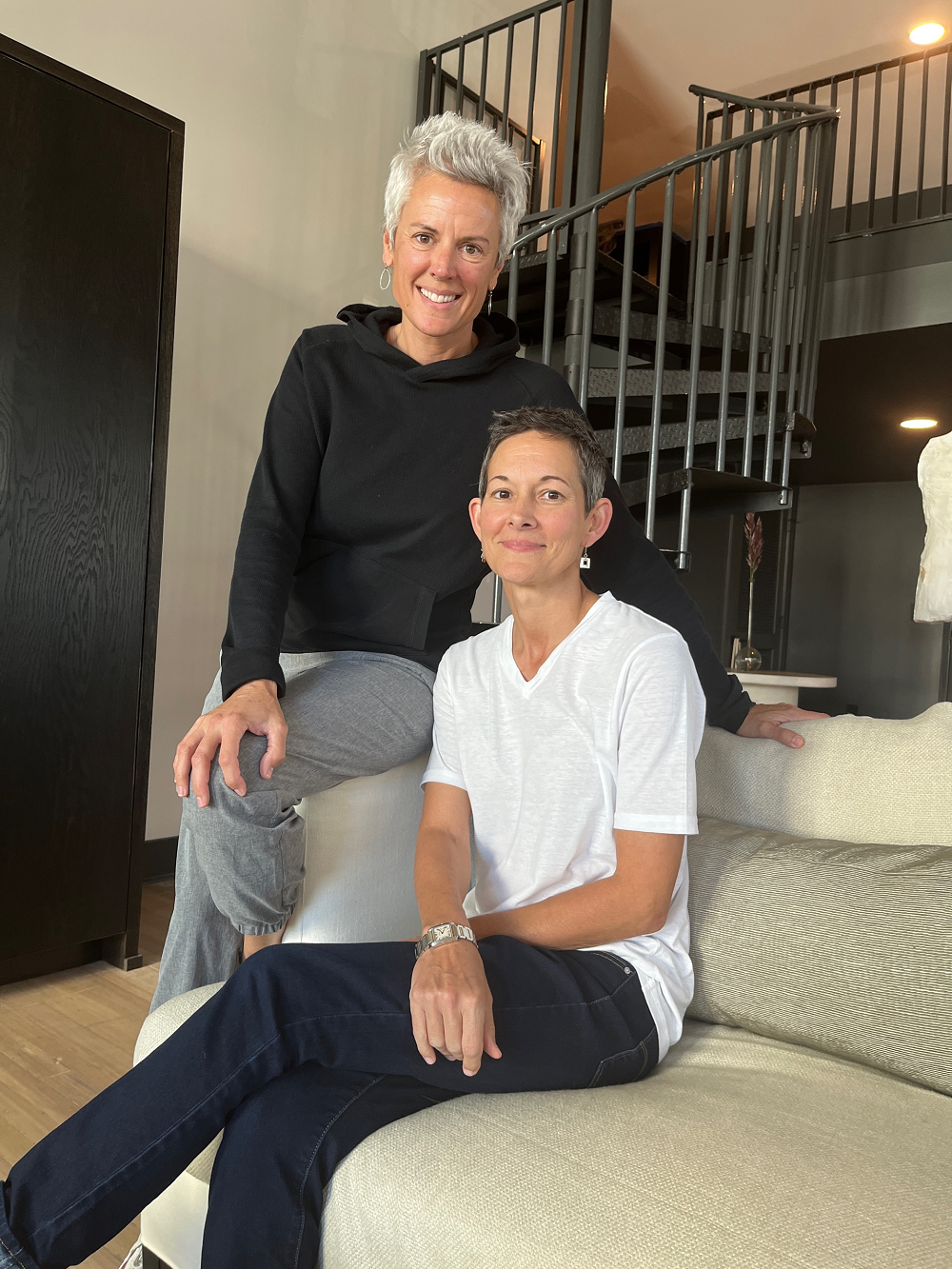 Why Birmingham?
Have you been thinking about moving into downtown Birmingham? Many people are making the switch to the city lifestyle. We are interviewing people from all around the city and learning why they chose to move into the city center of Birmingham.
We had the pleasure of interviewing Andress Blackwell and Melissa Paretti, who have been residents at the New Ideal lofts for almost two years. According to Melissa, "Birmingham is authentic!" They believe that Birmingham offers a better quality of life and long-term retirement planning in terms of affordability and diversity.
"Birmingham is more inviting and embracing than any other city I've lived in," said Andress.
While Andress grew up in Alabama, she spent most of her professional life in New Orleans, Louisiana. Melissa spent over ten years in Austin, Texas, yet both chose to downsize and move to Birmingham. What initially brought them into the city was family. Over time they started to spend more time downtown, attending minor league sports and theater shows, and having a wide range of food options outside their front door made choosing Birmingham home all that easier.
"It felt like a gain in our life in terms of quality of life, and the trade-off in cost of living is amazing," Andress stated.
These seasoned city slickers know what they want, and walkability is a must! Most of the events they attend are just a few blocks away. From breweries to farmers' markets, they can live well-balanced lives without getting into a car. They have only put 8,000 miles in their car in the past year.
What they really like about living in Birmingham, though, is the geographic location. Birmingham is central to everything and a short drive away for weekend trips. Nashville, the Carolinas, and Atlanta are just a couple of hours away; it's neither landlocked nor far away from the mountains.
"The location has proved to be a much sweeter spot than we originally recognized," said Andress.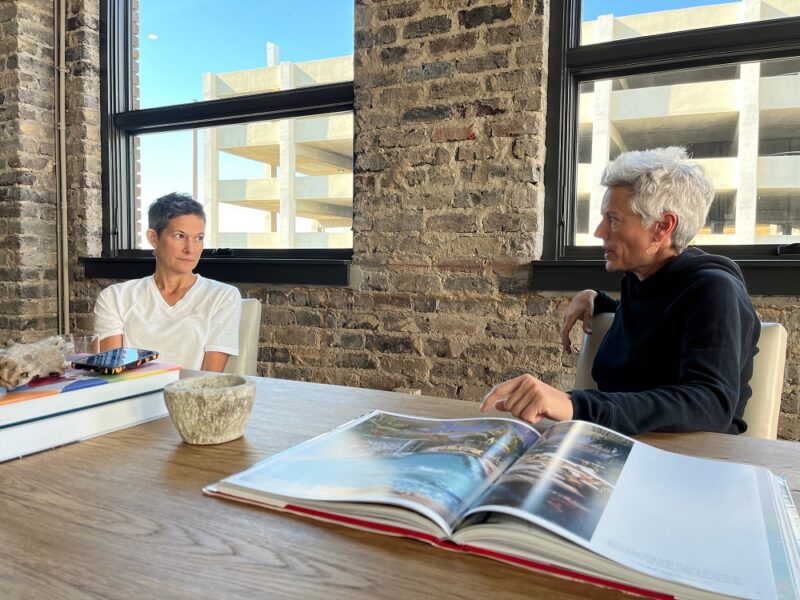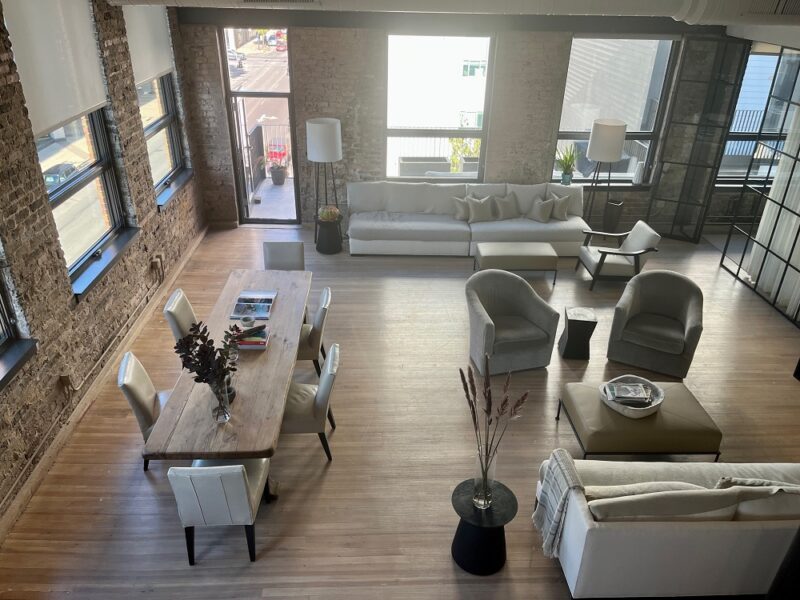 Some of Andress and Melissa's favorite things to do in Birmingham include catching a game at Barons, attending local festivals at Railroad park, and grabbing dinner at Helen.
"Birmingham is on the cusp of really figuring out what it wants to be. We saw an opportunity to contribute more, and as such, Birmingham would get a lot from us, and we would get a lot from Birmingham."
In 6 to 8 months of living here, they made more friends in downtown Birmingham than they did the entire time in New Orleans. Birmingham is more inclusive across demographics, including age and race. The southern hospitality is unmatched, and with a wealth of things to do, places to see, and rich history, Birmingham can't be beaten.
Related News
Filed Under: Business-Proving, Downtown Birmingham, Events, Filling Vacant Spaces, Front Page, Get Involved, Magic City Match, Potential-Proving, Small Business

Magic City Match is a program that transforms lives and opens doors for Black entrepreneurs and business owners. Led by REV Birmingham and powered by Prosper, this initiative aims to create opportunities for Black-owned businesses by matching them with brick-and-mortar spaces where they can thrive. After a successful pilot program in 2022, Magic City Match is back in action and ready to empower a new wave of entrepreneurs.

Filed Under: Front Page, Historic Preservation, Small Business, Uncategorized, Woodlawn

One of the most legendary and storied neighborhoods of Birmingham is Woodlawn.  It is a community, anchored by one of the great public high schools of Birmingham, that has produced many citizens who contributed to the life of our city and has had an impact beyond the neighborhood itself.  In a short post like this true justice cannot be done to the rich heritage and legacy of Woodlawn.  However, we hope that this narrative brings together many of the diverse threads that make up the fabric of the community's historic arc in a concise piece. 

Filed Under: Downtown Birmingham, Family Friendly, Front Page, Why BHM

Woof, woof! I've been having an absolute blast visiting my sister in Downtown Birmingham. I can hardly wait to share all the details with you once you return from your vacation. In the meantime, I wanted to put paw to paper and tell you all about it, with the hope of convincing you that moving Downtown could be the most wonderful decision ever.