It's where good work happens—and it might work for you.
SocialVenture is a co-working space, meeting space and change-making space in the heart of Woodlawn. When you work or meet at SocialVenture, you're supporting REV Birmingham's work creating vibrant places across the city.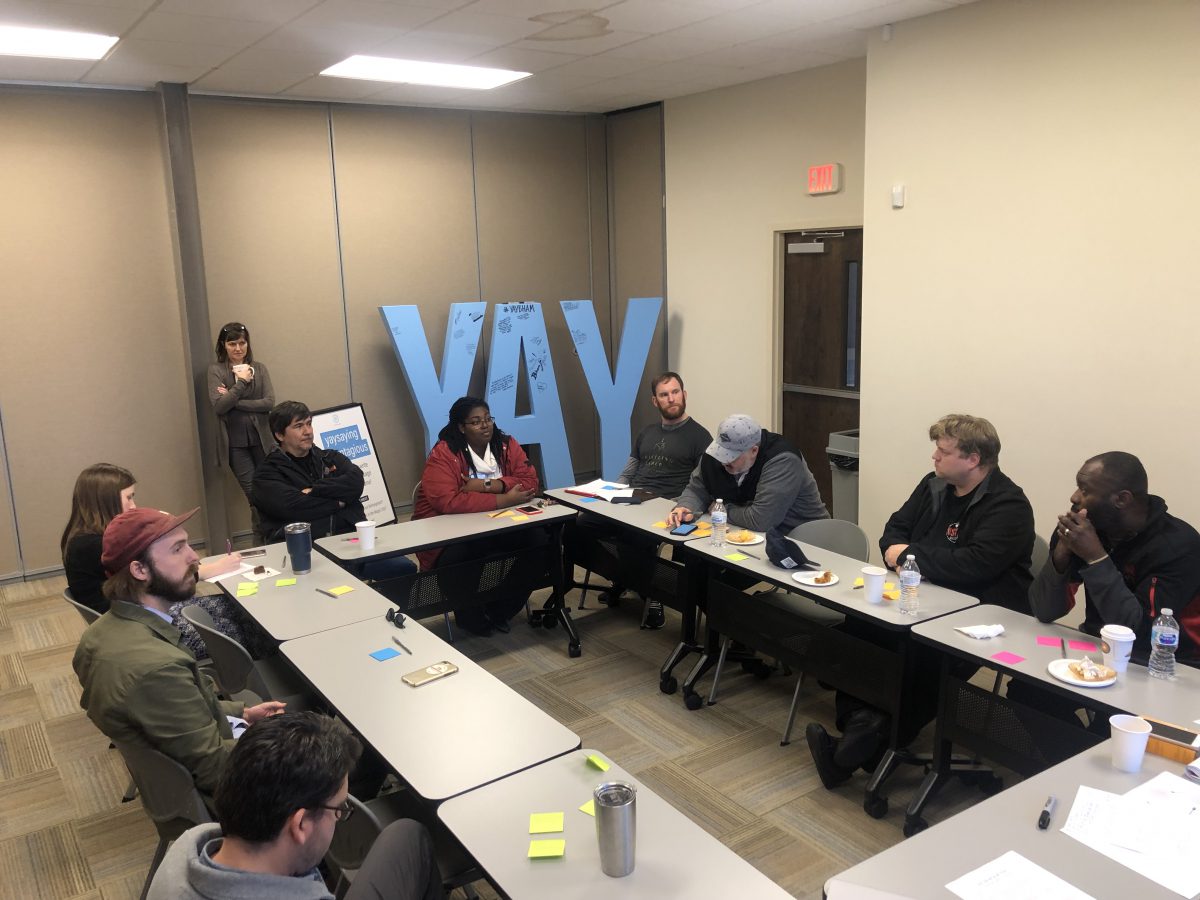 Converted in 2013 by REV Birmingham and Woodlawn United from vacant warehouse to offices rich in industrial vibe, SocialVenture's flexible meeting rooms, co-working areas and office suites are designed to inspire good work.
SocialVenture is home to REV and Woodlawn United, and more nonprofits, entrepreneurs and start-ups make up the co-working community. The facility also includes a divisible space to host meetings, workshops and luncheons for businesses and professional organizations. With both indoor and outdoor capabilities — including a spacious courtyard and covered patio — SocialVenture can meet your professional event needs.
Take a look at SocialVenture using the arrows below
Whether you are a sole proprietor looking for office space or a company looking to get your team "out of the box" for a day, the character of this facility will inspire new ideas, broaden your connections and draw you into this community on the rise.
---
VISIT SOCIALVENTURE
5529 1st Avenue South, Birmingham, AL 35212