HI. WE'RE REV BIRMINGHAM.
REV is a place-based revitalization and economic development nonprofit working to make the city of Birmingham a more vibrant place. What's vibrant? We're looking for a beautiful combination of authentic places and diverse people. We work toward our mission by strengthening places, creating experiences and supporting business owners.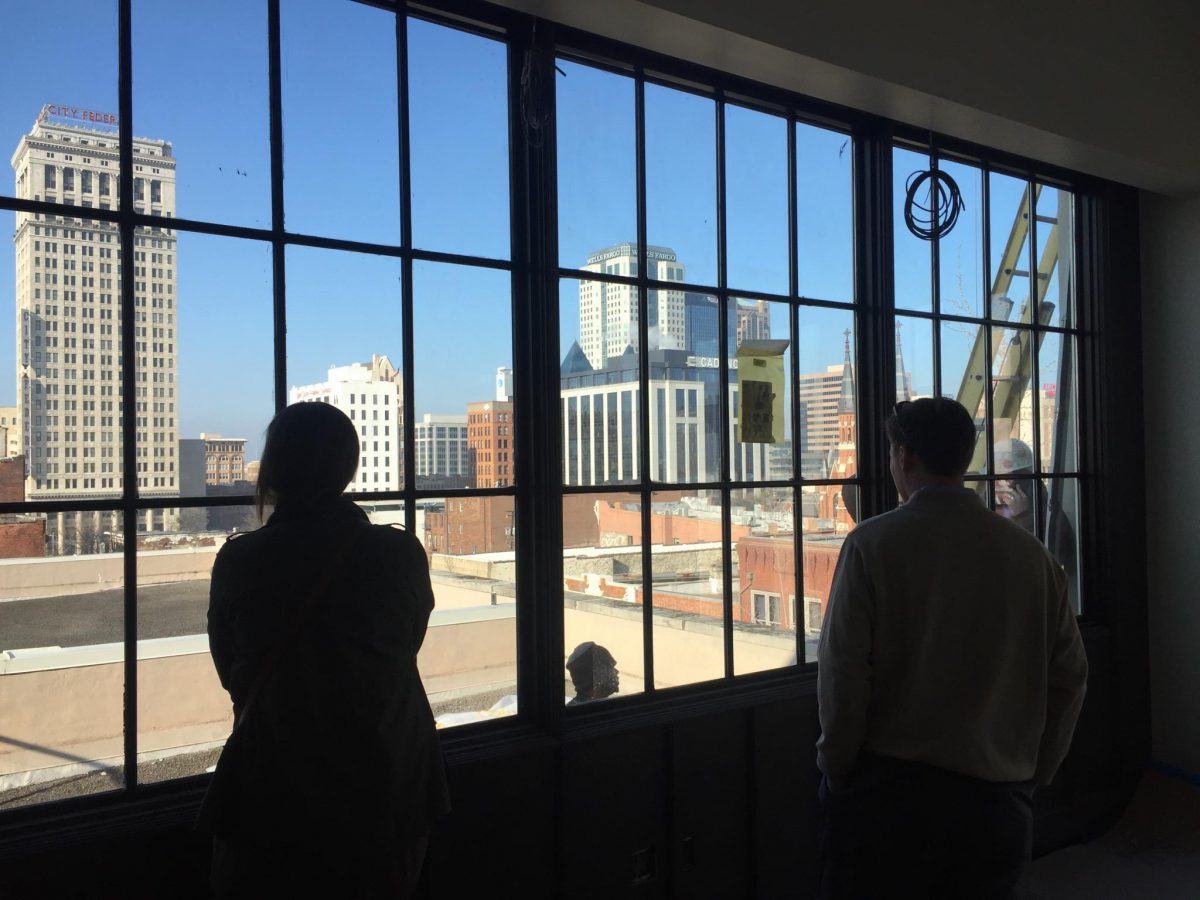 FOCUSED.
REV focuses our work in Downtown Birmingham and the historic commercial district of Woodlawn. Where ever we work, we always say community leads and design feeds – which means that we examine the pieces of a community and work with stakeholders to agree on a vision and design strategies that fuel it. We confront challenges with daring problem solving and a collaborative spirit to help our neighbors realize their dreams.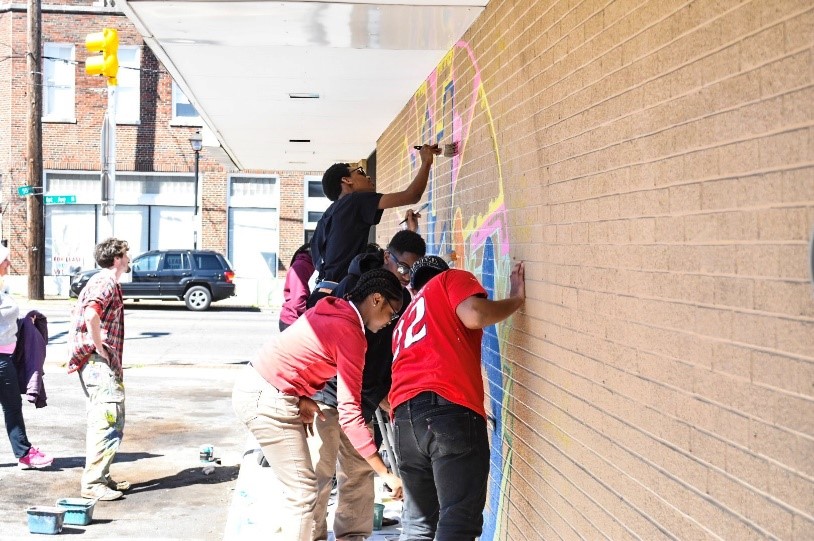 IMPACTFUL.
REV provides services for Birmingham yaysayers who need help organizing and strategizing; local startups and small businesses in or interested in the city of Birmingham; and developers and investors who are contributing to Birmingham's renaissance. Learn more about how REV can help you contribute to making Birmingham a vibrant place!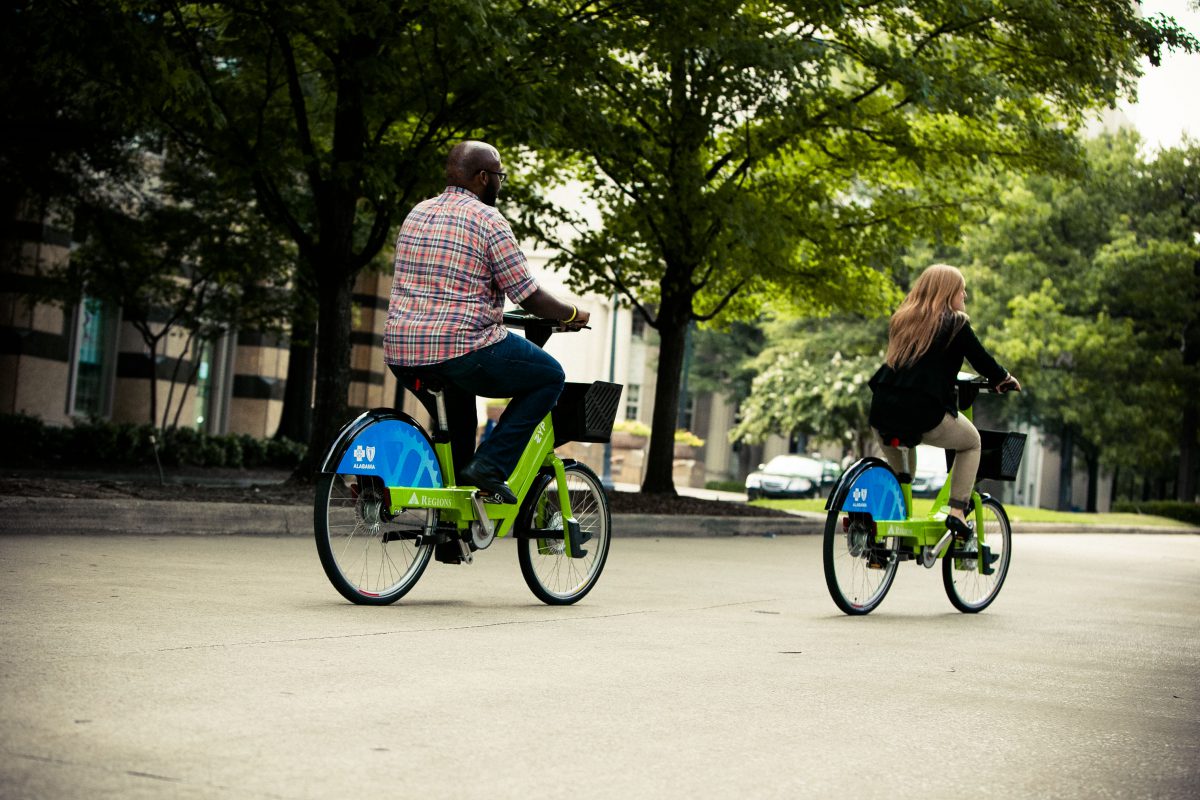 VIBRANT.
REV hosts a number of initiatives and events that are designed to prove markets where others didn't believe they exist. Events are a powerful tool to show the potential of a places, programs and businesses. REV's register of initiatives and events changes as the city changes. Learn more about what we're doing now.
REV Birmingham does not discriminate on the basis of race, color, religion (creed), gender, gender expression, age, national origin (ancestry), disability, marital status, sexual orientation, or military status, in any of its activities or operations. That includes hiring and firing of staff, selection of volunteers and vendors, and provision of services.
REV is committed to providing an inclusive and welcoming environment for all members of our staff, volunteers, subcontractors, vendors, clients and communities served.
So what are we working on right now? Take a look at some of the latest news from our projects, clients and more.
News
Filed Under: Front Page, Get Involved, Historic Preservation, Residential

President and CEO of REV Birmingham David Fleming writes about the importance of historic preservation and highlights the advocacy efforts that saved the French Quarter in New Orleans and the Forest Park neighborhood in Birmingham. The article concludes with a call to action, urging for new leaders and the implementation of various strategies to protect and celebrate Birmingham's historic buildings and places.

Filed Under: Filling Vacant Spaces, Front Page, Small Business, Woodlawn, Yaysayers

Lights, Camera, Action! The rebirth of the Woodlawn Theater is happening this weekend in the heart of Woodlawn. The theater is opening its doors to the public with two extraordinary opening events that are FREE to the public. The 1400 square foot venue has a wide range of amenities and even has a full-service bar. Because of the Mason Music Foundation, this venue is filling a much needed resource for local musicians to perform. Keep reading to discover how the theater came back to life and its impact on the community.

Filed Under: Downtown Birmingham, Events, Front Page, Yaysayers

Brian Allen, a talented cornerback, has made the remarkable transition from a small town in Texas to the vibrant city of Birmingham. Choosing Birmingham for his football career for two consecutive seasons, Brian's unwavering dedication and exceptional skills have made him a standout figure in the world of football. To dive deeper into Brian's journey and discover his genuine appreciation for the city, watch this video with the link below!
And check out the impact we measured from our work last year!
SIGN UP TO BE IN THE KNOW!
Get REV News in your inbox