Initiatives & Events
REV proves markets where others may not believe they exist. Events are a powerful tool to show the potential of places, programs and businesses. REV's register of initiatives and events changes as the city changes. Here's what we're doing now: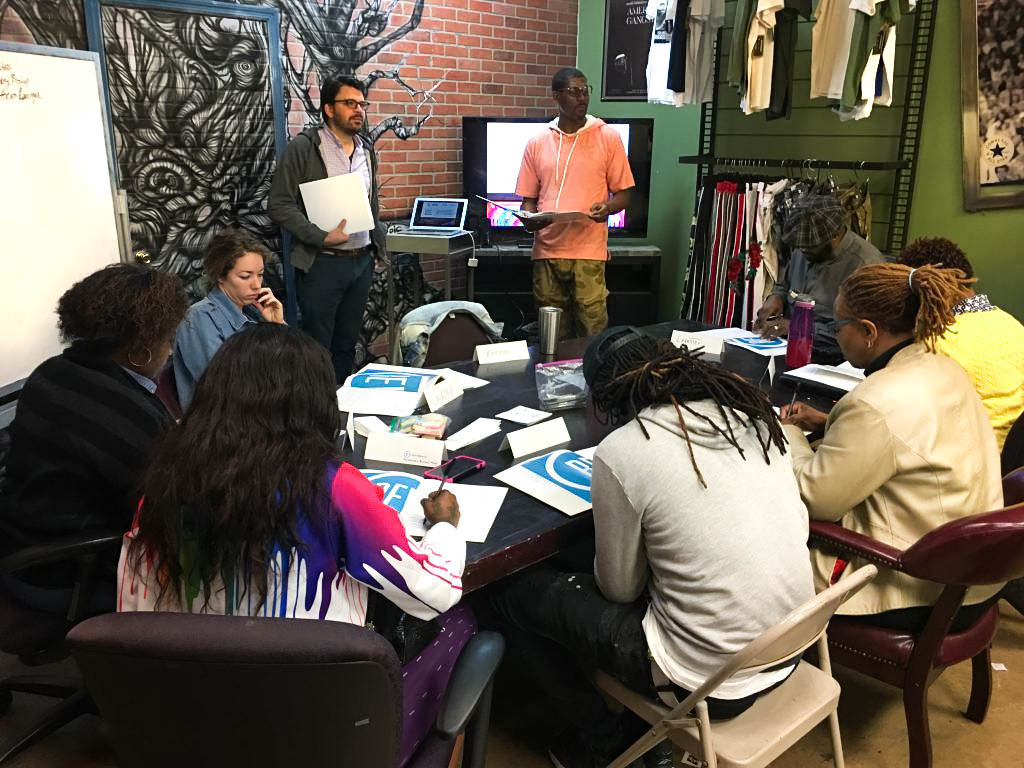 BUSINESS GROWTH WORKSHOPS
Small businesses are essential to vibrant commercial districts. Whether you have an idea you've not yet executed or a business that's ready to grow, the REV Business Growth Team offers programming to meet the needs of businesses in all stages.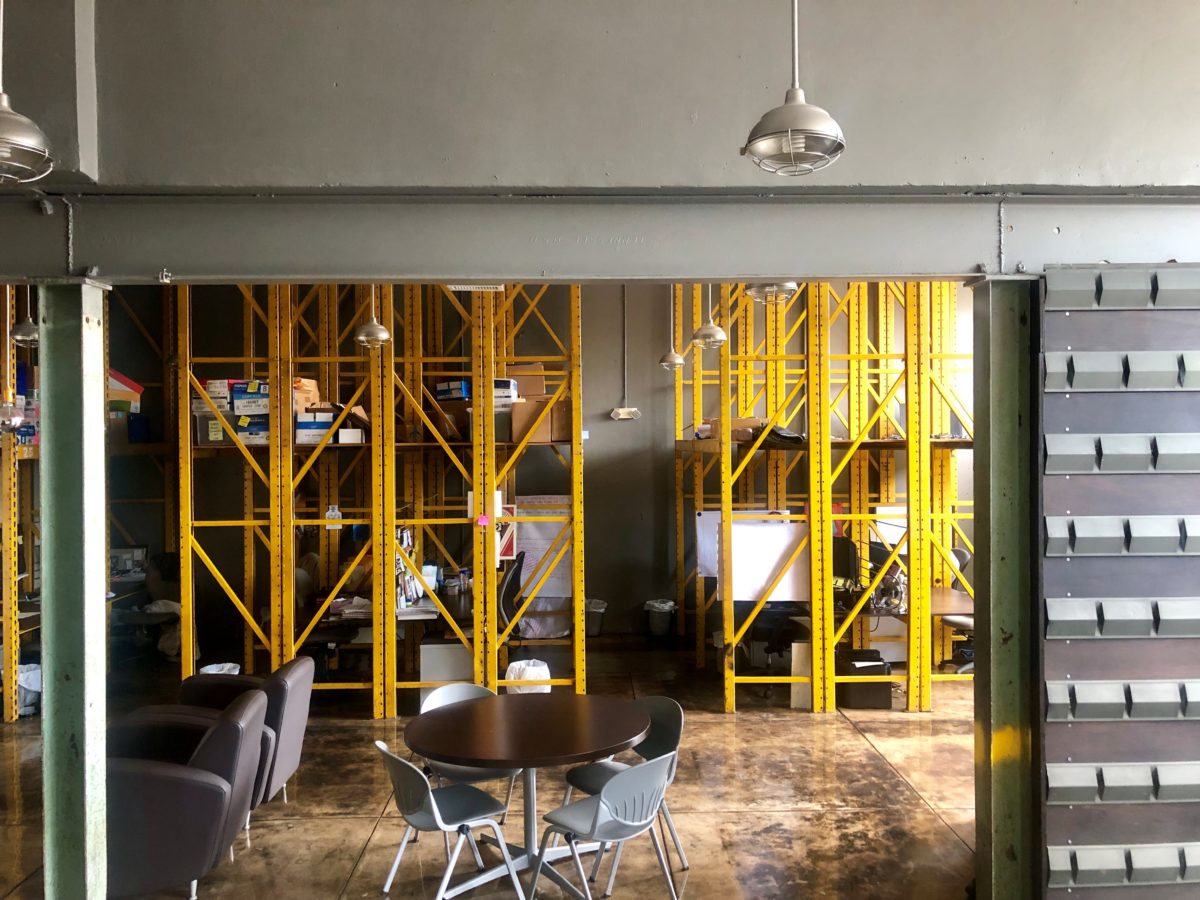 SOCIALVENTURE
Converted in 2013 from vacant warehouse to offices rich in industrial vibe, SocialVenture is a co-working space, meeting space and change-making space in the heart of Woodlawn.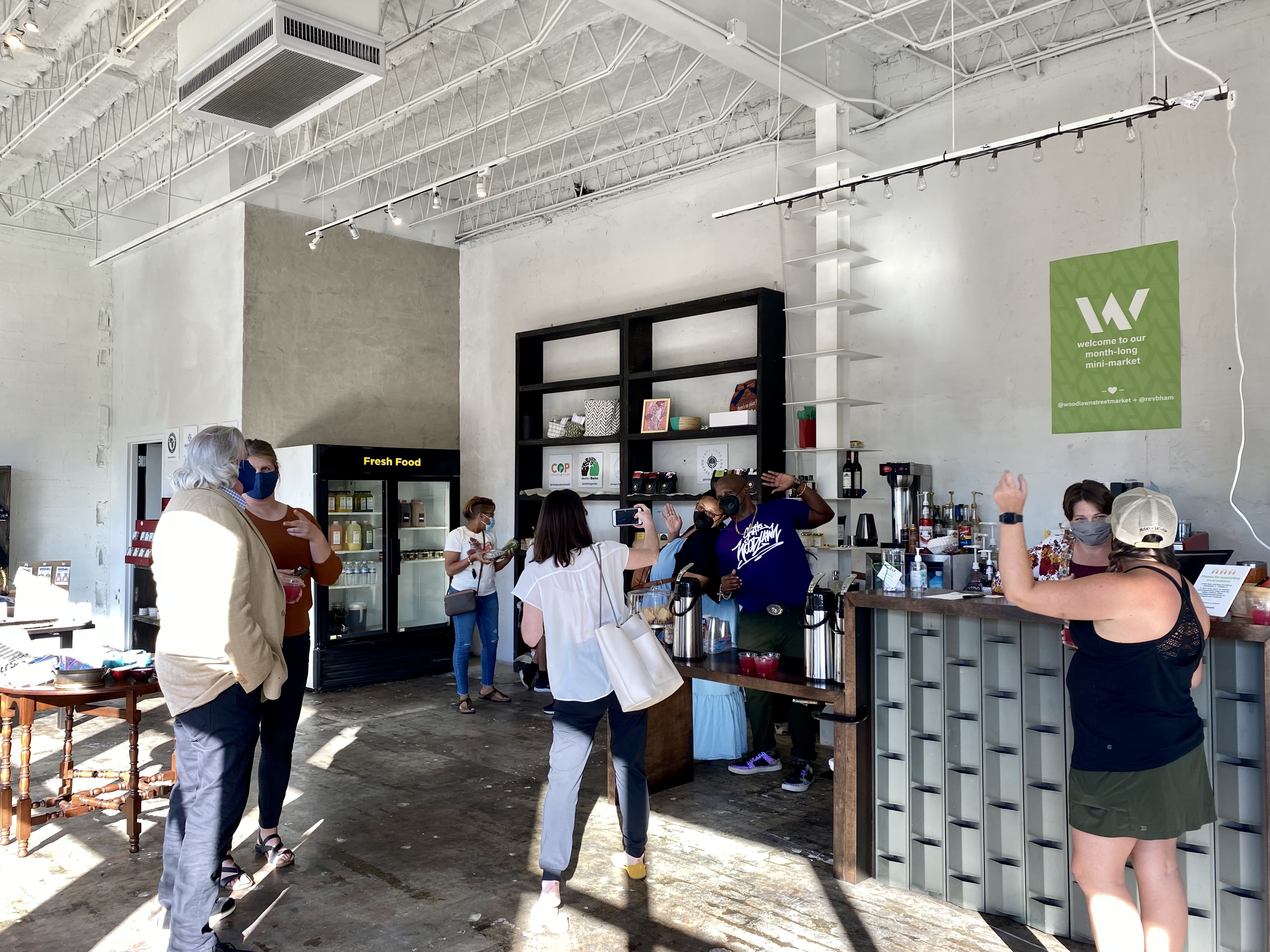 WOODLAWN MARKETPLACE
Woodlawn Marketplace features 17 Woodlawn Street Market vendors, selling local coffee, fresh juice, from-scratch snacks, handmade gifts, home goods and more. Shop local with us at this pop-up experience in Woodlawn!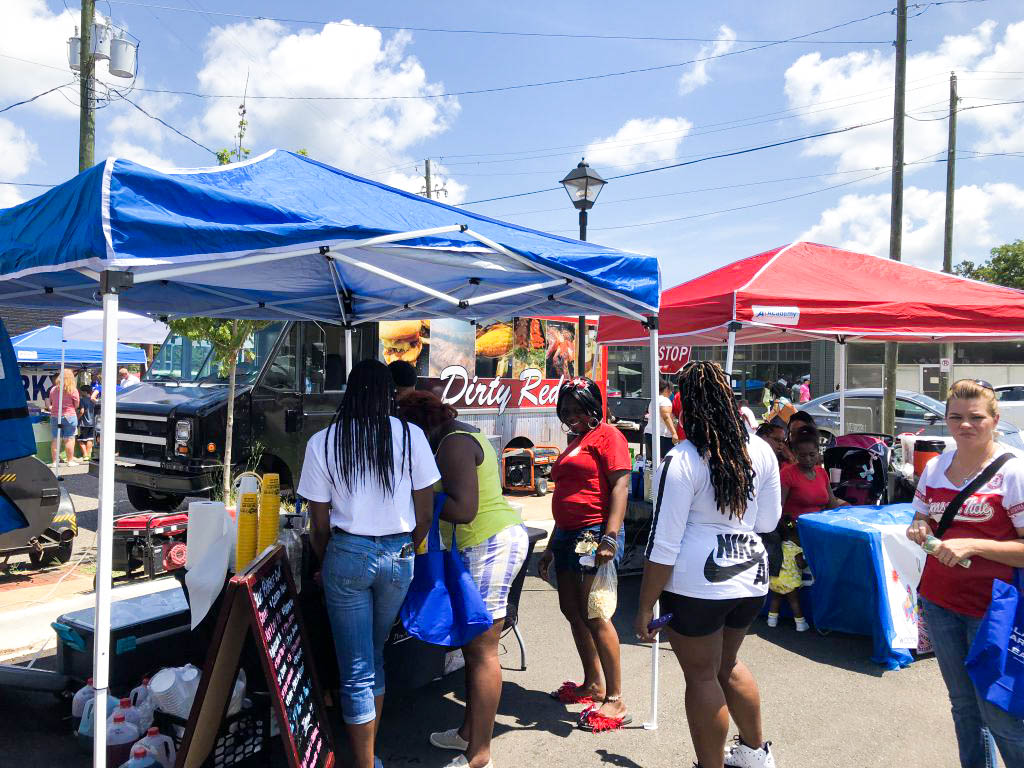 WOODLAWN STREET MARKET
What happens when big personality hits a small street? Welcome to the Woodlawn Street Market. This urban street market provides a platform for startup businesses, pairing local retail & food with live entertainment in the heart of historic Woodlawn.
What's the latest? Read all about it.
News
Filed Under: Downtown Birmingham, Front Page, Get Involved, Yaysayers

Over the past 6 months partners with the Mayor's Office of Social Justice and Racial Equity, the Birmingham Museum of Art, The City of Birmingham Park and Recreation Board, The Friends of Linn Park, and The Philip Morris Fund for Design Arts to gather the community in a planning process the envisions what Linn Park could be for the future of our city. And now, we're taking it one step further and getting YOUR input as well!

Filed Under: Front Page, Potential-Proving, Woodlawn

The Mason Music Foundation is a nonprofit helping "to empower, inspire, and enrich the lives of children in local communities through life changing musical experiences." We sat down with Will Mason, CEO of Mason Music, to learn more about the inspiration behind the foundation, why they chose Woodlawn as one of their prime locations, and what we can expect to see from them in the near future! Plus, the foundation will be moving into the new Woodlawn Theatre soon, so keep an eye out for some musical performances coming your way!

Filed Under: Business-Proving, Downtown Birmingham, Front Page, Get Involved, Yaysayers

Word around town is that Linn Park is getting a facelift – no really! Linn Park is undergoing a community-oriented planning and design process to bring a renewed vision, fresh design concept, and an activation plan. And we want you to be part of this process – keep reading to find out how!